What To Do During This Phase 3 Weekend (5-7 Feb)
Ready for the weekend? Here's what you can look forward to this week.
1. Changi Run 2021
Get in shape for CNY feasting while supporting a good cause with Changi Run 2021. Themed "We Dare to Care", the virtual run aims to raise funds for Changi General Hospital's needy patients supported by CGH Health Fund's patient welfare programme, HomeCare Assist.
Till 31 March 2021
Registration closes 12 March 2021
Find out more here
2. Pose with oppas and K-stars at Madame Tussauds
Want a change of scenery? Why not "visit" Korea at Madame Tussauds Singapore's new K-Wave zone? With a picturesque backdrop featuring hanoks and gorgeous cherry blossoms, the new exhibition is ripe for OOTDs even before you get a glimpse of the wax figures stationed here.
As for who you'll see here? Meet actor Song Seung-heon and Start-Up star Bae Suzy, the latter of whom is positioned such that you can pose with her to complete a "heart" symbol. More Korean stars will be added to this zone in coming months, so keep your eyes peeled.
In addition, a one-of-a-kind figurine of actor Kim Woo Bin is currently on loan from Madame Tussauds Hong Kong. Unlike the other two figurines, Woo Bin will only be here for a limited time, so be sure to visit before he leaves!
Find out more here
3. Super Saturdays @ ACM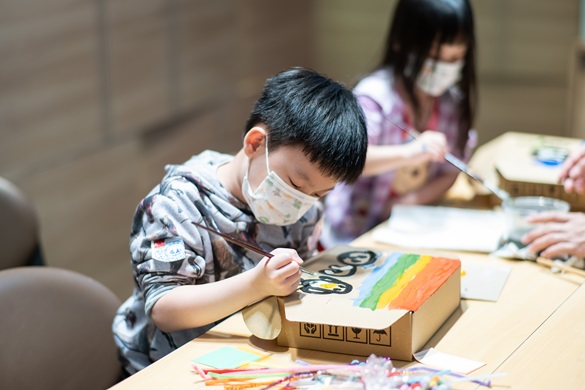 Bond with your kids through a range of onsite craft activities and workshops at the Asian Civilisations Museum. As a partner programme to the ongoing Faith Beauty Love Hope exhibition, the February edition of Super Saturdays encourages both kids and adults to express their feelings, reflections and hopes for the future through the creation of art, be it making your own face mask, crafting a mini cheetah plushie or simply drawing a story.
6 February 2021, 1 to 5 pm
Find out more here
4. Storytelling Series: The Legend of Nian
Entertain your kids while teaching them about Chinese New Year traditions via a virtual storytelling session on The Legend of Nian. As part of Gateway Kids' Storytelling Series, this session recounts the tale of a village that was terrorised by a ferocious monster called Nian every year, and how a brave traveller managed to turn the tables and scare it away.
6 to 12 February 2021
Find out more here
For the latest updates on Wonderwall.sg, be sure to follow us on TikTok, Telegram, Instagram, and Facebook. If you have a story idea for us, email us at [email protected].