What To Do This Weekend (5 to 7 Nov) - Stay Safe!
Group sizes for dining and social gatherings in public spaces are capped at two. For a full COVID-19 Phase Advisory during this "Stabilisation Phase of Transition to COVID-19 Resilience", click here.
Ready for the weekend? Here's what you can look forward to this week.
1. Ice Hotel Gallery @ Snow City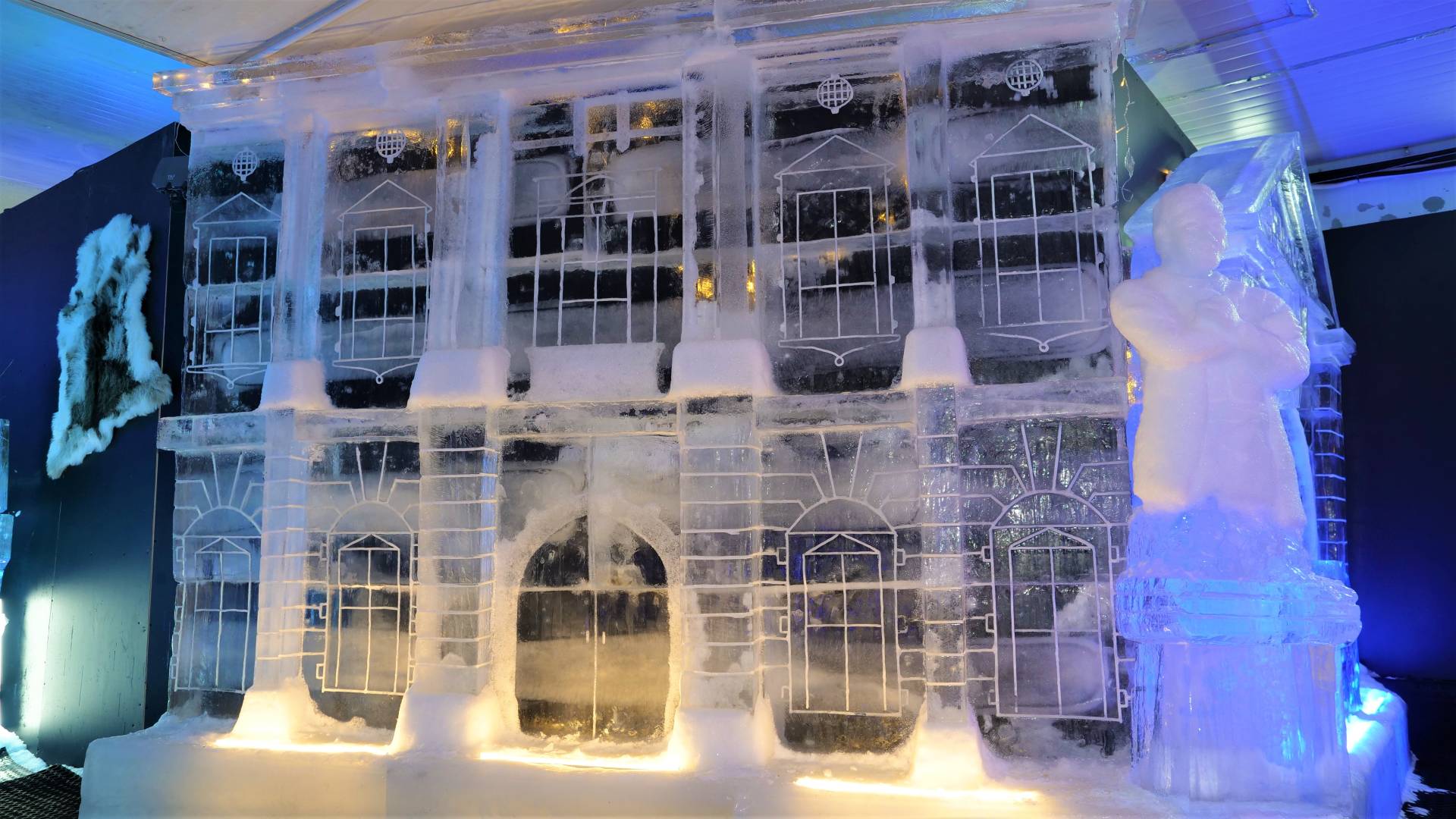 Missing winter but not ready to travel overseas yet? Good news: Snow City has a brand new way for you to beat the heat while satisfying your wanderlust. Introducing the newly opened Ice Hotel Gallery, a sub-zero winter wonderland that simulates ice hotels found in Finland, Norway or Sweden.
Replacing the old Arctic Snow Playground, this permanent exhibit features sculptures and furnitures carved entirely out of ice, from dining room settings to thrones and even an ice bar where you can chill with your squad over a drink or two. You can also admire intricate ice sculptures skilfully carved by local award-winning artisan Jeffrey Ng, depicting various flora and fauna, as well as local design elements.
Find out more here
2. Sotong Game Staycation
All aboard the Squid Game hype train with Kkday's newest themed staycation. Organised in collaboration with Goodwood Park Hotel, the Sotong Game Staycation promises a thrilling "Squid Game"-themed experience with a uniquely Singaporean twist. The staycation package comprises of:
- 1 night stay for 2 people in a deluxe hotel room
- 2 Sotong Game experience sets, which include Dalgona candies, green player tracksuits, chocolate milk and, of course, red jumpsuits with masks
- 2 tickets to the Sotong Game challenge, where you'll play 5 nostalgic old school games for the chance to win a 3-course steak dinner for 2 worth $230 and 1 million Grab Rewards points.
- You can also snap a photo of the iconic 3m-tall "Red Light, Green Light" doll, or take pictures at the photobooth to commemorate your experience.
This experience only runs till 22 November, so be sure to book your tickets ASAP!
Till 22 November 2021
Find out more here or here
3. Peppa Pig Happy Day Interactive Play
If your little ones are Peppa Pig fans, you'll definitely want to swing by Marina Square for tons of Peppa Pig fun. This unique interactive experience will let your kids dive into the World of Peppa Pig to explore, learn and play alongside beloved Peppa Pig characters through various themed interactive video projection activities, from jumping in muddy puddles to participating in running competitions, watering plants in the garden and more.
Marina Square, Level 3, #03- 208/209
Till 13 February 2022
Find out more here
4. Liberty SAFRA Swim For Hope 2021
Liberty SAFRA Swim for Hope returns with another virtual swim marathon this year. Organised by SAFRA since 2011, Swim for Hope is an annual charity event where NSmen, along with their families and friends, are encouraged to bond through sport while doing their part for charity. This year, proceeds from the swimathon will go to Muscular Dystrophy Association Singapore (MDAS) under Community Chest, the SAF Care Fund and Singapore Swimming Association (SSA).
Registration closes 28 November 2021
Swim event runs till 5 December 2021
Find out more here or here
5. Singapore Writers Festival 2021
Singapore Writers Festival is back for its 24th edition this weekend. Hosted in a hybrid format this year, the festival boasts a thrilling line-up of over 140 programmes inspired by the theme "Guilty Pleasures", from panel discussion with celebrated writers to film screenings, writing workshops, storytelling sessions, cooking demos and much more.
5 to 14 November 2021
Find out more here
6. vOilah! France Singapore Festival 2021
Embrace all things French with the return of vOilah! France Singapore Festival. This year's festival is a "Feel Good" edition that highlights excellence, diversity and innovation that characterise France and Singapore's bilateral partnership, while celebrating the spirit of joy and hope. Be enthralled by over 50 programmes that spotlight the collaborations between Singapore and France in the areas of culture, education, science and lifestyle through film screenings, gastronomical experiences celebrating French cuisine, orchestral performances and more.
Till 10 December 2021
Find out more here
For the latest updates on Wonderwall.sg, be sure to follow us on TikTok, Telegram, Instagram, and Facebook. If you have a story idea for us, email us at [email protected].