What To Do This Weekend (12 to 14 May 2023)
Ready for the weekend? Here's what you can look forward to this week.
1. Lifestyle Flea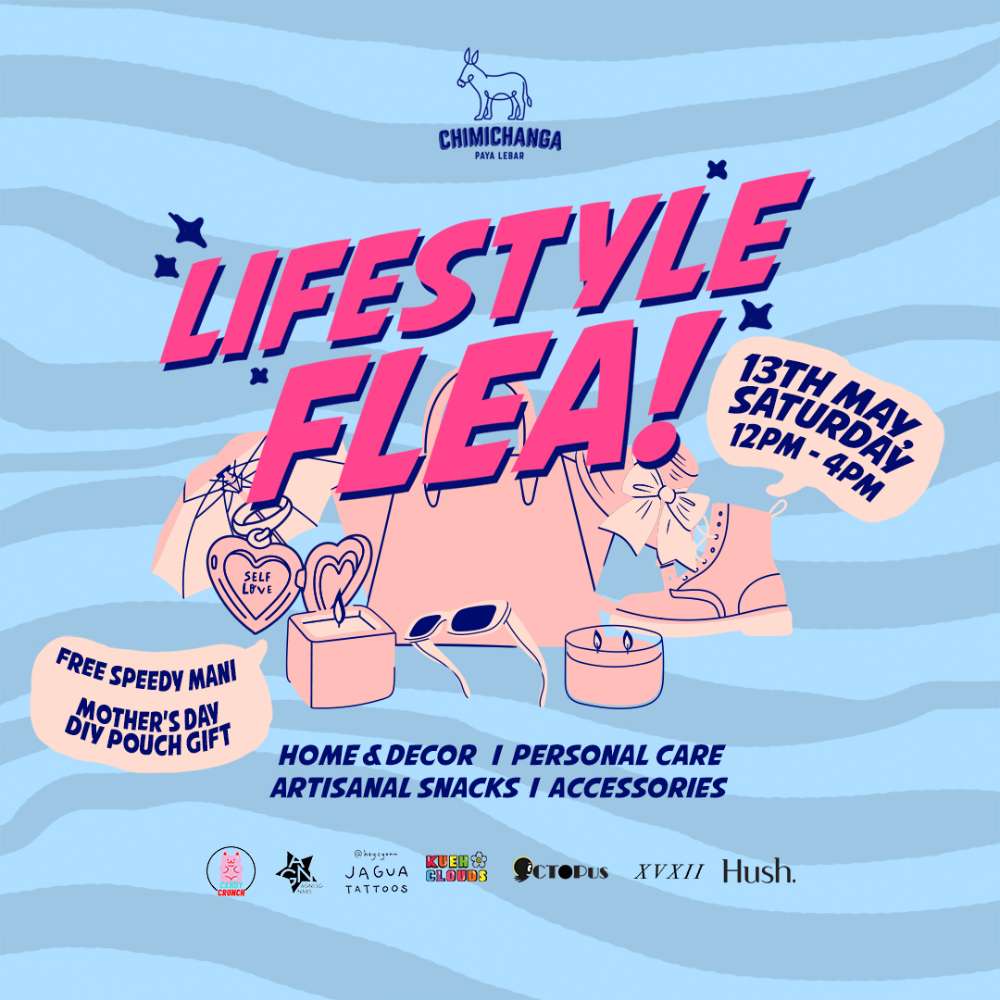 IMAGE: CHIMICHANGA
Head down to Chimichanga Paya Lebar's Lifestyle Flea this Saturday for an all-in-one event where you're invited to shop, eat and pamper yourself to your heart's content.
Check out the partner booths and discover unique home decor, personal care products, artisanal snacks, and trendy accessories. You can also redeem a complimentary speedy mani by spending $20 or more on delicious F&B goodies.
In addition, be sure to take advantage of the "Mother's Day Weekend Special: Mums eat for free" promotion while you're there.
13 May 2023, 12 pm to 4 pm
Find out more here
2. Sherlock Sam – The Musical!
This beloved local children's book series is making its way to the theatre.
Sherlock Sam and his robot assistant, Watson, set out to solve a mysterious case at Fort Canning Hill in Singapore with the help of his sister Wendy and their friends, Nazhar, Jimmy and Eliza. Strange ghostly moans have been heard in the area, and the young detectives are determined to uncover the source.
As they continue their investigations, they find themselves facing unexpected challenges and twists that test their detective skills. Will they be able to solve the case, or will it remain a mystery forever?
Till 20 May 2023
Find out more here
3. The Wonderful World of Dissocia
Check out The Wonderful World of Dissocia by Wild Rice's Young & Wild youth ensemble this weekend.
What would you do if you lost an hour out of your day? How much are those stolen moments worth to you? And how far would you go to get that time back?
Determined to retrieve her missing hour, Lisa embarks on a surreal adventure into the weird, wacky underworld of Dissocia. Brimming with imagination, magic and possibility, it's the kind of place where polar bears sing and cars fly.
But as Lisa spends more time in Dissocia, she begins to discover the dangers that lurk beneath its bright, colourful surface. She meets a host of strange, funny characters, from a violent scapegoat to insecurity guards, all of whom desperately want her to stay in Dissocia – hopefully forever.
A fiercely tragicomic exploration of trauma and mental health, The Wonderful World of Dissocia turns theatrical convention inside out to hilarious and heartbreaking effect.
Till 14 May 2023
Find out more here
4. Movies at Southside – Inside Out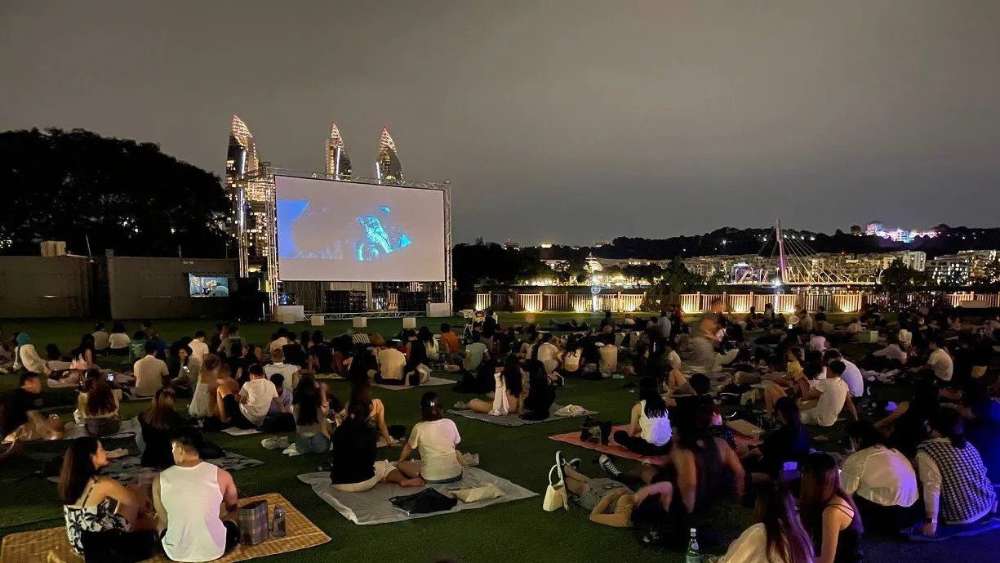 IMAGE: SENTOSA
Head to Sentosa island for a FREE movie screening of Inside Out this Friday.
Taking place at Southside on Sentosa, the screening is a walk-in event, no prebooking required. However, entry is limited to 400 pax on a first come first serve basis, so be sure to get there early to secure your spot.
12 May 2023, 7.50 pm
Find out more here
For the latest updates on Wonderwall.sg, be sure to follow us on TikTok, Telegram, Instagram, and Facebook. If you have a story idea for us, email us at [email protected].