What To Do This Weekend (12 to 14 Nov) - Stay Safe!
For a full COVID-19 Phase Advisory during this "Stabilisation Phase of Transition to COVID-19 Resilience", click here.
Ready for the weekend? Here's what you can look forward to this week.
1. Arts in Your Neighbourhood November Edition
This November, Arts in Your Neighbourhood (AYN) returns this November, spotlighting the neighbourhoods of Bukit Merah, Jurong, Marine Parade, Serangoon and Tampines. You'll discover lesser-known stories and hidden gems in these neighbourhoods through art trails, view familiar spaces in a new light through immersive and interactive art installations, be enthralled by thrilling short films and opera performances, and much more.
Till 28 November 2021
Find out more here
2. Wild about Twilight: A Pangolin's Tale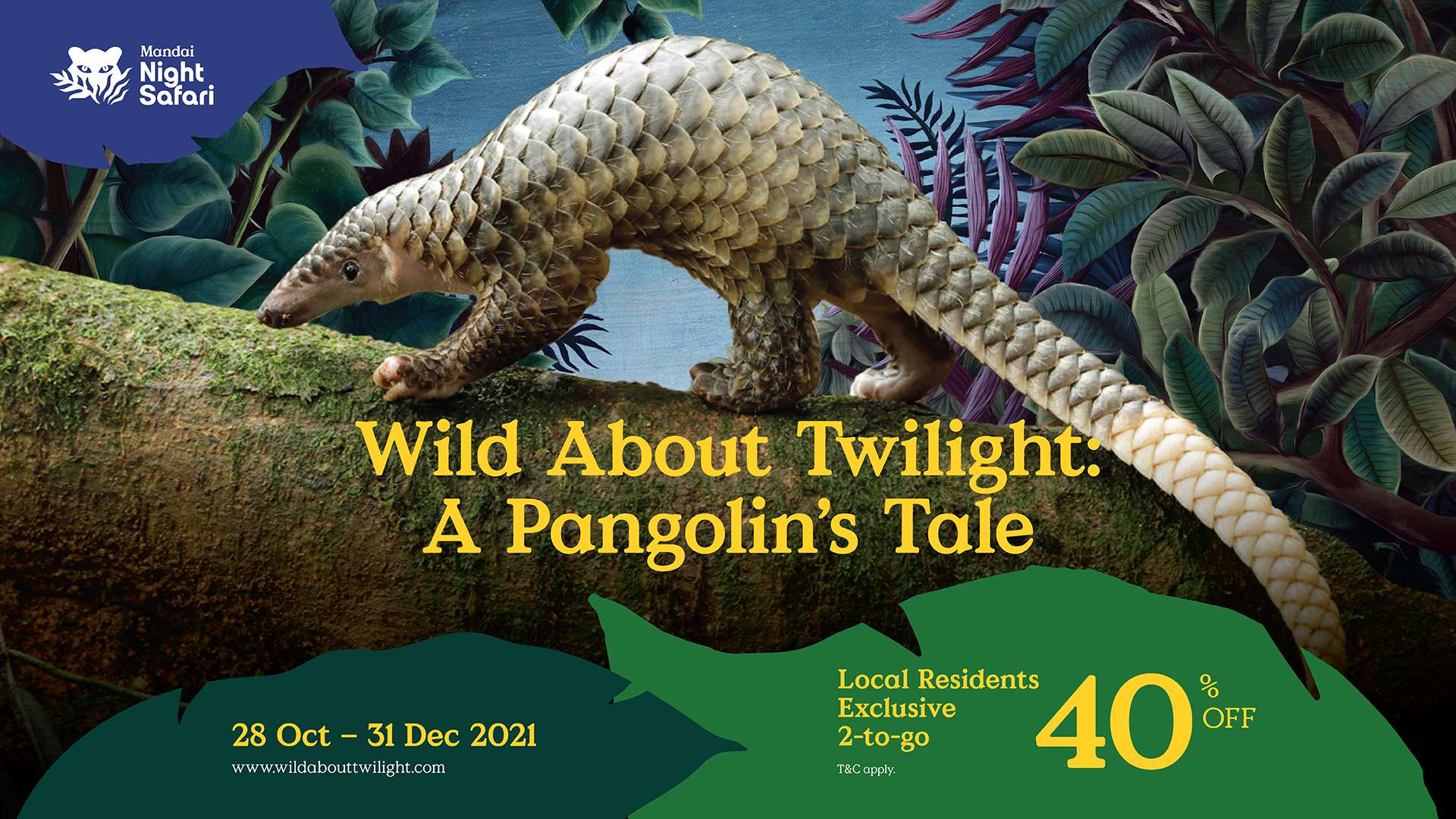 Pay a visit to Night Safari after dark for a twilight adventure with pangolins. Wild About Twilight: A Pangolin's Tale invites you and your family to embark upon an Animal Quest where you'll explore the park for hidden AR animals with the help of Berani, the park's rescued Sunda Pangolin, completing challenges along the way. For the truly adventurous explorers, you can also add-on to your basic park ticket for a VR experience where you'll cross continents in search of a Sunda Pangolin, coming into close contact with (virtual) wildlife along the way.
As an added bonus, from now till 17 November, you can enjoy 40% off 2-to-go tickets to Night Safari, so be sure to book your tickets ASAP.
Till 31 December 2021
Find out more here
3. Singapore Cocktail Festival 2021
Singapore Cocktail Festival returns for its 6th edition with over 60 programmes and events lined up, from bar crawls to cocktail brunches and more. In addition, you can look forward to unique cocktails inspired by the theme of "music", encompassing a wide range of genres for music lovers from all walks of life. Want to try a cocktail inspired by Frank Sinatra's "My Way"? Now you can.
12 November to 12 December 2021
Find out more here
4. Brickosaurs World

Here's one for dino lovers: Starting from this weekend, you're in for a "wild" time at Singapore Zoo and River Wonders with the launch of Brickosaurs World. As the first such showcase in Asia, Brickosaurs World boasts over 60 life-sized dinosaurs made entirely of Lego, from a fearsome T-Rex to crafty velociraptors and tiny Compsognathus. Your kids can also explore this Jurassic wonderland via a self-guided trail that will encourage them to play their part regarding wildlife conservation and protecting our planet. Did we mention the Lego pop-up store at the Zoo's Pavilion by the Lake where you can snag (sadly not life-sized) Lego dinos to take home?
You can read our write-up about Brickosaurs World here.
13 November 2021 to 3 May 2022
Find out more here
5. Singapore Writer's Festival's (delicious) Closing Programmes
There are only two days until the end of SWF, but in line with the theme 'Guilty Pleasures', they've got a whole lineup of programmes dedicated to Singapore's ultimate guilty pleasure: eating.
Hihglights include Savour the Flavour, where three authors from Singapore, Malaysia, and Hong Kong discuss each country's unique food culture; Fork Your Diet, featuring celebrity chef Bjorn Shen, as he cooks some calorific treats (like the uh, pizza sandwich); and Food Privilege, where Wet Market to Table author Pamelia Chia delves into the juncture of nutrition and the affordability of healthy food.
Find out more and get your Festival Passes here
For the latest updates on Wonderwall.sg, be sure to follow us on TikTok, Telegram, Instagram, and Facebook. If you have a story idea for us, email us at [email protected].