What To Do This Weekend (26 to 28 May 2023)
Ready for the weekend? Here's what you can look forward to this week.
1. Singapore Zoo Golden ZOObilee
Celebrate Singapore Zoo's 50th anniversary with a series of fun activities and lucrative promotions across the next few months.
Check out the Happy ZOObilee Trail, a unique trail featuring adorable inflatable art sculptures and interactive trail stations where you'll learn more about Singapore Zoo's star animals, like the favourite snacks of the zoo's Giant Tortoise, the different ways elephants can use their trunks, and more.
You can also take part in recycled paper making workshops, satisfy your sweet tooth with tasty (and cute!) Golden Jubilee macarons, take home Golden ZOObilee iron-on patches and commemorative photo frames, and more.
In addition, local residents can enjoy a $50 ZOObilee bundle for 1 adult and 1 child admission to Singapore Zoo from now till 25 June.
Golden ZOObilee celebrations from 27 May to 27 August 2023 | $50 ZOObilee bundle available till 25 June
Find out more here or here
2. Transformers: Rise of the Beasts Red Carpet Event

IMAGE: MARINA BAY SANDS
Transformers: Rise of the Beasts is set to make an electrifying world premiere at Marina Bay Sands this Saturday, and you're invited to partake in the festivities.
From 26 to 28 May, a 4.5-metre life-sized statue of Mirage, the film's breakout Autobot, will be staged at the entrance of ArtScience Museum for you to "meet and greet" and pose for photos.
In addition, on the evening of 27 May, you'll be dazzled by the large entourage from Singapore's very first blockbuster star tour since 2019 as they walk the red carpet.
That's not all though: In epic Transformers fashion, guests and spectators surrounding ArtScience Museum and across Marina Bay will be treated to an original, never-before-seen Transformers audio visual extravaganza, complete with a pyrotechnic and projection mapping display which will illuminate the bay area and night sky.
Red carpet event: 27 May, 6 to 8 pm | Mirage statue will be at ArtScience Museum from 26 to 28 May
Find out more here
3. Children's Season 2023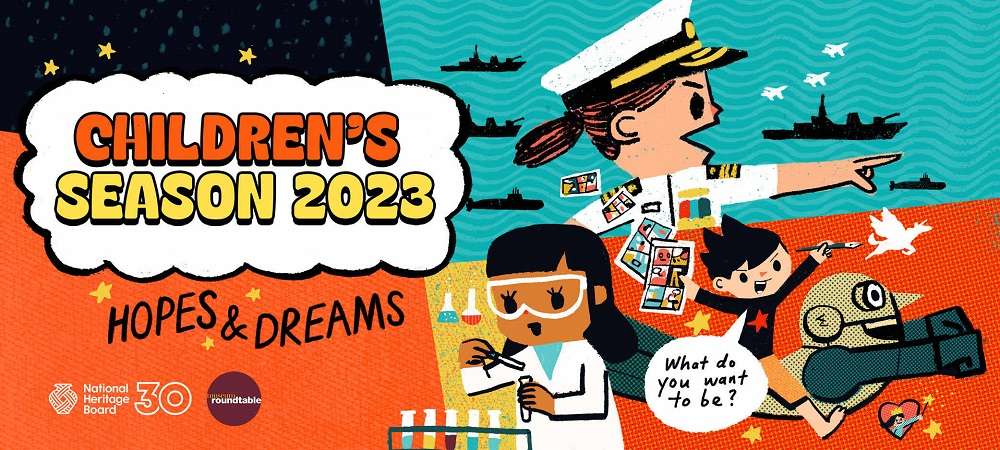 IMAGE: NATIONAL HERITAGE BOARD
Children's Season is back and bigger than ever with tons of fun activities and programmes at various museums and galleries islandwide. Themed "Hopes and Dreams" this year, the event invites your kids to explore different occupations in the past and present, and think about who they may want to be in the future.
From learning about animals in the wild at ArtScience Museum to art tours and workshops at National Gallery Singapore, food-themed exploration and fun at National Museum of Singapore, and much more, your kids will learn, play and grow at Children's Season 2023.
27 May to 25 June 2023
Find out more here
4. I-SCREAM SDC!
Beat the heat and enjoy sweet treats with "I-SCREAM SDC!" at Singapore Discovery Centre this June holidays.
Check out an interactive puppet show where mascot SingaPaw creates the greatest 'SingaPaw ice-cream' in town, take a trip down memory lane and discover more about Singapore's traditional ice cream and frozen treats, take an ice cream personality quiz to discover your own personal flavour, and much more.
And, of course, there's tons of delicious ice cream for you to enjoy.
27 May to 25 June 2023
Find out more here
5. My Little 90's Job Adventure
Get ready to ignite your child's imagination with Kiztopia's My Little 90's Job Adventure, an immersive role-play experience that invite kids to explore a range of exciting professions.
Set in colourful fully air-conditioned containers at VivoCity's Outdoor Plaza, each of the eight role-play rooms is designed to simulate a real-life scenario where your little ones get to step into the shoes of a chef, storekeeper, police, veterinary assistant, and more.
Let your kids take the lead and earn their own "salaries" as they discover what it takes to work behind the scenes of each profession. From creating their very own "pizza" masterpiece to diagnosing animal illnesses and solving crimes, there's something for every little dreamer.
26 May to 25 June 2023
Find out more here
6. Gallery Children's Biennale 2023
The 4th edition of Gallery Children's Biennale is here, this time with the theme "Let's Make A Better Place".
Centred on art created for, with, and by children, the Biennale is a warm and welcoming space for everyone to have conversations about their dreams, ideas, and even struggles.
Through 11 interactive and immersive artworks, the Biennale invites children and adults alike to discover how we can create a world built upon care, respect, imagination and collaboration.
27 May 2023 to 31 March 2024
Find out more here or here
7. Flipside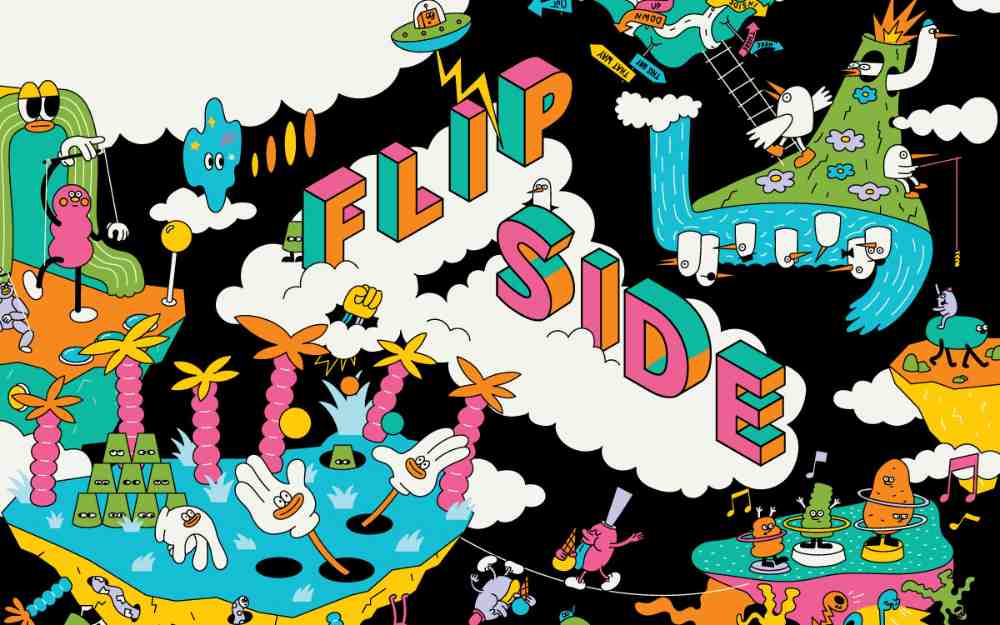 IMAGE: ESPLANADE
Check out Esplanade's playful Flipside festival for 10 days of circus, comedy, physical theatre and puppetry. From comedy circus acts to absurdist puppet theatre, musicals, gravity-defying aerial performances and more, you won't want to miss this exhilarating festival.
26 May to 4 June 2023
Find out more here
8. Quayside Isle - Summer in Bloom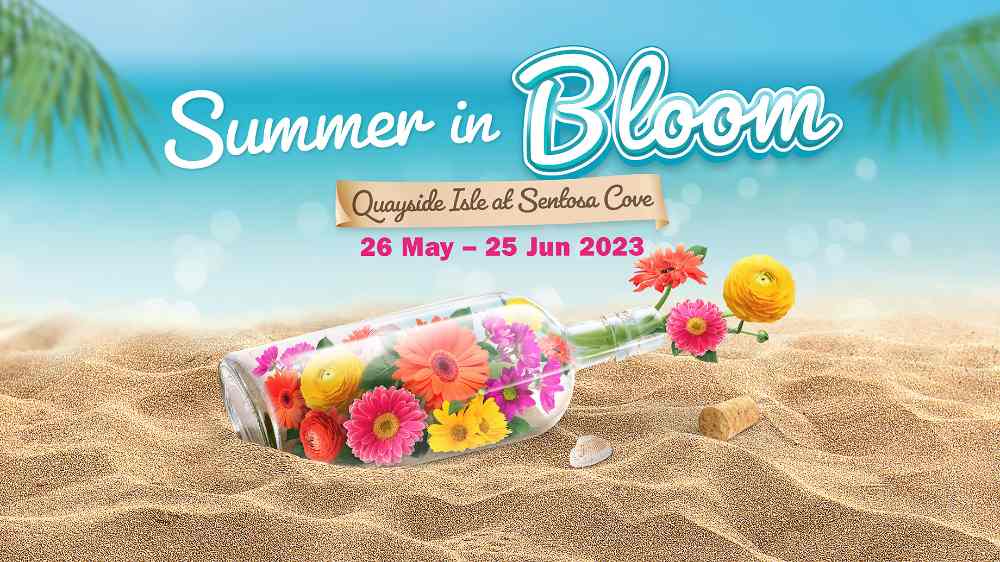 IMAGE: SENTOSA
Head to the beach for summer fun by the sea this June holidays. Summer is in full bloom at Quayside Isle with larger-than-life flower inflatable installations, and you'll want to snap a pic or two with these vibrant inflatable balloons for the perfect summer selfie.
You can also experience the magic of balloon art and bring home amazing creations, enjoy live music performances, and get up close and personal with animals via pony rides and parrot mingling sessions.
26 May to 25 June 2023
Find out more here or here
9. SPCA's Pawsome Pawty
If you're an animal lover looking for fun ways to give back and learn about animal welfare, it's time to celebrate the start of the school holidays with SPCA's Pawsome Pawty.
You can look forward to a day of fun and games, including shelter tours, meet and greets, educational workshops and more.
27 May 2023, 10.30 am to 4.30 pm
Find out more here
For the latest updates on Wonderwall.sg, be sure to follow us on TikTok, Telegram, Instagram, and Facebook. If you have a story idea for us, email us at [email protected].