What You'll Enjoy About The Star Wars "Identities" Show Based On Your Personality
Whether you're a hardcore Star Wars fan or not, you're probably familiar with one of the most recognisable phrases in pop culture: "The Force is strong with this one".
While we can't say for certain that the Force is strong with you, we can try to help you decide what kind of Star Wars character you might identify with the most, based on your personality.

The reason for this: Star Wars Identities: The Exhibition opens at the ArtScience Museum this weekend and runs till 13 Jun 2021. Embark on a customised, interactive identity quest to gain new insights into the Star Wars characters while discovering your own identity at the end of the quest.
Very existential hor?
You are a lepak warrior like... Yoda
If you're not ngiao about most things and are very laid-back and chill, then you're probably Yoda. As the lepak warrior, you prefer to take things slow. After all, one of Yoda's most famous quotes is: "Patience you must have, my young Padawan". And so, patient shall others be, as you relax.
In the exhibiton: You can view original sketches of Yoda and how he came to be. Did you know original sketches of him look like a garden gnome? And that the finalised look of his face derived inspiration from Albert Einstein's appearance?
You are a lobang king like... Boba Fett
As a bounty hunter, you would expect a reward for every mission done - just as a lobang king like you expects people to return the favour after you've helped them out. And as Singaporeans, we all like to say "got discount not?" when purchasing items. Just nice if we're always on the hunt for good bargains, and we have a lobang king like you to assist us.
In the exhibition: Life-sized costumes - including this one of Boba Fett and storm troopers - were the actual ones used in the filming of the movies. You can also expect to see every storm trooper helmet design featured in the series, from "A New Hope" to "The Force Awakens".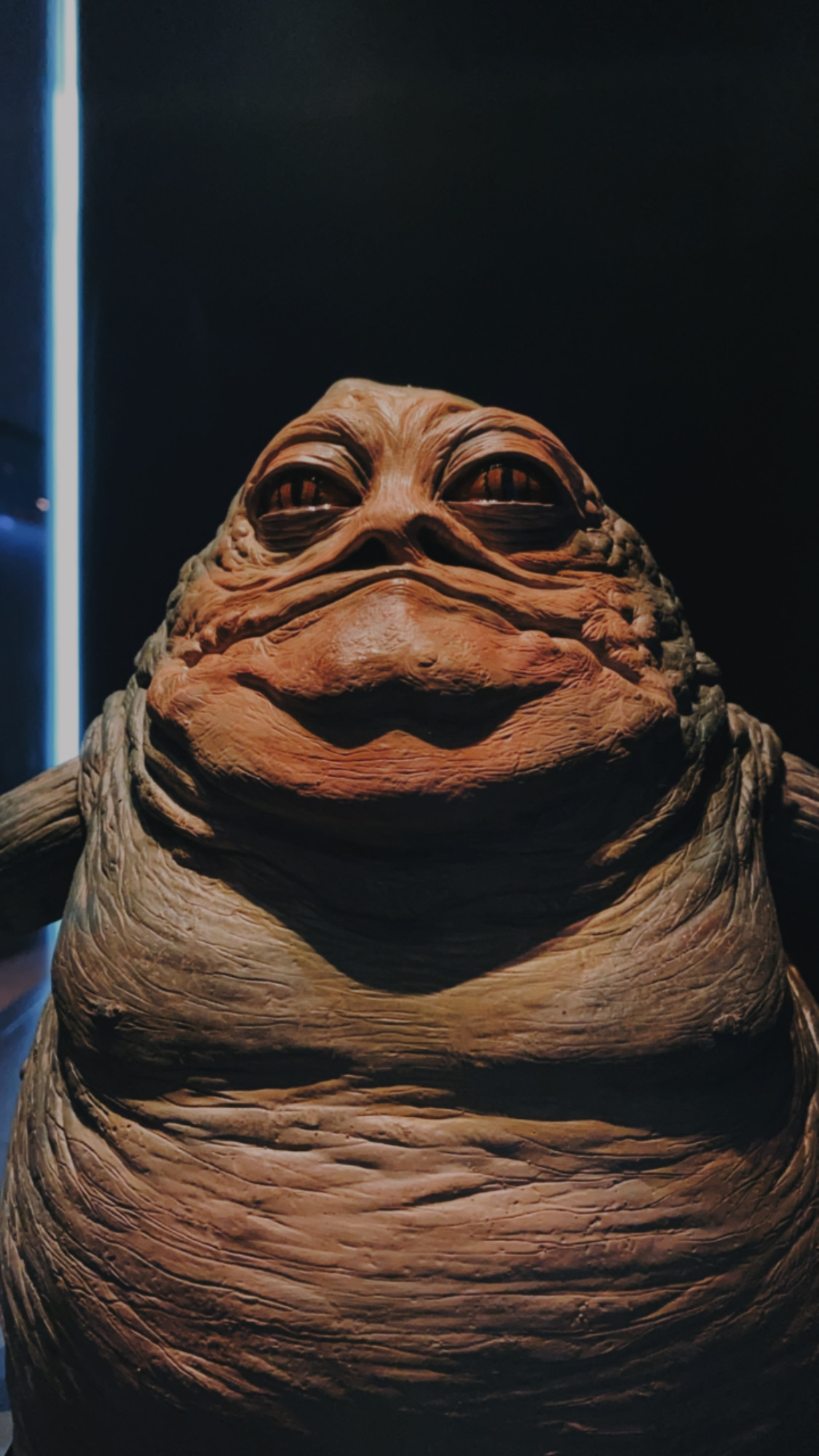 You are ah beng like... Jabba the Hutt
If your friends call you an ah beng (not necessarily a bad thing), then this Star Wars character is the most ah beng out of them all. This fella is gangsta AF and fears nobody including the powerful Jedis.
In the exhibition: His motorised eyes are on display and you can see just how much effort the designers put into bringing this slimey crime lord to life.
You are a blur sotong like... Jar Jar Binks
Have you been at the receiving end of this common Singaporean phrase: "Yousa blur, yousa sotong"? Jar Jar Binks definitely didn't say this, but you get the point lah. He's one of the most clownish figures in the franchise and was created for comic relief (although, sadly, he wasn't very funny and, instead, became quite the joke). So if your friends like to tease you for being a blur sotong, then yousa Jar Jar Binks.
In the exhibition: Jar Jar Binks has his own glass display, and is one close to 200 original items from the extensive archive at the Lucas Museum of Narrative Art founded by Star Wars creator George Lucas.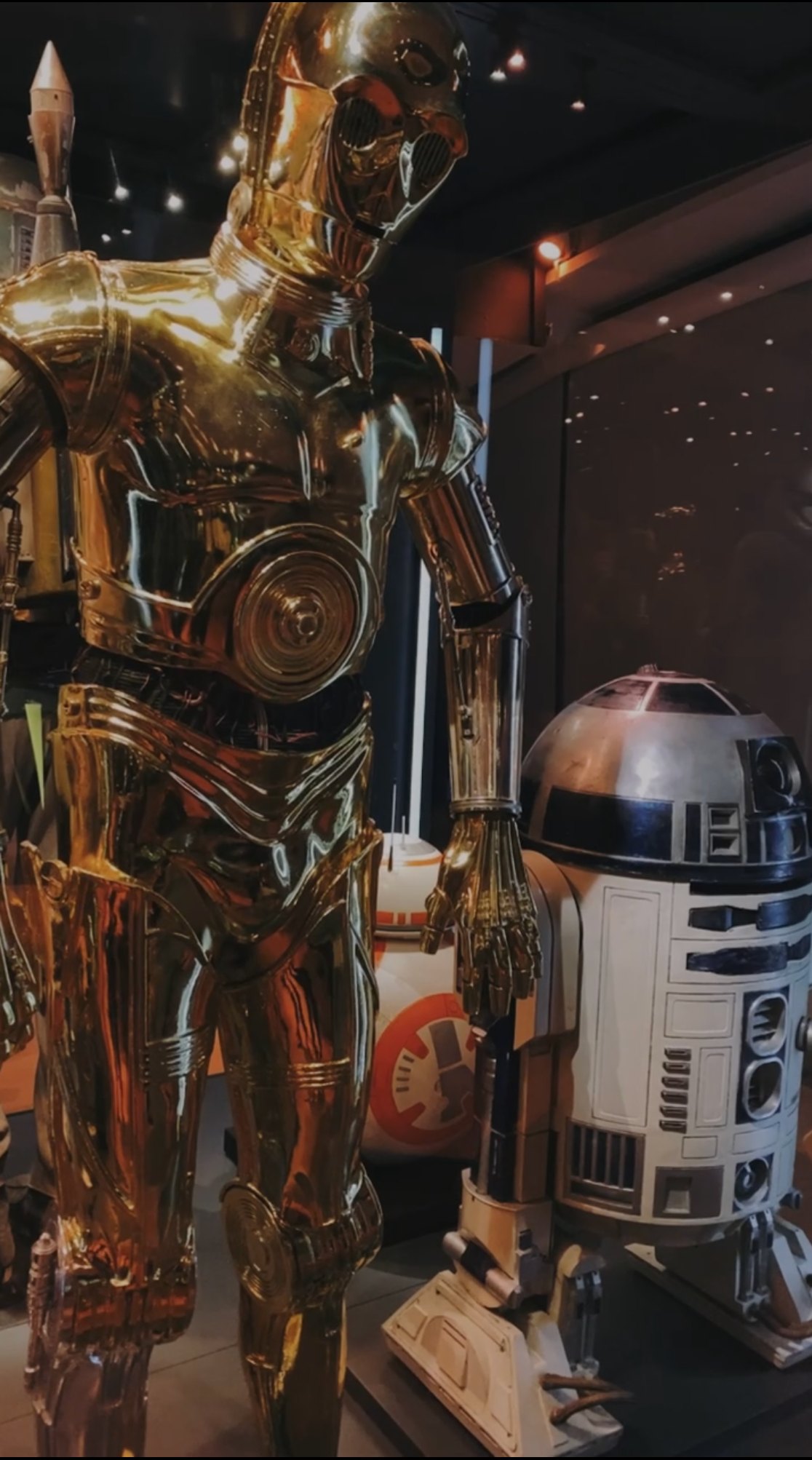 You are kan cheong kiasi like... C-3PO and R2-D2
These two characters are well-loved by Star Wars fans because of their kan cheong kiasi nature. They're known to be the first to start wailing for their lives in the movies and always proclaiming the worst. Which is perfectly fine - for a droid. Not very attractive traits for a human hor, just sayin'. If you're a scaredy-cat and easily flustered, then you just might be the human versions of C-3PO and R2-D2.
In the exhibition: Think about this when you're about to take a wefie with your BFF and the two droids: Did you know that while C-3PO and R2-D2 might be BFFs in the movies, they were far from being close friends IRL? The two actors who played C-3PO and R2-D2 apparently hated each other and hardly conversed during filming. Now that's good acting sia.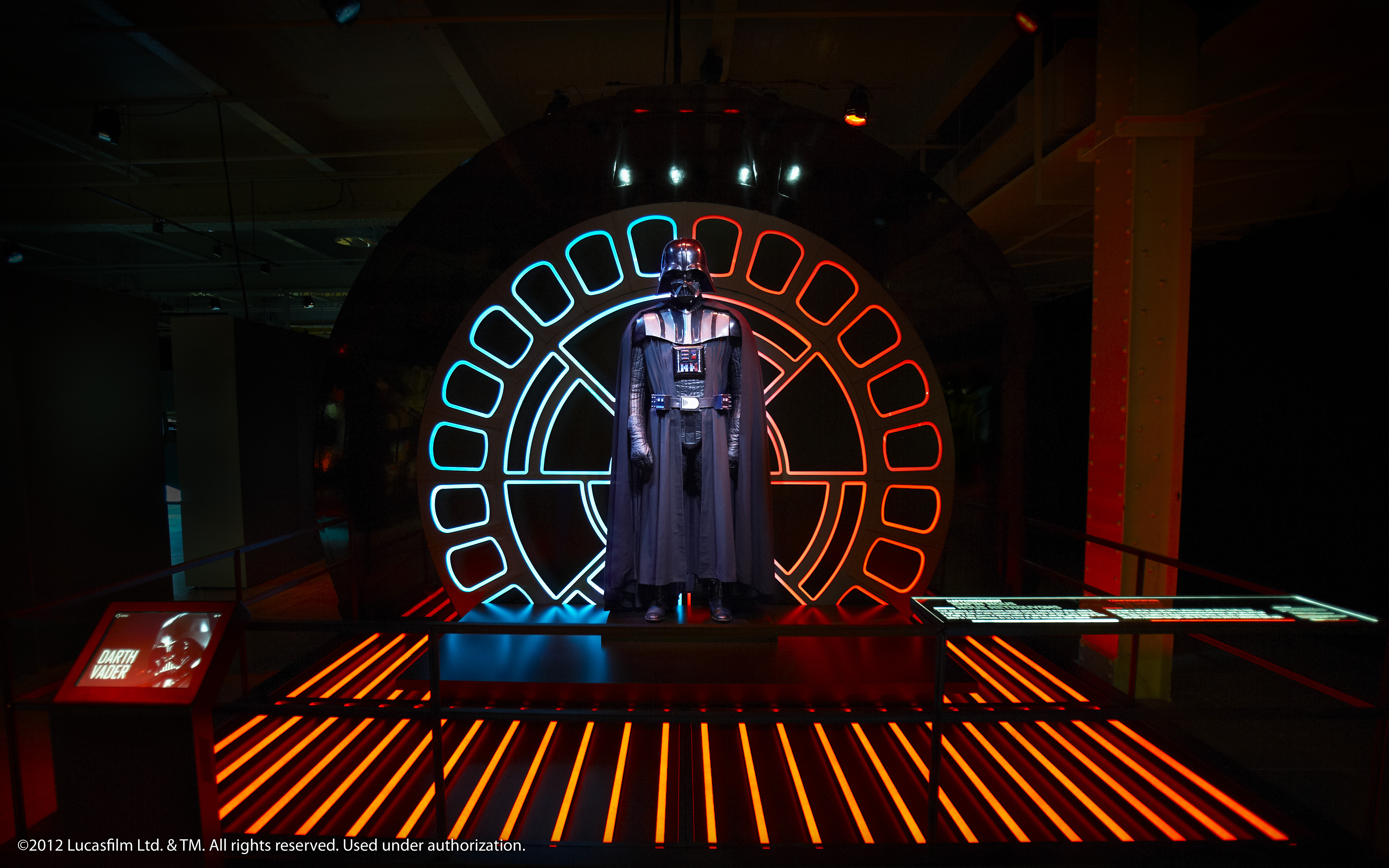 You are die-die must try like... Darth Vader
Darth Vader wasn't always a villain. He started out as Anakin Skywalker and everyone thought he'd be the "Chosen One" to fight for good. But he got tempted and turned to the Dark Side. So if you everything also die-die must try, just better be careful you don't go down a path of no return like the ruthless cyborg Sith Lord.
In the exhibition: Here's a fun tip: As part of the formation of your character identity (via various interactive checkpoints throughout the showcase), you get to choose a side to join at the end. Pick the Dark Side. The final results are cool AF.
Check out our top picks from the interactive showcase, you must.
To book your tickets, click here for the official website of Star Wars Identities: The Exhibition which runs from 30 Jan to 13 Jun 2021. Best part: you can use your SingapoRediscovers Vouchers!
For the latest updates on Wonderwall.sg, be sure to follow us on TikTok, Telegram, Instagram, and Facebook. If you have a story idea for us, email us at [email protected].