Where To Shop, Eat And Play This Weekend (28 Feb to 1 Mar)
It's the last weekend of February with March just around the corner. Here's where you can squeeze in a last bit of fun or two before the month ends. In light of the ongoing COVID-19 situation, do take the necessary precautions and read the health advisory at the end of this article. Have fun and take care!
1. Garden Beats
This sustainability-focused festival is perfect for anyone who loves music, the arts or conscious living. From an eclectic line-up of performers including Foals and Crussen to wellness workshops, tasty treats with plant-based options and green initiatives such as recycling stations and a single-use plastic ban, Garden Beats is not to be missed.
29 February 2020, 1 pm to 10.30 pm
Fort Canning Park
Find out more here
2. The Lifespan of a Fact
Performed by Singapore Repertory Theatre, this play is a comedic yet gripping social commentary on fake news and alternative facts.
25 February to 14 March 2020
KC Arts Centre, Singapore Repertory Theatre, 20 Merbau Road, Singapore 239035
Find out more here
3. Good Dates Bad Dates
This solo art show by designer and illustrator HAFI explores the bewildering world of dating disasters through a brilliant collection of visual narratives that will have you commiserating and reminiscing about your own experiences.
27 February to 15 March 2020
Practice Practice, #04-32, Oxley Bizhub, 65 Ubi Road 1, Singapore 408729
Find out more here
4. Paddy Planting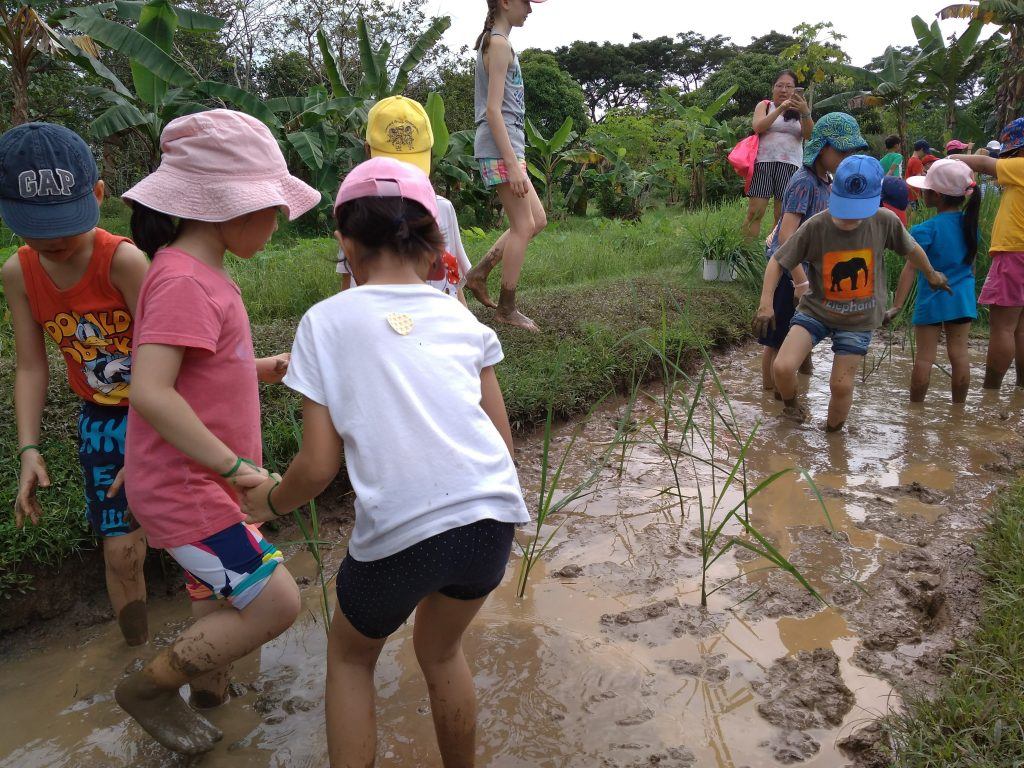 Take your children out for a breath of fresh air and head down to Bollywood Veggies for a paddy planting session. You and your kids will learn more about rice and its properties, along with how farmers plant and manage rice in Asia. On top of that, your kids can have some hands-on (and muddy) fun planting their own rice in the paddy field!
29 February to 1 March 2020
Bollywood Veggies, 100 Neo Tiew Road, Singapore 719026
Find out more here
Health Advisory
Travellers and members of the public should adopt the following precautions at all times:
- Avoid contact with live animals including poultry and birds, and consumption of raw and undercooked meats;
- Avoid crowded places and close contact with people who are unwell or showing symptoms of illness;
- Observe good personal hygiene;
- Practise frequent hand washing with soap (e.g. before handling food or eating, after going to toilet, or when hands are dirtied by respiratory secretions after coughing or sneezing);
- Wear a mask if you have respiratory symptoms such as a cough or runny nose;
- Cover your mouth with a tissue paper when coughing or sneezing, and dispose the soiled tissue paper in the rubbish bin immediately; and
- Seek medical attention promptly if you are feeling unwell.
For the latest updates on Wonderwall.sg, be sure to follow us on TikTok, Telegram, Instagram, and Facebook. If you have a story idea for us, email us at [email protected].