Brick Fans, Rejoice! New Lego Store In Tampines Has An Adult Corner And Art Wall
Brick fans in the East, you don't need to travel far anymore to get your Lego fix as Tampines Mall is now home to Singapore's newest Lego Certified Store (LCS), which opened on 23 Oct 2020.
The best part about this new store is that it will be the first LCS in the country with a dedicated Adult Corner. Finally, something for us Adult Fans of Lego (better known as AFOLs). The Tampines LCS will be selling the cool 31199 Lego Marvel Studios Iron Man, perfect for any Marvel and Lego fan's living room centerpiece (if the wife allows, of course). There's also the 10275 Lego Elf Club House, another exclusive set made for adults just in time for Christmas.

Another awesome set at Tampines LCS is one made especially for Star Wars Lego AFOLs – the legendary 75290 Lego Star Wars Mos Eisley Cantina from Star Wars Episode IV, where Luke Skywalker first met the swashbuckling Han Solo. Relive the funky music from the cantina and the exciting getaway with 21 Minifigures total. Including Luke and Han, there's Obi Wan Kenobi, Chewbacca, See Threepio (C-3PO) and Artoo (R2-D2) as well.
Personally, I'm looking forward to seeing more Lego collector's items grace the shelves at the Adult Corner. I've got my eyes on the 71374 Nintendo Entertainment System and the 76161 1989 Batwing, but I wouldn't mind some of the Lego Art sets too. The 31198 The Beatles and 31197 Andy Warhol's Marilyn Monroe make for really nice art pieces.
The Adult Corner isn't the only thing to be excited about. The Tampines LCS will also be hosting a Lego art wall from the Lego Art collection. For now, the powerful Sith lord Darth Vader adorns this space, but we're told that the pop culture theme will be switched around from time to time – a perfect excuse to visit and be inspired to make your own pop culture piece with Lego Art.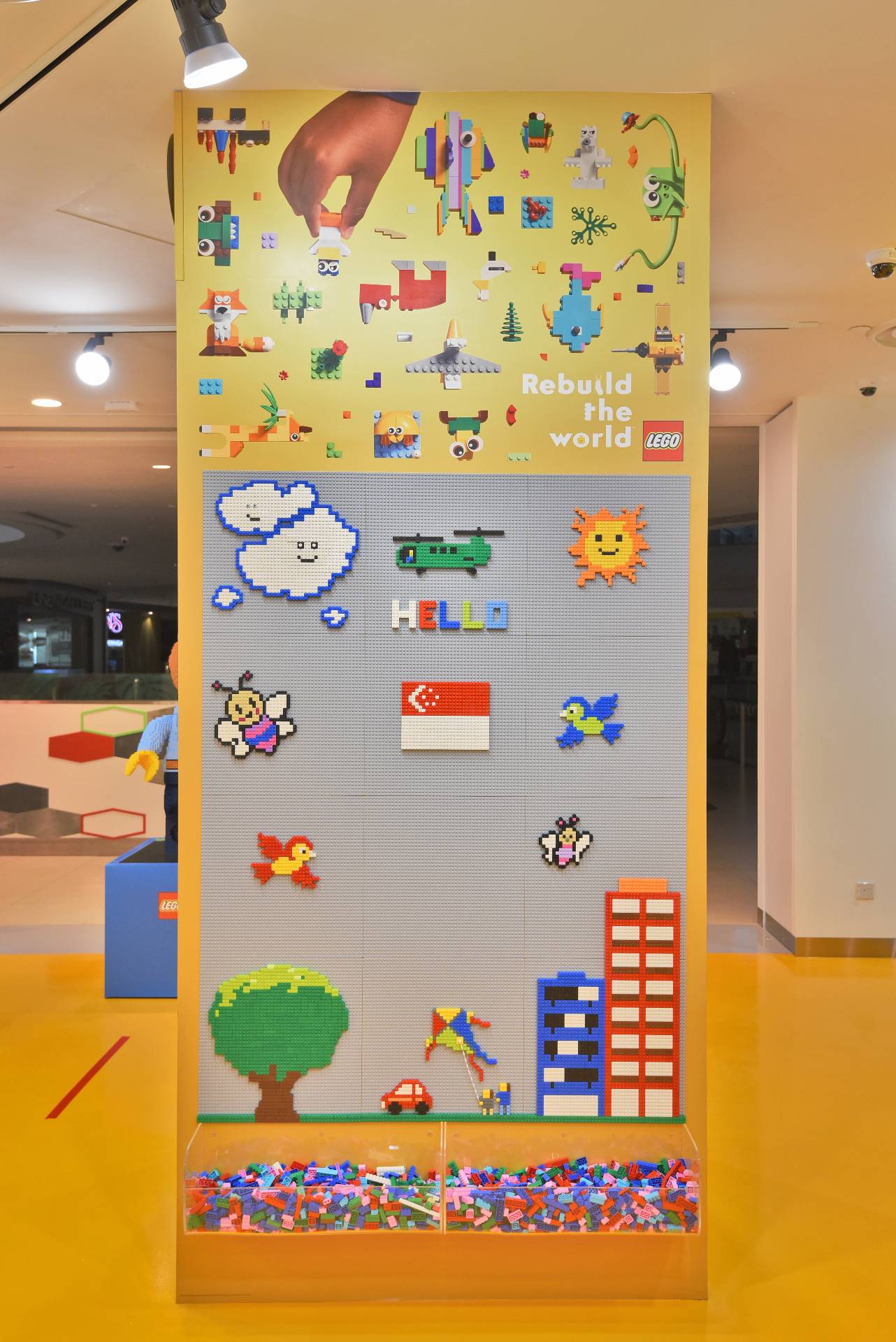 Your kids won't be left out either. Once the gahmen gives their approval, your children can show off their Lego building skills on the Rebuild the World wall. This is a vertical play wall where kids can add whatever creation that comes to mind.
Otherwise, there is a play table with plenty of bricks of all shapes and sizes to fuel their imagination. Of course, play activities are suspended for now under Phase 2 regulations, but this is something to look forward to with your little one(s) once Phase 3 kicks in.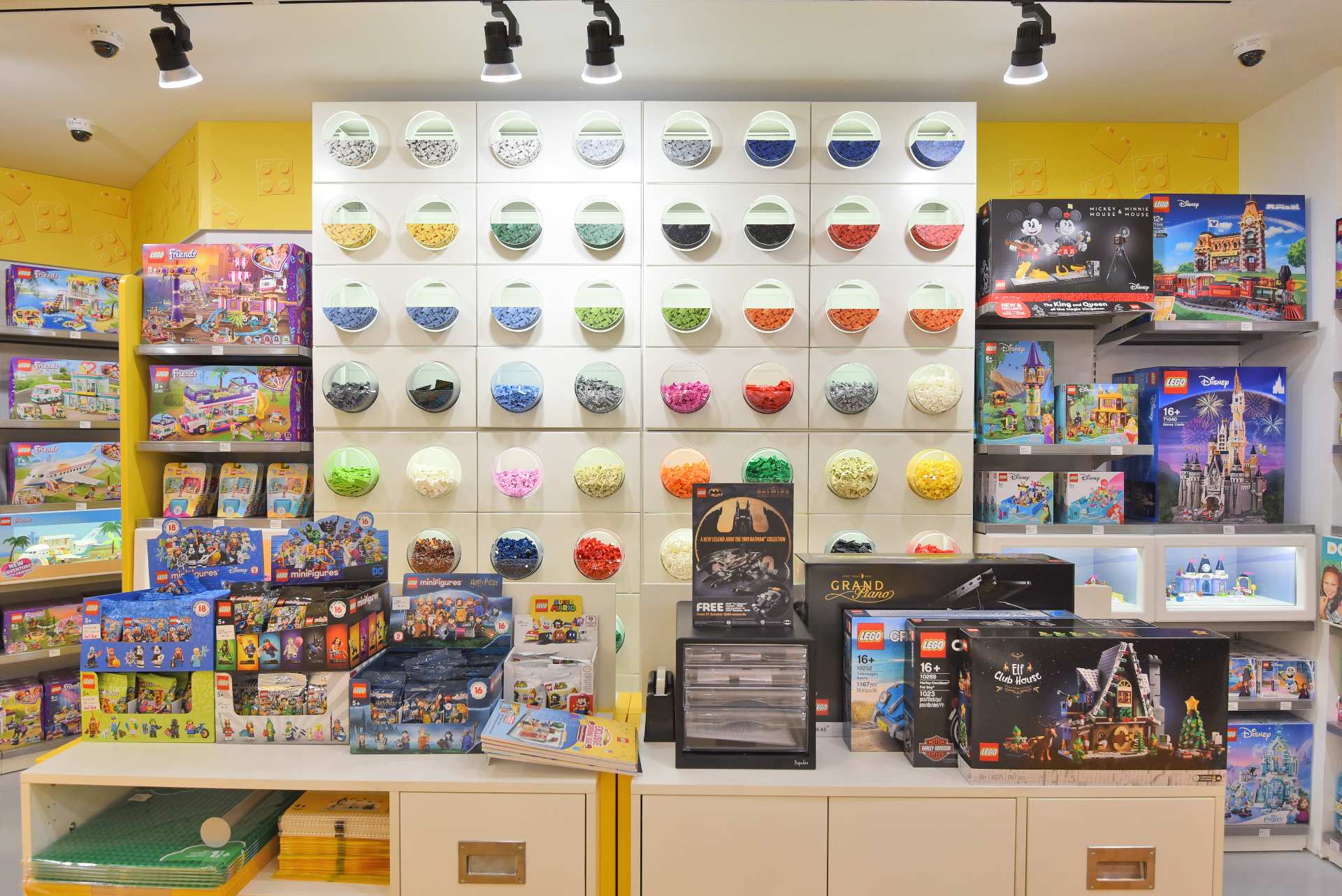 Like other LCS in Singapore, the Tampines outlet also has a Pick-A-Brick wall to pick and choose as many types of bricks in all sorts of colours, and a Build a Minifigure Station to create your very own Lego man (or woman). Speak to the LCS staff for assistance.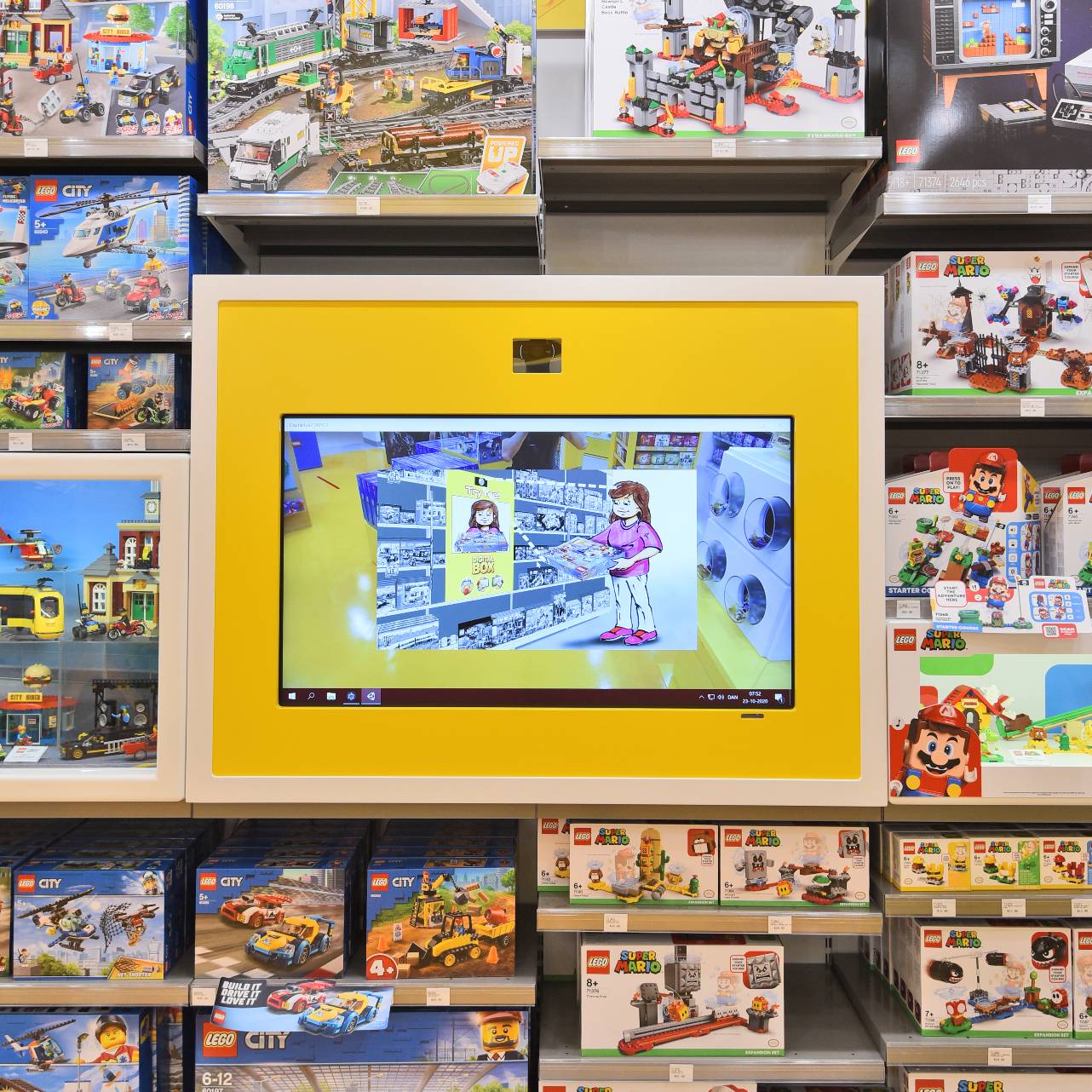 One cool feature your kids (and maybe yourself) might be impressed by is the Lego Digibox. Just hold one of the compatible Lego box sets to the camera of the Digibox's special interactive kiosk and you can see the assembled set in augmented reality. Shiok right?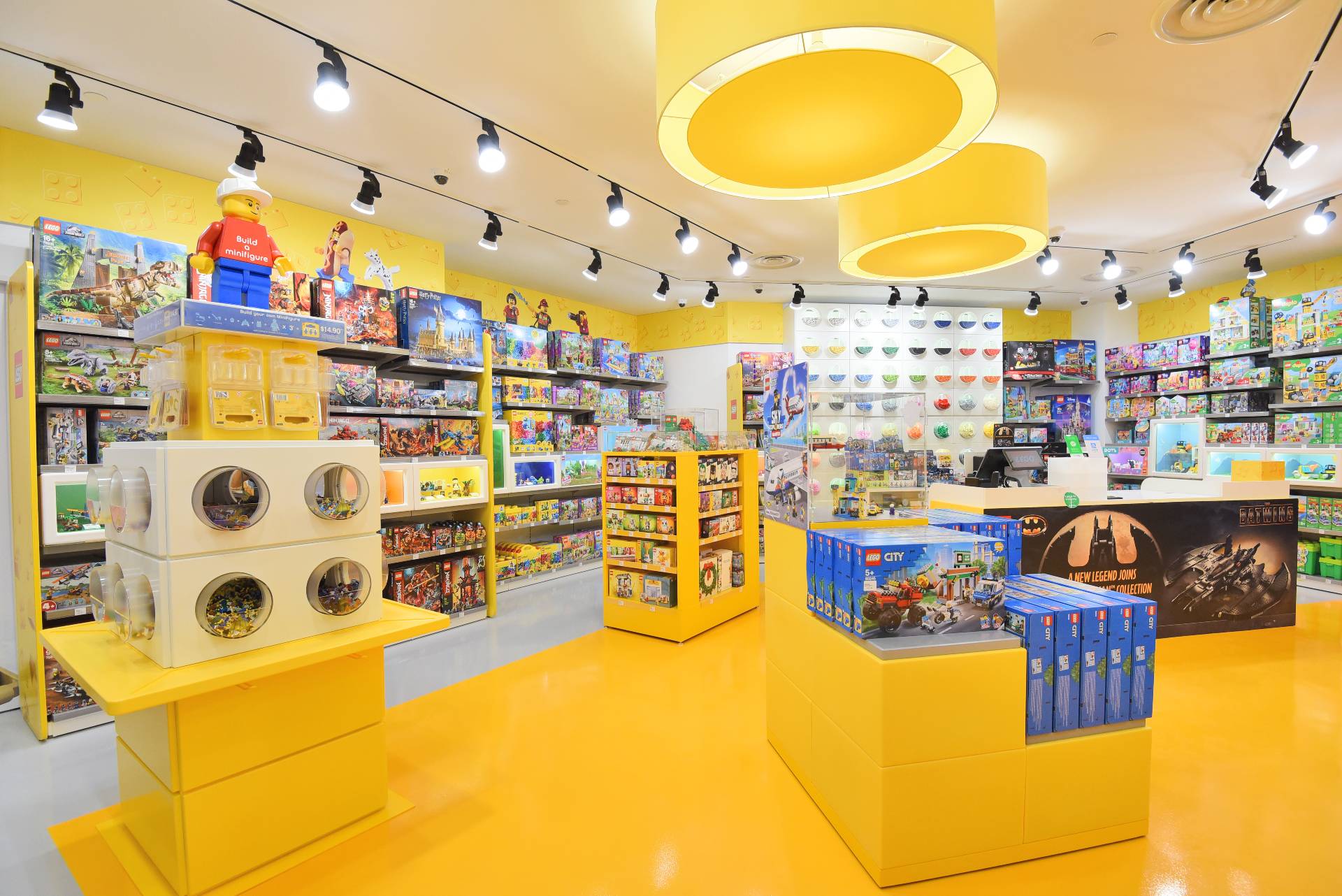 The LCS is also home to exclusive Lego collections too, with Lego Mugs, Lego Keychains, and Lego Brickheadz available in store. These make perfect gifts for Lego fans that you know.
Alternatively, if you're completely clueless about Lego (and somehow read all the way to the end of the article, congratulations!) there's a specially curated top 10 best-selling Lego sets on the Wall Bay.
And if you aren't an LCS member, you should join if you buy Lego often – members get first dibs on newly launched Lego sets before official launch dates.
Now's the best time to make a visit – spend S$100 on or before October 26 for a Lucky Dip chance. You could win the Lego Ideas 21323 Grand Piano, Lego Creator 10252 Volkswagen Beetle, Lego BrickHeadz 40378 Goofy & Pluto, the Lego 30450 Royal Talon Fighter, and many more.

Can't make it before then? No worries, if you spend S$120 before 23 November, you get the 40145 Lego Store Set (shown here), which is a limited edition tiny version of the LCS for your Minifigures to visit. If you bump up your spend to a minimum of S$180, you also get a Lego laptop bag to show off your AFOL status at work. There are four different laptop bag colours to choose from.
The Tampines LCS is located at #03-20 in Tampines Mall. You can't miss it - look out for the life-sized 3D Lego City policeman guarding the store.
For the latest updates on Wonderwall.sg, be sure to follow us on TikTok, Telegram, Instagram, and Facebook. If you have a story idea for us, email us at [email protected].