Support Local: Picture Books Written By Singaporean Authors
Far'ain Jaafar
Did you know that Singapore is home to so many talented authors and storytellers? Make story time even more fun with these beautiful picture books.
Check out these little picture books written by our own local authors: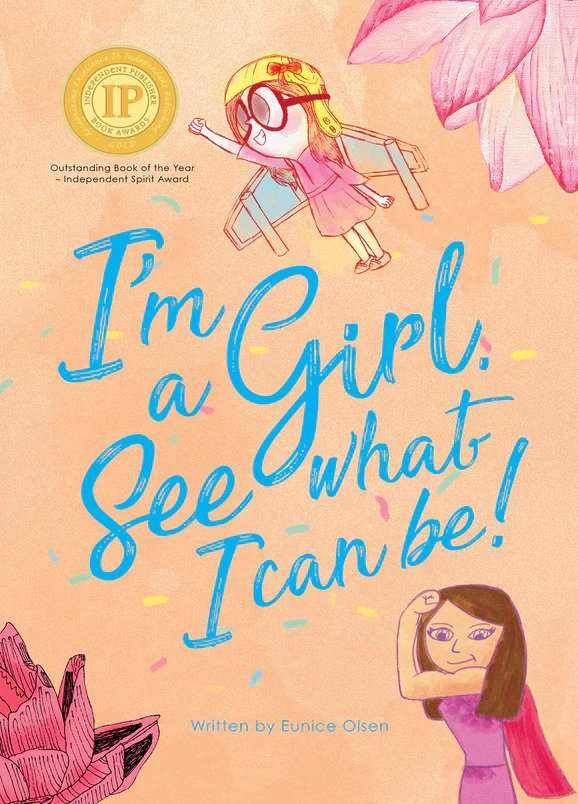 IMAGE: EPIGRAM BOOKSHOP
1. I'm a Girl. See what I can be! by Eunice Olsen
Eunice Olsen, a former Nominated Member of Parliament in Singapore, Miss Universe Singapore 2000, actress, host, and Executive Producer of WomenTalk, has written I'm a Girl. See what I can be! This book is inspired by the International Emmy® nominated online video series WomenTalk, and it showcases the stories and poems of ten courageous and strong Asian women from Singapore, The Philippines, Nepal, and Thailand. Geared towards 6-13 year olds, and with illustrations by talented artistes with disabilities, these inspiring poems encourage girls from all corners of the globe to pursue their dreams and never give up, while also calling upon boys to play a vital role in supporting and respecting women and achieving gender parity worldwide.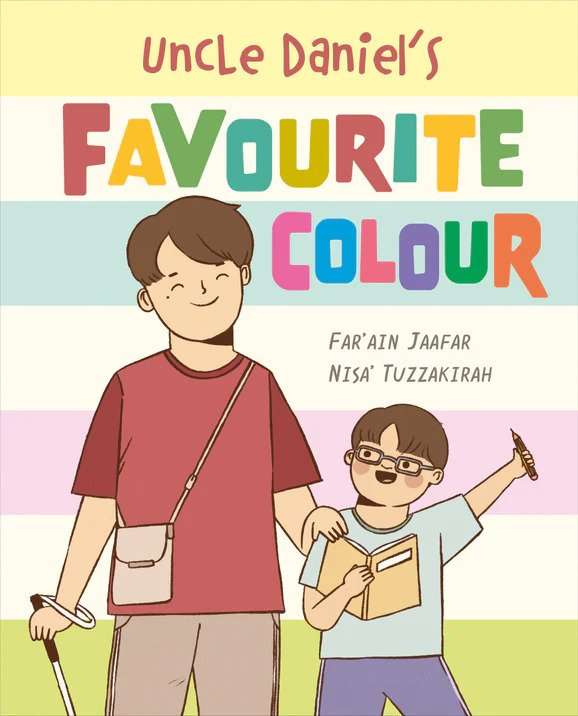 IMAGE: EPIGRAM BOOKSHOP
2. Uncle Daniel's Favourite Colour by Far'ain Jaafar
A beautiful story that helps to create awareness of how the blind and visually impaired experience colour, the 32-page Uncle Daniel's Favourite Colour by author and early childhood educator Far'ain Jaafar is inspired by real-life events in the author's own life, and very aptly illustrated by Nisa' Tuzzakirah. Read together with your child as Jaafar explains how some people have to 'hear', 'touch' or even 'taste' colour, instead of just being able to 'see' them.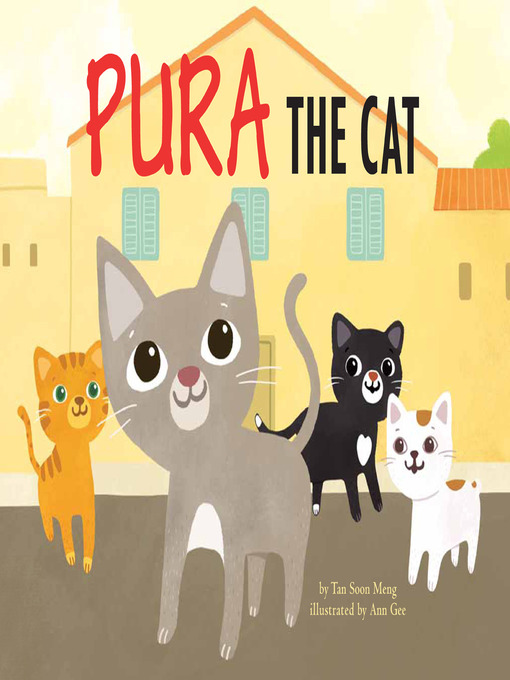 IMAGE: NATIONAL LIBRARY BOARD
3. Pura the Cat by Tan Soon Meng
If your child likes cats, then this story is for them! A wordplay on Singapura, Pura The Cat is a heartwarming story about friendship and heroism. Read about Pura, a cute stray who is happily living at Boat Quay with her best friends, until one day when someone spots him and realises he's a rare Singapura breed, and that catching him could fetch a handsome sum of money. Naturally, her best friends work together to rescue him! After all, what are friends for?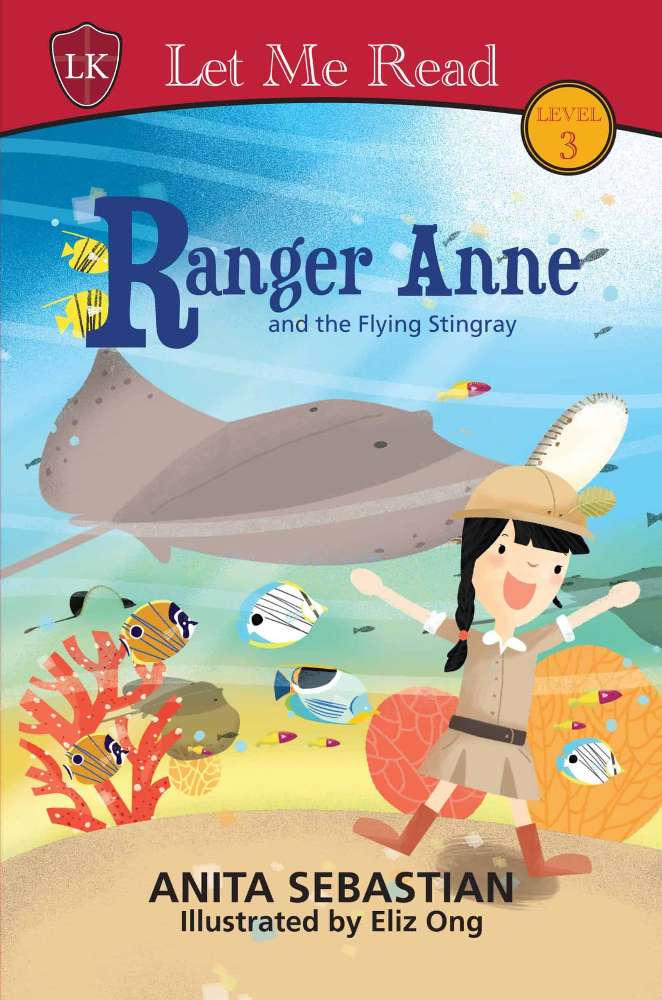 IMAGE: ARMOUR PUBLISHING
4. Ranger Anne by Anita Sebastian
Illustrated by Eliz Ong, the eponymous 8-book Ranger Anne series by Anita Sebastian, a zoologist by training, is all about strong, character-driven narratives with interesting facts about different animals. Inspired by her time working for Singapore's Night Safari, these educational but fun books are designed to encourage young children to read on their own with whimsical, detailed illustrations. The books also include trivia about each of the animals to help extend the learning after the story is complete.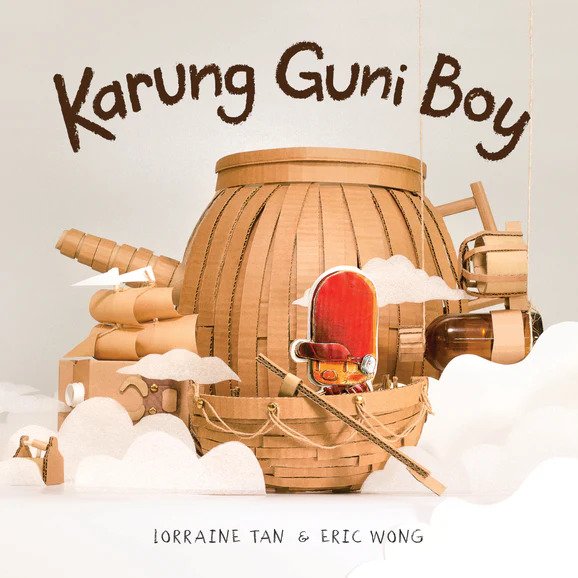 IMAGE: EPIGRAM BOOKSHOP
5. Karung Guni Boy by Lorraine Tan and Eric Wong
Ideal for young ones aged 3 years old and above, Karung Guni Boy highlights the power of a child's imagination and teaches littles ones to care for the world and the people around them. Read about Ming, a creative boy who loves to make things. Since he doesn't have the money to fund his new inventions, he becomes a karung guni boy to transform his neighbour's unwanted items into new creations as he finds new uses for old items.
Illustrated by Eric Wong, Karung Guni Boy is written by Lorraine Tan, a lecturer at Ngee Ann Polytechnic and the author of award-winning children's books Pip's Garden and Origami Girl. Tan also received the Ngee Ann Polytechnic Star Excellence Award in 2017 for her contributions to promoting children's literature.
Karung Guni Boy was also shortlisted for the Hedwig Anuar Children's Book Award (HABA) 2018, a prestigious award to recognise outstanding published works by Singapore writers and illustrators, and to encourage the publication of quality children's books in Singapore.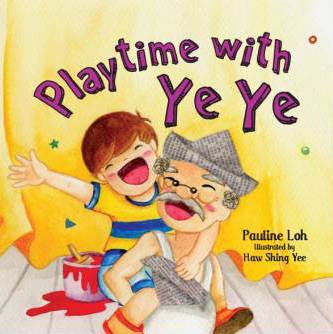 IMAGE: GOODREADS
6. Playtime With Ye Ye by Pauline Loh
A heartwarming story about Ye Ye's storytelling and Boy Boy's imagination, as the two play dress-up one afternoon in their living room. Written in rhyme, both in English and Mandarin, Playtime With Ye Ye takes young ones on a history of Singapore and its momentous milestones, as Ye Ye shares moments from his immigration to Singapore and the Japanese Occupation through to Singapore's independence, making it a nostalgic read for the whole family. Written by Pauline Loh, an award-winning writer with 30 years of writing experience and a Ministry of Education registered trainer, this book is a lovely reminder of how much children are constantly learning from grandparents.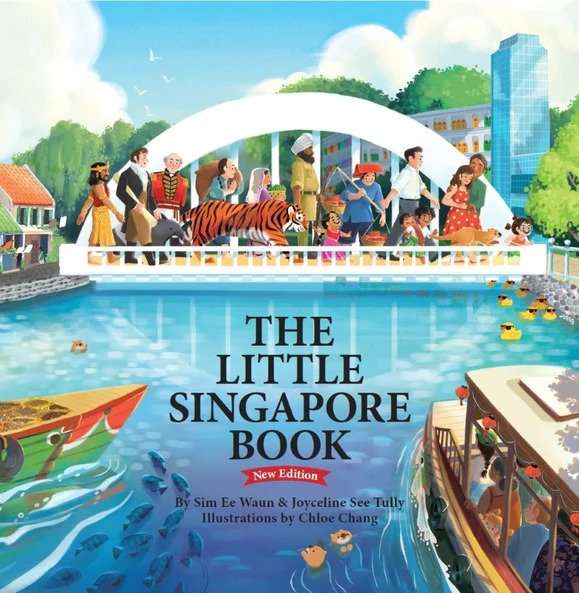 IMAGE: EPIGRAM BOOKSHOP
7. The Little Singapore Book by Joyceline See Tully & Sim Ee Waun
Perfect for 5 to 10 year olds, The Little Singapore Book teaches young readers about Singapore's history and culture in just four chapters. First published in 2015 with the support of the SG50 Grant, The Little Singapore Book was the first children's picture book to depict 700 years of Singapore's history and nation building, from the island's 14th century beginnings until its present-day status as a wealthy, cosmopolitan country with its different neighbourhoods and community melting pots. There are also fun activities and projects that make the latest edition of this book even more exciting.
For the latest updates on Wonderwall.sg, be sure to follow us on TikTok, Telegram, Instagram, and Facebook. If you have a story idea for us, email us at [email protected].