6 Famous Singapore Comfort Foods That Are Kid-Friendly
Singapore's food is one of its claims to fame, with noodles, desserts, satays, and chili crab all contributing to its reputation as an international foodie haven. If you're traveling here with young children, however, you might be wondering which foods actually suit a little one's taste buds.

Treat your kids to these local delights. They're easy to eat (no de-shelling required), not too spicy, and are free of small bones: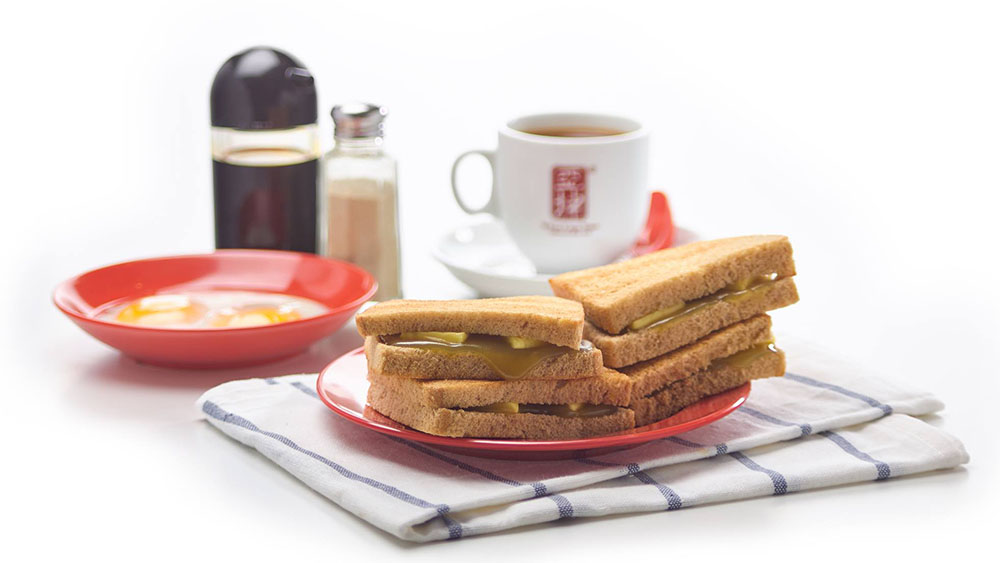 IMAGE: YA KUN KAYA TOAST
1. Kaya toast
A true Singaporean staple invented by Hainanese immigrants roughly a century ago, this little treat consists of two thin slices of crispy toasted bread slathered with kaya (coconut jam) and a thin slab of butter. It's perfect for breakfast, afternoon tea or a midday snack. While it's great on its own, for the full Singaporean experience, try it served with pepper and dark soy sauce drizzled over two half-boiled eggs, with a cup of iced Milo on the side (a cup of local kopi awaits the adults).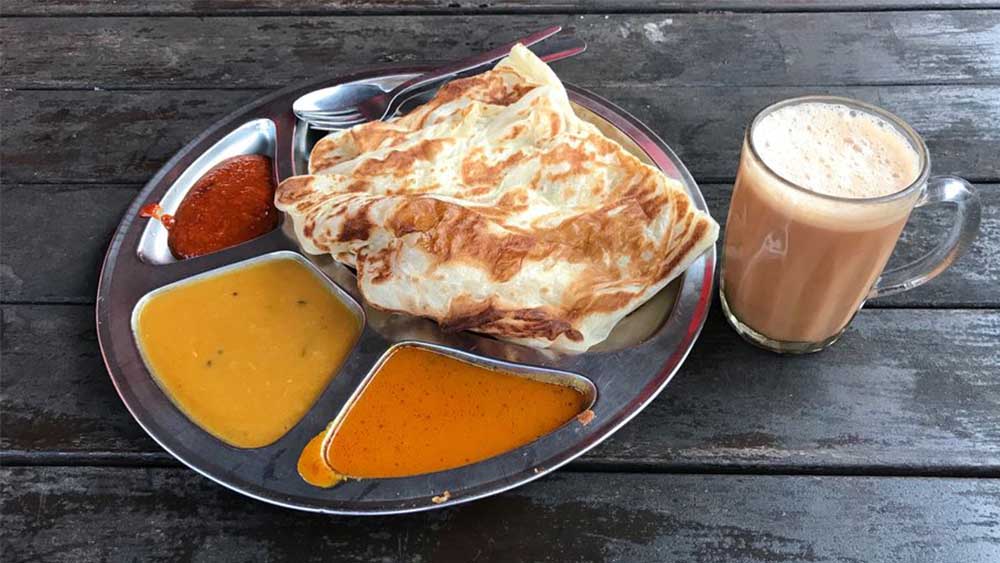 IMAGE: 123RF

2. Roti prata
Another Singapore staple, this buttery and crispy Indian flatbread comes in a variety of flavours (think egg, cheese, mushroom for savoury served with a side of curry). Little ones usually prefer the sweeter versions, such as the chocolate prata, or one with bananas or even ice cream.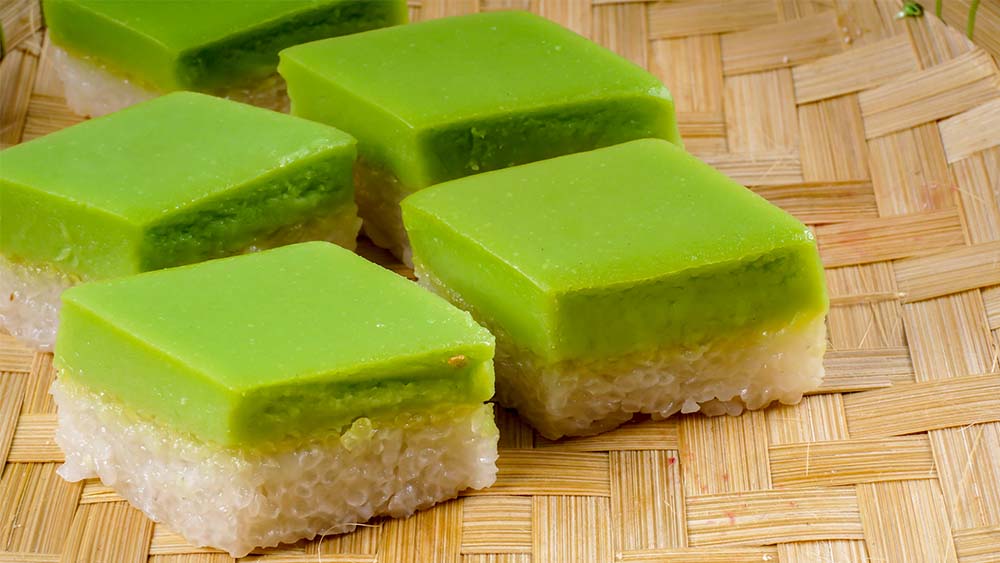 IMAGE: 123RF

3. Kueh
Indulge in an array of bite-sized Southeast Asian desserts that come in a vivid spectrum of colours. From cakes and cookies to jellies and pastries, these treats encompass a wide range of flavours and textures, often crafted with the use of rice flour, glutinous rice flour, and coconut milk. Among these delights, kids love kueh lapis - a steamed layered cake that can be peeled apart and enjoyed layer by layer - and if their taste buds are adventurous enough, they might even enjoy the prune-studded version. Don't miss out on the oh-so-fun-to-eat rainbow kueh lapis, two-tiered glutinous rice kueh (a.k.a. kueh salat) and other irresistible delights.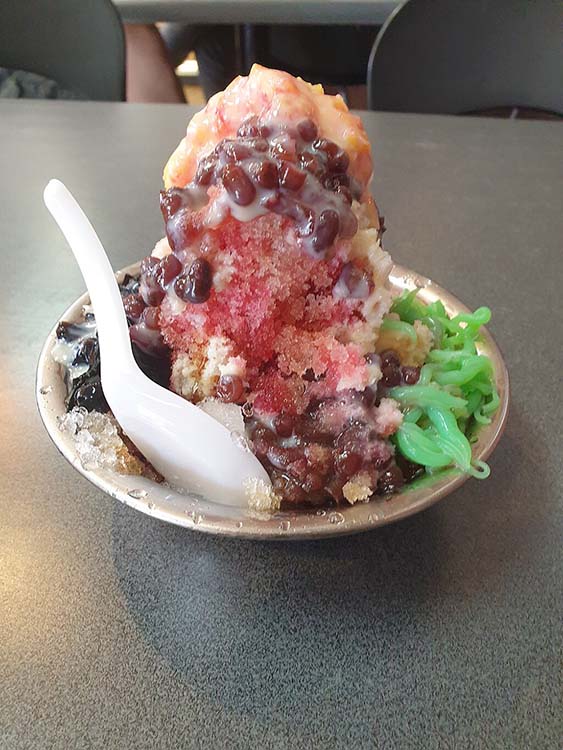 IMAGE: Orderinchaos, CC BY-SA 4.0, via Wikimedia Commons

4. Ice kacang
Take this simple, colourful mound of shaved ice and we'll show you how it's impossible for any child to resist it, especially in Singapore's sweltering heat. Ice kacang (which translates to "bean ice") is heaped with a huge variety of toppings, including red beans, sweet corn, grass jelly, atap chee (palm seed), aloe vera, peanuts, green jelly noodles, creamed corn and sweet syrups. The ice is then given a final drizzle of evaporated or condensed milk, or even gula melaka syrup and it's ready!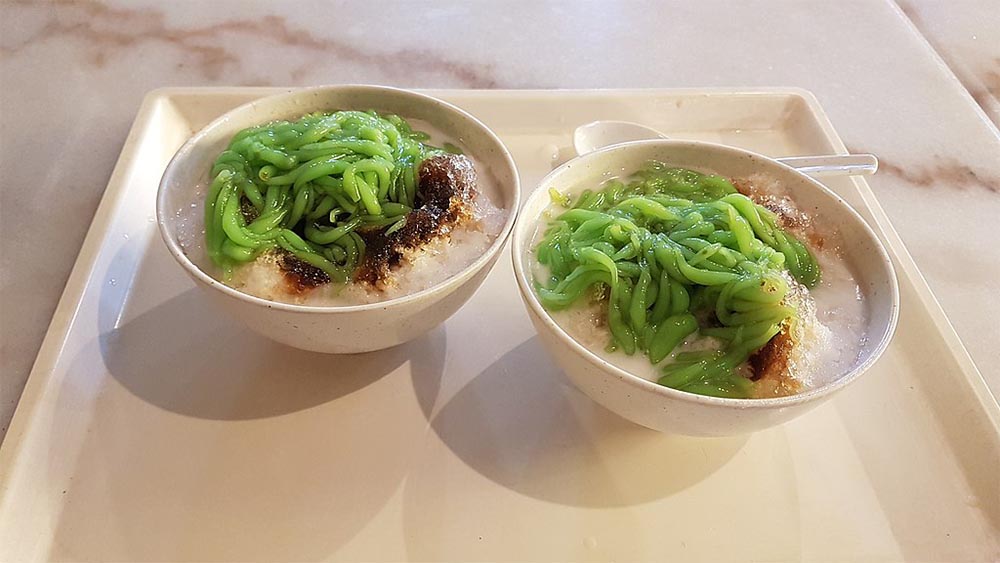 IMAGE: Orderinchaos, CC BY-SA 4.0, via Wikimedia Commons

5. Chendol
Did you know that our very own Chendol is on CNN's list of 50 best desserts around the world? Like its cousin, the ice kacang, chendol is another cold dessert, brimming with fun, colourful toppings. This time, the shaved ice boasts a smooth coconut cream sweetened with palm sugar and pandan leaves, topped with green jelly noodles (made of rice flour) and soft red beans.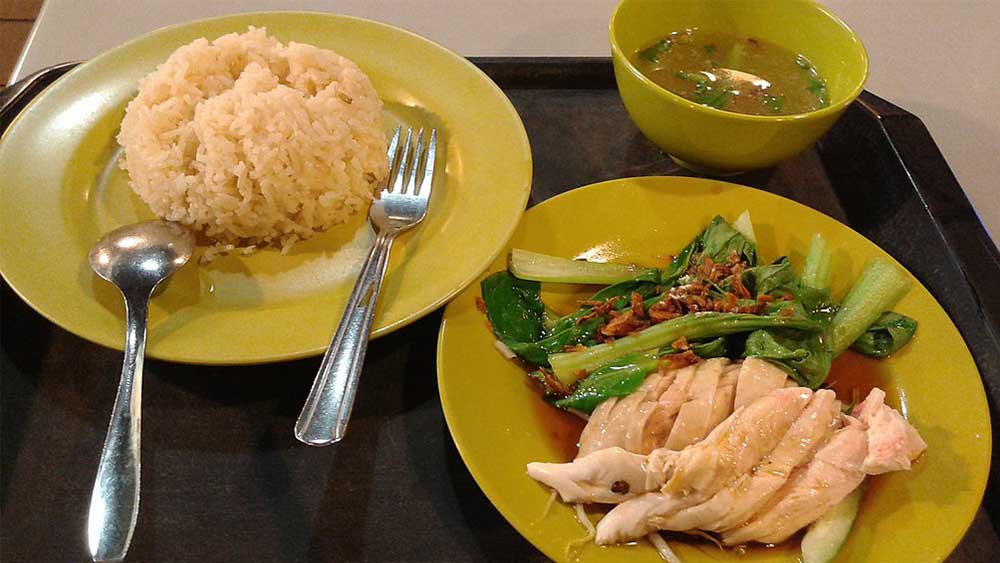 IMAGE: Pauloleong2002, CC BY-SA 4.0, via Wikimedia Commons

6. Hainanese chicken rice
When it comes to Singapore's comfort foods, this very kid-friendly chicken rice comes to mind immediately. Choose between roasted or steamed chicken, accompanied by deliciously fragrant rice cooked in chicken broth, garlic, ginger, sesame oil and pandan leaves. The dish typically also comes with a sweet dark sauce and a fiery chilli sauce, but little ones will love the chicken rice just on its own.
For the latest updates on Wonderwall.sg, be sure to follow us on TikTok, Telegram, Instagram, and Facebook. If you have a story idea for us, email us at [email protected].