As Though 2020 Wasn't Weird Enough: Here's A Surreal Version Of Singapore
Motion graphics? 3D art? Real life footage? These terms sound so cheem. But they don't faze 29-year-old Aundraj Jude, who has found his forte in making incredibly lifelike motion graphics.
Some of his works include transforming scenes of ordinary, everyday life in Singapore into cool AF footage with visuals from popular franchises including Gundam, "Black Panther", and "Star Wars".
Your videos show colossal sharks swimming around Marina Bay, and a Silver Surfer-type character gliding through HDB void decks - what Surrealist scenes! It's as though you're continuing in 3D where Dalí left off. How would you describe your brand of art?
A continuous journey to better myself and my art. Video editing isn't as simple as clicking a few buttons. As an artist, I try to elevate my art by tinkering with various tools available to me. Beyond video-editing, I have dabbled in 3D art in the past year. I've always been driven by a thirst for knowledge and growing my skill sets as an artist is very important to me. I tinkered with various projects including illustrating on video footage or combining 3D and real life footage. I really only have one goal, and that's working towards becoming a better version of myself and my art every day.
Your background and education have nothing to do with video editing at all! Tell us how you came to pursue this career.
I actually didn't plan on venturing into this field. Having graduated with a degree in Computer Science and Cyber Security from Murdoch University three years ago, I was at a crossroads of sorts. I developed an interest in video editing when I stumbled upon the travel edits - the "Watchtower of Turkey"-type videos - that were popular on social media at the time. Should I pursue a career in what I had gone to school for? Or should I dive into the deep end and pursue my interest in video editing and visual arts? I chose the latter and started from scratch.
I started building a portfolio of videos that I shot with friends and family and edited them using all that I had learnt from countless YouTube tutorials. It took me about half a year of juggling part-time jobs for income and honing my video editing skills whenever I had free time until I felt ready to send out my portfolio to the production house that I currently work at.
We're so intrigued by your eye-popping IG feed and can't wait for more cool stuff! Other than your works on Instagram and for Epitome Collective, what other exciting projects do you have in the pipeline?
I'm currently in a month-long artist residency with Snapchat where I will be creating a filter for them. I also have a few more projects scheduled but can't reveal them just yet. Keep your eyes peeled for fresh and intriguing works is all I can say.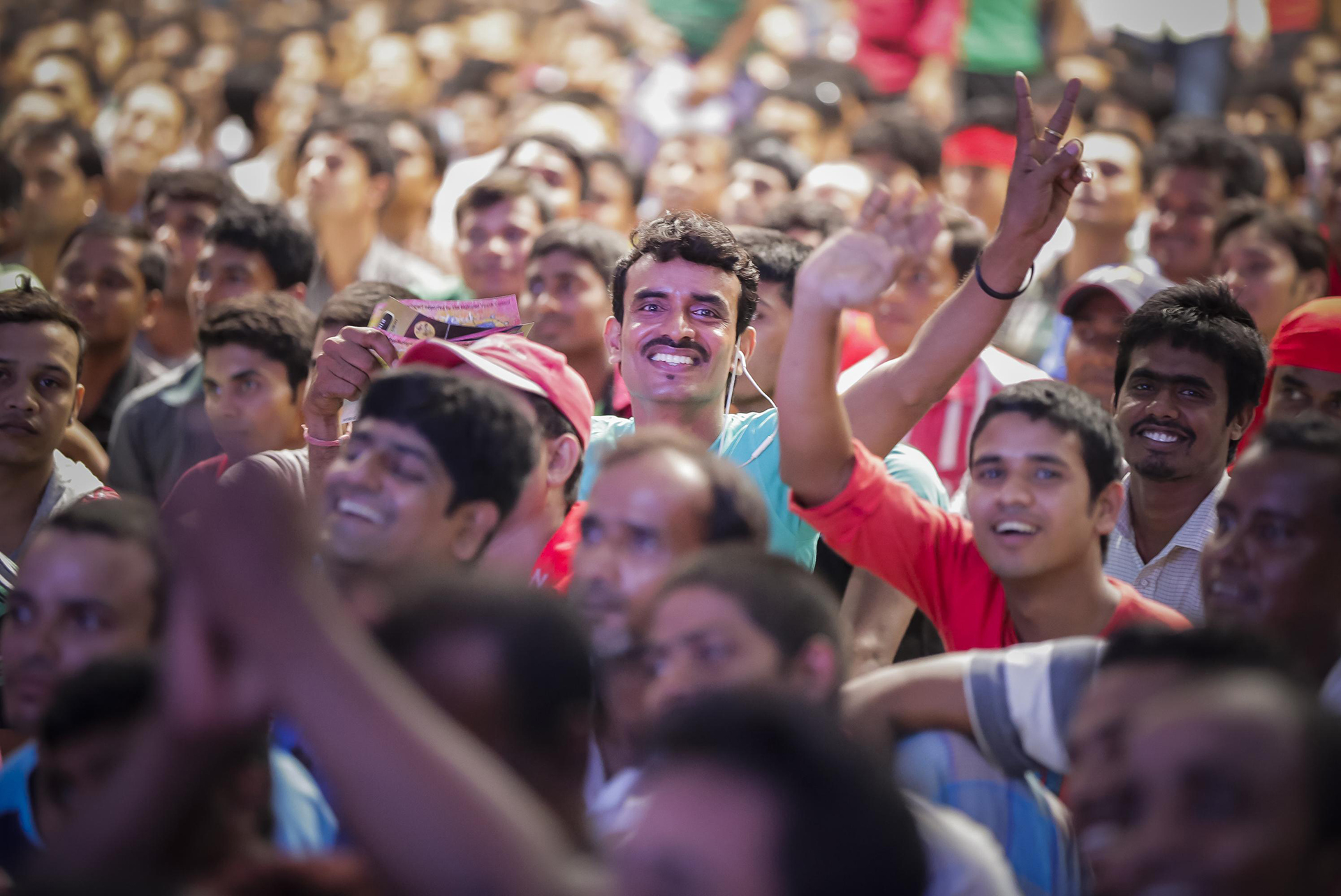 Your Instagram bio has a link to donate funds for our migrant worker friends in Singapore. What inspired you to encourage others to help?
I take responsibility for the platform that I have. I believe in using it to raise awareness, help others in need, giving back in whatever ways that are within my capacity. During the early stages of COVID-19, the plight of migrant workers in Singapore came to light. After donating, I added the link to my profile to hopefully rally more people to do the same.
What I'm doing might be insignificant compared to what so many others in various organisations have been doing for our migrant workers, but I believe that we all have a part to play in making the world a better place - no matter how small or big.
For the latest updates on Wonderwall.sg, be sure to follow us on Facebook and Instagram. If you have a story idea for us, email us at [email protected].