More Moolah For NSFs, With A $125 To $200 Boost From 1 Jul 2023
Who doesn't like a few bonus bucks?
Starting from 1 July 2023, all national servicemen serving in the Singapore Armed Forces (SAF), Singapore Police Force (SPF), and Singapore Civil Defence Force (SCDF) are in for a little treat. Their National Service (NS) allowance will be getting a boost of between $125 and $200, depending on their rank and job. This means national servicemen will see their NS allowances increase by between 10.9% and 21.7%.
The point of this NS allowance: to help full-time national servicemen (NSFs) with their basic needs. The allowance is reviewed and adjusted from time to time keep up with the times, the latest adjustment exercise taking place in March 2020 when allowances went up by $70 to $120. Steady, lah!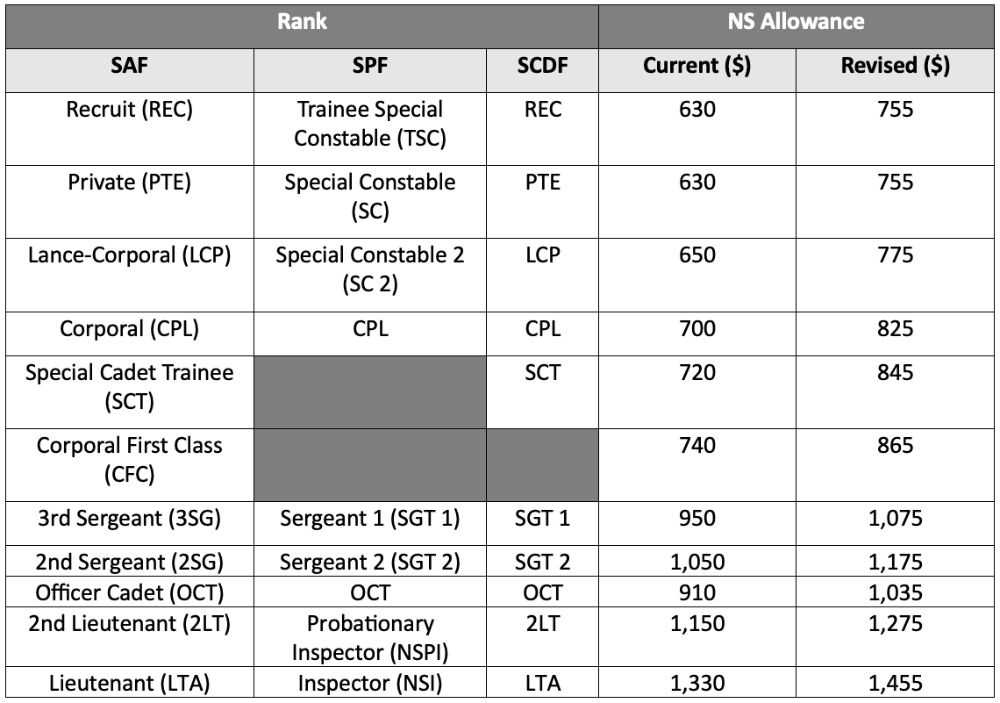 1. The revised NS allowance reflected above includes a minimum vocation allowance of $75. Additional vocation allowance paid to national servicemen in selected vocations (e.g. combat vocations) are excluded from this table.
2. NSFs receive a 5% increment for every 12 months that they serve in that rank. NSmen receive a 5 to 10% increment if they satisfactorily complete an NS activity in the preceding work year. | SOURCE: MINDEF/MHA
If you're an NSF and you're about to enjoy this extra cash, read our piece, "How To Save And Grow Your Money While Serving NS".

For the latest updates on Wonderwall.sg, be sure to follow us on TikTok, Telegram, Instagram, and Facebook. If you have a story idea for us, email us at [email protected].