Not Your Average Joe
Over three decades ago, music fans around the world experienced the biggest rock concert of its era – the behemoth Live Aid charity concert, where pop stars and rock bands like Queen and U2 performed on stages in London and Philadelphia to raise money for humanitarian efforts in Africa.
And if everything goes according to plan, ex-army regular and social entrepreneur Joe Tan, who runs Love Action Project, wants to make his brainchild – Music For A Cause (MFAC), a homegrown "altruistic music festival" that encourages giving and volunteering through music – the "Live Aid of Southeast Asia".
Joe, 36, an avid social changemaker is no stranger to the local music circuit, having founded MFAC in 2016. Now into its fourth year, the much talked-about music festival took place over the first weekend of August at OCBC Arena Park.

But running a social enterprise, let alone a successful and sustainable one – doing good and making money – is not an easy task, he tells us, as we sit down for craft beer and a light meal at his F&B space, The Tuckshop – Assembly along Guillemard Road. In spite of the struggles, Joe's belief in doing good remains unwavering, thanks in part to his mother, whose selfless nature has been his biggest source of inspiration.
Kicking off the first story of Wonderwall.sg's new series featuring young and inspiring Singaporeans who, in big and small ways, make a difference in people's lives, we turn the spotlight on Joe Tan to find out more about his journey and motivation.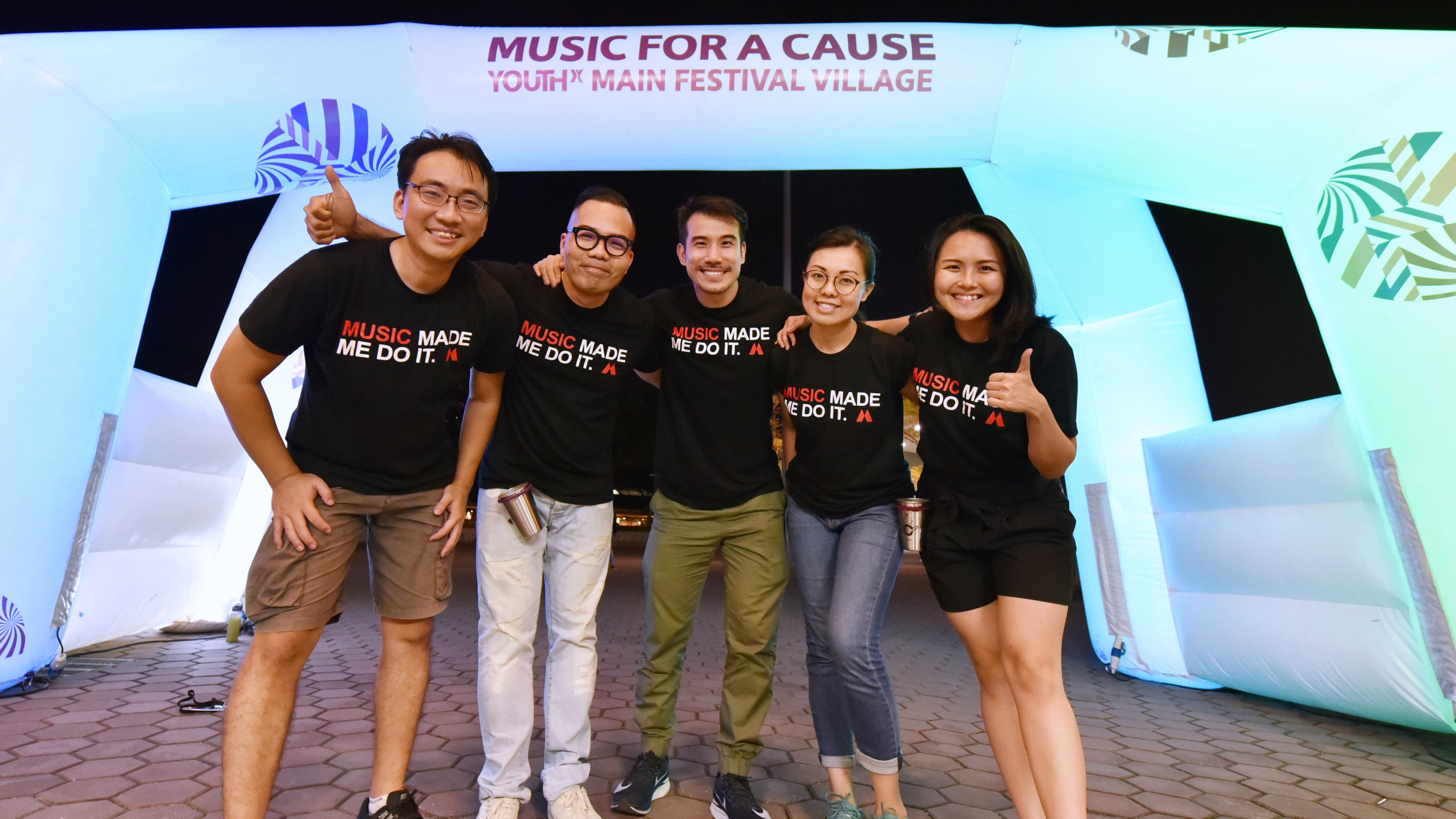 Having served as an army regular for 11 years, what motivated you to become a social entrepreneur?
It happened by chance. An overseas deployment during my army stint gave me a sudden clarity of mind. Around that time, I had a health scare as I was sick for a while, and initially thought I was going to die; it's hard to put into words but it's that epiphany moment for me. I became more aware of what's truly important in life – being happy and present.
I started Love Action Project then as a volunteerism movement. I noticed that many volunteers' skillsets were under utilised at events so I wanted to find a way to match their skillsets to what is needed by the social causes. I started getting enquiries from companies to help them organise their Corporate Social Responsibility (CSR) activities. This eventually led to Love Action Project becoming a social enterprise in 2014.
Was there a time when you felt like giving up and what was the turning point?

In 2014 (before MFAC), I did a music fest - a concert with 16 local artistes who performed pro bono - to support a certain mental wellness beneficiary. It was a success and everyone loved us. We wanted to do it again the following year. By then, Love Action Project was incorporated as a social enterprise, so I asked the said beneficiary to pay me a small sum of money to remunerate my team of volunteers. We agreed on a certain fee via an email confirmation.

But two weeks into the preparation work, the beneficiary emailed me to say they've decided not to go ahead, and that "an email doesn't constitute to an approval so it's not our fault that you all have started work". That was a pivotal moment for me. It was my lowest point and I was ready to give up.

After that saga, I was at the 2015 Singapore Night Festival when a friend, who knew that I was very upset, told me, "Joe, I don't think you'll have any problem doing something like this." Then it hit me that the reason I've been bounded by one social cause was because I've always supported only one social cause. So I ask myself, why not support all of the social causes in Singapore since I believe in doing good, right? That was the turning point - Music For A Cause was started.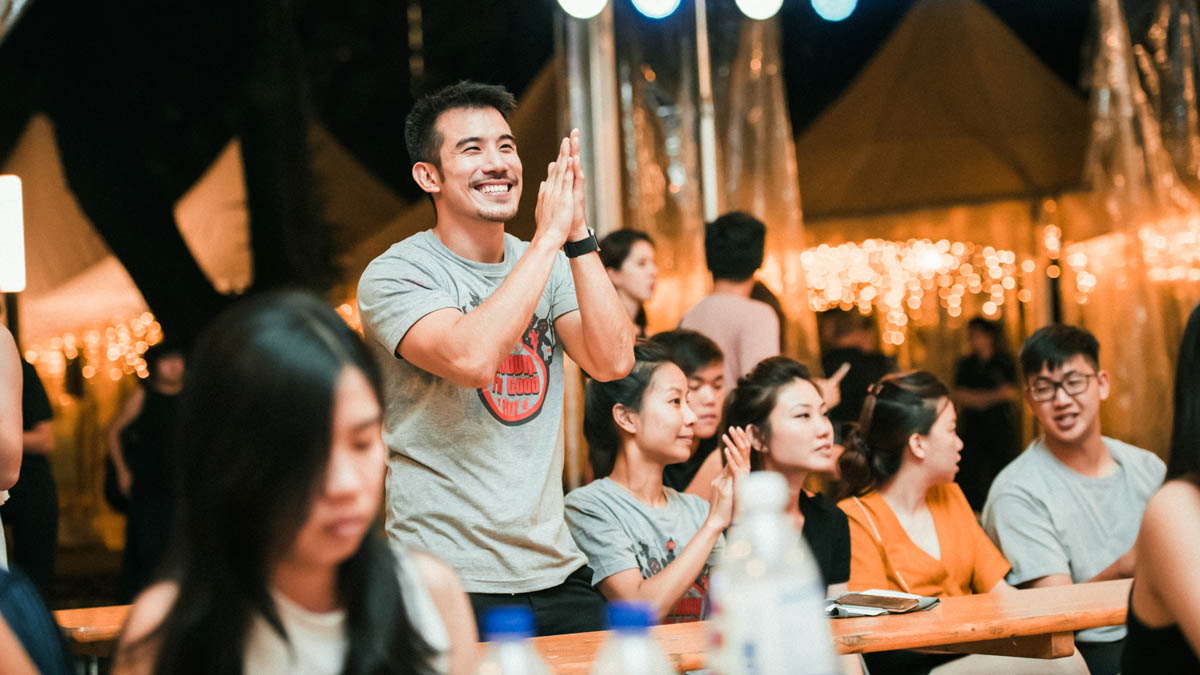 What keeps you going when the going gets tough?
My mother has always been the biggest inspiration in my life. She, the most selfless individual I've met in this lifetime, plays a huge part in who I am today. Growing up, she taught me the importance of compassion, paying it forward and giving without expecting a return. She's also my biggest supporter. Together with my wife, they help me to push through those difficult times. Also, I'm very lucky to have a supportive team of volunteers, especially the core team, who's been with me since the first MFAC started four years ago.
Any future plans to revolutionise the "giving" landscape in Singapore?
Talks are underway to bring the MFAC franchise to the region. Our plan is to make MFAC the Live Aid of Southeast Asia, where everyone comes together to give collectively and support the growth of the region. Most importantly, it will highlight how unity is and will be the backbone for social impact, which then translates to prosperity and economic stability in our region. We've already started conversations with the ministries in Thailand, and we are hopeful to make Bangkok our first stop next year!
Got a story idea for us? Email us at [email protected]