Safety And A Spirit Of Unity Unify Those In 9 Aug Parade
It's been a long fight against COVID-19, but thanks to the majority's efforts, we have been able to live with the now-endemic situation.
While the 9 Aug NDP celebrations have been scaled down once again this year, the spirit of National Day remains strong – first-time NDP participants CPL Udthayanithi S/O Chidambaram and ME1 Nos Lim Yee Hiang can attest to that: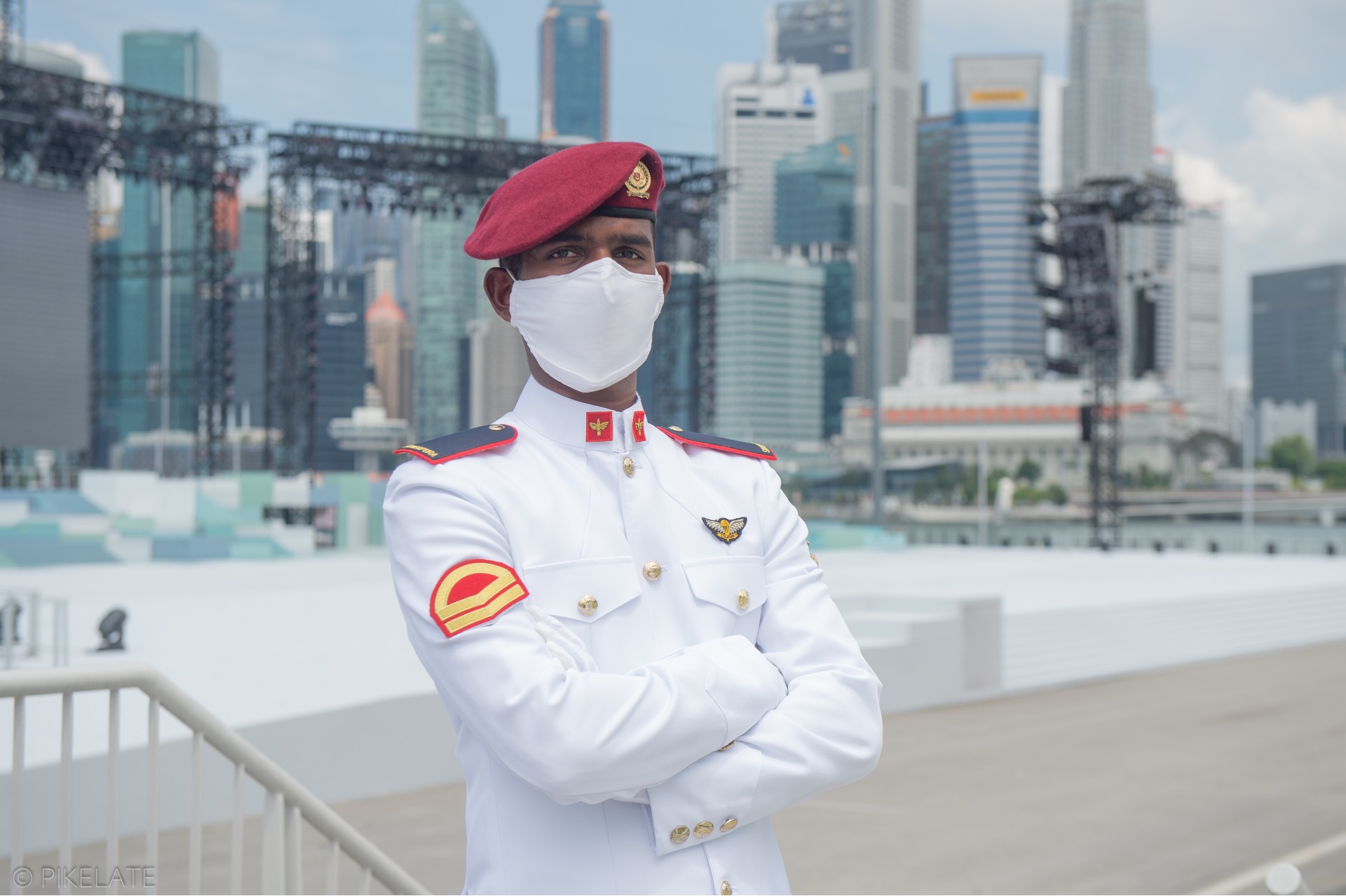 CPL Udthayanithi S/O Chidambaram
Army GOH participant, 1st CDO BN
It will be a special NDP for CPL Udthaya as he will be marching in the same contingent as his brother did in the SG50 NDP in 2015.
The 21-year-old is hard at work practising the feu de joie drill, a crowd favourite at every NDP. Everyone must be in sync and the gunfire needs to be timed right - any mistake would be obvious. No pressure, guys.
"I think all of us have managed to pull through the training, and we've done our best for the rehearsals thus far," says CPL Udthaya, who reveals that his brother helped him to get the timing right for the feu de joie.
Throughout training and rehearsals, safety has been paramount, with additional safety measures having been put in place. These include self-administered swab tests and wearing a mask throughout the entire rehearsal.
The number of NDP participants has also been reduced by 70% compared to past parades at The Float @ Marina Bay, with a 1m distance between participants in the same contingent.
This year's participants on 9 Aug will include those from four Guard of Honour contingents, the SAF Colours Party, five SAF and Home Team contingents, and a combined SAF and SPF band.

How do you define the Singapore Spirit? "The Singapore spirit is very similar to the kampung spirit – it's people coming together despite differences in race, religion, or the languages we speak. It's about the mutual love and care we have for one another despite the different backgrounds that we come from."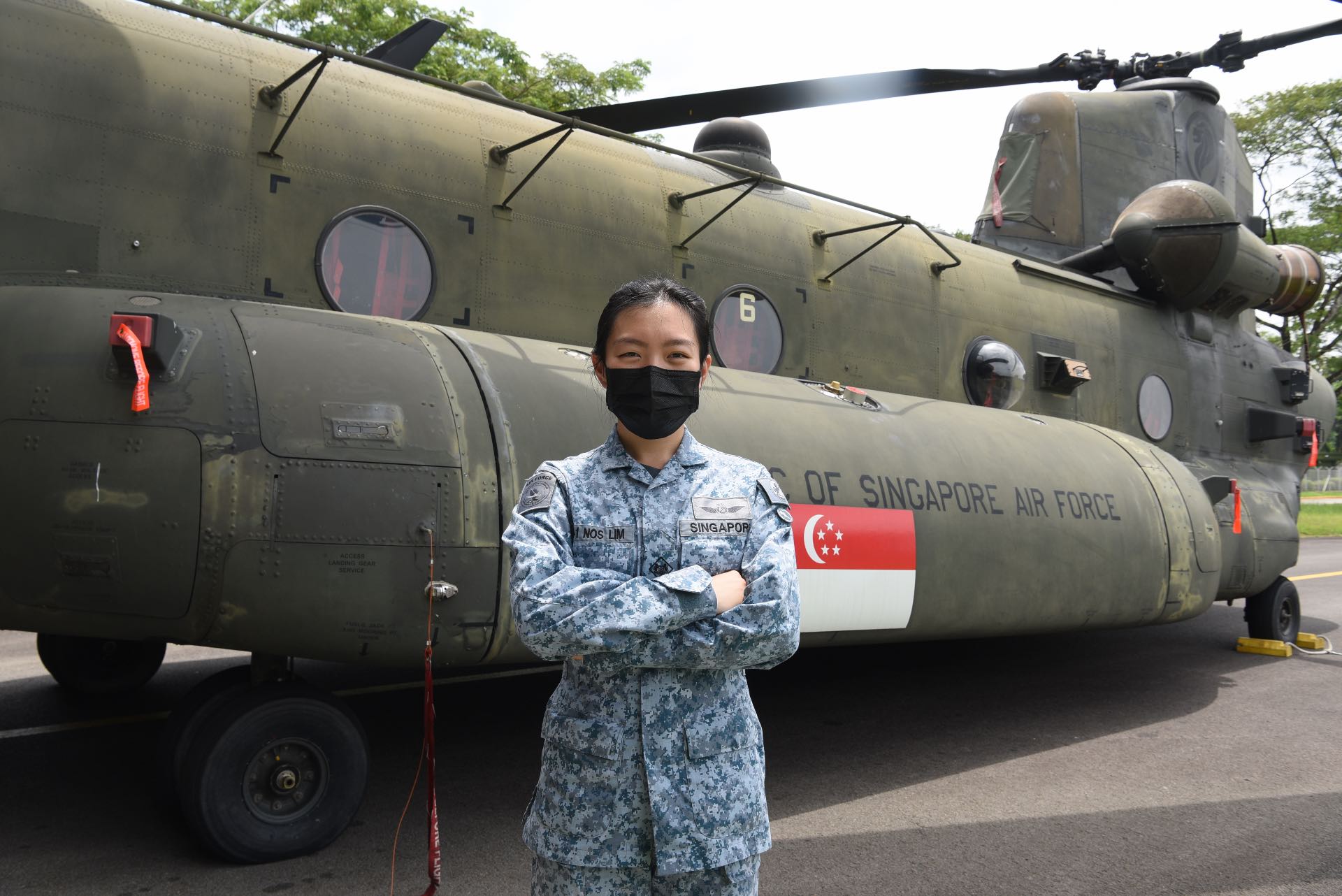 ME1 Nos Lim Yee Hiang
Flag Party participant, 127 SQN
The flag flypast seems like a very simple job - just dangle the flag from the chinook, right? Wrong. There's plenty happening behind-the-scenes, according to ME1 Nos, a trainee Flight Engineer from 127 SQN.
Did you know, for instance, that it takes hours (and hours) of rehearsals to roll and rig the flag, and that the flag alone 140 kg and 1.5 times bigger than a basketball court?
"The most challenging part for me as a female joining the NDP Flag Party is that it is physically demanding," says the 21-year-old.
Pre-COVID, it took 25 people to roll the flag, but because of safe-distancing measures, only 10 personnel are allowed to do so at any one time - with their masks on, of course.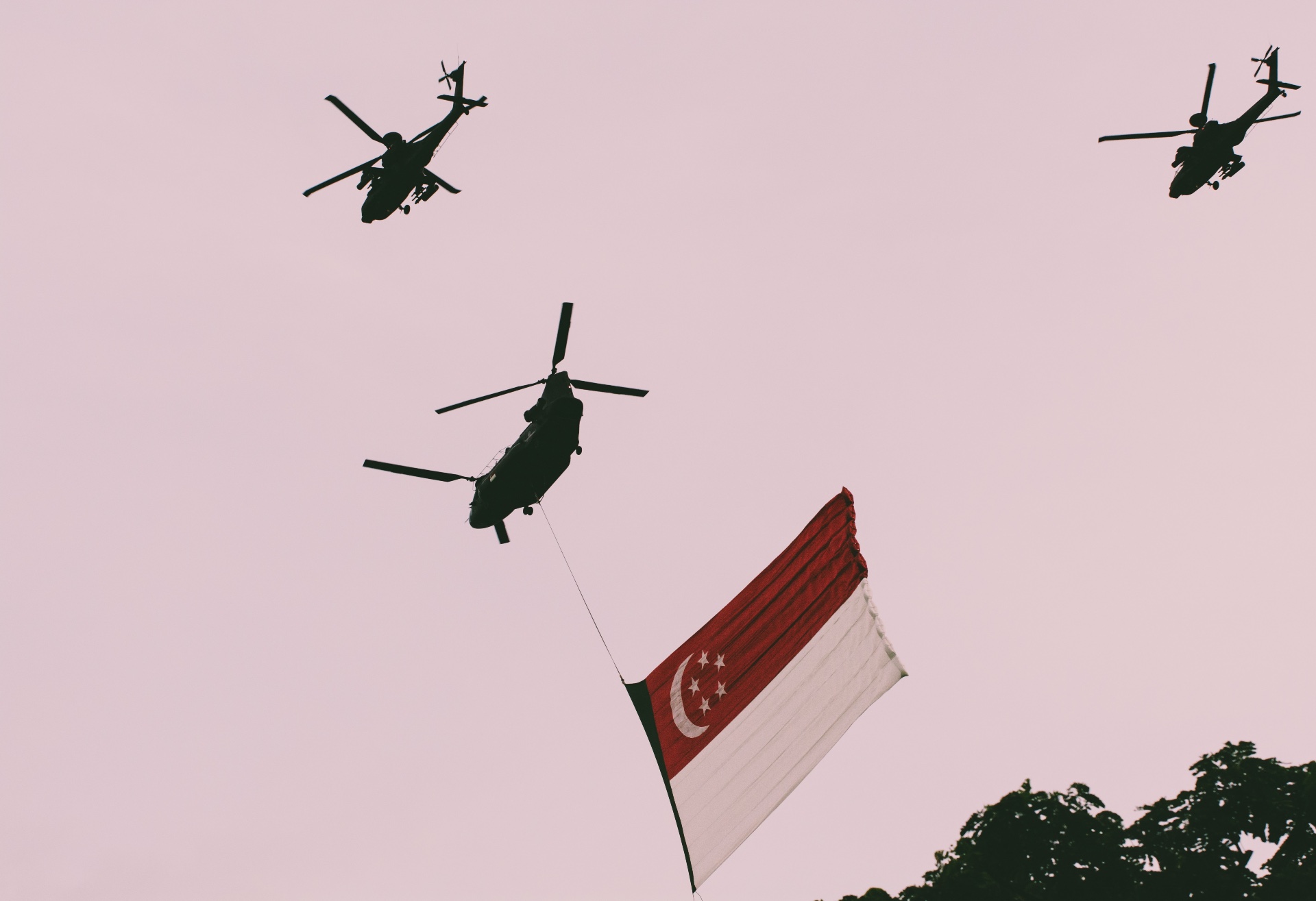 Growing up, ME1 Nos always looked forward to NDP celebrations. "I am very proud to be a small piece of the puzzle and do my part to commemorate the nation's independence," she says.
"It's extra significant this year as two of our flags are heading to the heartlands so that the flypast can reach more people at home," she says.
The iconic flag flypast, which will occur between 9.50am and 10.35am, will take two routes: the Eastern one covers East Coast, Changi, Pasir Ris, Bedok, Punggol, and Khatib, while the Western route heads over West Coast, Jurong, Bukit Panjang, Bukit Timah, and Choa Chu Kang.
How do you define the Singapore Spirit? "Unity and patriotism. Unity because we are united as one Singapore regardless of race, religion, and language. Patriotism because we are proud of being Singaporean – despite COVID-19, as long as we are united as one nation, we will be able to go through tough times together."

For the latest updates on Wonderwall.sg, be sure to follow us on Facebook, Instagram and Telegram. If you have a story idea for us, email us at [email protected].