After Two Years, Chinatown's Mid-Autumn Festival Is BACK With Mooncake-Shaped Lanterns, A Food Fair, And More!
You'll be over the moon when you see a towering 10-metre diorama of candy-coloured snow skin mooncakes and playful jade rabbits (pictured above), at Eu Tong Sen Street. After two years of virtual celebrations, the highly-awaited Chinatown Mid-Autumn Festival 2022 is finally back with a bang, and you can expect a lot of firsts at the festival - think: iconic lanterns that feature mooncakes inspired by the five local dialect groups, and a first-ever food fair.
This year's festival also encourages harmony and reunion among family members, old and young. And it hopes to promote Chinese culture among Singaporeans from all walks of life, especially youths, highlighting the spirit of a multi-racial and multi-cultural Singapore in which festivals are celebrated across cultures.
And for Singaporeans, there's no better way to do all that than through food and #IGworthy spots lah - the inaugural food fair will feature 16 stalls lining Smith Street, offering an array of traditional street-style delights. Oh, and of course the colourful street lanterns and lantern sculptures lining the streets of Chinatown.
The festival will run till 25 September and admission is free. The lanterns will be lit from 7pm to 12am daily.
---
FIRST-EVER FOOD FAIR
Located at: Smith Street

Lai lai lai - who's hungry for some street food! A total of 16 stalls will offer scrumptious fare - you can look forward to sweet potato balls and tutu kueh - and street-style dining along Smith Street till 10 September 2022. The food fair will run from 12 noon to 10pm daily.
---
STREET LIGHT-UP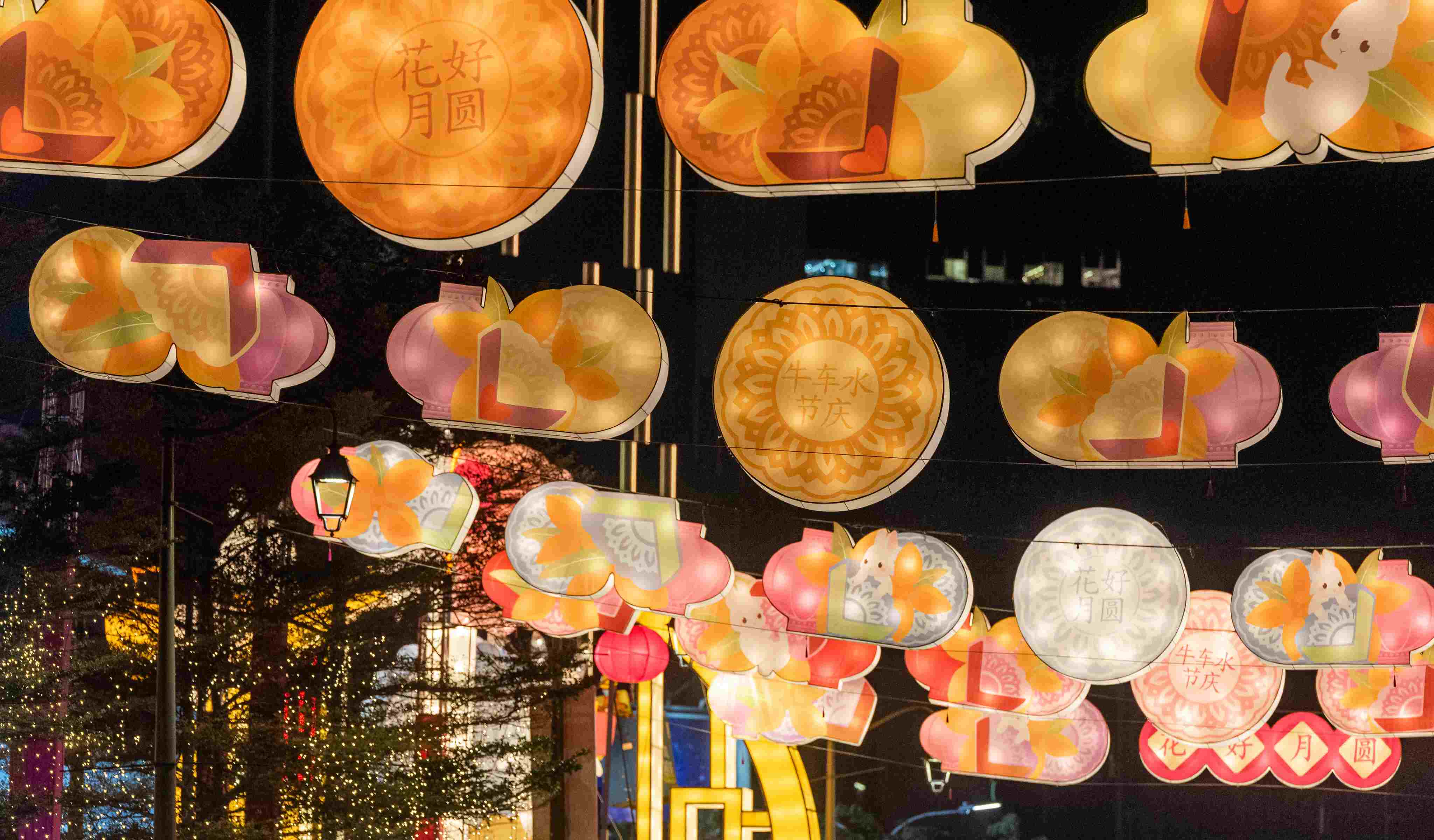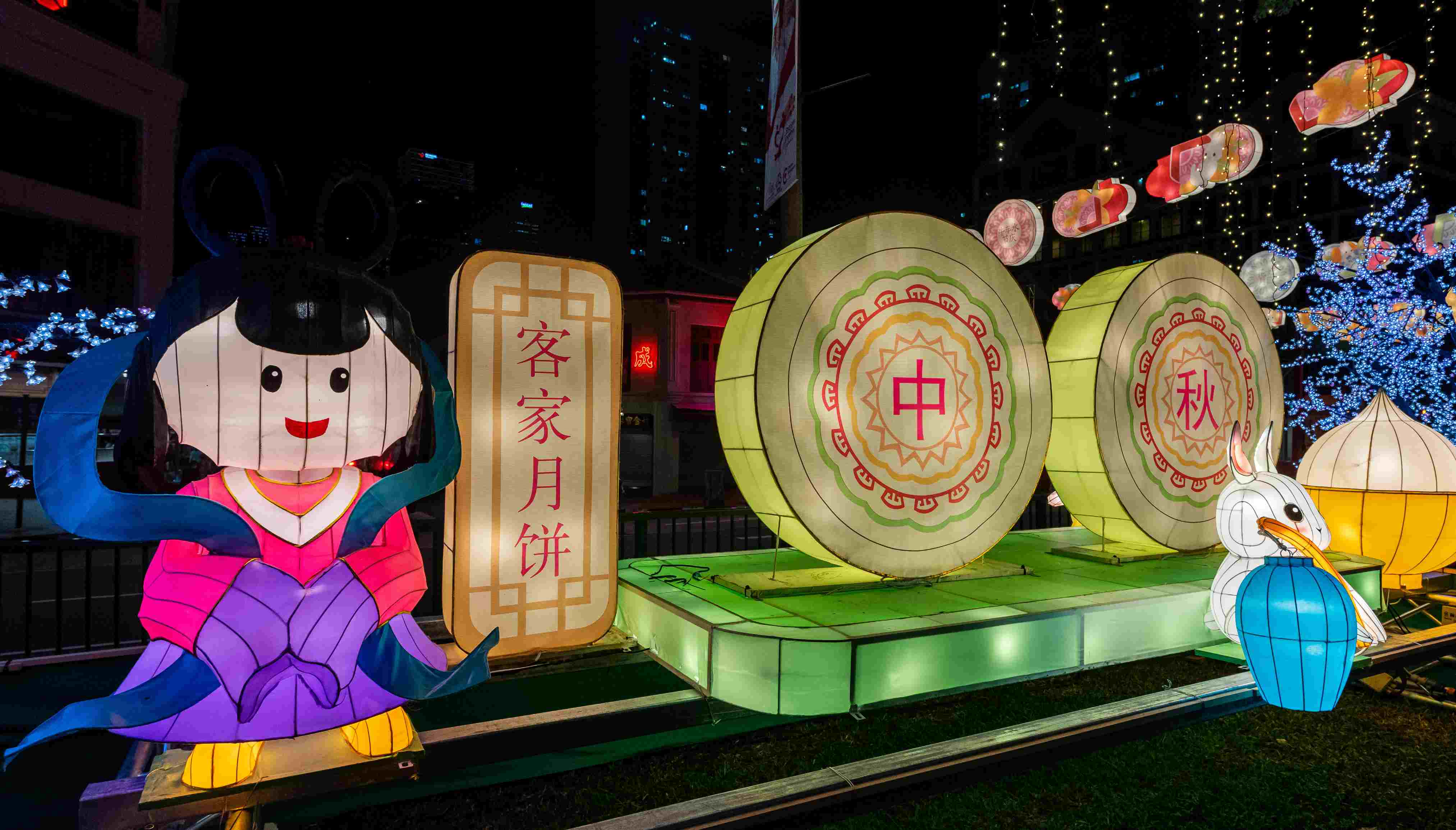 Located at: Along New Bridge Road, South Bridge Road, Eu Tong Sen Street, and Upper Cross Street
You can watch the streets of Chinatown come to life each night with a spectacular street display of lighted sculptures and colourful street lanterns expressing the auspicious theme, "Blossoming Flowers under the Full Moon (花好月圆庆中秋)".
The light-up spans across New Bridge Road, South Bridge Road, Eu Tong Sen Street, and will extend to Upper Cross Street - a new addition this year. Each street will also be lined with dozens of iconic lanterns featuring designs that combine mooncakes with jade rabbits of popular folklore.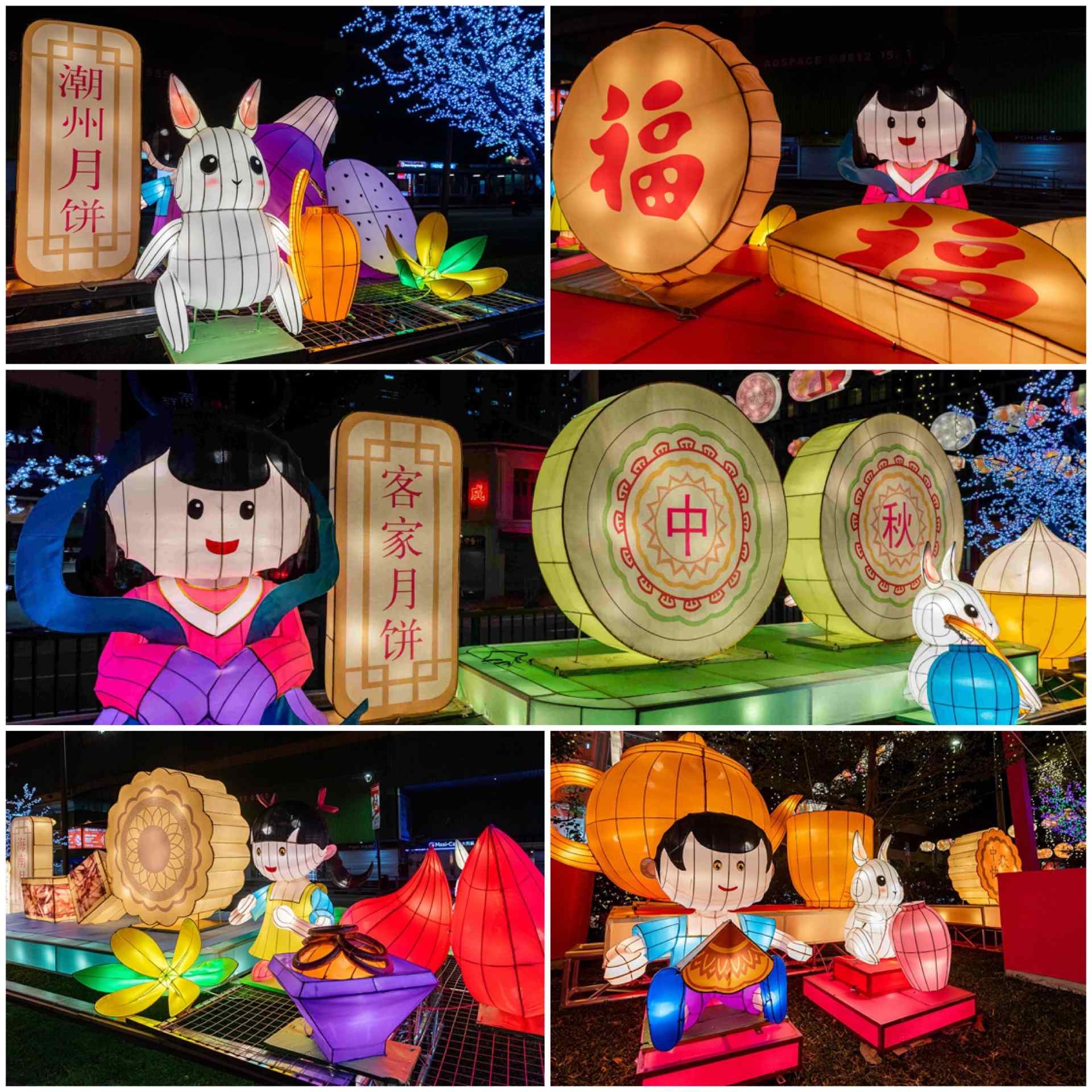 Most importantly, keep your eyes peeled for larger-than-life lantern sculptures showcasing, for the first time, the characteristics of mooncakes from Singapore's main Chinese dialect groups: Cantonese, Hainanese, Hakka, Hokkien and Teochew.
The sculptures can be found adorning each street with the towering 10-metre centrepiece at Eu Tong Sen Street. And they are designed to pay homage to the traditions preserved by the forefathers of Singapore's Chinese community.
The light-up also celebrates the unique cultural heritage of each Chinese dialect group and the Mid-Autumn Festival as a shared custom among them.
---
There'll be the usual slew of other activities like the Trade Fair, Stage Shows, and a Lantern Painting Competition.
And in line with plans for Singapore to become a sustainable urban destination, members of the public will be offered the chance to bring home and recycle the street lanterns as part of the festival's 'Adopt a Lantern' campaign.
---
More Mid-Autumn Festival goodies
If you're in the 'hood, do check out the Mid-Autumn Festival at Gardens By The Bay as well. Read our article on it here.
---
If you're not a mooncake lover but still want to eat "mooncakes", then our listicle on all the best offerings will satisfy your cravings!
For the latest updates on Wonderwall.sg, be sure to follow us on TikTok, Telegram, Instagram, and Facebook. If you have a story idea for us, email us at [email protected].