Gazetted Car-Lite Areas In Singapore: Jurong Lake District
Jurong Lake District is set to be the car-lite crown jewel of Jurong East's transformation. By 2028, the area surrounding Jurong East MRT station will see the addition of more offices, community facilities, an improved Jurong Lake Gardens, a new Jurong Region Line station, and an integrated transport hub.
According to the Jurong Lake District website, the vision is to create neighbourhoods where amenities, lush green spaces, and public transport nodes will be just a short 10-minute stroll away, with more than 80% of all trips expected to be made using public transport.
We explored Jurong East on foot to see how it fares as a car-lite area today.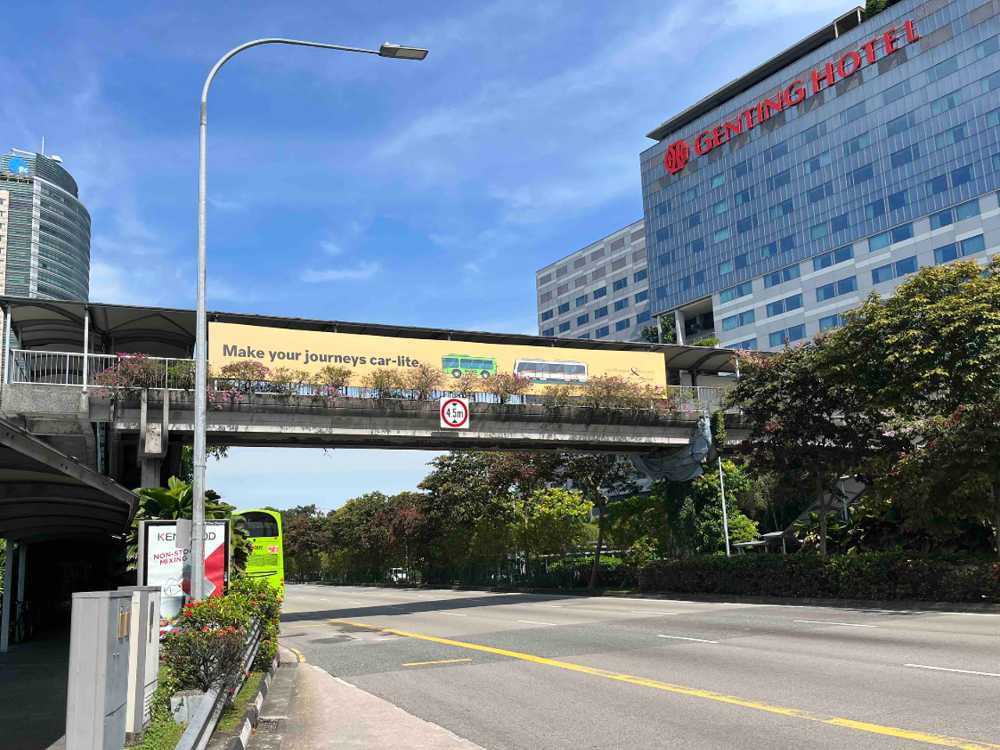 IMAGE: NICHOLAS YONG
Where is Jurong Lake District?
Jurong Lake District is located in Jurong East, which traces its roots back to the 1970s, when several residential estates like Boon Lay, Taman Jurong, Bukit Batok, Bukit Gombak, Hong Kah, Teban Gardens, and Yuhua were developed to accommodate the resettlement of Hong Kah (now known as Tengah) and its neighbouring villages.
Interestingly, the name "Jurong" is believed by some to have originated from the Malay word for shark, "jerung". The area also held historical significance to the local Chinese community, who referred to it as "Peng Kang" due to the presence of a gambier plantation that once thrived there.
Did you know: a new Science Centre will be coming to Jurong Lake District in 2027, coinciding with the 50th anniversary of the original building.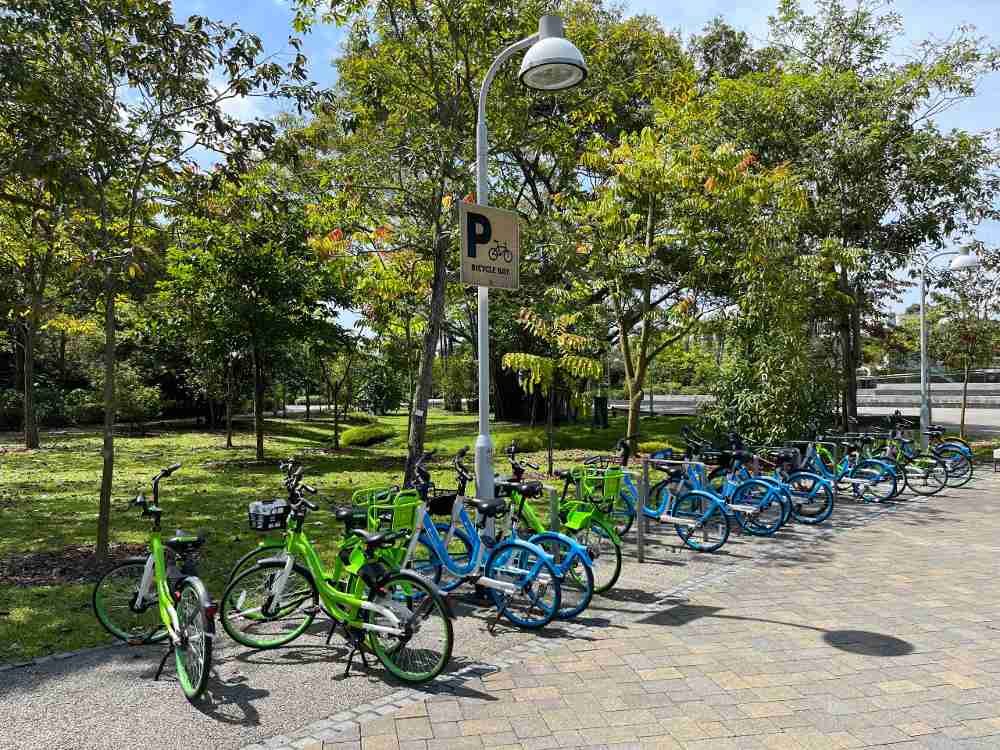 IMAGE: NICHOLAS YONG
How to get to Jurong Lake District?
The heartbeat of this area can be reached via Jurong East MRT station, but if you want to go to Jurong Lake Gardens instead, you should alight at Lakeside or the Chinese Gardens MRT station, depending on which area of the park you wish to explore. There are numerous bus services available in the area too.
As a car-lite area, there are wide designated pathways for cycling and walking. Additionally, you can find many bike sharing lots conveniently located near bus stops.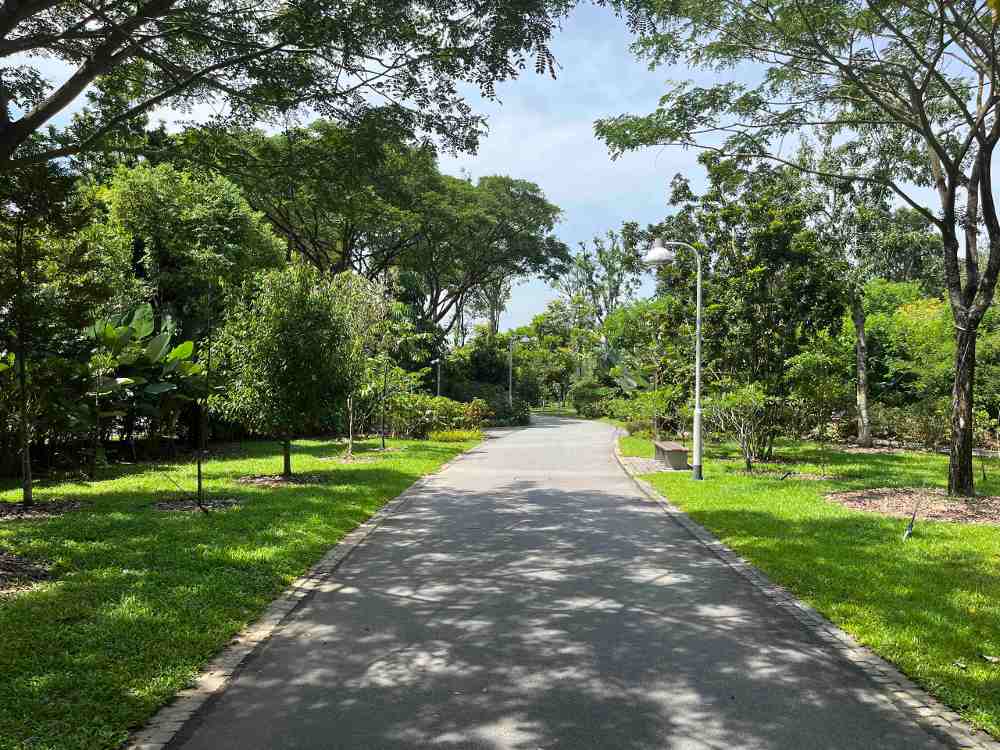 IMAGE: NICHOLAS YONG
What to see?
We set off on our journey in the west from Lakeside MRT, and just a short 5-minute walk later, we found ourselves in the enchanting Jurong Lake Gardens, a whopping 90-hectare green oasis. Most of the park is in the process of getting a makeover (like the Chinese and Japanese Gardens), but there is still lush greenery aplenty and stunning lakeside views to take in.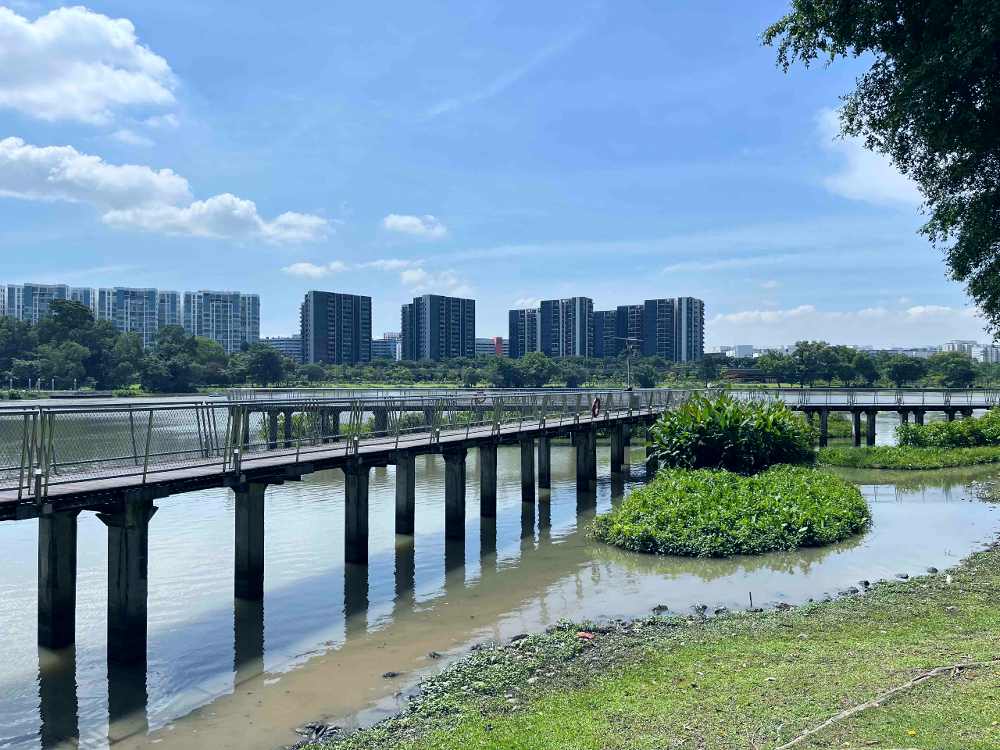 IMAGE: NICHOLAS YONG
A tip for couples: the boardwalk at Jurong Lake is the ultimate spot for a romantic stroll with bae. Imagine walking hand in hand, soaking up the panoramic scenes of vibrant greenery and wildlife. It's like a scene straight out of a fairy tale, especially in the evening.
And if you're a paw-rent, the Dog Run at Jurong Lake Gardens is a sprawling space where your furkids can be let loose and run wild. There are washing areas and trash bins, so you can easily keep things clean and tidy after your dog's adventures.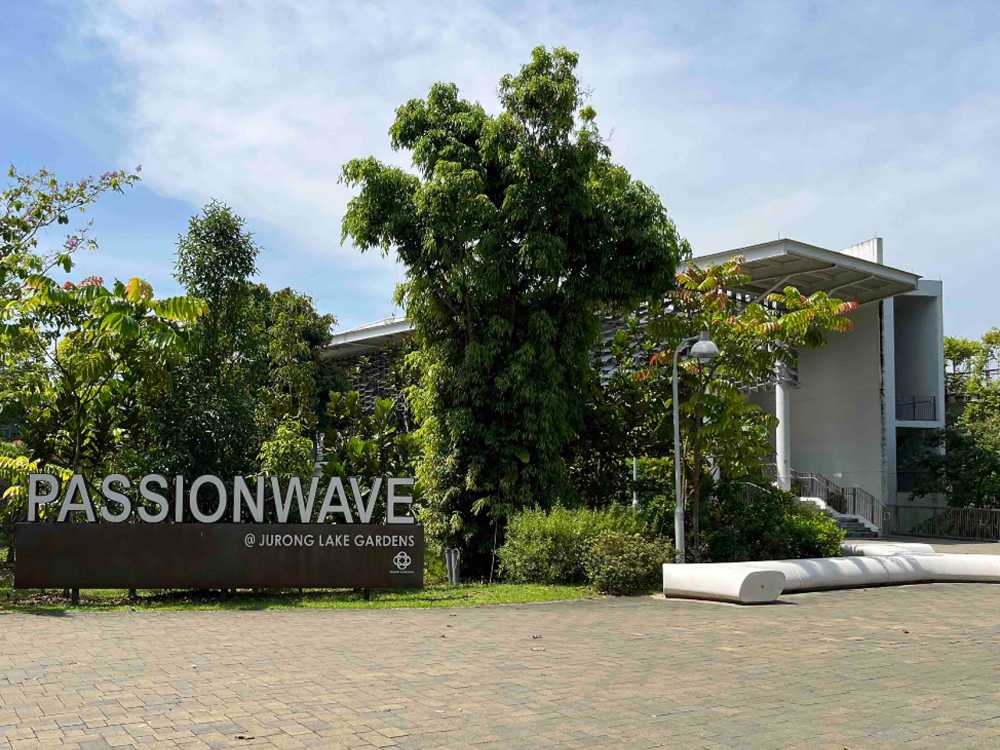 IMAGE: NICHOLAS YONG
For the water enthusiasts, Passion Wave @ Jurong Lake Gardens is a must-visit. It offers a variety of thrilling water sports activities like canoeing and kayaking. It's a perfect weekend family activity idea.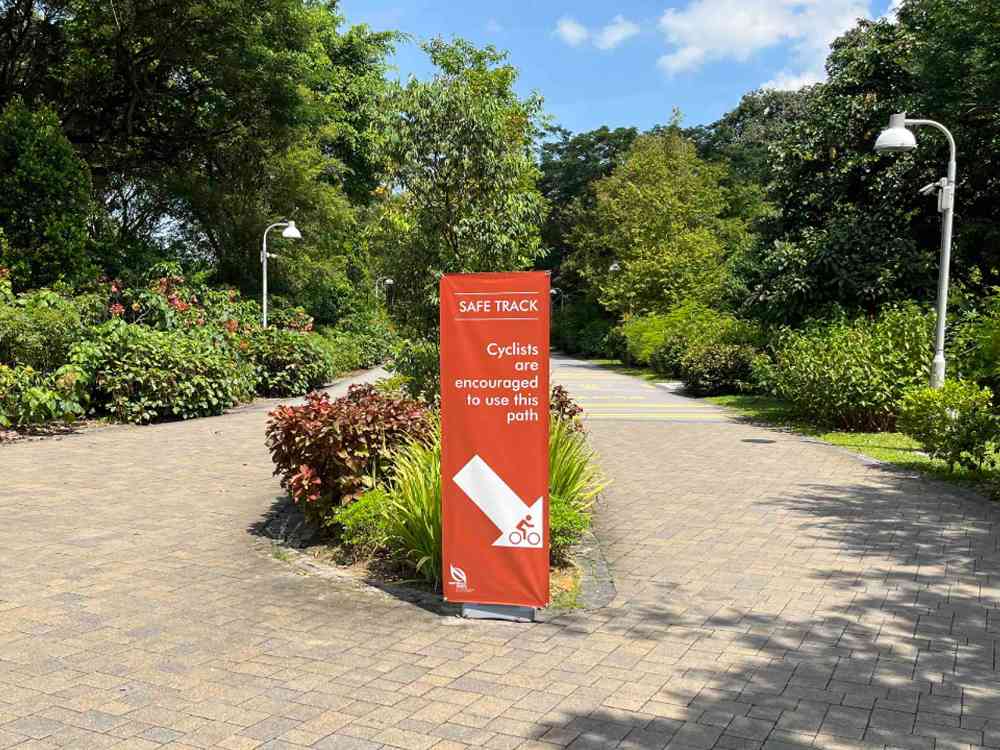 IMAGE: NICHOLAS YONG
There is ample walking and cycling space throughout the park and along the surrounding sidewalks that line the main road - more than enough room for everyone.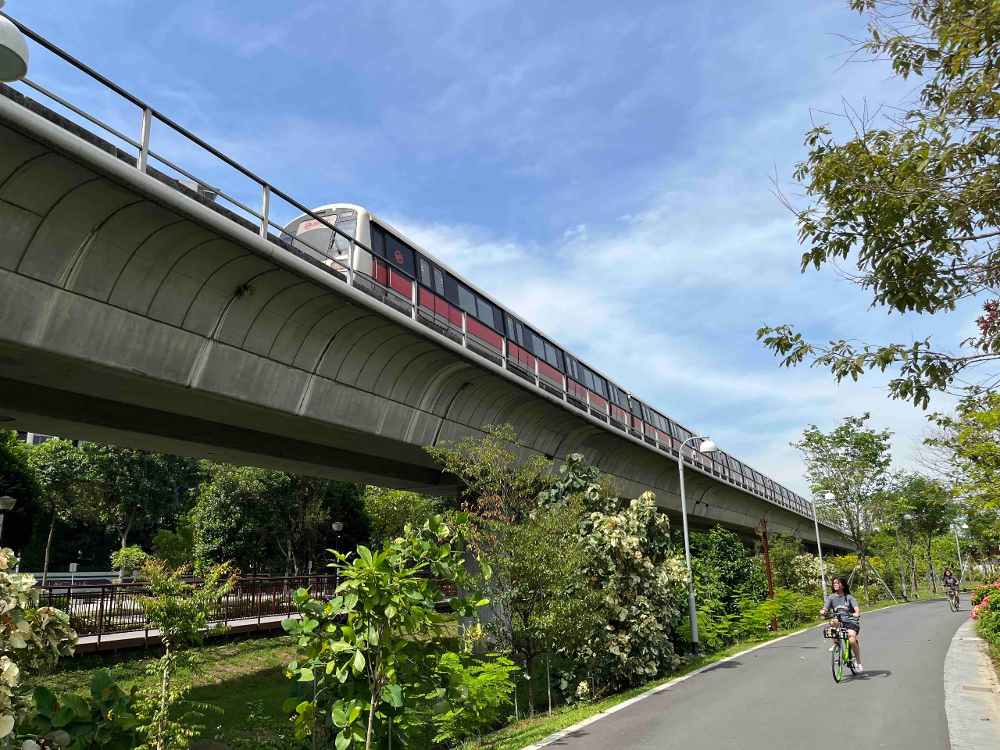 IMAGE: NICHOLAS YONG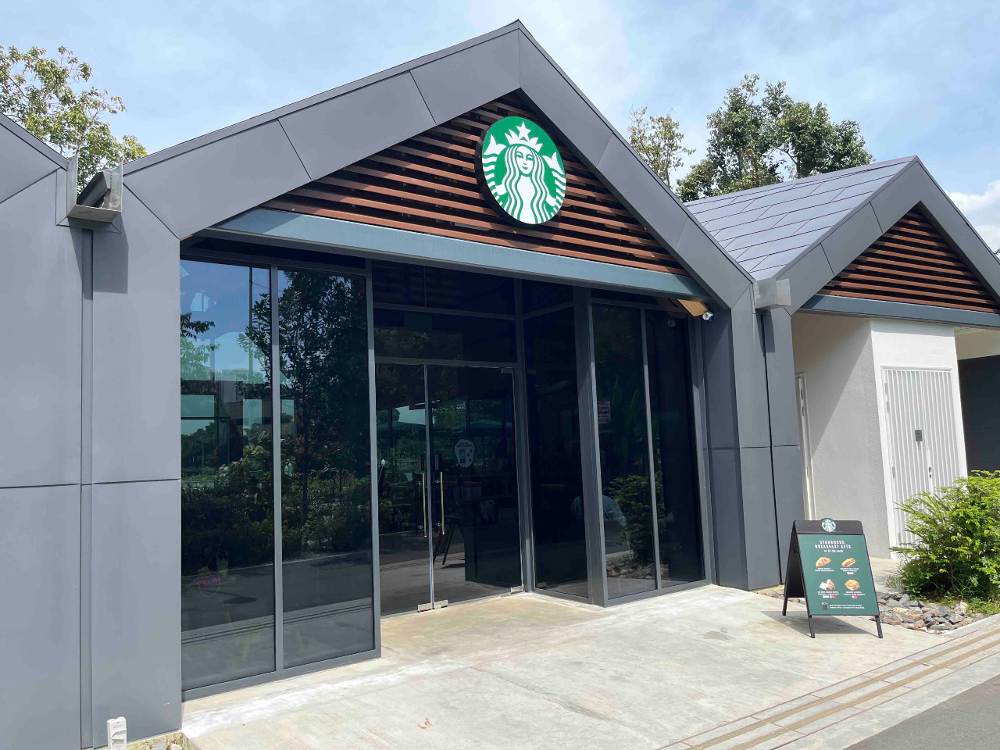 IMAGE: NICHOLAS YONG
As we continued our walk towards the Chinese Gardens MRT station, we found a Starbucks nestled amid the serene surroundings. What's not to love about sipping on a frothy frappe or a velvety latte while gazing out at the unobstructed view of Jurong Lake and the floating wetlands - Part 2 of your date with bae?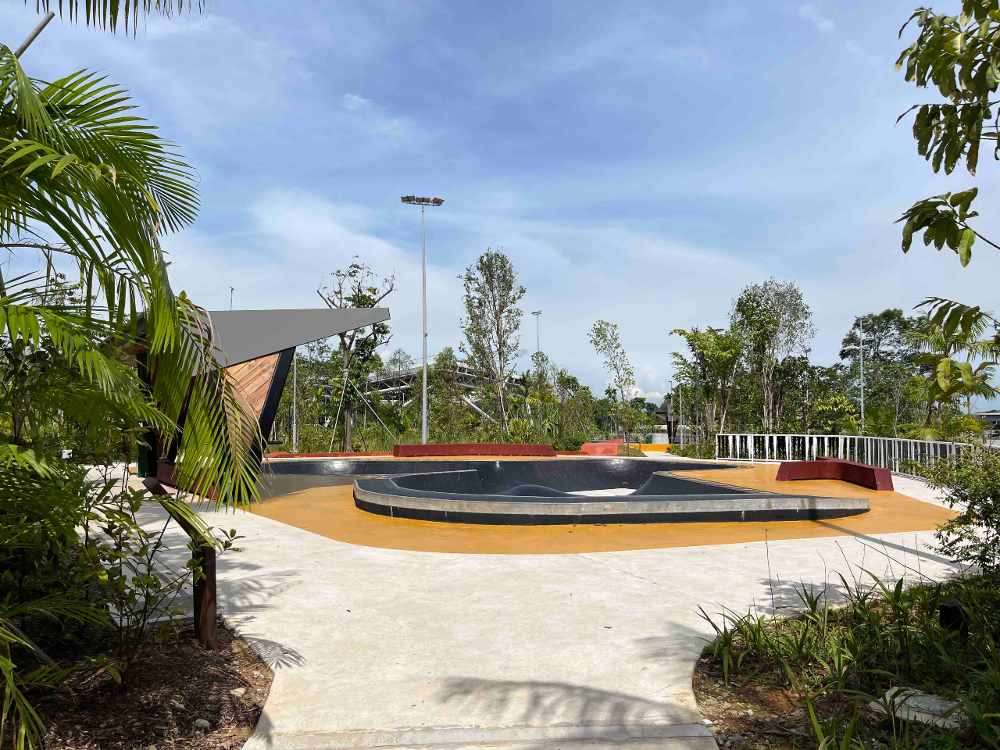 IMAGE: NICHOLAS YONG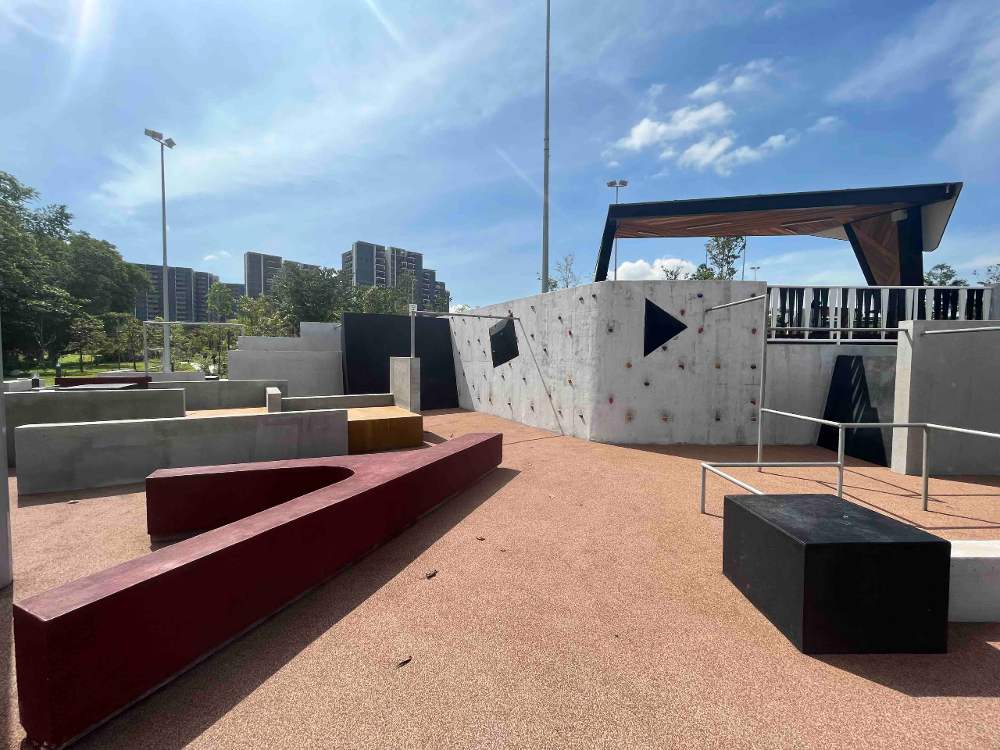 IMAGE: NICHOLAS YONG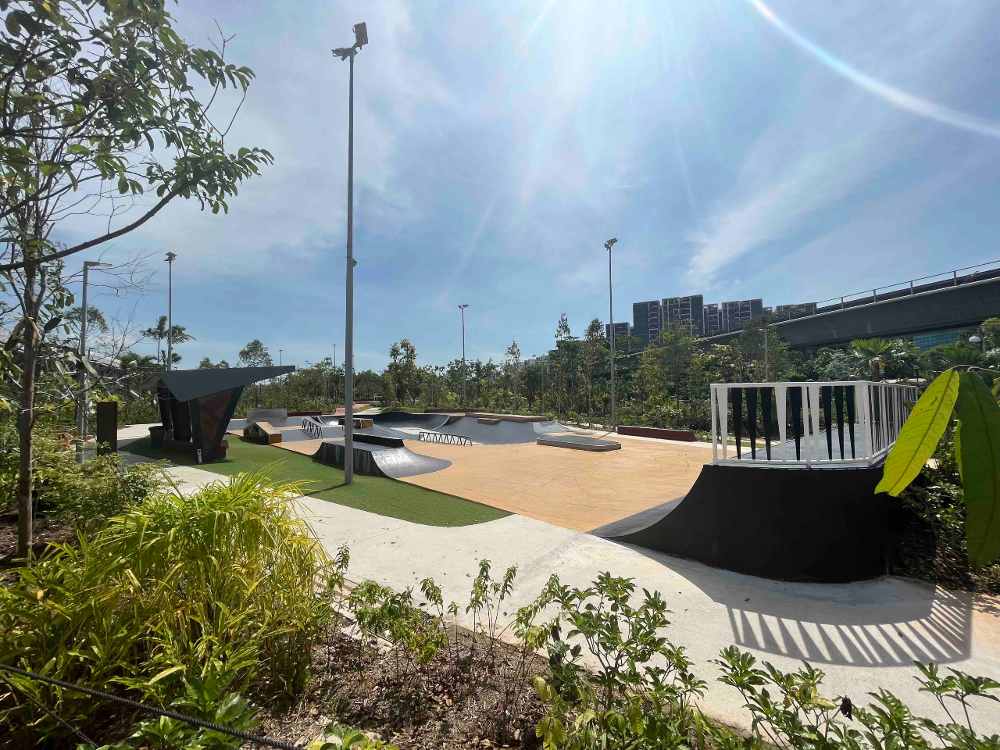 IMAGE: NICHOLAS YONG
At the northern section of the park is the country's largest outdoor skate park. This massive 17,000m2 space boasts five skate pods catering to skaters of all levels. These skate pods are sheltered too. There's also a bouldering wall and a parkour park for the adrenaline junkies. Heads up - Mondays are for maintenance, so plan your trip here accordingly.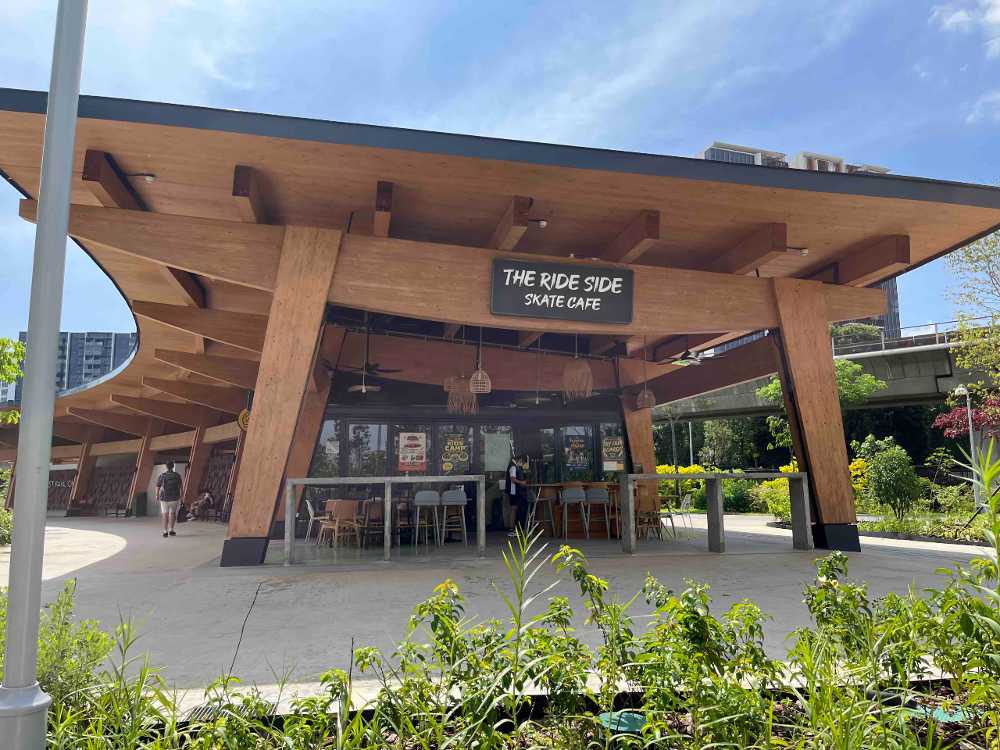 IMAGE: NICHOLAS YONG
Right next to the skate park is The Ride Side Skate Café, a funky space that combines fantastic food and beverages with a skate shop. Skateboarding lessons are offered here, too.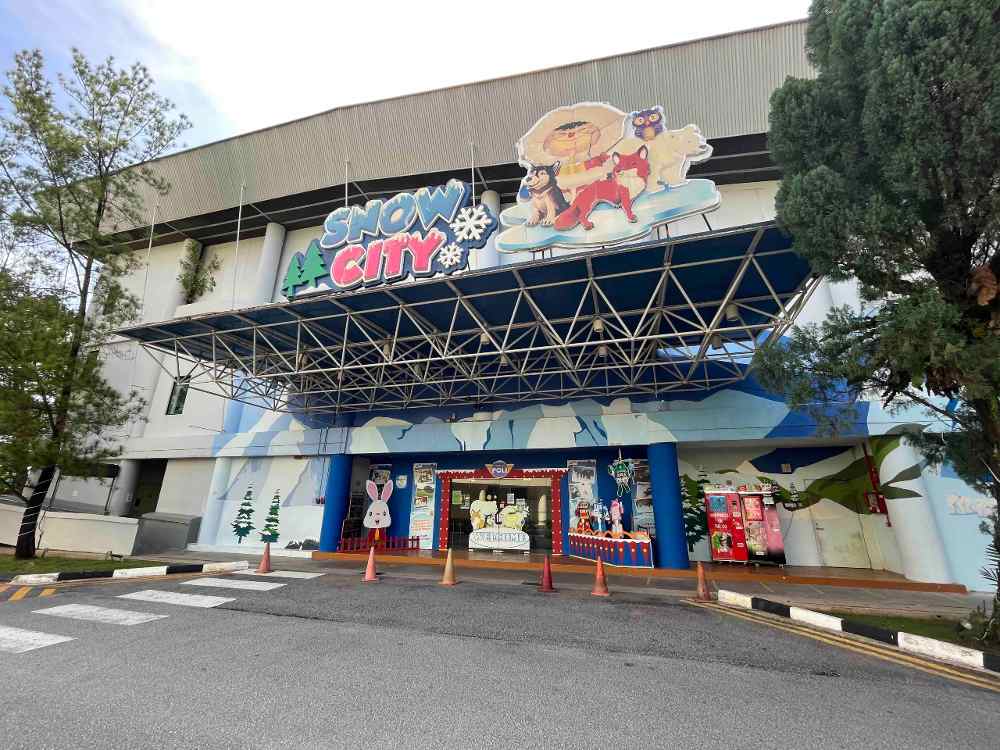 IMAGE: NICHOLAS YONG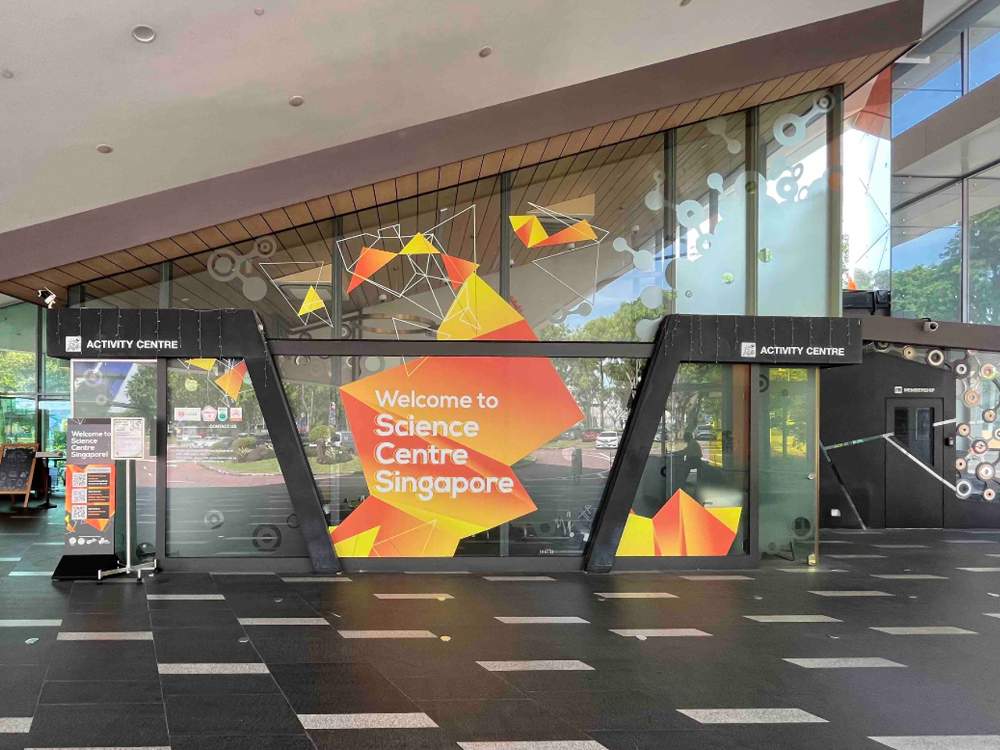 IMAGE: NICHOLAS YONG

We decided to skip the Chinese Gardens MRT station and continued along the pedestrian path, which led us straight to Snow City and the Science Centre. Remember visiting the Science Centre as a kid? It's still a blast, even for grown-ups. Check out this Wonderwall.sg article for a sneak peak into this well-known local attraction.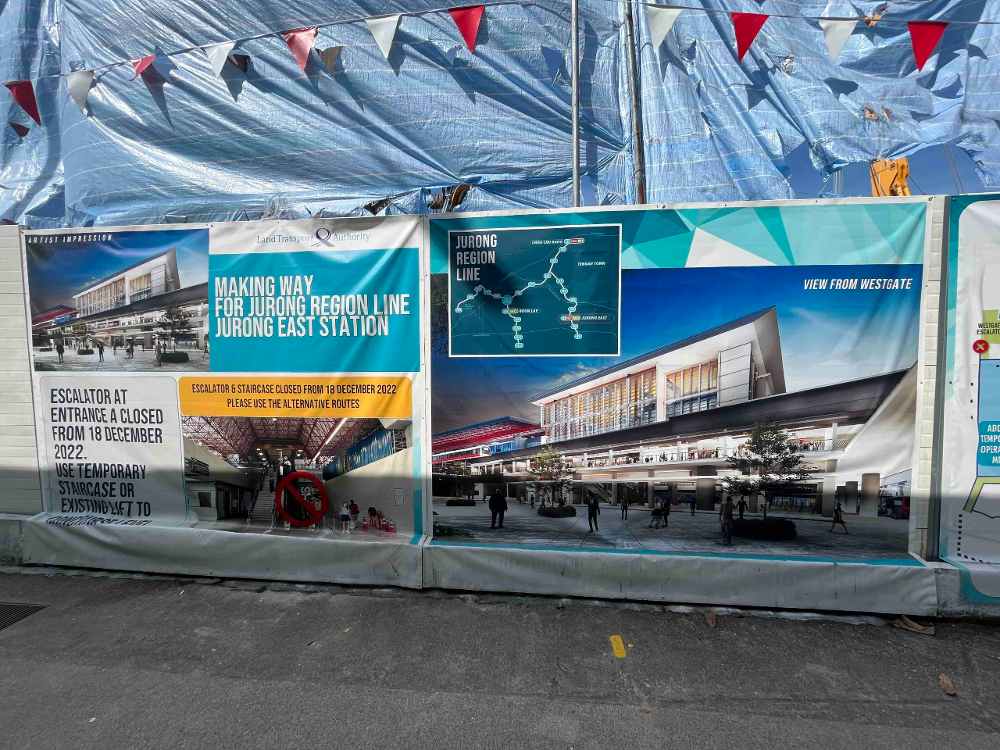 IMAGE: NICHOLAS YONG
Across the road from the Science Centre lies the beating heart of Jurong Lake District. This vibrant hub is where the future car-lite area will flourish, a CBD away from the city. Construction is already underway to build a brand-new integrated transport hub that will improve Jurong East's connectivity with the rest of the island.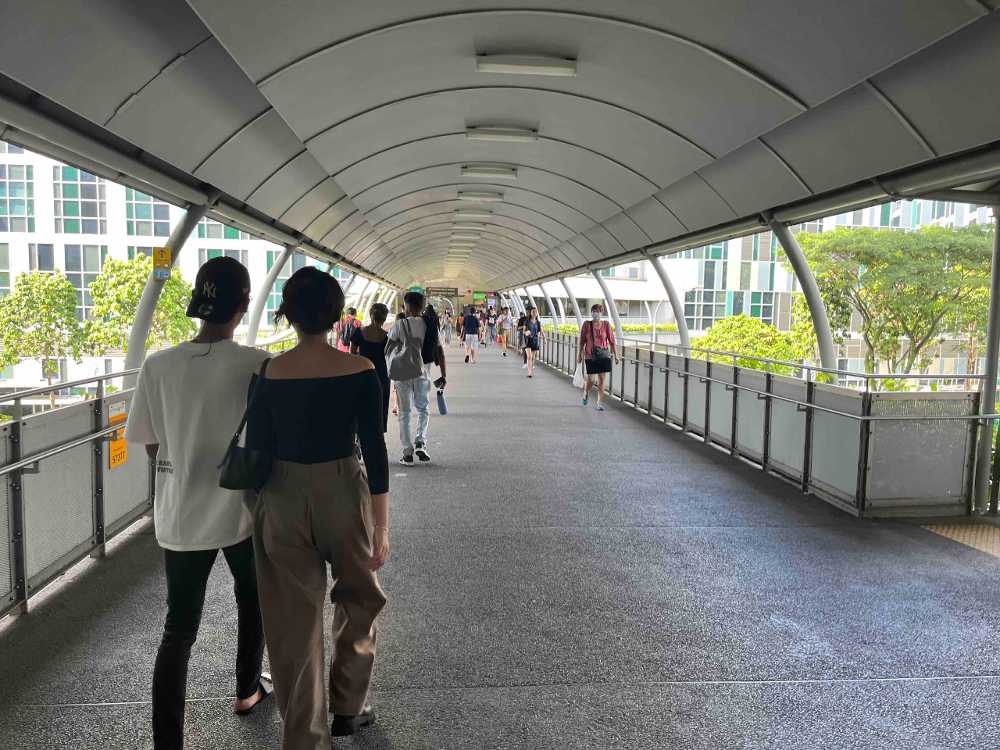 IMAGE: NICHOLAS YONG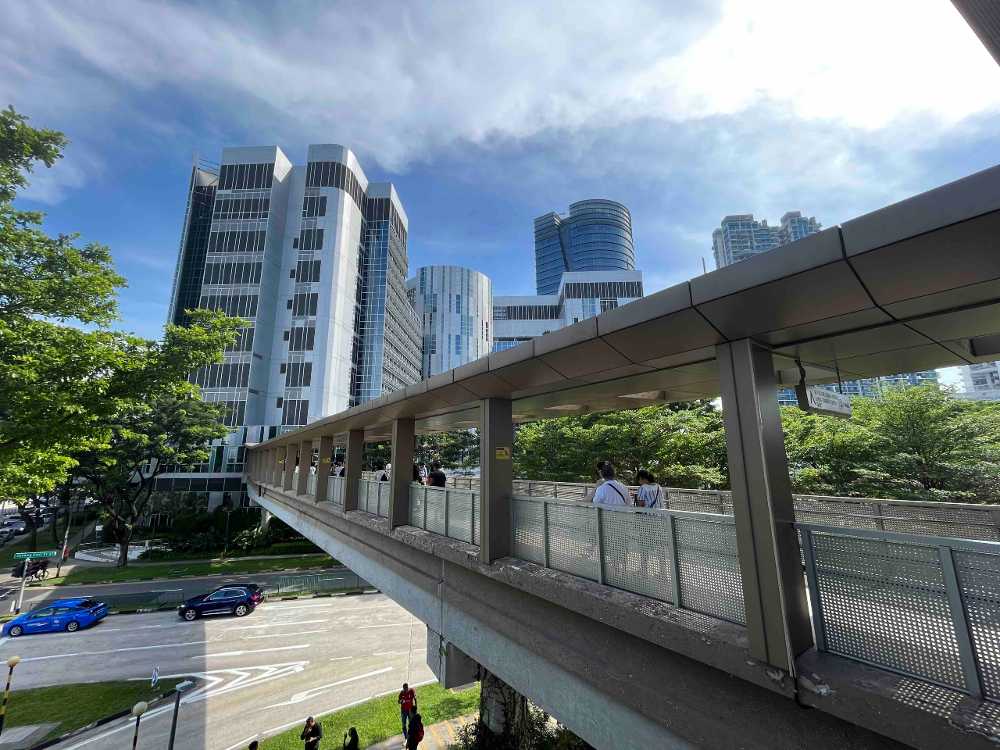 IMAGE: NICHOLAS YONG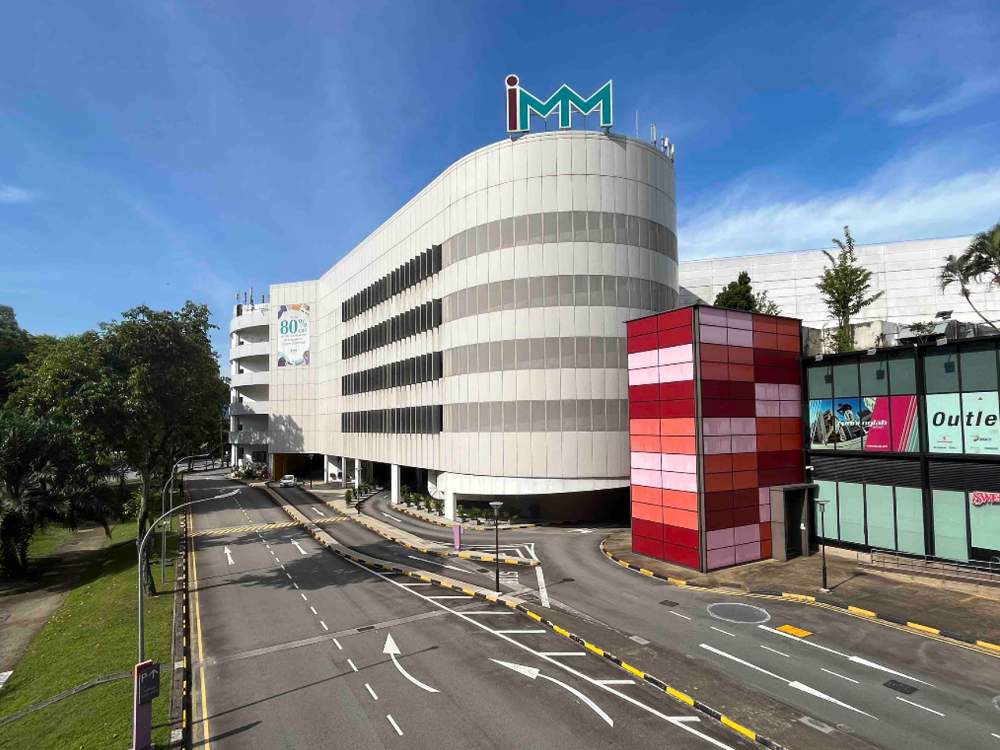 IMAGE: NICHOLAS YONG
As a car-lite area, this part of Jurong Lake District is a paradise for pedestrians. They've got a sheltered, elevated "J-Walk" path that conveniently links the shopping malls, Jurong East MRT station, Ng Teng Fong General Hospital, and the Perennial Business City building.
You can easily walk from Jurong East MRT all the way to IMM for some epic discount shopping, then swing by JEM to indulge in a little retail therapy at Don Don Donki and IKEA.
Verdict: Jurong Lake District shines as a true car-lite haven, with its "J-Walk" path seamlessly connecting key destinations, future integrated transport hub, and a massive vast green expanse that provides residents and visitors a refreshing respite from city life.
Singapore car-lite areas
HDB and LTA have designated several areas in Singapore as "car-lite" zones, which are designed to be more pedestrian- and bicycle-friendly, and have fewer cars on the road.
This is part of the Government's efforts to reduce our carbon footprint and promote a more sustainable transportation system. For example, these "car-lite" areas will have fewer parking lots, freeing up space for more public facilities and greenery. Parking will be prioritised for residents instead.
Btw, "car-lite" does not mean "car-free" - the idea is to transform the infrastructure to become people-first rather than be car- and road-centric.
Existing places to be developed into "car-lite" areas:
One-North
Springleaf
Marina South
Jurong Lake District
Bayshore
Woodlands Central
Pearl's Hill
Tanjong Rhu
"Car-lite" areas in development:
Jurong Innovation District
Punggol Digital District
Kampong Bugis
Woodlands North
Ulu Pandan
Mount Pleasant
Tengah Keppel Club