Aww! Singapore's Bishan Otters Have Landed Their Own Google Doodle
Here are some Singapore icons who've gotten their very own Google Doodle:
And now our Bishan Otter Family has joined their ranks, just in time for Singapore's 58th birthday. Refresh Google's Search homepage, and you'll see the family of five – who were first sighted at Bishan-Ang Mo Kio Park in 2014 – posing gamely in front of Marina Bay. (Psst - a little bird tells us they'll also appear on the Google Pay app soon!)

So why the Bishan otters? Aside from the creatures' adorableness, this Doodle alludes to the fact that Singapore was the top country searching for otters in the past year.
We shouldn't be too surprised. For better or for worse, the otters have become a national icon: they've charmed bystanders; cute-ified the late, great TraceTogether app; and uh, raided koi ponds and bitten tourists. A report in 2022 estimated that there are about 170 otters in about 17 families living in Singapore, and perhaps the Bishan otters are the most famous of all of them, given their starring role in a David Attenborough documentary. (And for their years-long territorial dispute with the Marina otters.)
About this Google Doodle:

If the otters look uncannily 3D, you're not wrong: San Francisco-based French artist Helene Leroux (the same artist behind the Alan Rickman Doodle), hand-crafted today's Doodle using felt. Check out the making-of video below!
Peep this closeup of Helene Leroux's otter-ly cute creations: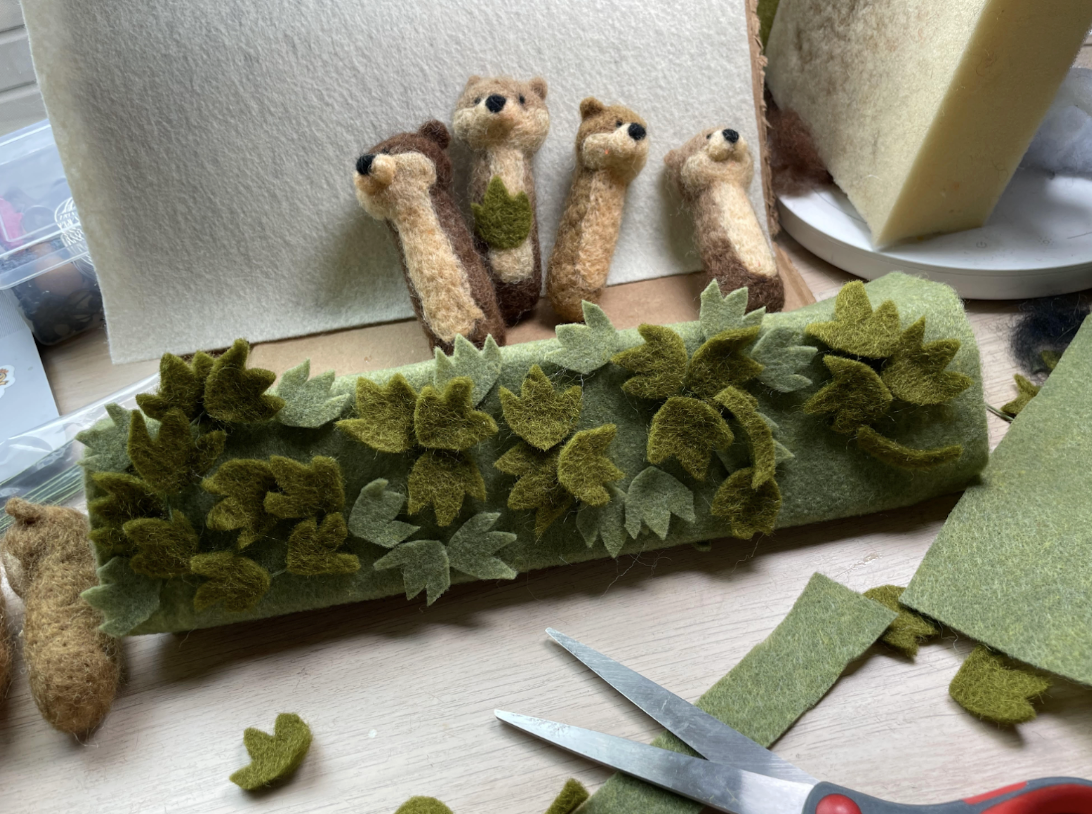 IMAGE: GOOGLE

This is just one of many National Day-themed Google Doodles
National Day-inspired Google Doodles have depicted everything from our flag, to our Marina Bay fireworks display, to our hawker food. Here are some of our favourites:


IMAGE: GOOGLE

2013
As if Singapore's Peranakan shophouses weren't delightful enough, this Doodle makes them look like they came straight out of a classic children's novel.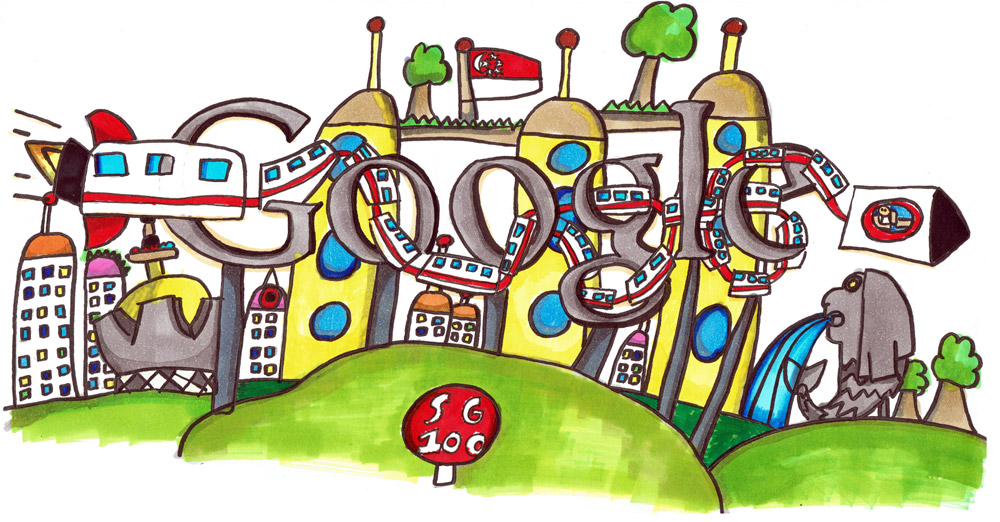 IMAGE: GOOGLE
2015
An 8-year-old student from Beacon Primary School created this Doodle as part of a Google competition where kids were invited to envision what Singapore would look like in the next 50 years. Check it out: solar-powered rocket trains!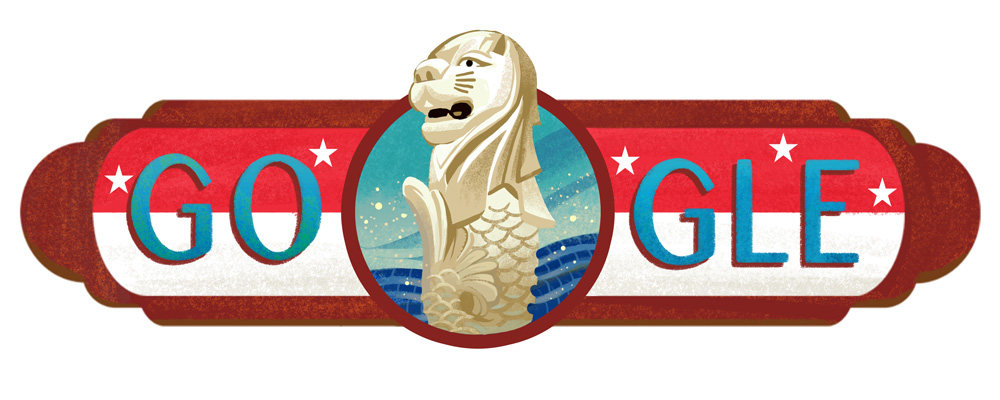 IMAGE: GOOGLE
2016
Our beloved mascot looked as regal as ever on our 51st birthday. We'd love to see him reappear as an animated Google Doodle one day.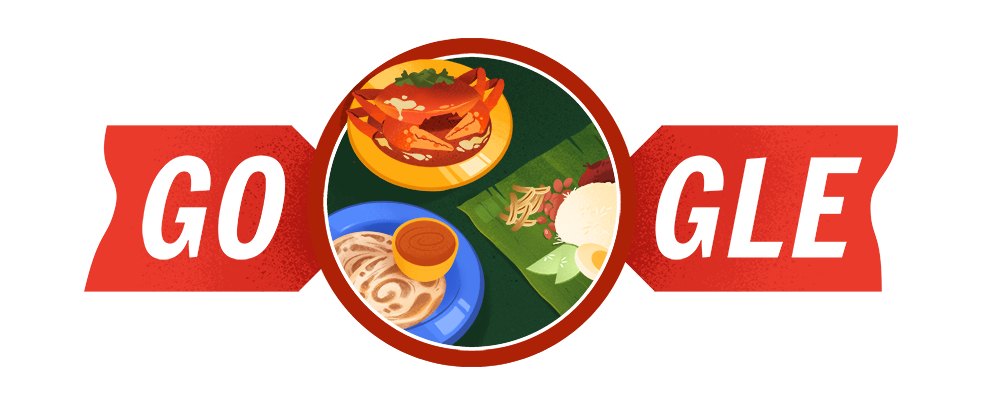 IMAGE: GOOGLE
2021
2021's Doodle celebrated our national pastime - eating - with a fun illustration of three classic hawker eats: chili crab, roti prata, and nasi lemak.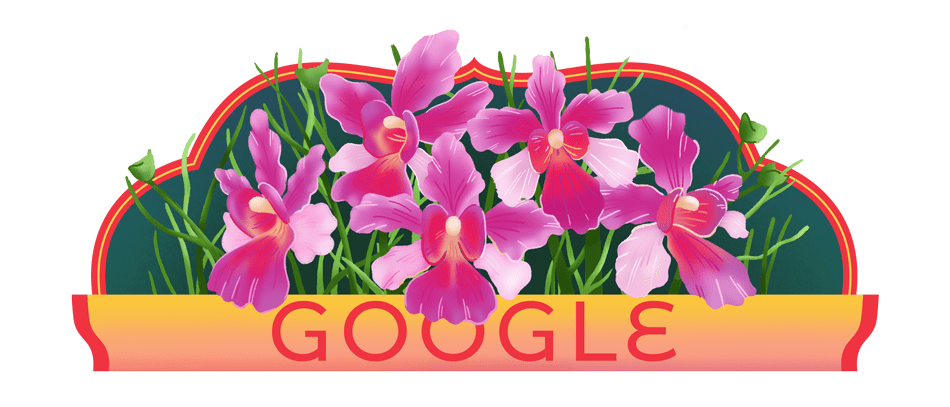 IMAGE: GOOGLE
2022
Our national flower, the Vanda Miss Joaquim, got her moment to shine in 2022. Fun fact: this variety in particular, called "Agnes", was chosen for its vibrant colours, hardiness, and resilience - qualities that are true to the Singaporean spirit.
For the latest updates on Wonderwall.sg, be sure to follow us on TikTok, Telegram, Instagram, and Facebook. If you have a story idea for us, email us at [email protected].