2020's Been Rough, So Here Are 5 Ways To Give Back This Christmas
The festive season is a time to give back to the community and there are so many different ways in which you can help make a difference. Donate money, spend time volunteering at a charity, there are so many options.
Take a look at these 5 ways to get you started this Christmas: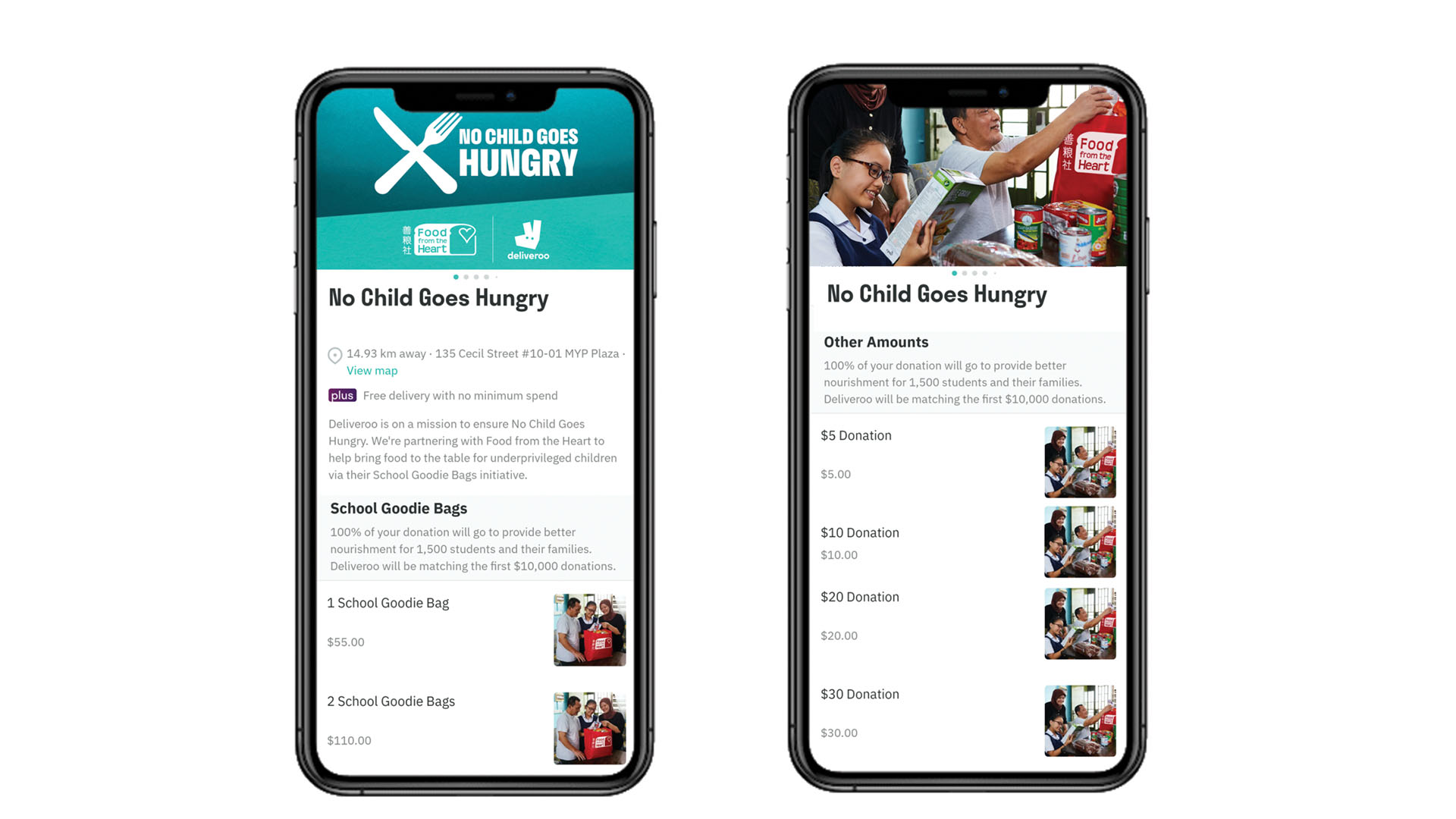 1. Donate to Food from the Heart through Deliveroo Singapore's in-app function
Deliveroo Singapore is on a mission to ensure that no child goes hungry by partnering with Food from the Heart (FFTH) to help bring food to the table for underprivileged children via their School Goodie Bags initiative. A recently created "No Child Goes Hungry" virtual pop-up restaurant on the Deliveroo app enables users to donate to FFTH from 14th December, so you can feed yourself and the less fortunate by making donations on the portal in the same way you would place a food order on the platform. Deliveroo will match the first $10,000 worth of donations, which will benefit 1,500 low-income school age children and families who are beneficiaries of FFTH's School Goodie Bag programme, which focuses on providing underprivileged primary and secondary school students and their families with food rations and better nutrition.
Your ULTIMATE Guide To FREEBIES

Hey, freebie lovers! Have y'all started fishing for ALL things FREE at our website https://theFword.sg yet? Check out our handy guide to kickstart your journey with us and start stacking up on those freebies now! #freebies #thefword #giveaway

Posted by TheFword - Fishing for Freebies on Friday, December 11, 2020
2. Share and get pre-loved items and food at theFword.sg online platform
Local digital agency RAWR GLOBAL has developed thefword.sg (where 'F' stands for 'free'), to foster an environmentally-friendly sharing community to help residents who donate or give things away to the more needy. The online platform provides links from forums that already cater to giving away pre-loved items and food donation (think categories such as Fashion, Furniture, Food and so on), while also aiming to get users to create their own listings too if desired. Moving forward, users can expect more categories and listings every month. Users can also look forward to a point system for an incentive to give more, where they can claim attractive rewards and vouchers, as a reward for all their generous giving.
3. Pay it forward or donate
Giving back is synonymous with being kind and there are so many ways of bringing a smile to someone's face. Most local F&B outlets already have a pay-it-forward system in place, so you can help buy a coffee for a stranger or better yet, purchase a meal in advance for someone who can't afford it.) Or if you've got furkids on your heart, you can also consider making a donation to the Society for the Protection of Cruelty to Animals (SPCA)'s Christmas wish list
4. Donate blood
Not the first thing that comes to mind during the festive season, but donating blood is perhaps one of the most important things you can do at any time of the year. And yes, it's still perfectly safe despite the pandemic. Why are blood donations important? There are many different uses for blood, such as being used for blood transfusions, supporting procedures and surgeries, or even used for research.
5. Still not sure how to help?
No problem. Check out Giving.sg – it's a one-stop national giving platform to donate, volunteer and fundraise for any of the 550 registered non-profits in Singapore, created and brought to you by the National Volunteer & Philanthropy Centre (NVPC). There are a lot of options to choose from irrespective of whether you'd like to volunteer, start a fundraising activity for a worthy cause, or simply donate money to something close to your heart.
For the latest updates on Wonderwall.sg, be sure to follow us on TikTok, Telegram, Instagram, and Facebook. If you have a story idea for us, email us at [email protected].