Heartfelt (and Free!) Gift Ideas for Grandparents
You don't need to wait for Grandparents' Day, Mother's Day, Father's Day, a birthday, or some other milestone to celebrate the grandparents in your lives and show them how much you appreciate them. Your tiniest gesture can mean the world to them. But finding the perfect present for them can be challenging. Don't worry; we've got you covered with some real-life gift ideas to help them bond better with their grandparents through thoughtful gifts.

Consider these free ideas to make grandparents feel even more loved and special:

Handwritten letters and cards: In this day and age of social media and WhatsApp messages, writing a handwritten note will truly make a grandparent's day. It's so easy to do and doesn't cost much, if anything. Get the kids to pen a short, heartfelt message to the grandparents. (Brownie points if they decorate it with a little drawing and hearts.)
If you want to kill two birds with one stone, consider turning it into a crafts session with the kids. Dig up some art supplies from your storeroom, bust out the sequins and glue gun, and get started! (Psst – if you need some inspiration, consider doing either a "smoosh painting" or a jellyfish salt painting.)

A framed photo together: Few things touch a grandparent's heart more than a timeless framed photograph capturing the joyous moments spent with their beloved grandchildren. The power of a single image lies in its ability to transport them back in time, evoking cherished memories of shared laughter, adventures, and love. Whether it's a snapshot of a family picnic at East Coast Park, a holiday gathering at Sentosa, or simply a candid moment of togetherness captured at a reunion dinner, these images serve as a visual treasure trove of warmth and nostalgia.

When considering where to have these precious photographs framed, you can explore options at local framing shops such as FotoHub, which has 7 outlets around the island; Ansa Picture Framing, centrally located in the heart of Little India; or Merlin Frame Maker for a more upscale and bespoke and experience.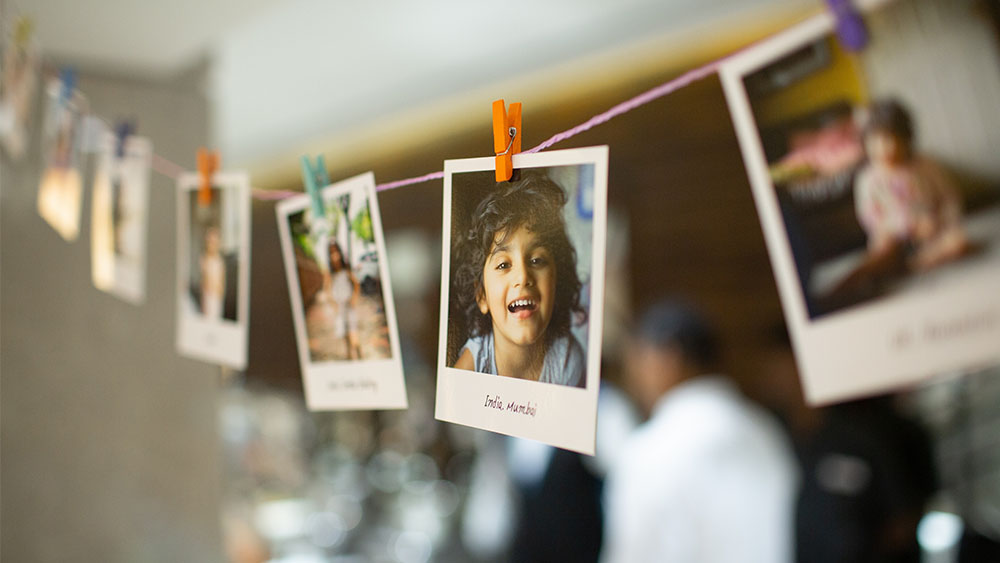 IMAGE: 123RF

Make a photo album together: While we're on the subject of photos, a beautiful gift idea is to create a photo album or scrapbook of all the cherished family photos they have. That way, they can go through their most special photos and remember the many family milestones and precious moments. Do it together with them to make it that much more special for them.
There are a plethora of services that allow you to create your very own album, from locally-based Milligram Prints, to services like Vistaprint, whose AI capabilities take the guesswork out of page layouts.

Take an interest in their stories: You've probably already heard many stories from your grandparents over the years. But you have to admit, they love going down memory lane and revisiting memories from 'back in the day.' Even if it's boring to listen to the same story again, just listen with genuine interest. Most of the time, the stories are entertaining and exciting, and it would make them really happy to tell you some (more) stories about their youth. Even better, start a family story jar tradition to honour their experiences. Put some story prompts into the jar (pocket money, romance, school, etc.), pick a prompt, and get the grandparents to tell you a story related to it.
Help with chores: Even though handwritten notes are very precious, sometimes actions can speak louder than words too. As cool as your grandparents might be, it might not always be possible for them to be fully independent after a certain age. Show your grandparents some love and appreciation by offering to help them with chores or any other things around the house that they might need help with. You can even make a coupon book of things the kids can do for the grandparents.
Make them their favourite meal: Grandparents are always fussing over their grandchildren with their favorite treats and foods. For a change, get the kids to make something for them instead. Depending on how old the kids are, it could be something as simple as a two-ingredient porridge or even instant noodles. It's the gesture that counts!

For the latest updates on Wonderwall.sg, be sure to follow us on TikTok, Telegram, Instagram, and Facebook. If you have a story idea for us, email us at [email protected].