We Took Some Cardboard And Clothes Pegs And Made A Cute Card For Valentine's Day
Looking for a cute last-minute Valentine's Day craft? Warm up someone's heart with a DIY card featuring an adorable sloth. In the sea of text messages, heart emoji and love-themed GIFs, something as personal and endearing as a handmade Valentine's Day card stands out. Not to mention, it's fun and simple enough for kids to make too. Pair it with some flowers or chocolate – or not, as this valentine, sweet enough on its own, would make anyone smile.
Here's how to make one for a spouse, S.O., friend, or anyone who could use an extra bit of love this Valentine's Day.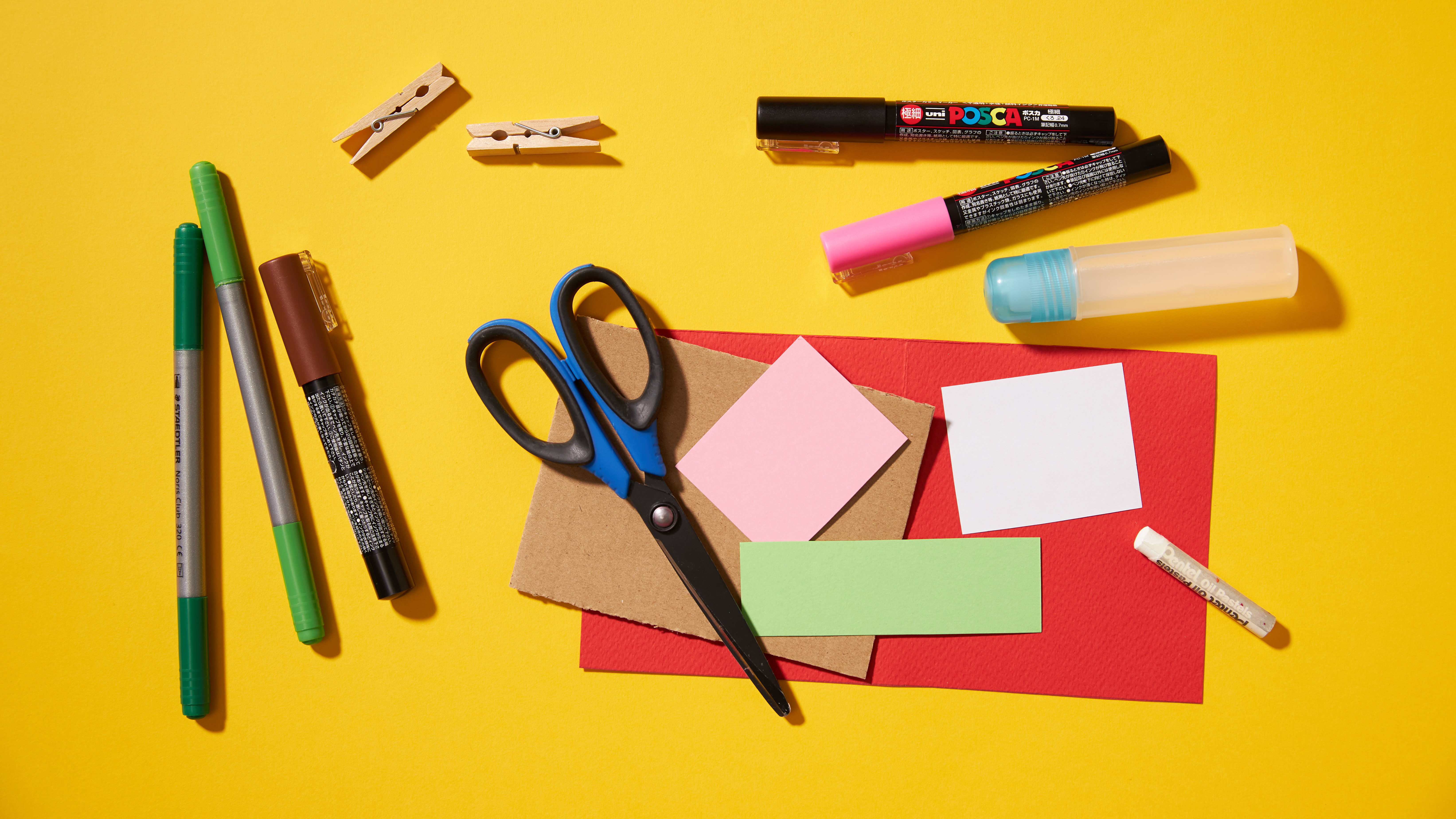 You'll need:
· Cardboard
· Construction paper in red, white, pink and green
· White oil pastel
· Markers in black, brown, pink, light green and dark green
· 2 wooden clothespins
· Glue
· Hot glue gun
· Scissors
1. On a piece of cardboard, draw and cut out a sloth shape.
The sloth outline is essentially two joined ovals (with the smaller oval on top as its head) or a lopsided peanut shape. There's no need to include the feet as those will be made with clothespins later.
2. Draw fur details using white oil pastel.
Give your sloth a patch of white fur on its back. Using white oil pastel, draw lines along one side of its body.
3. Create the sloth's face.
First, draw the sloth's face on white construction paper. It should resemble a flat oval. Next, add facial features with markers. Use black for its eyes, nose and mouth; brown for the dark mask around its eyes; and pink for its cheeks. Cut out its face, then glue it on the cardboard.
4. Use two wooden clothespins for its feet.
To create its claws, draw 2 black lines on each end of the clothespin (the end that opens up). Hot glue the other end of each clothespin onto the cardboard sloth.
5. Create and decorate the heart-shaped card.
· Make the card: Fold red construction paper in half, then draw and cut out a heart, similar in size to the sloth.
· Decorate with flower and leaves: Make a pink flower by drawing and cutting out a wavy spiral, then gluing it on the card. Next, draw two leaves on green construction paper and colour them in with light green and dark green markers for a shading effect. Curl the leaves' tips with your fingers, then glue on the card.
6. Clip your sloth onto the heart card.
Forget hanging onto tree branches. How 'bout hanging onto a big red heart?
7. Write your Valentine's Day message inside.
Here, we went for a cute pun: "I love hanging out with you!" Now go make someone's day with this sweet valentine.
For the latest updates on Wonderwall.sg, be sure to follow us on TikTok, Telegram, Instagram, and Facebook. If you have a story idea for us, email us at [email protected].