3 Ways To Practice Food Safety During The COVID-19 Outbreak
This article is based on artwork created by the World Health Organization (WHO).
Even as you maintain good personal hygiene, it is also important to ensure that the food you eat is safe too.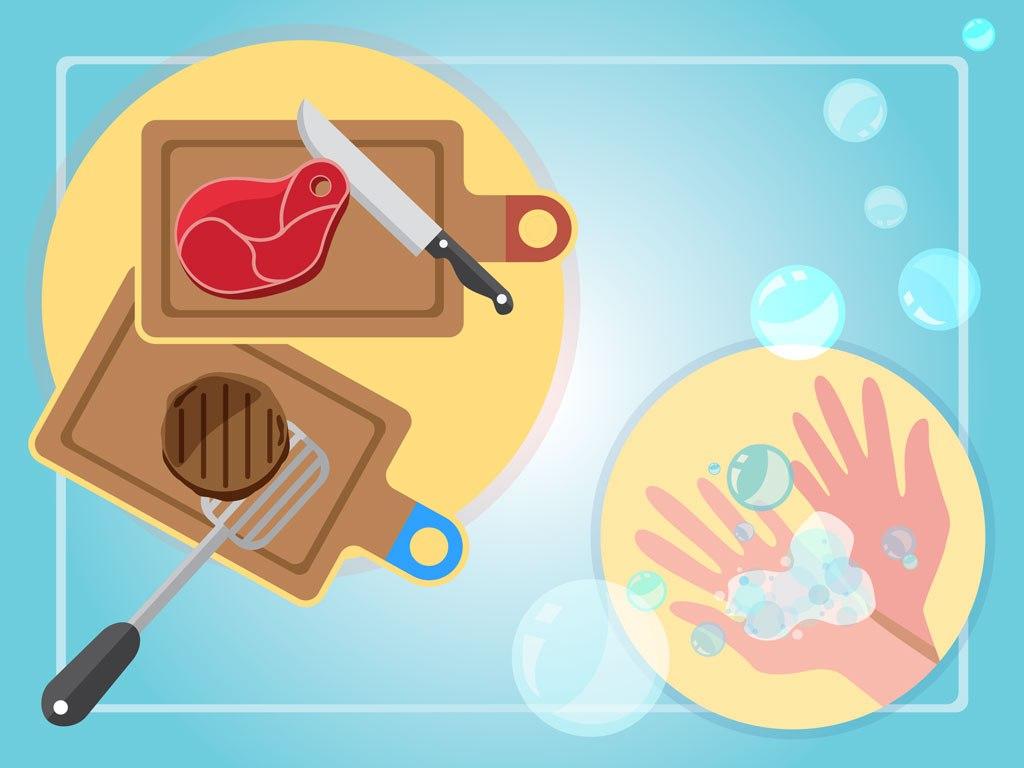 1. Use different chopping blocks and knives for raw meat and cooked food. Wash your hands between handling raw and cooked food.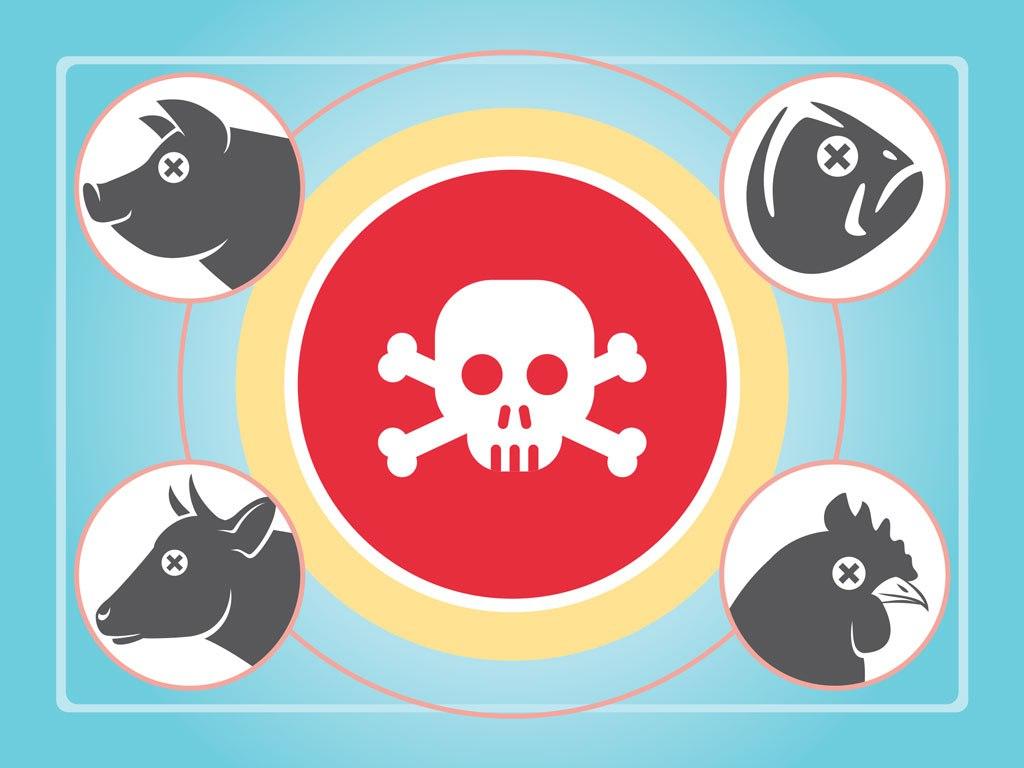 2. Sick animals and animals that have died of diseases should not be eaten.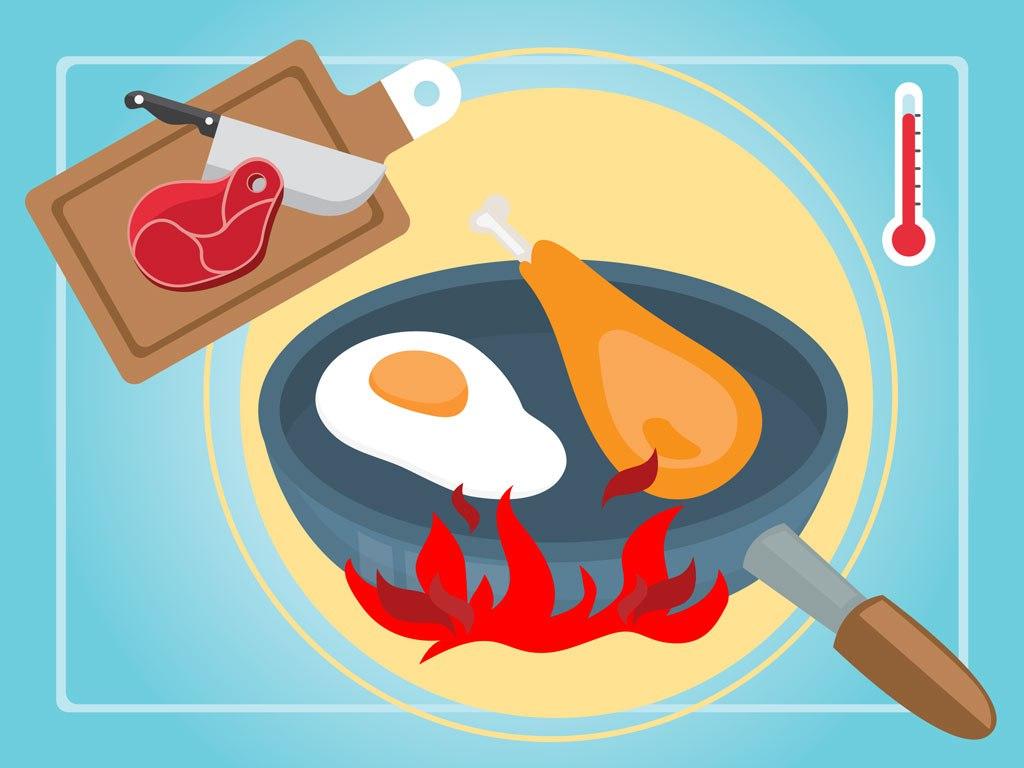 3. Even in areas experiencing outbreaks, meat products can be safely consumed if these items are cooked thoroughly and properly handled during food preparation.
And here are some graphics you can share with your friends and loved ones: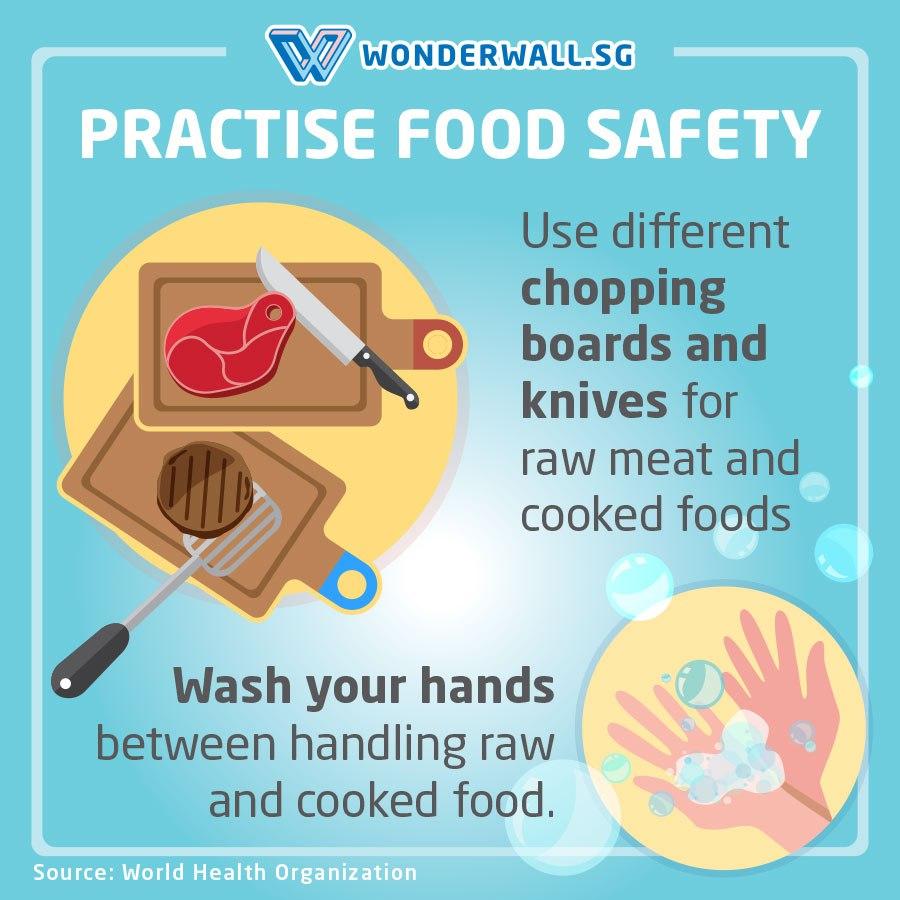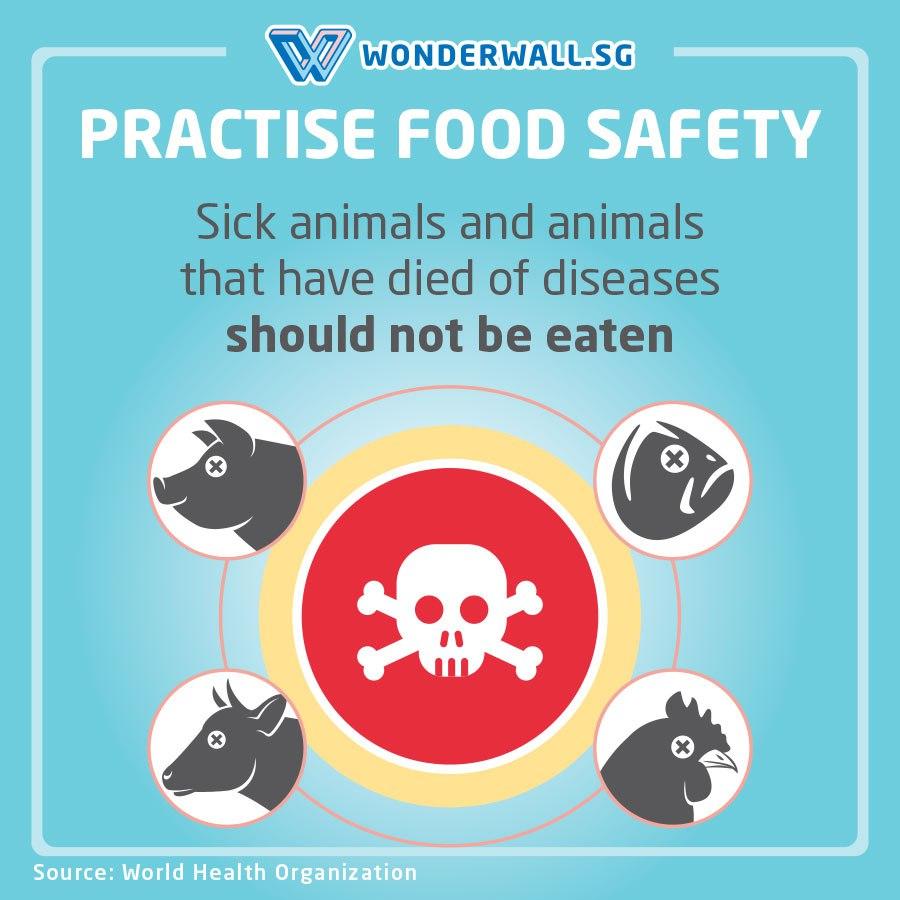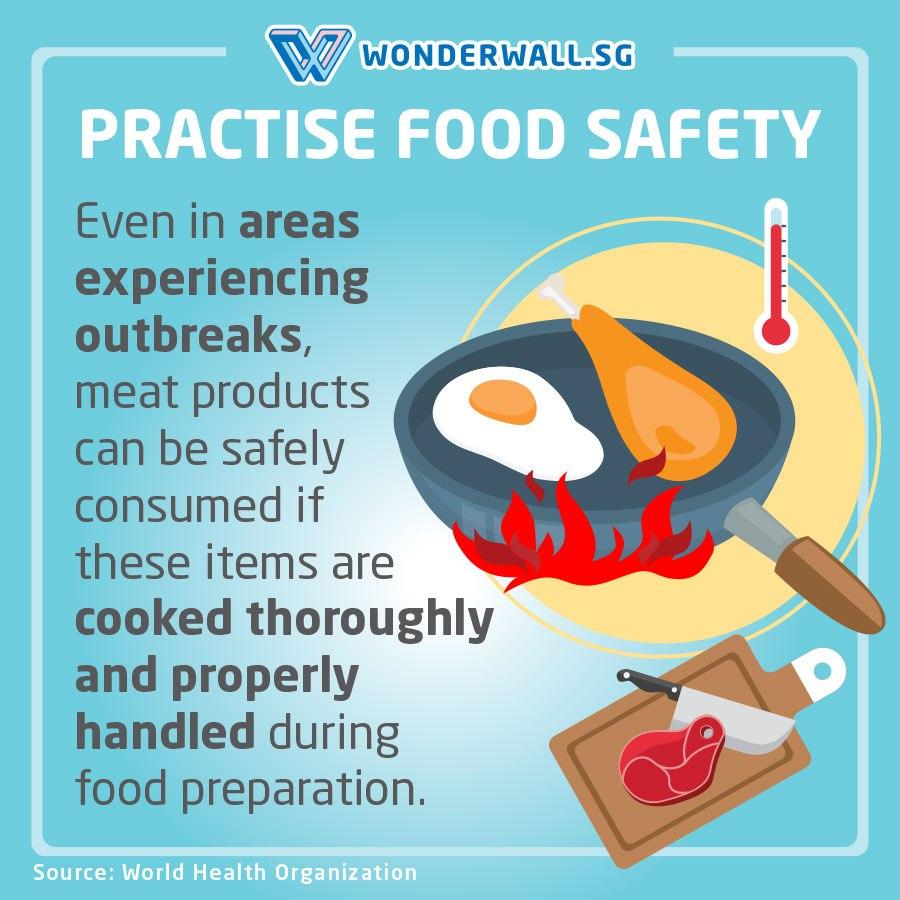 Health Advisory
Travellers and members of the public should adopt the following precautions at all times:
- Avoid contact with live animals including poultry and birds, and consumption of raw and undercooked meats;
- Avoid crowded places and close contact with people who are unwell or showing symptoms of illness;
- Observe good personal hygiene;
- Practise frequent hand washing with soap (e.g. before handling food or eating, after going to toilet, or when hands are dirtied by respiratory secretions after coughing or sneezing);
- Wear a mask if you have respiratory symptoms such as a cough or runny nose;
- Cover your mouth with a tissue paper when coughing or sneezing, and dispose the soiled tissue paper in the rubbish bin immediately; and
- Seek medical attention promptly if you are feeling unwell.
For the latest updates on Wonderwall.sg, be sure to follow us on Facebook and Instagram. If you have a story idea for us, email us at [email protected].