Spam Balls: Our Fave Survival Food Gets An Upgrade
Can a few spices and a dash of soya sauce turn spam into something scrumptious? In a word, yes.
And MasterChef Singapore finalist Aaron Wong - our favourite friendly neighbourhood Ah Beng who always promises to make normal, everyday foodstuff a little more epic - is here to show you how.
This video is part of "Aaron Wong's Stay-Home Survival Cookbook", our brand-new series offering food hacks, tips and tricks, and delicious, easy-to-make, survival-mode recipes to help you stay fed while you stay home and stay safe.
Fronted by the 42-year-old commercial photographer and avid diver, this useful and mouth-watering video series brings to life the series of the same name on Aaron's Instagram: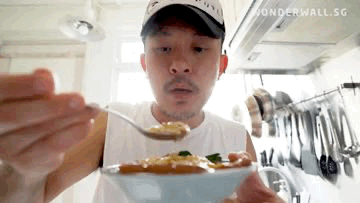 "Aaron Wong's Stay-Home Survival Cookbook" is also available on Wonderwall.sg's IGTV channel.
For the latest updates on Wonderwall.sg, be sure to follow us on Facebook and Instagram. If you have a story idea for us, email us at [email protected].