Thosai 10 Ways: Using "Aged" Thosai Batter To Make Oothappams With Oomph
"Thosai 10 Ways" is a Wonderwall.sg series helmed by MasterChef Singapore Season 2 contestant Vasunthara Ramasamy aka Vasun, an amateur baker and cook, and the blogger behind Monsoon Table.
There are at least a hundred types of thosai in South Indian cuisine; some unique to its state and some widely embraced by many across the Deccan plateau.
As each fermented thosai batch yields more than 20 thosais, it makes sense to have a variety of ways to use it up.
The first few thosais made with a freshly fermented batter are usually made as plain thosais, and as the batter continues to ferment in the fridge and begins to have more pronounced sourness similar to natural yoghurt, thicker and spongier versions of thosai are made as the cooked thosai will have larger holes in them.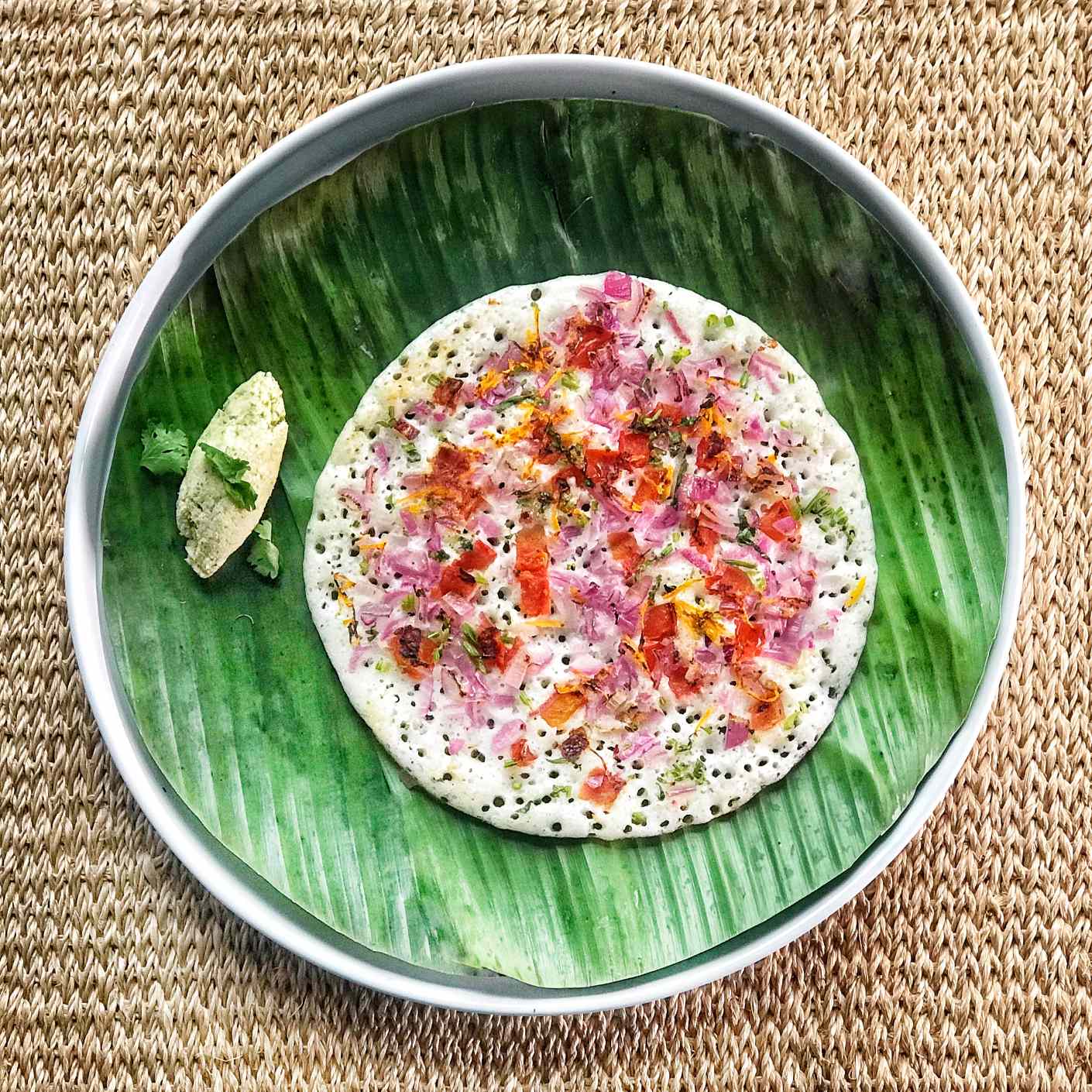 Oothappam is one such variety made with an "aged" thosai batter that is more tart.
To add balance, oothappams are usually topped with vegetables as their natural sweetness offsets the pronounced tanginess of the batter.
Sliced onions, coriander and other finely shredded vegetables are added to the surface of the oothappam and then flipped over to caramelise and add even more flavour.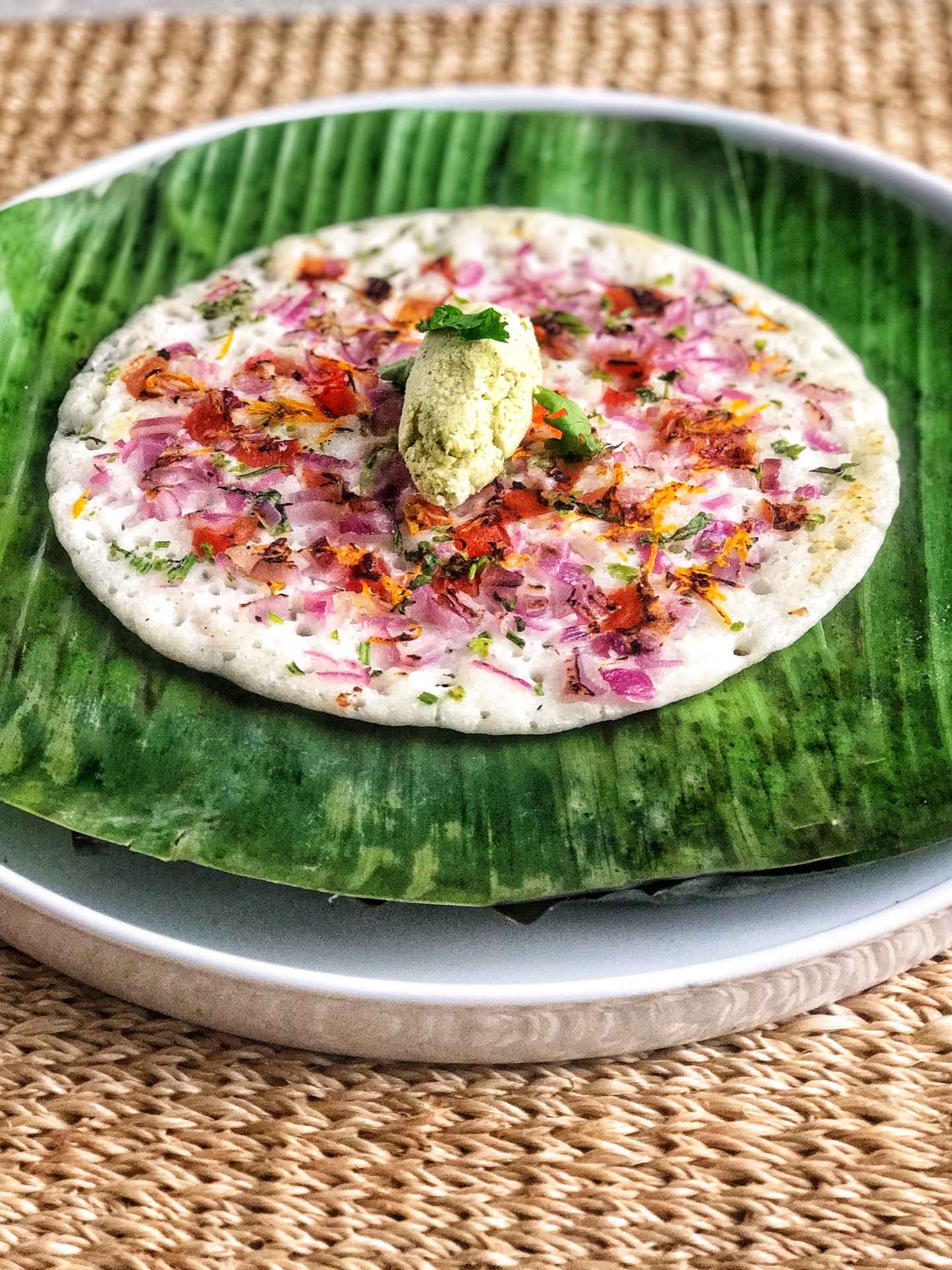 The result is a spongy, thick base with lightly browned onions and vegetables on one side and a crisp, browned underside that can be made even tastier with melted butter or ghee drizzled around the edges towards the end of the cooking time.
To gild the lily, add a salad of microgreens or herbs on top and you'll have an edible creation that would be picture perfect. A well-made oothappam usually has small holes on its surface, is thicker than thosai and is very spongy and light.
The prolonged fermentation of the batter gives the oothappam its signature crumpet-like appearance and fluffiness. As such, eating an oothappam is a completely different experience to eating a plain thosai although it is made from the same batter.
That is the magic of fermentation!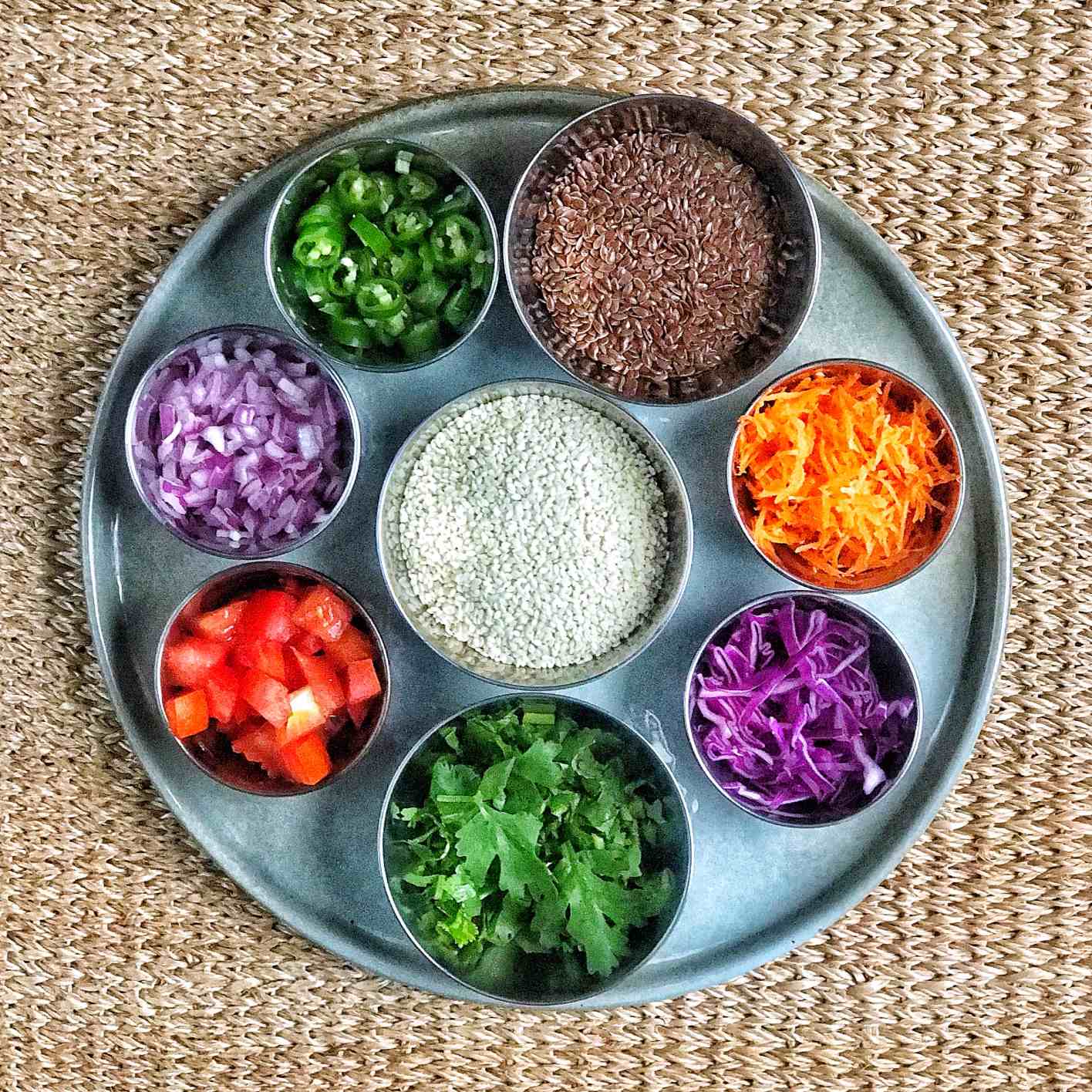 I usually pair my oothappam creations with a coconut chutney as it pairs well with any vegetables.
The fun part of making oothappams is in the toppings added to it. You could add any vegetables that are diced or sliced thinly or even add seeds such as sesame, flaxseeds and pumpkin seeds to add crunch and texture. I usually use up whatever vegetables are left in my fridge when making oothappams as it is a great way to use up that last bit of carrot or cabbage.
I've kept the toppings plant-based here but you could add anything you fancy, even grated cheese. My favourite topping on oothappams is lots of thinly sliced red onions and green chillies; the onions become sweet as they cook and brown just the right amount when flipped over while the chillies add a nice contrast of acidity and heat.
When hosting family brunches, you could even make smaller oothappams as they cook faster, and are easier to flip and eat. If you have a tabletop hot plate, your guests could cook and customise their own oothappams at your table. What a fun party that would be!
Make sure you have some hot South Indian filter coffee to complete the South Indian Tiffin experience.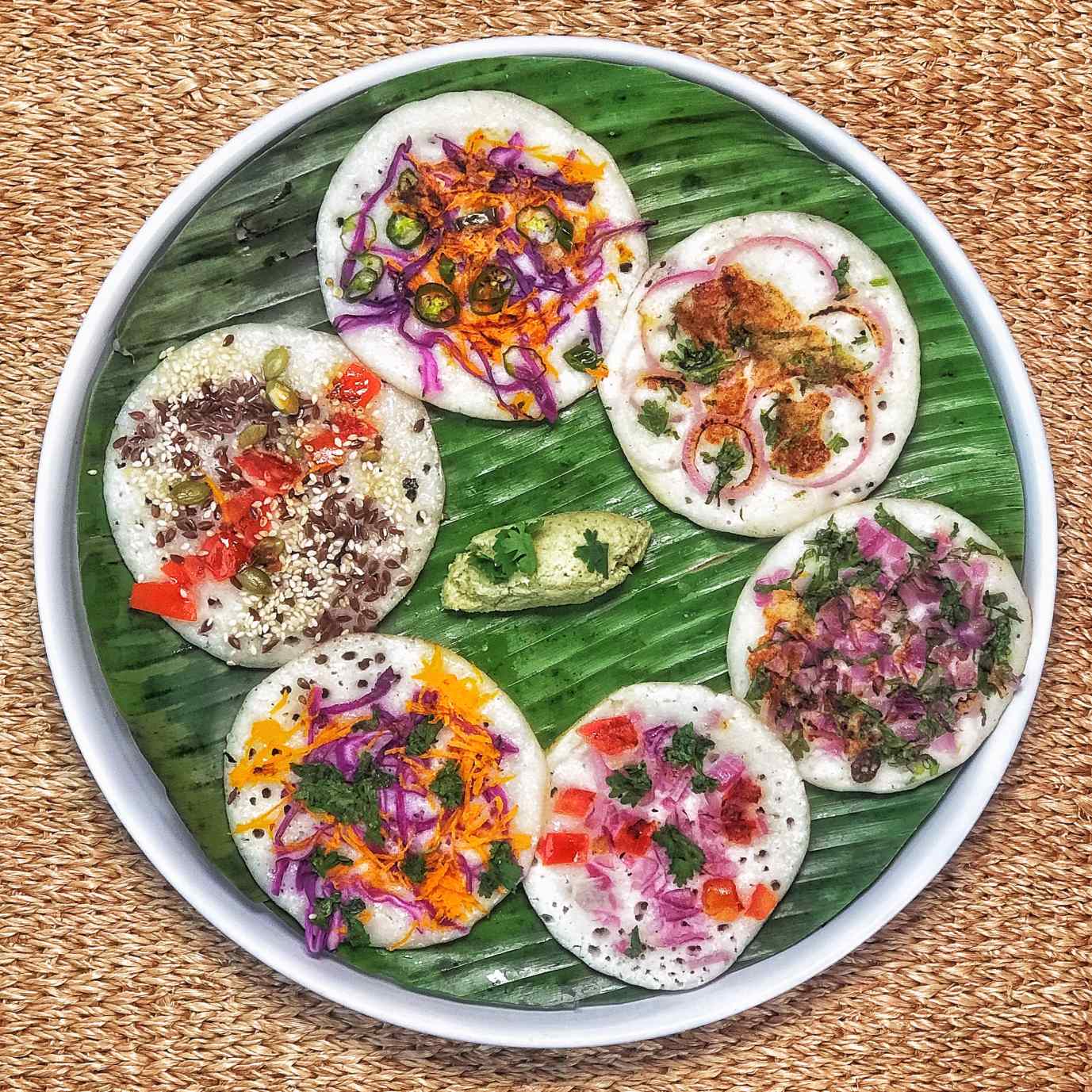 Oothappam
Makes about 10-12 , 3-4 inch oothappams or 4-5, large 5-6 inch oothappams
Ingredients
2 cups No Grind Thosai flour
1-2 tbsp water
¼-½ tsp salt
Toppings
Onion, medium diced or sliced into ringlets
Coriander, finely chopped
Green chillies, thinly sliced
Carrots, finely grated
Purple Cabbage, thinly sliced
Tomatoes, diced with seeds removed
Flaxseed
Pumpkin seed
Sesame seeds
Method
1. Add 1-2 tablespoons of the water to the thosai batter. Oothappam batter is thicker than thosai batter. Add more water only if batter is too thick to pour.
2. Pour just under ¼ cup of oothappam batter for small 3-4 inch oothappams or ⅓ - ½ cup batter for large 5-6 inch oothappams onto a hot pan.
3. Spread out the oothappam batter using the back of your ladle until it's about ¼ inch thick. Keep the oothappam thick so it's easier to add toppings.
4. Add as many toppings as you'd like while the batter is still wet. Cover the pan with a lid and cook.
5. Using a spatula, flip the oothappams over and press down lightly to help char the vegetables just a little.
6. Drizzle a little ghee or melted butter around the edges and lift from the pan once they're cooked through.
7. Serve oothappams immediately with chutney or curry of your choice.
---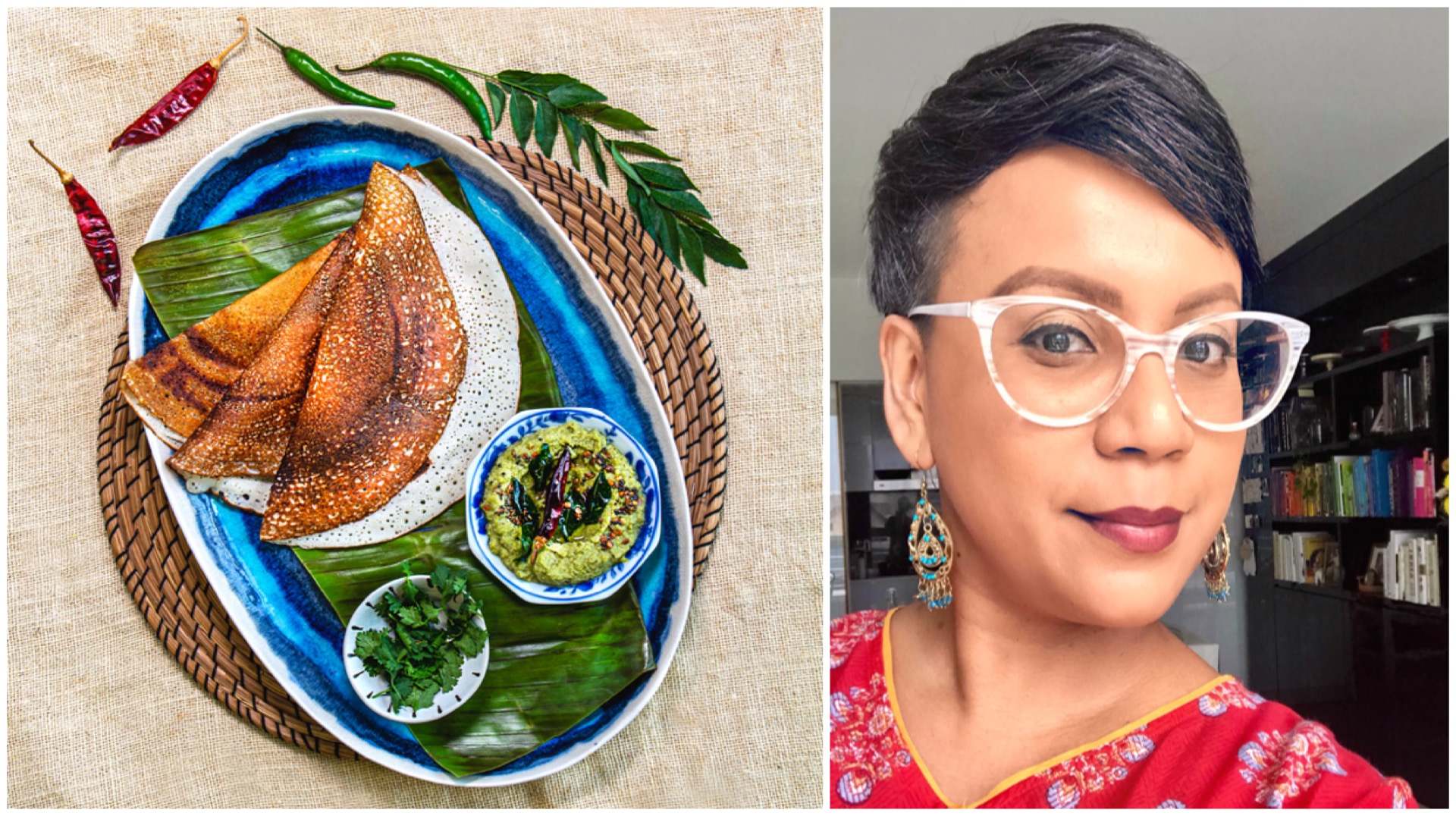 Vasun's thosai masterclass
Want to learn more? Vasun teaches the art of making thosai from scratch at her home. She's inspired by the nostalgia of her grandma's kitchen and the exacting science of thosai fermentation.
Thosai masterclass partipants will learn the basic science of thosai, how to soak and grind the batter from scratch, master the art of swirling and cooking thosais.
At the end of the 4-hour $180 class, they also get to enjoy a tiffin meal with two chutneys and gunpowder podi, bring home all the food and successfully ferment their first batch of thosai.
For now, the thosai masterclass is for a maximum of two partipants, and held every Wednesday and Sunday.
For enquiries or to book a class with Vasun, email [email protected] or drop her a DM via Instagram @vasunthara.r
For the latest updates on Wonderwall.sg, be sure to follow us on Facebook, Instagram and Telegram. If you have a story idea for us, email us at [email protected].