The Ultimate List Of The Best Halal Chinese Food Places In Singapore
We all know that a large part of Singapore's cuisine is influenced by Chinese food. However, did you know that we have many halal-certified Chinese food places?
Read on and makan your way through our ultimate list (in no particular order) of the most awesome ones islandwide. (All the food places listed below are halal-certified by MUIS.)
Da Jie

Yong tau foo is a staple of Chinese cuisine in Singapore and can even be said to be comfort food for many. Da Jie provides a halal option of yong tau foo and in many styles for your choosing too. This includes Hakka, Black Bean and of course, mala (duh?).
Block 354 Clementi Avenue 2, #01-253
Singapore 120354
Tel: 6774 2030
Find out more here.
Núodle
Started in 1915 in Lan Zhou, China, this La Mian restaurant is now a global franchise. It delivers the authentic and traditional taste of Chinese noodles that would leave customers craving for more. In fact, its newest branch at Northpoint City just opened its doors recently.
Singpost Center Paya Lebar
10 Eunos Road 8, #01-136
Singapore 408600
Tel: 6747 1588
Find out more here.
Yumen Hut
Owned by a noodle manufacturer, Yumen Hut offers a wide variety of Chinese noodle dishes. It ranges from the classic Fried Fish Yee Mee to the more exotic Laksa Paprika Noodles. Since it's parked in Downtown East, it's the perfect food place for a convenient brunch after checking out from the chalets there.
E!hub @ Downtown East
1 Pasir Ris Close, #02-112
Singapore 519599
Tel: 6581 5191
Find out more here.
Deanna's Kitchen
This prawn noodle joint was a smashing hit with Singaporeans when it was started in 2017. Other than prawns, you can go with more luxurious options like crayfish or lobster if you feel like giving yourself a treat. Right now, they have three outlets and are often spotted having major queues.
Toa Payoh West Market & Food Centre
127 Lorong 1A Toa Payoh, #02-25
Singapore 310127
Tel: 9424 5496
Find out more here.
MacKenzie Rex Restaurant
Established in 1966, MacKenzie Rex Restaurant has been in Singapore for a long time. Their speciality is halal chicken rice, something which isn't that easy to find even though there are so many chicken rice stalls here. Other than chicken rice, they have tze char options like chilli crab and steamed grouper too.
66 Prinsep Street, #01-01
Singapore 188688
Tel: 6336 1702
Find out more here.
Warong Kim's Seafood
Tucked away comfortably in a clubhouse in Balestier, Warong Kim's Seafood serves its iconic Hokkien Mee to visitors. Started in 1965, they have evolved and added hints of Western and Nyonya flavours into their tze char dishes. It's perfect for family gatherings or simply for us to connect with old friends.
HomeTeamNS JOM@Balestier
31 Ah Hood Road, #01-07
Singapore 329979
Tel: 6583 6488
Find out more here.
Wok Hey
This modern on-the-go tze char looks very much like the Chinese takeaway in the United States. They've got fried rice and fried udon dishes that are customisable with multiple ingredients. Fun fact: "wok hey" literally means "the wok's breath" in Cantonese!
Bugis Junction
200 Victoria Street, #B1-K03
Singapore 188021
Find our more here.
The Dim Sum Place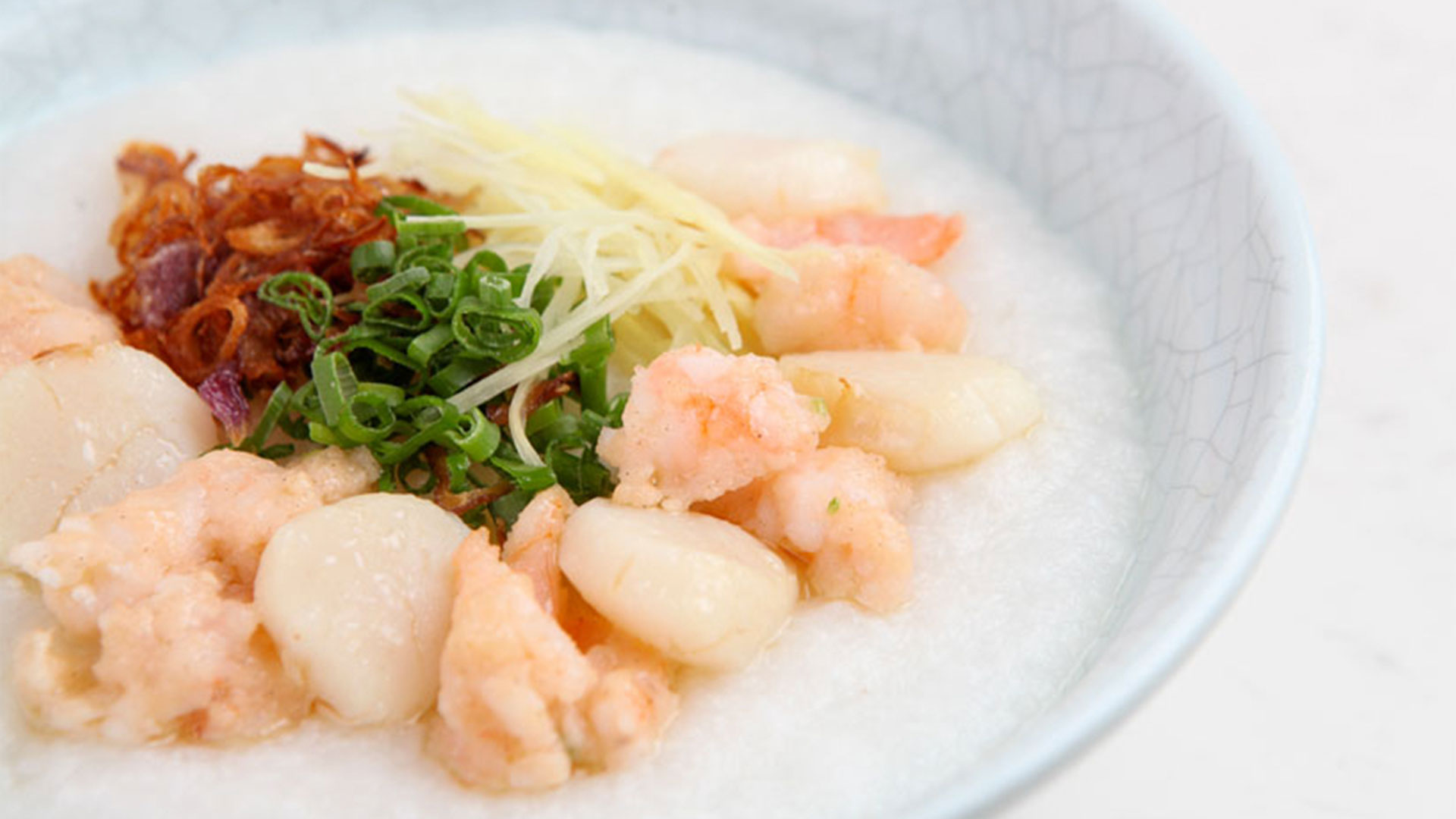 Dim Sum has long been seen as a pillar of Chinese cuisine and so The Dim Sum Place makes this Cantonese comfort food easily accessible to our Muslim friends. They have all the classics like har gow, siew mai and even the iconic salted egg yolk custard bun. Also, they close at 11pm so it's great for supper!

791 North Bridge Road
Singapore 198759
Tel: 6655 8787
Find out more here.
Tang Tea House
This restaurant is a halal option for Chinese tze char and dim sum. Their large menu means that it can satisfy all kinds of tastes. It closes late also (3am!), so it's a comfortable place to chill for supper and have those unforgettable late-night heart-to-heart talks.
242 Jalan Kayu
Singapore 799466
Tel: 6483 2298
Find out more here.
STREATS Hong Kong Café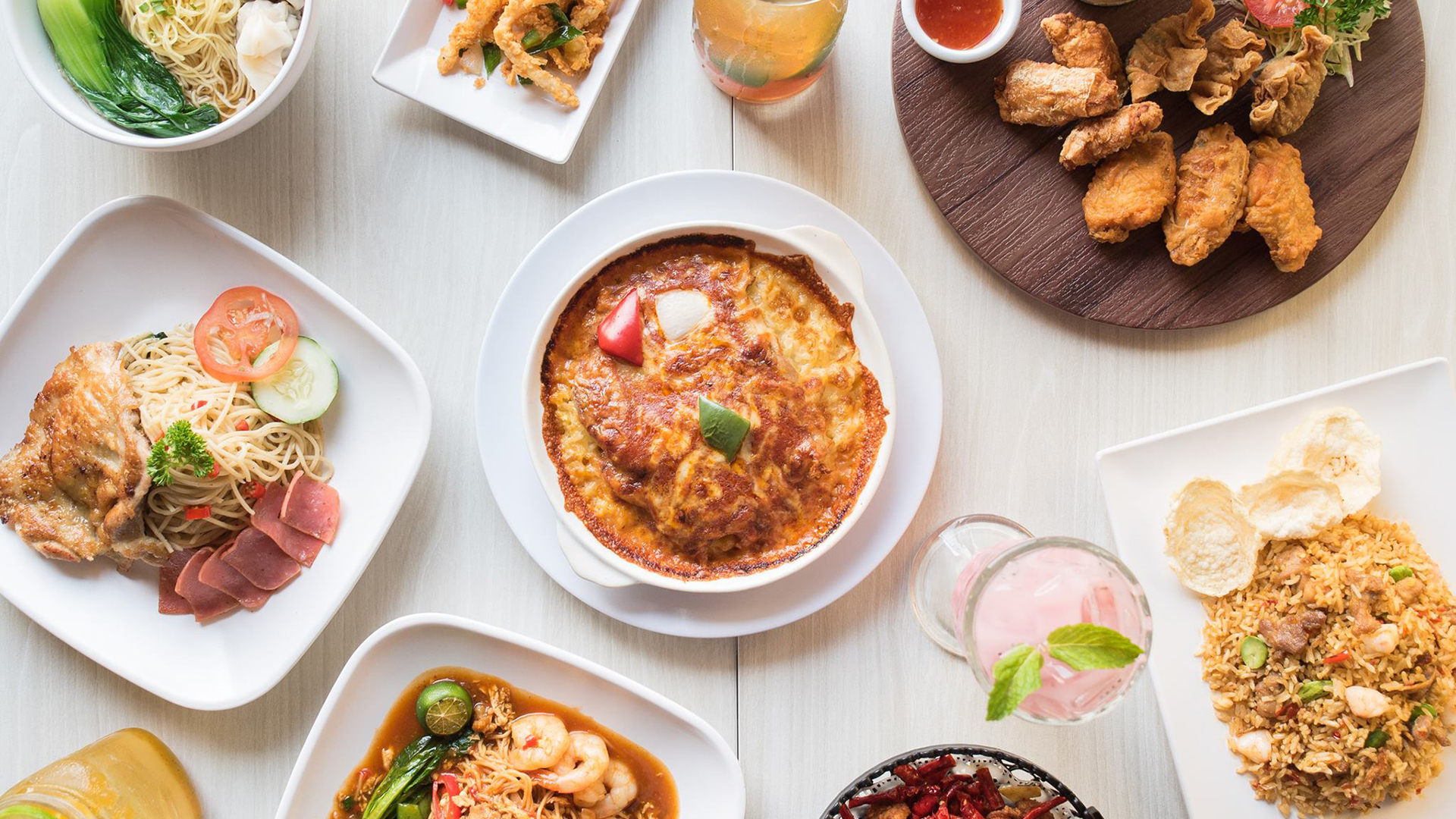 With 9 outlets islandwide, STREATS Hong Kong Café is an accessible haunt for classic Hong Kong cuisine. Their wide array of dishes includes dim sum, claypot congee and even hotpot sets. These quick bites are the best for a tea-time snack or a quick catch-up with old friends.
Bukit Panjang Plaza
1 Jelebu Road, #02-17
Singapore 677743
Tel: 6767 4745
Find out more here.
Qi Ji

On top of serving its local cuisine all around Singapore, Qi Ji is well known for its popiah. Its popiah skin is soft, with generous portions of filling. More importantly, it's affordable when you're dining on a budget.
NEX Serangoon
23 Serangoon Central, #03-10
Singapore 556083
Tel: 6283 8572
Find out more here.
Lek Lim Nyonya Cake Confectionery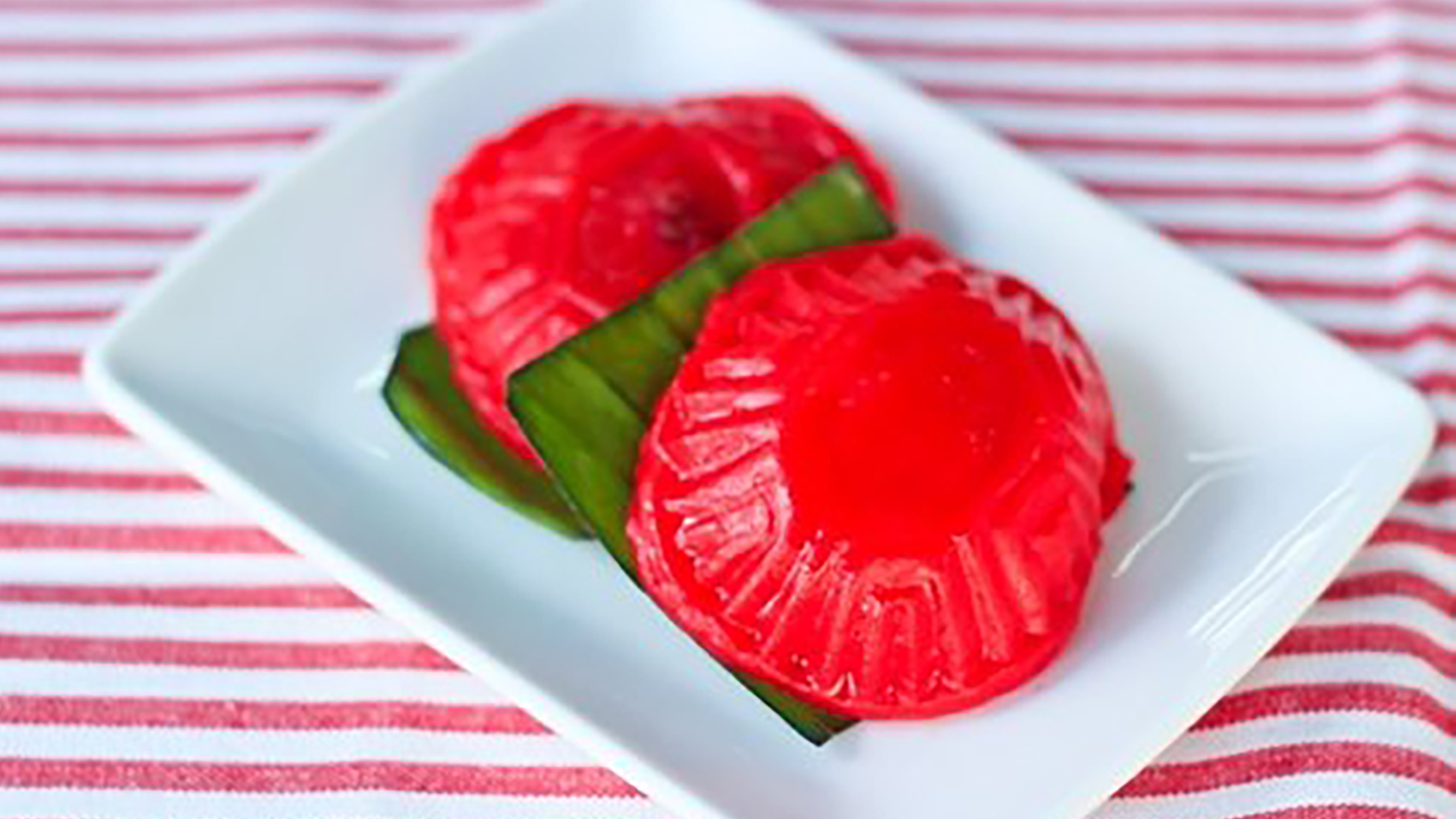 With its kitchen in Bedok, this confectionery sells traditional Chinese pastry such as ang ku kuehs and soon kuehs. Their menu includes Nyonya kuehs and traditional Malay pastries too. They provide catering as well, so if you have an office event or family party, this halal quick-bites option would be perfect.
84 Bedok North Street 4, #01-21
Singapore 460084
Tel: 6449 0815
Find out more here.
Dough Culture
Found all around town, this stall sells fried Chinese snacks that are great if you're on the go. They've got dough fritters, spring rolls and carrot cake. Just pick them up for a quick bite and you can go about your hectic work schedule without feeling peckish.
AMK Hub
53 Ang Mo Kio Avenue 3, #B2-24
Singapore 569933
Tel: 6483 8622
Find out more here.
Straits Kitchen @ Grand Hyatt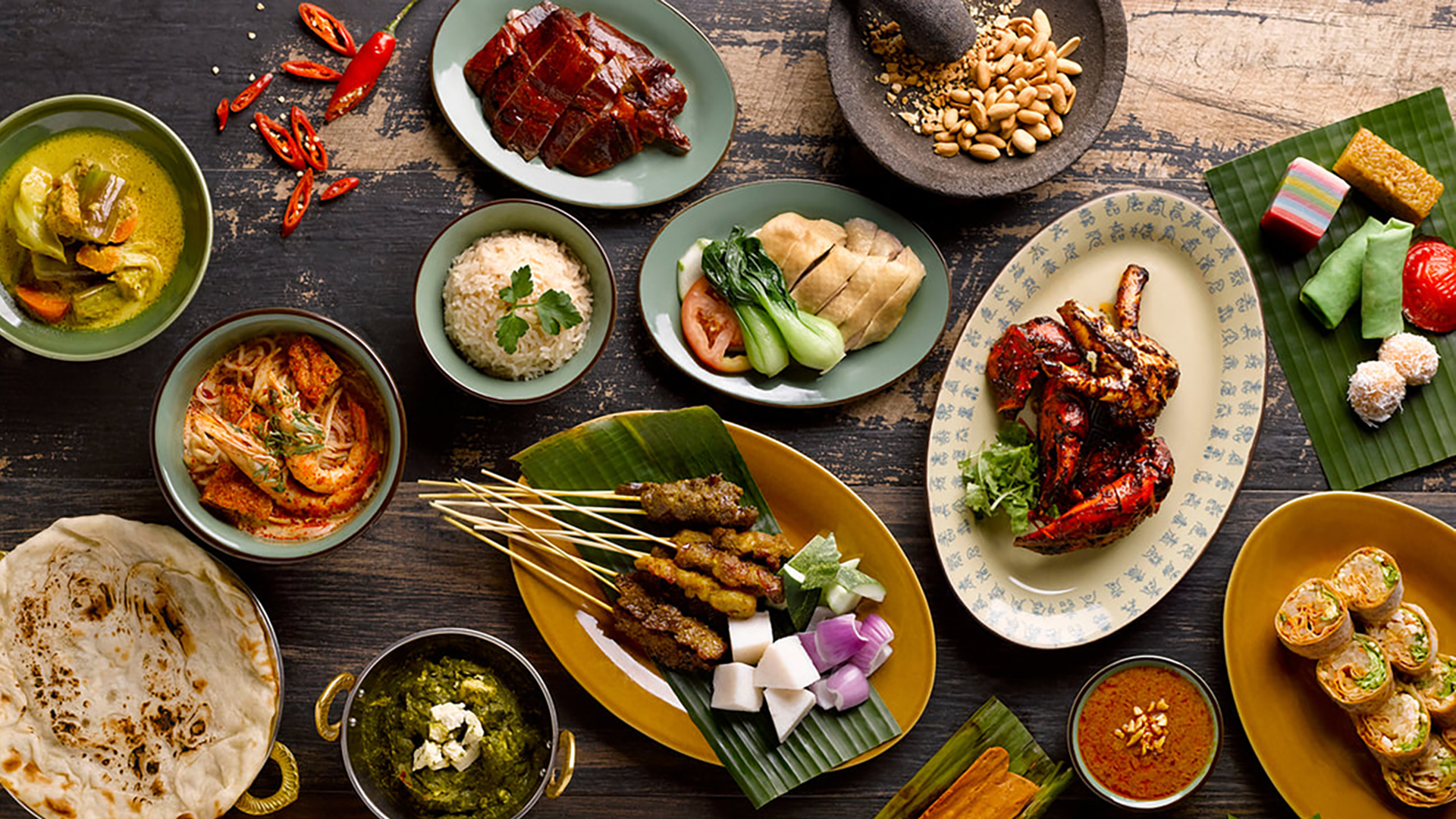 Lastly, if you're feeling more indulgent, you can treat yourself to a pricier meal here. This restaurant at the Grand Hyatt Singapore serves a halal buffet spread that features all-time Chinese cuisine favourites including roast duck and braised chicken. Of course, the buffet has a scumptious Malay and Nyonya selection as well.
Grand Hyatt Singapore
10 Scotts Road, Lobby Level
Singapore 228211
Tel: 6732 1234
Find out more here.