Spoilt For Choice: 10 Yummy Ways To Make Thosai
For your convenience and cooking pleasure, we've compiled all the recipes in our original Wonderwall.sg series, "Thosai 10 Ways", below.
Helmed by amateur cook and MasterChef Singapore Season 2 contestant Vasunthara Ramasamy aka Vasun, this mouth-watering compilation (with excerpts from Vasun) introduces you to the wonderful world of home-made thosai.
Simply tap on each picture or title link to go to the respective recipe. Enjoy!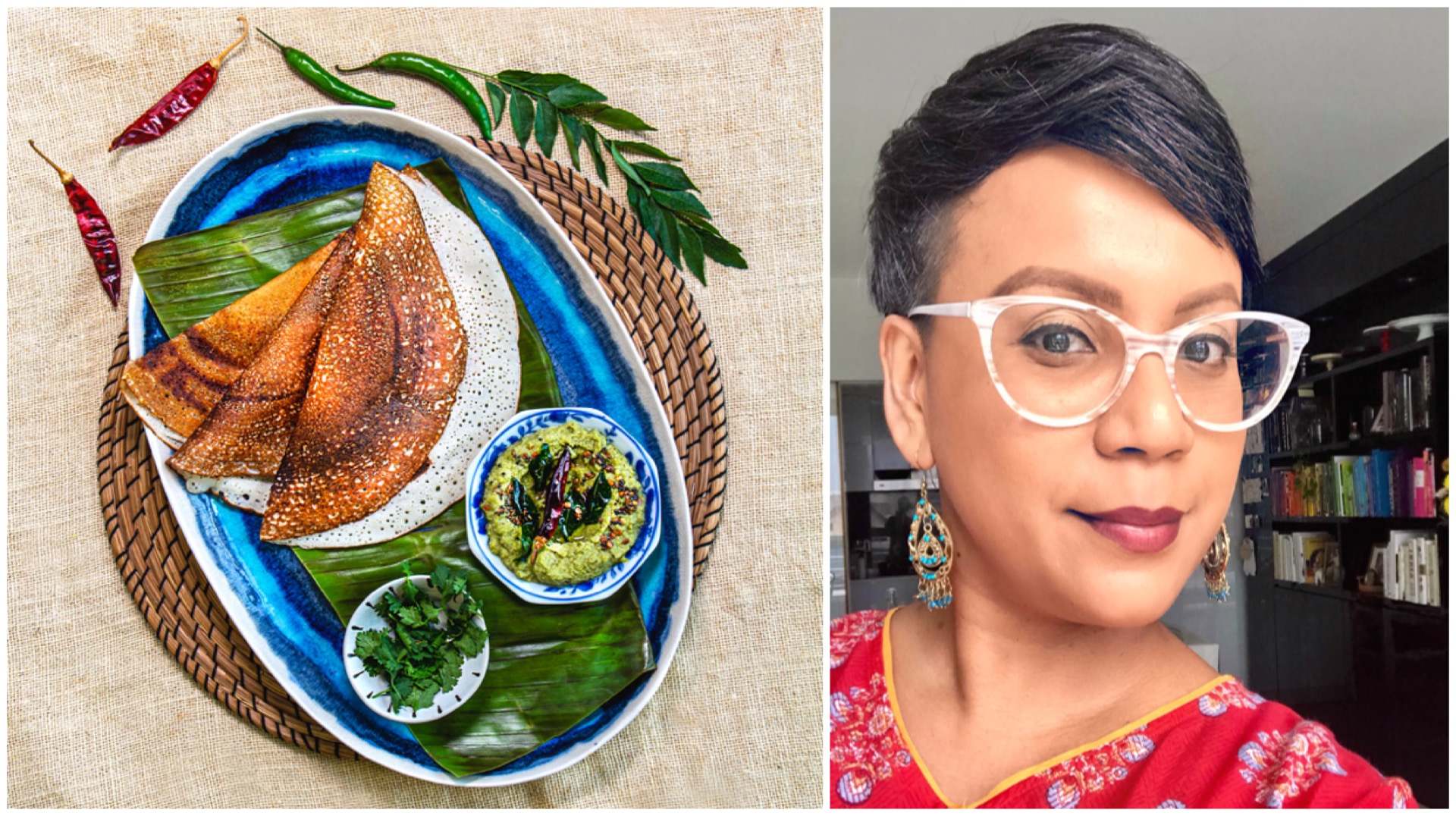 1. Meet the cook + The Cheat's "No Grind Thosai" Inspired By Her Grandma
"Making thosai at home could not be easier than with this recipe as there's hardly any work involved, except for the initial blending of flours. When I posted this recipe on my blog and Instagram during the first Circuit Breaker, many who were new to fermentation made it successfully.
"I hope you'll give my Cheat's No Grind Thosai and Coconut Chutney recipes a go! They are great dishes to whip up for that weekend brunch sesh you've invited your friends and family to. All the ingredients can be purchased at any Indian grocery shop."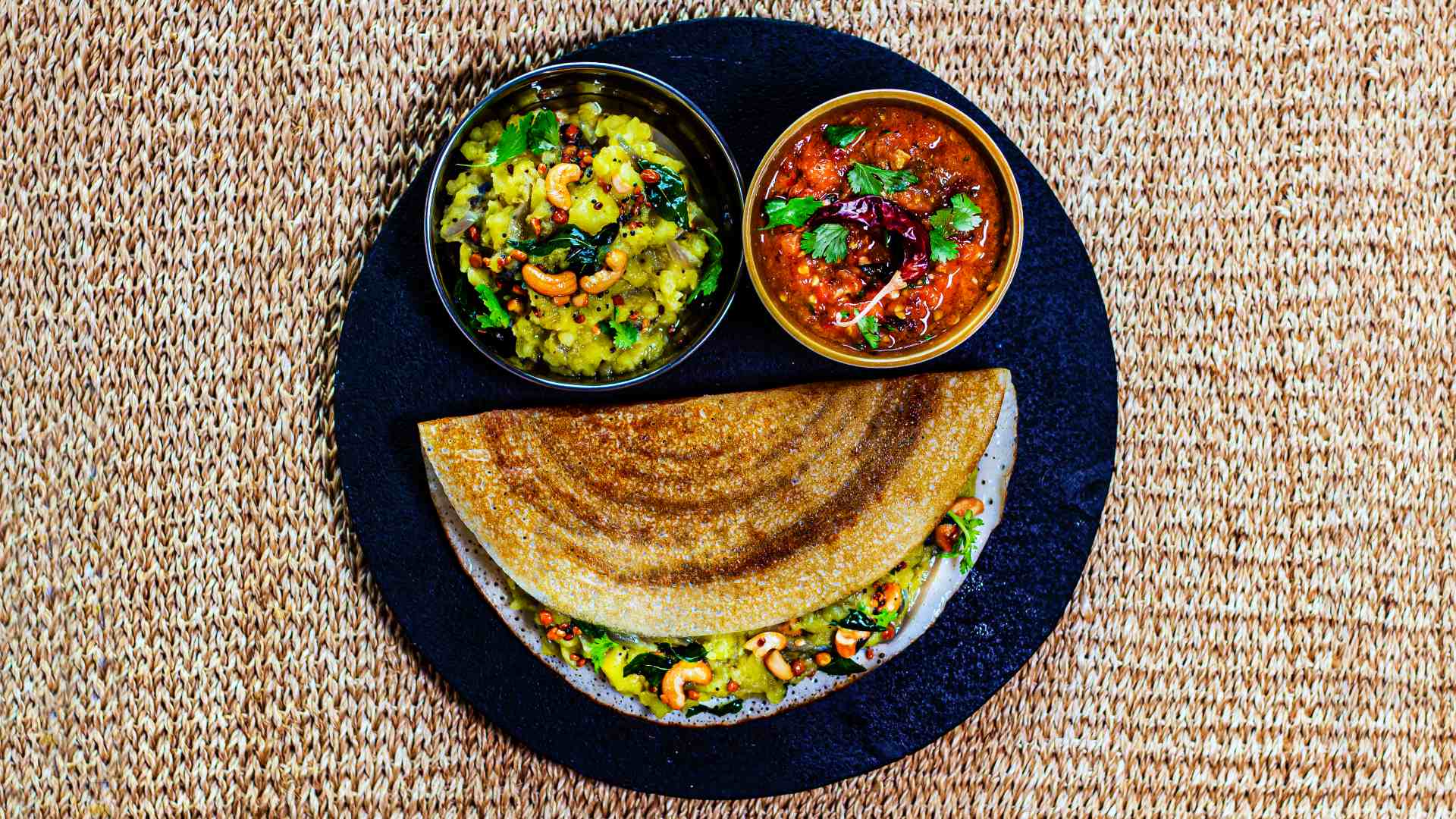 2. Ghee Roast Masala Dosa With Roasted Tomato Chutney
"Here, I use the same "Cheat's No Grind Thosai Batter" to make the Ghee Roast Masala Dosa with new potato masala for the stuffing and a flavour-packed "Fire Roasted Tomato Chutney" that contrasts with the mild potato masala.

"The Ghee Roast Masala Dosas can also be enjoyed with the "Green Goddess Coconut Chutney". To make the ghee roast dosas, follow the same steps as the plain dosas and smear a teaspoon or two of ghee right at the end of cooking."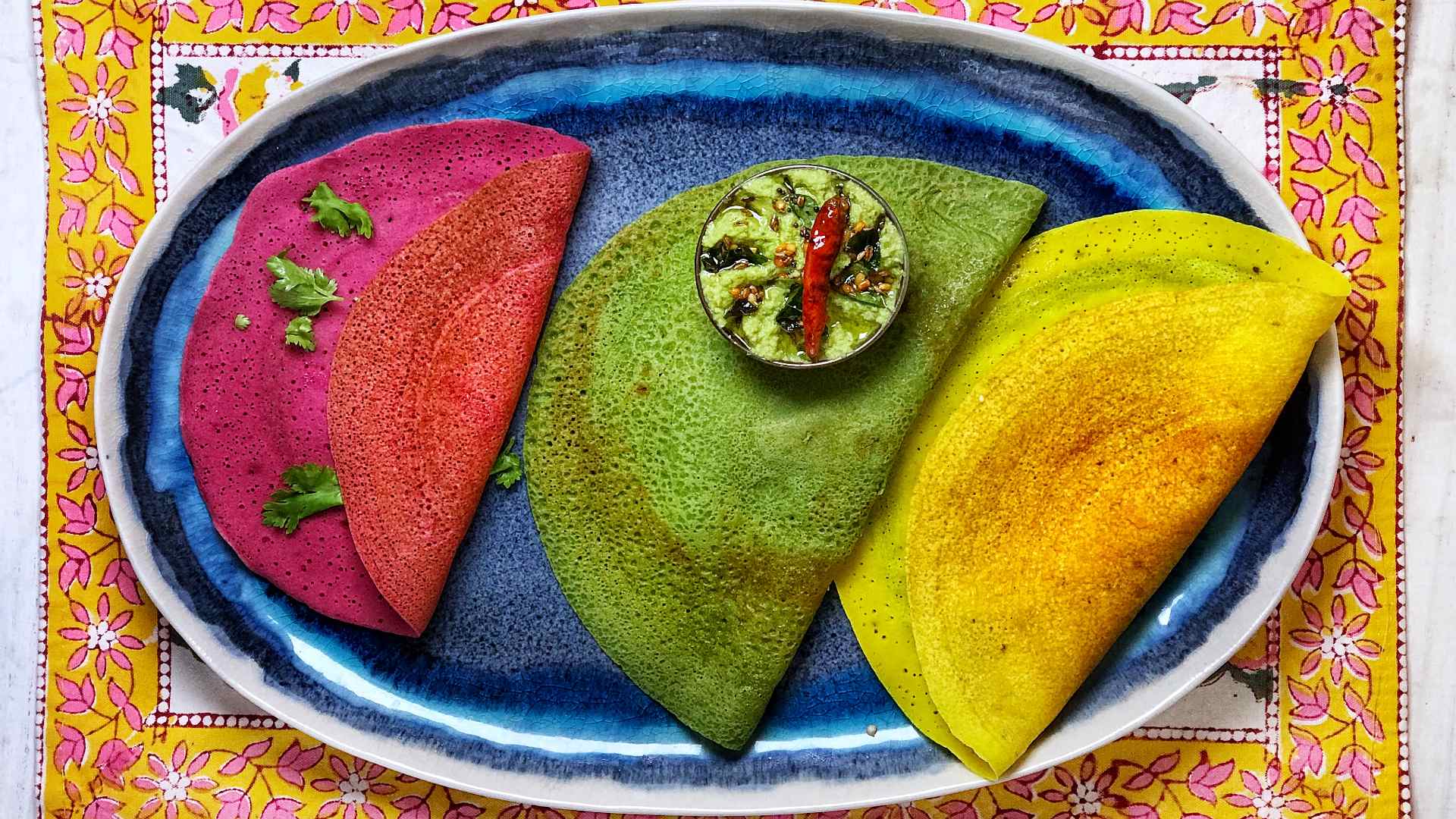 3. Get Delicious Colour With Beetroot, Kale And Turmeric
"Some eateries even offer colourful variations of the traditional thosai to stand apart from their competitors, and so it isn't uncommon to see beetroot, spinach and turmeric thosais filled with newfangled stuffings such as paneer masala, Indo-Chinese noodles and the works.
"Inspired by the countless variations I've encountered during my travels, I've come up with some easy, colourful variations using my No Grind Thosai recipe - these pair well with the Green Goddess Coconut Chutney."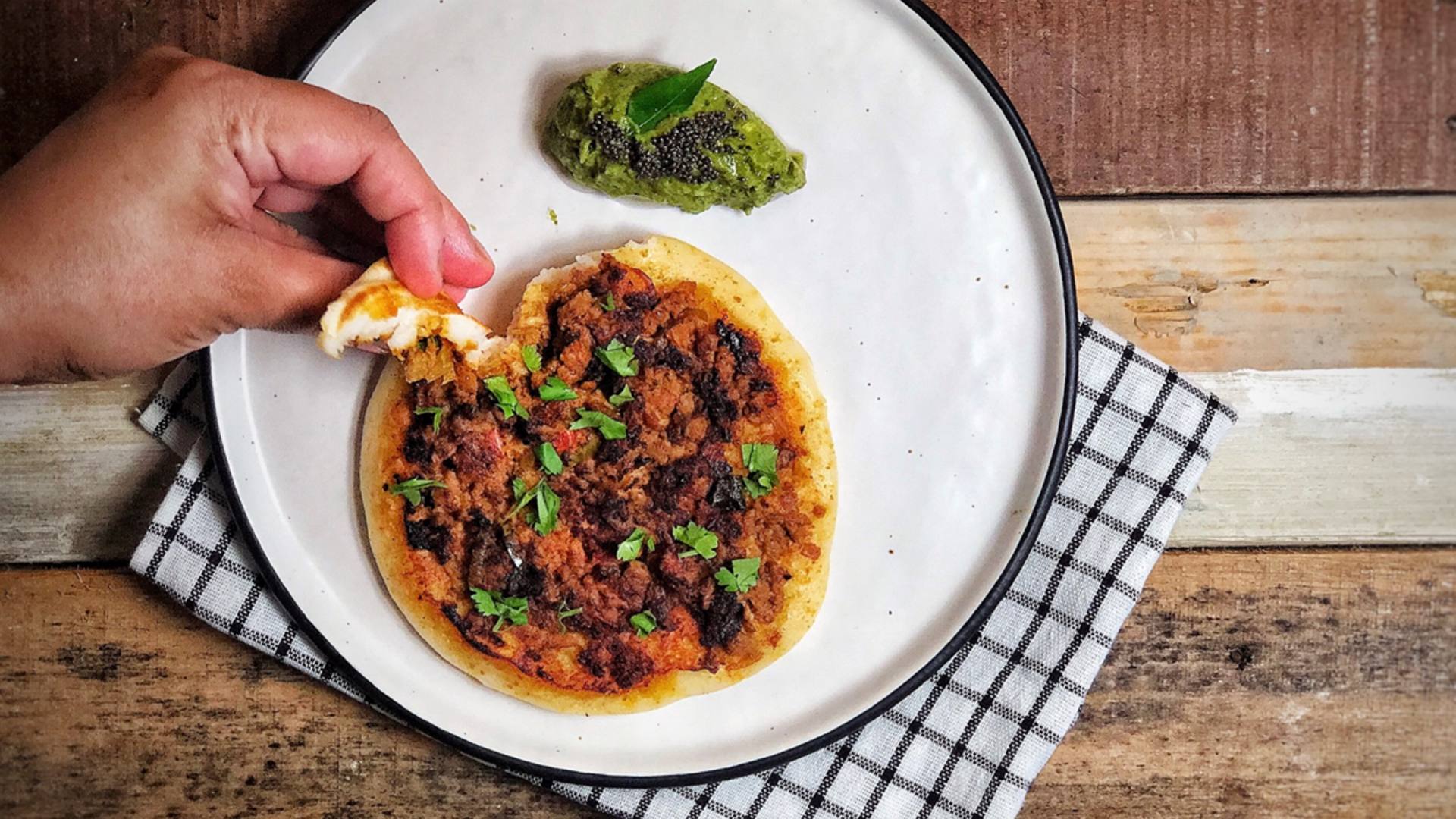 4. Here's A Plant-Based Kari Thosai With Curry Leaf Chutney
"The heady aromas emanating from the bubbling curry will have you salivating! On occasion, I make a double batch of it and freeze it for future weekday meals with thick toast or plain rice. I can't stress enough how tasty this "Easy Keema Curry" is. Make it, and, I promise you, you'll not regret it."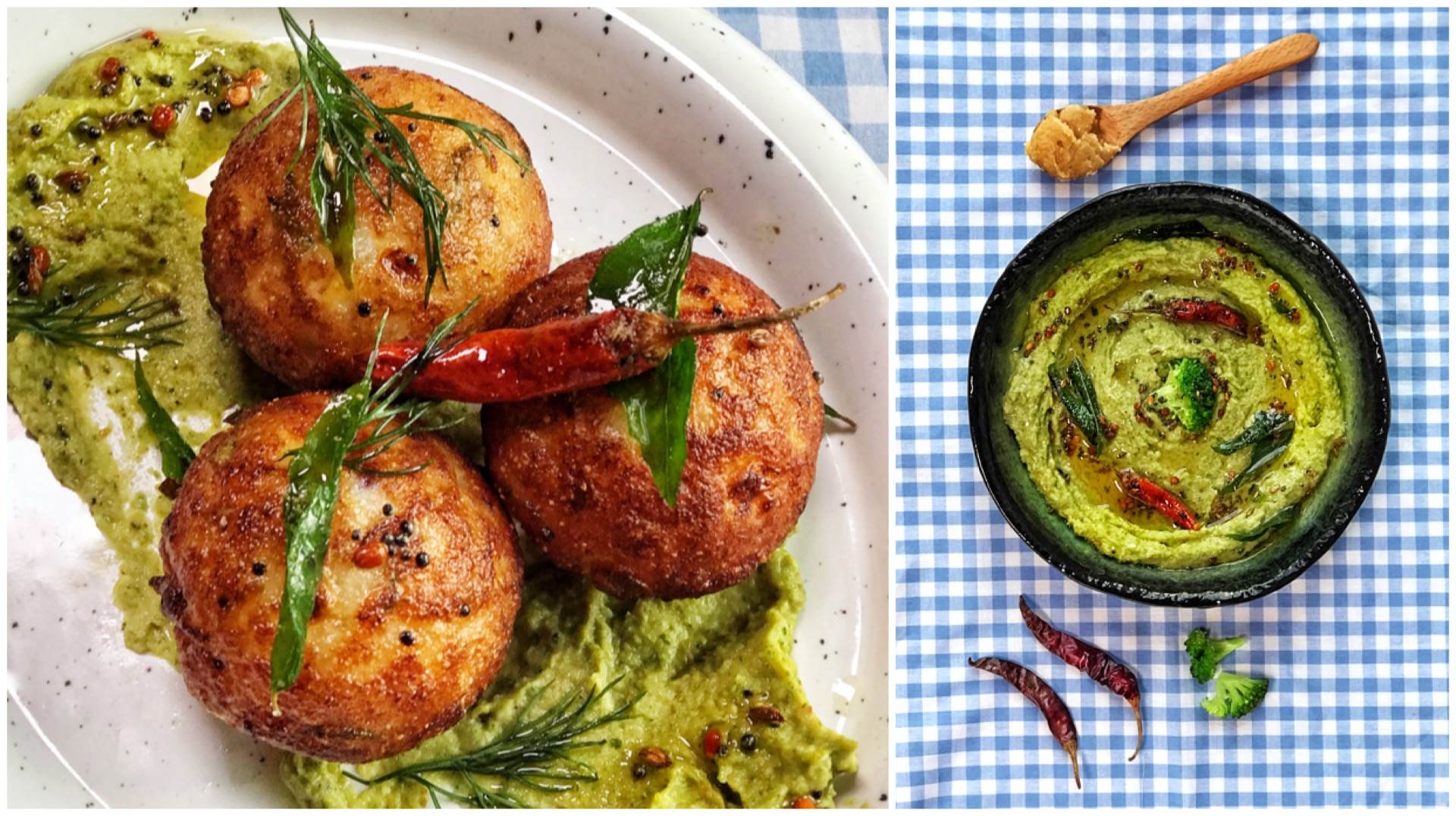 5. "Indian Takoyaki" Corn Paniyaram And Broccoli-Miso Chutney
"If you have some thosai batter in the fridge and a takoyaki, æbelskiver or paniyaram pan, chop up some leftover vegetables and make yourself a snack or breakfast dish.
Alternatively, if corn is more your thing, then try out my fresh, modern take on the traditional snack - my Corn Kuzhi Paniyarams with Broccoli-Miso Chutney. There are so many creative ways to make chutneys and use up a batch of Thosai batter that there is never a dull moment in a South Indian kitchen!"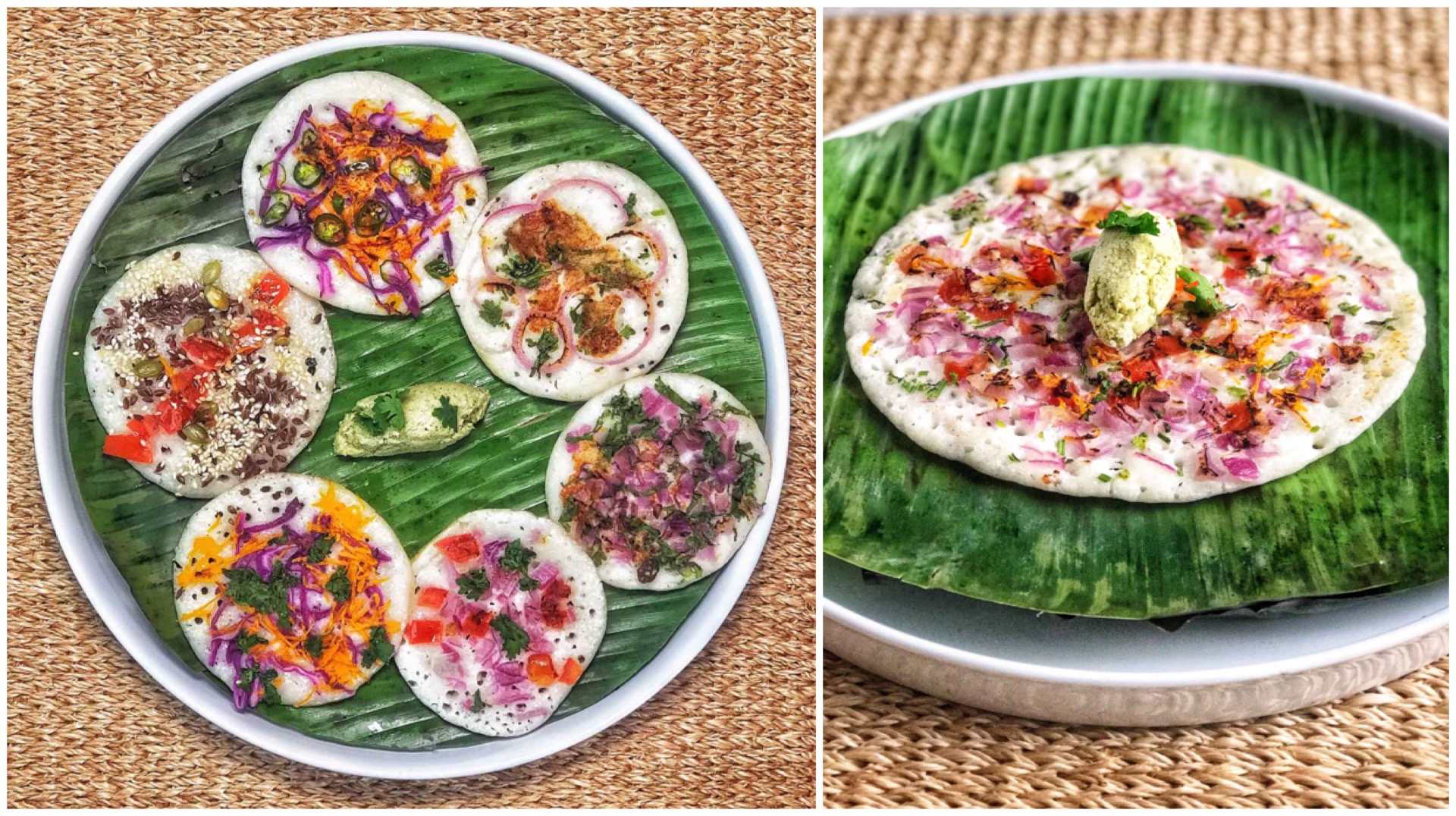 6. Using "Aged" Thosai Batter To Make Oothappams With Oomph
"I've kept the toppings plant-based here but you could add anything you fancy, even grated cheese. My favourite topping on oothappams is lots of thinly sliced red onions and green chillies; the onions become sweet as they cook and brown just the right amount when flipped over while the chillies add a nice contrast of acidity and heat.
"Make sure you have some hot South Indian filter coffee to complete the South Indian Tiffin experience."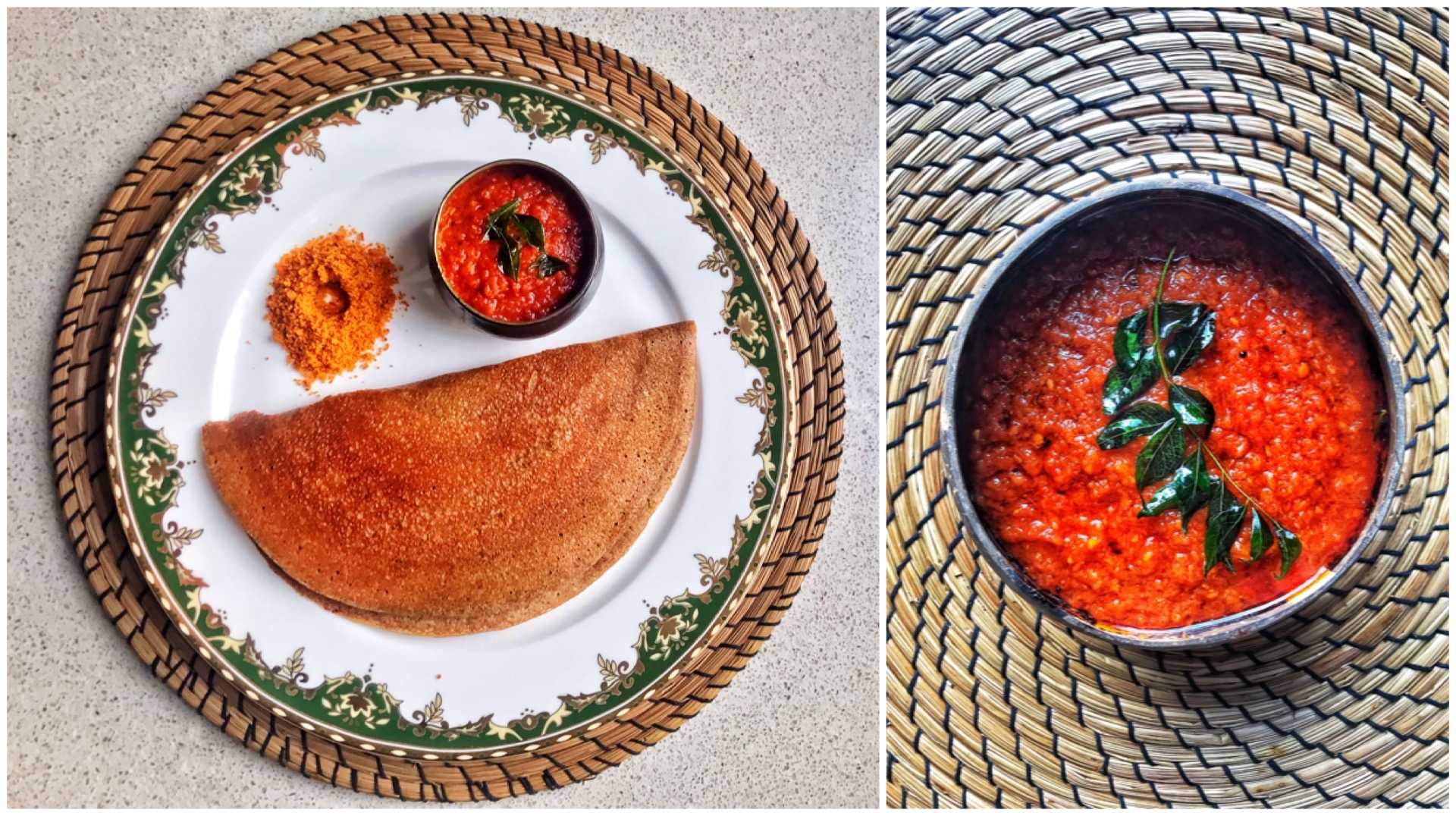 7. Instant Multigrain Thosai With Tomato Thokku
"When the batter hits the hot pan, the heat reacts with the baking soda and creates the tiny bubbles that are characteristic of a traditionally fermented thosai. In short, this instant multigrain thosai has complexity in flavour from the whole grain flours and a crisp lightness from the reaction between the yoghurt and baking soda even without fermentation.
"That isn't to say this instant version is as complex tasting as a naturally fermented one but, in a cinch, when one is in a hurry for a wholesome meal, this variation is an excellent option."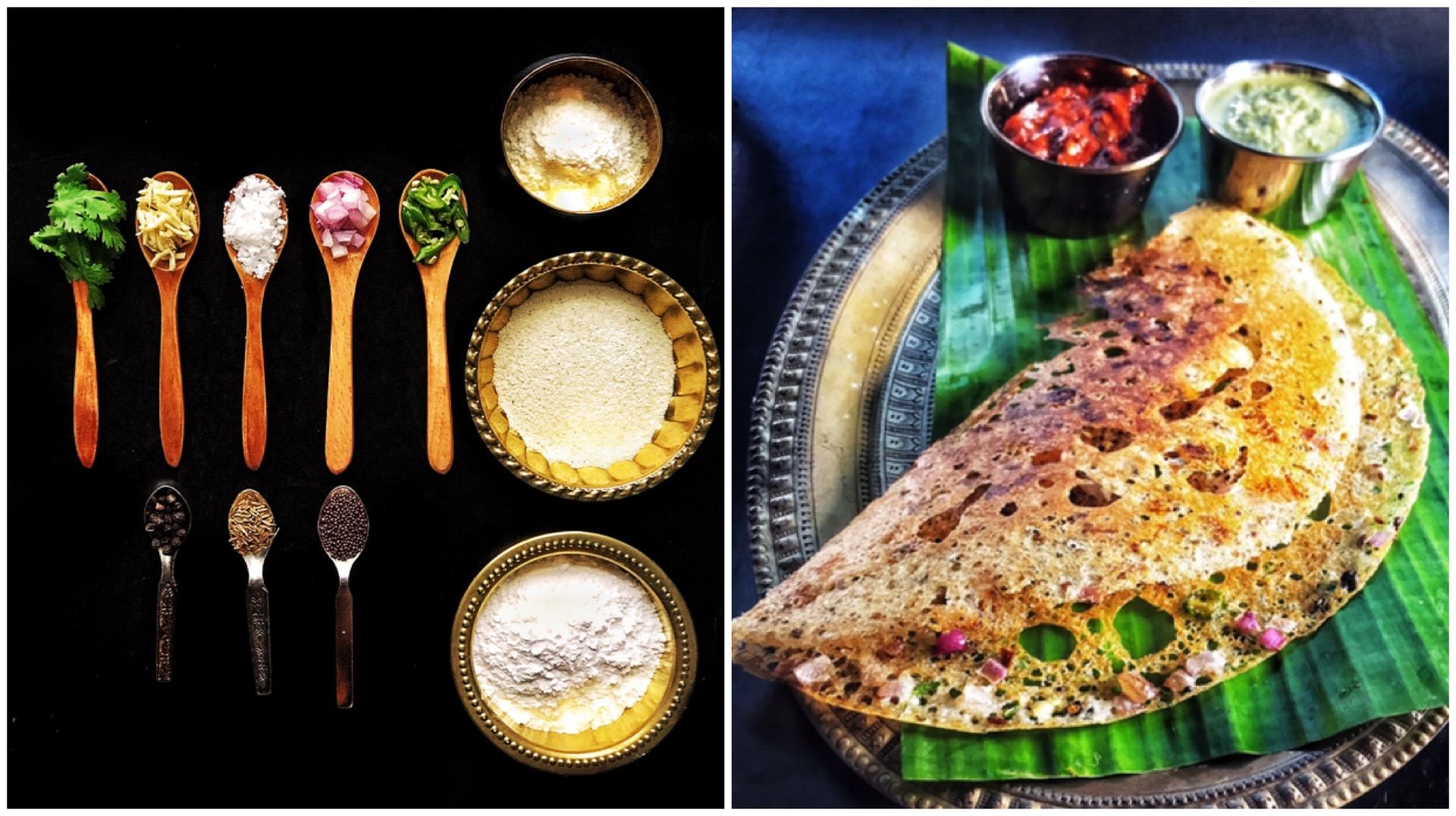 8. This Lacy Rava Thosai Is The Perfect Quick And Crisp Snack
"The oil creates the separation of the watery batter and forms holes, just like it would in a lacy tuile made on a pan. The height the batter is poured from allows the batter to fall in a trickle and so it does not create a uniformed surface.
"As the batter is watery, the thosai takes a longer time to cook than other thosais. I've also found that a cast iron pan creates a more distinct lacy effect and the thosai is crispier. Use only a flat pan to make this thosai, and be prepared for a thosai-speckled, "Jackson Pollock" effect on your stove. All good things come at a price."
9. A Crispy Instant Thosai With Red Chilli-Tomato Chutney
"While this crispy instant thosai is not your traditionally fermented version, the use of wholewheat atta and yoghurt help it taste close to one. Even when I'm not time starved, I like to make this thosai as it is the crispiest thosai I have ever made!"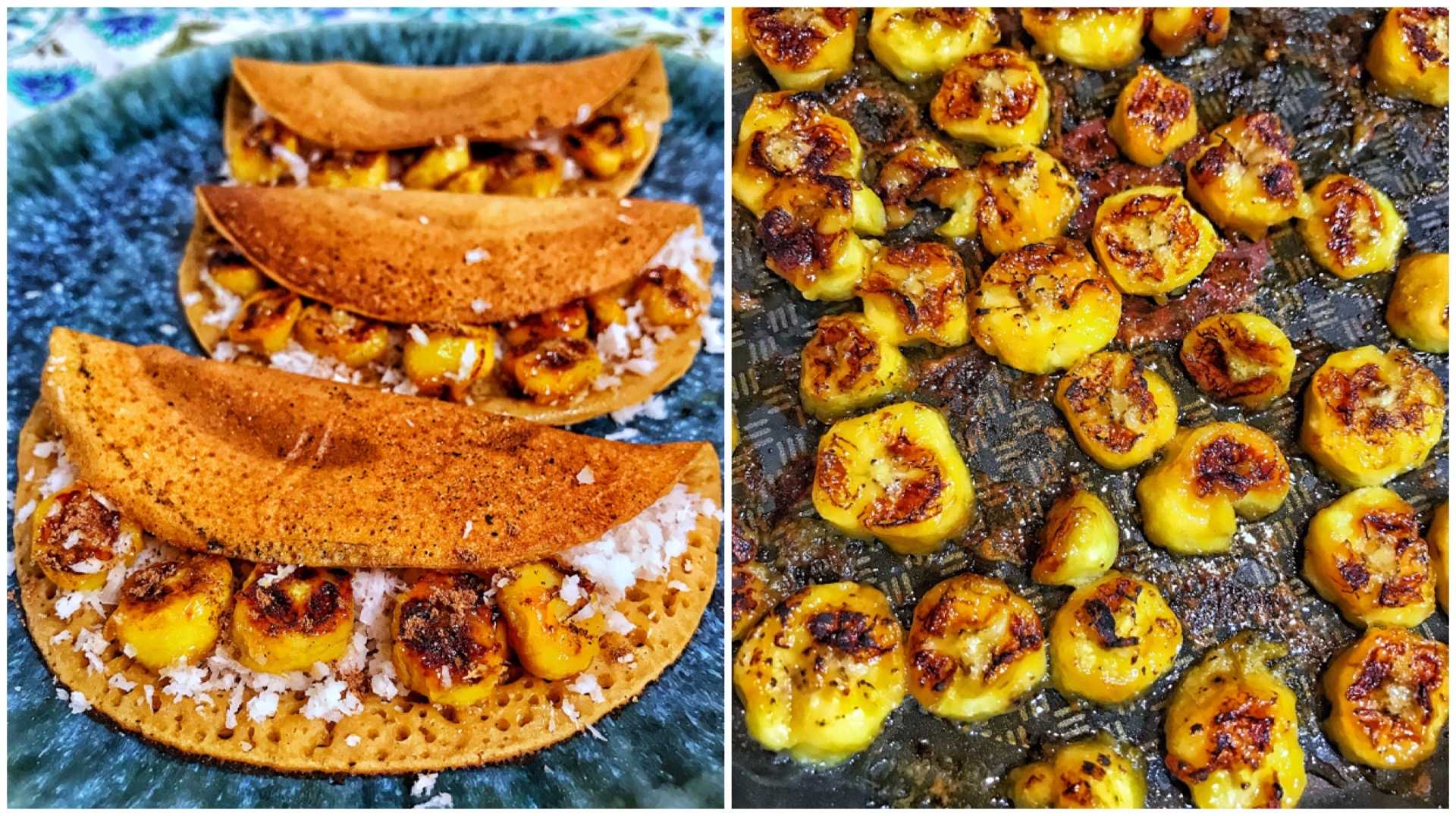 10. Start The Year On A Sweet Note With This Dessert Thosai
"One variation of a thosai is the Vellai (White) Sweet Thosai - an instant sweetened thosai which is a favourite breakfast and teatime treat. Many mothers also pack this easy-to-make treat in their children's lunch boxes.
"In India, the term "thosai" is a catch-all term for anything that is like a crêpe, and so, my version of a Vellai thosai that is not pale in colour, Dessert Thosai with a Caramelised Banana and Coconut Stuffing, can also be called a thosai."
For the latest updates on Wonderwall.sg, be sure to follow us on Facebook, Instagram and Telegram. If you have a story idea for us, email us at [email protected].