5 Meals To Break Fast With This Ramadan
Fasting and communal feasting are all part of the holy month of Ramadan for Muslims. As the day segues into dusk, Muslims come together celebrate their gratitude after a day of fasting as a means to grow closer to their faith.
Whether you're dining at home with the family or breaking your fast with friends at a restaurant, here are some ideas for places to eat, from cheap and cheerful pizzas to unending buffet feasts.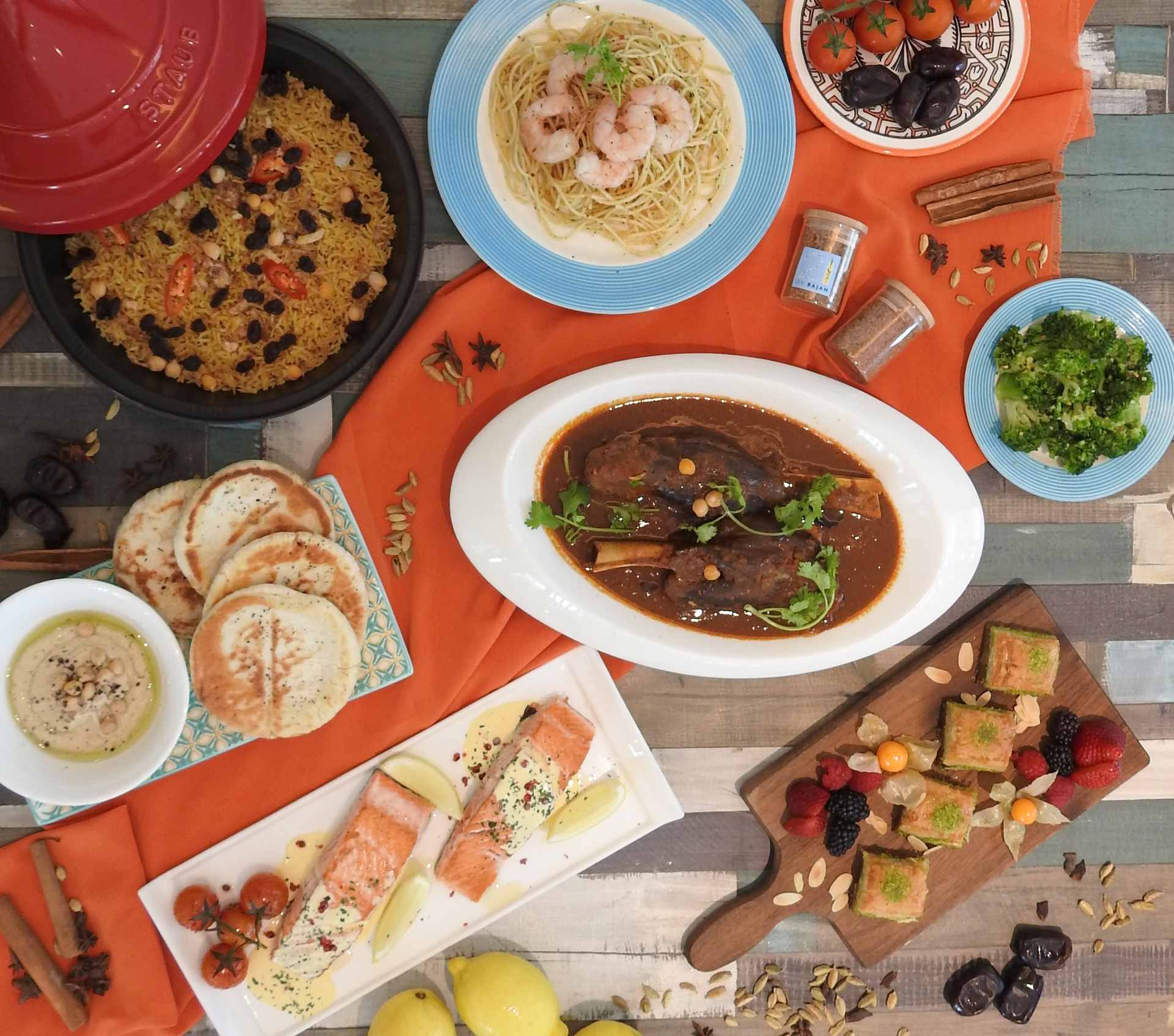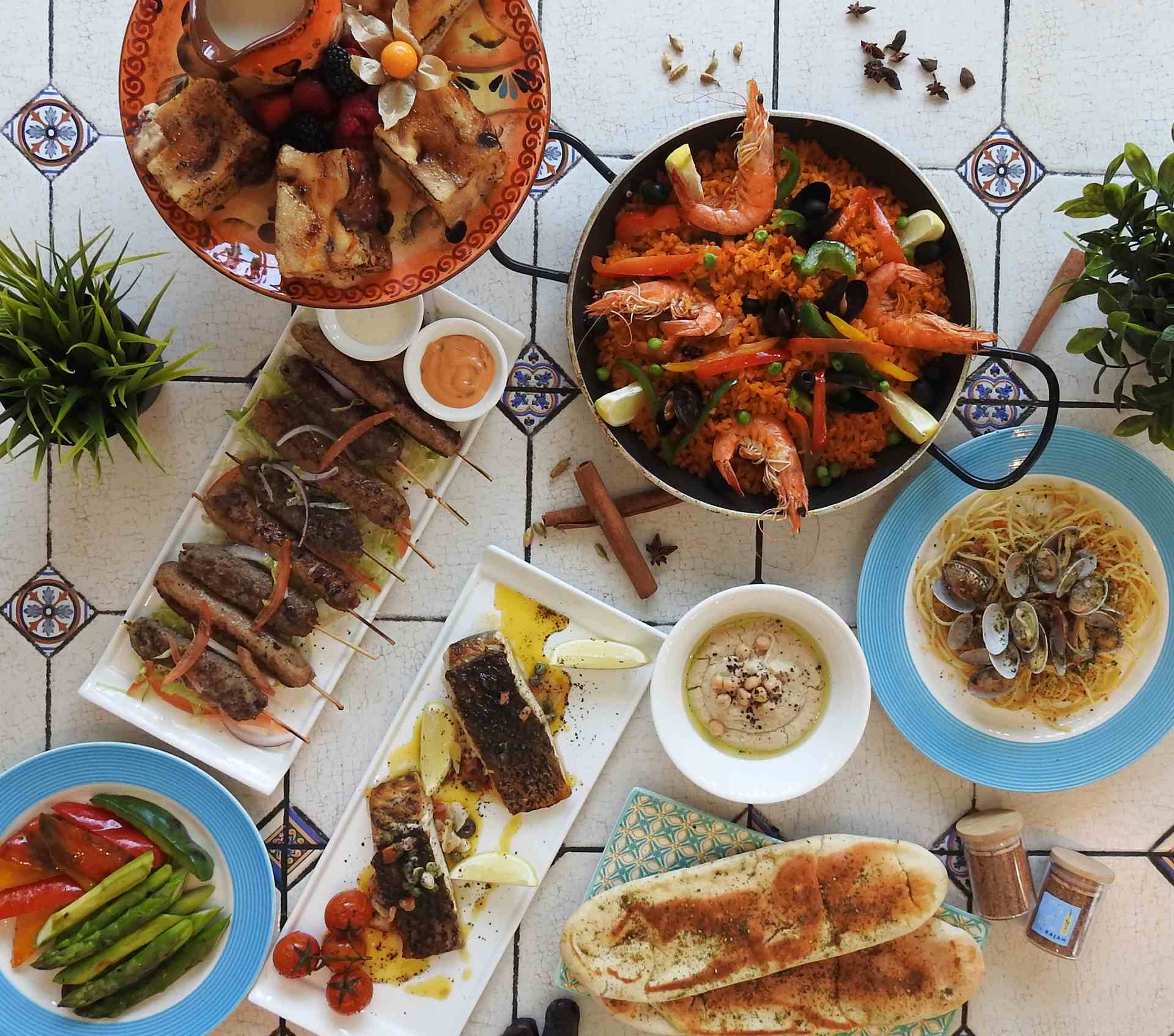 Mediterr-Asian Buffet At 21 On Rajah
As the name of the buffet suggests, diners can expect a host of dishes from the Mediterranean and Asian canon. Back after a 20-month hiatus, 21 On Rajah has re-emerged with a vengeance and introduced 18 new dishes on its a la carte buffet menu. These include assorted chicken, lamb and beef kebabs with a creamy garlic sauce, beef shwarma, and cured salmon gravlax with fennel salad.
Dishes are served a la minute in the spacious dining hall appointed in a beautiful blue-and-white seaside theme. From the Mediterranean line-up, look forward to things like braised lamb shanks with Moroccan spices and kabsa (a fragrant rice dish) and pocket pitas stuffed with minced beef, cucumber, tomatoes and tahini.
There's a barbecue and grill station, and a Mediterranean tapas station with light bites such as croquettes with chilli aioli and Mediterranean crab salad. And we haven't even gotten to the local dishes like prawn noodle soup, Nyonya laksa and Malay chicken curry. Best to wear your loosest clothing to dine here. Prices start from $48 per adult.
---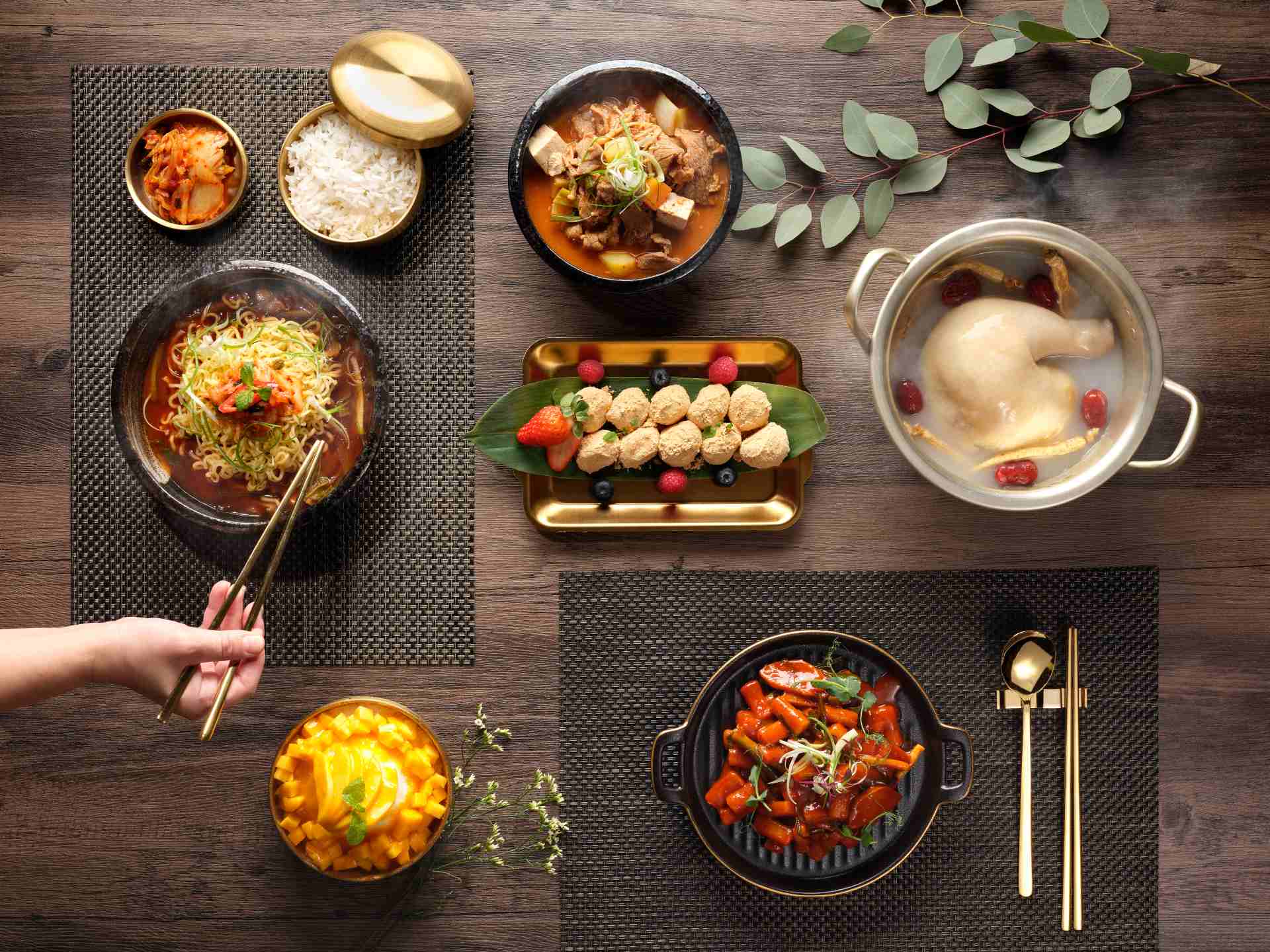 Ramadan Buffet at Atrium Restaurant
Kimchi ramen, ginseng chicken soup, and beef brisket in soybean paste are just some of the Korean favourites that await at this iftar buffet. If bingeing on K-dramas has got you craving for spicy Korean fare, then Atrium Restaurant has all the fixins'. There are tteokbokki (spicy rice cakes), pajeon (pancakes), spicy seafood stew and mango bingsu.
If the rest of your fam would rather some local delights, there are also freshly made prata, Hainanese chicken rice and laksa, on top of oysters and salmon sashimi. There's truly something for everyone here! Available till 31 May, prices start from $41 per adult for lunch and $47 for dinner.
---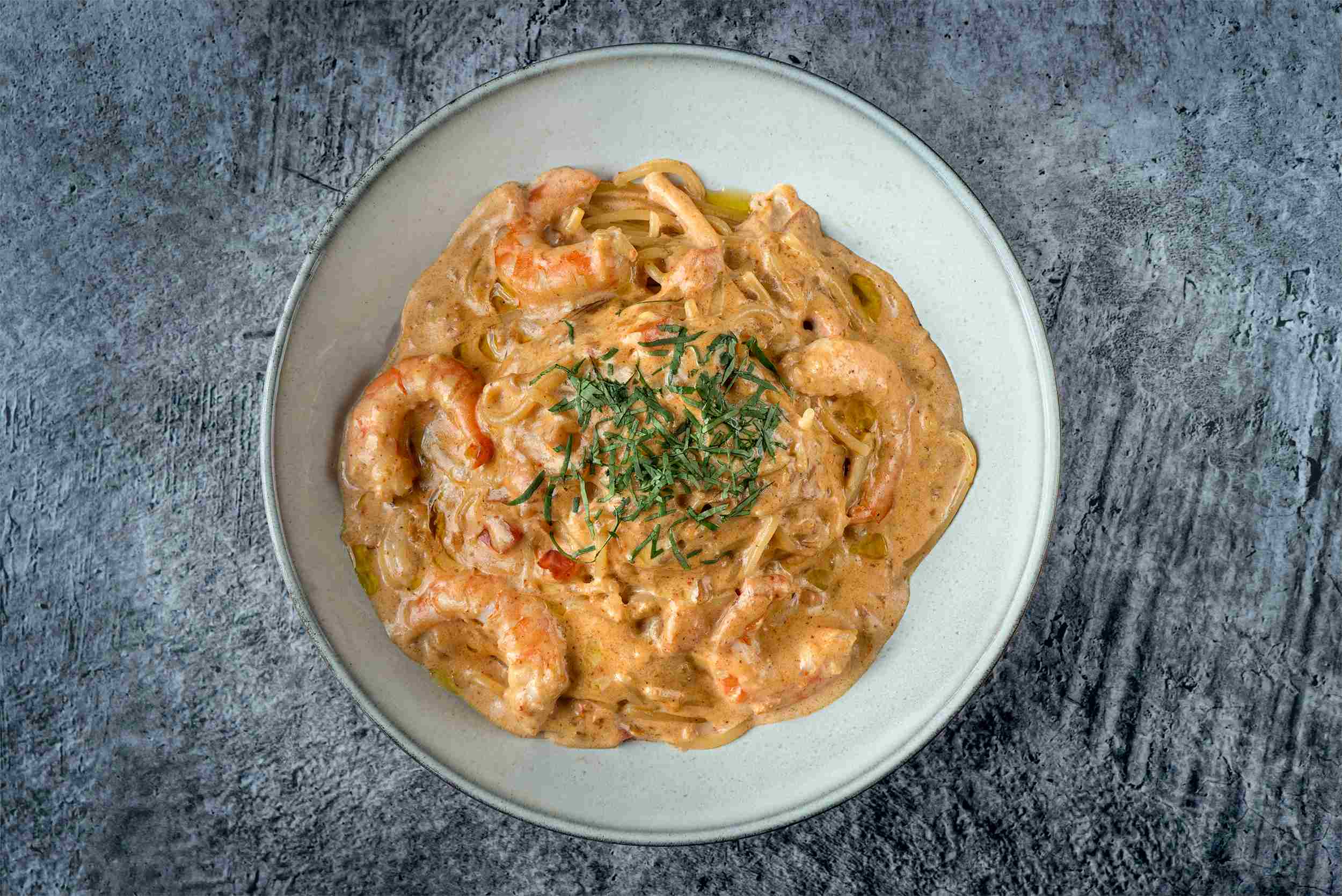 Sambal Prawn Pasta And Curry Seafood Baked Rice from Pasta Mania
To commemorate the month of Ramadan, Pasta Mania has debuted two new main courses. The sambal prawn pasta ($13.50) features a base of nasi lemak sambal-flavoured cream sauce with juicy prawns, while the curry seafood baked rice ($12.90) comprises aromatic curry rice with prawns, squid and mussels beneath a blanket of cheese. Both are available as part of the Ramadan Combo ($22.20, for dine-in only) and the Ramadan Family Feast ($55, for delivery only).
The former feeds one person and comes with a choice of appetiser, sambal prawn pasta or curry seafood baked rice, and a passion tea quencher. The latter serves five and features a choice of four pastas and baked rice, a 10-inch pizza, two nutty ciccolato brownies, and five drinks. Available till 8 May.
---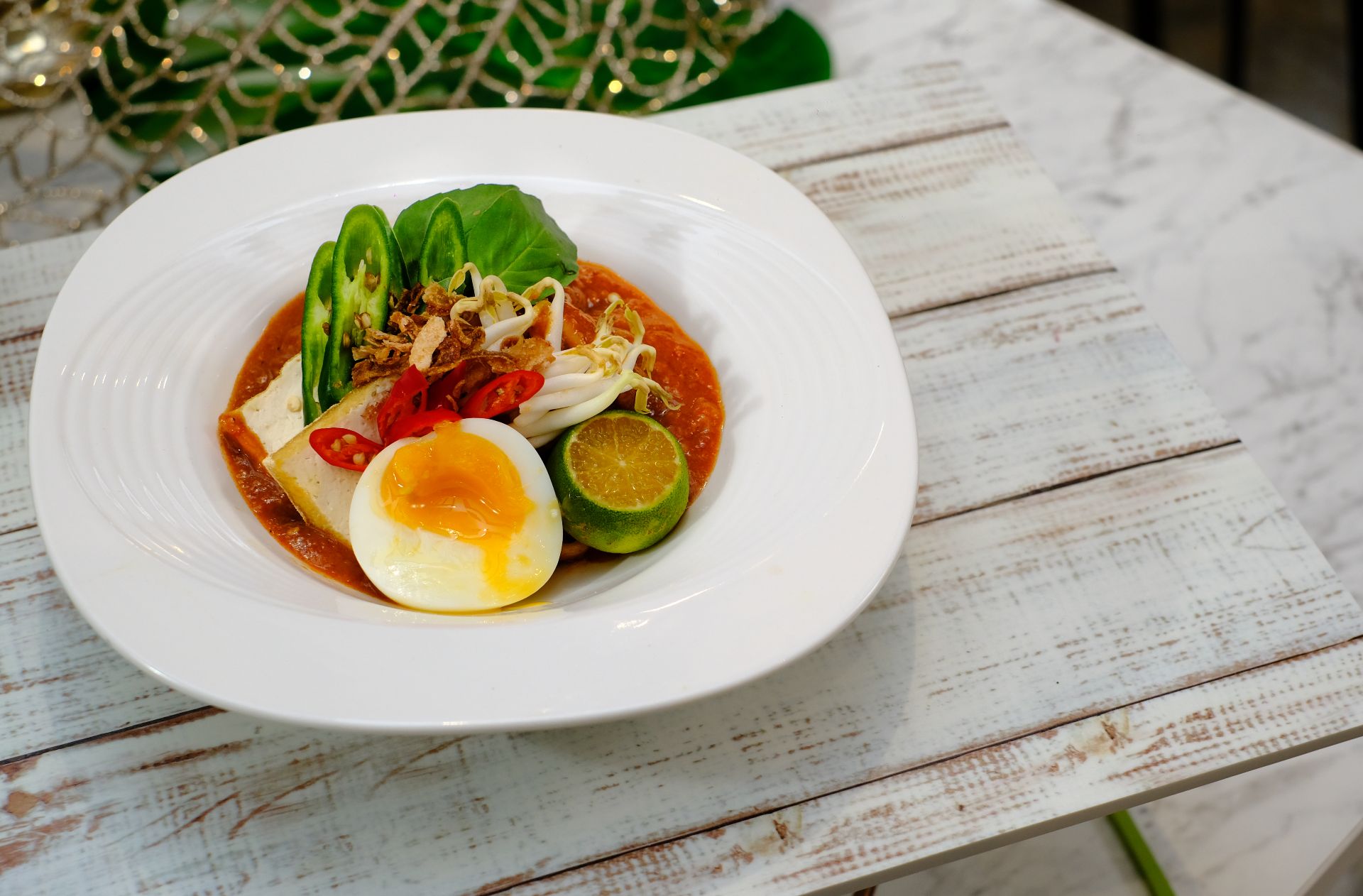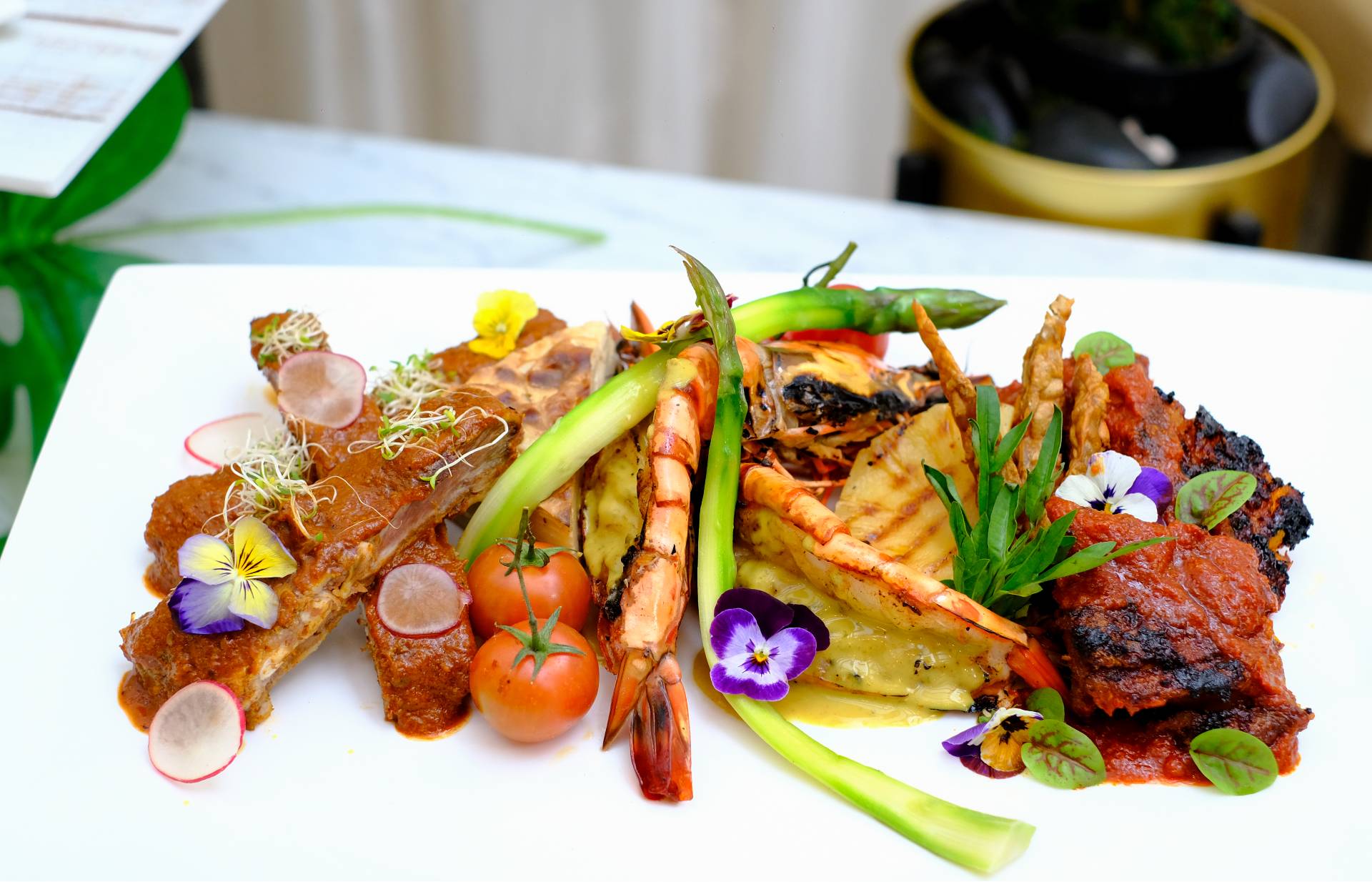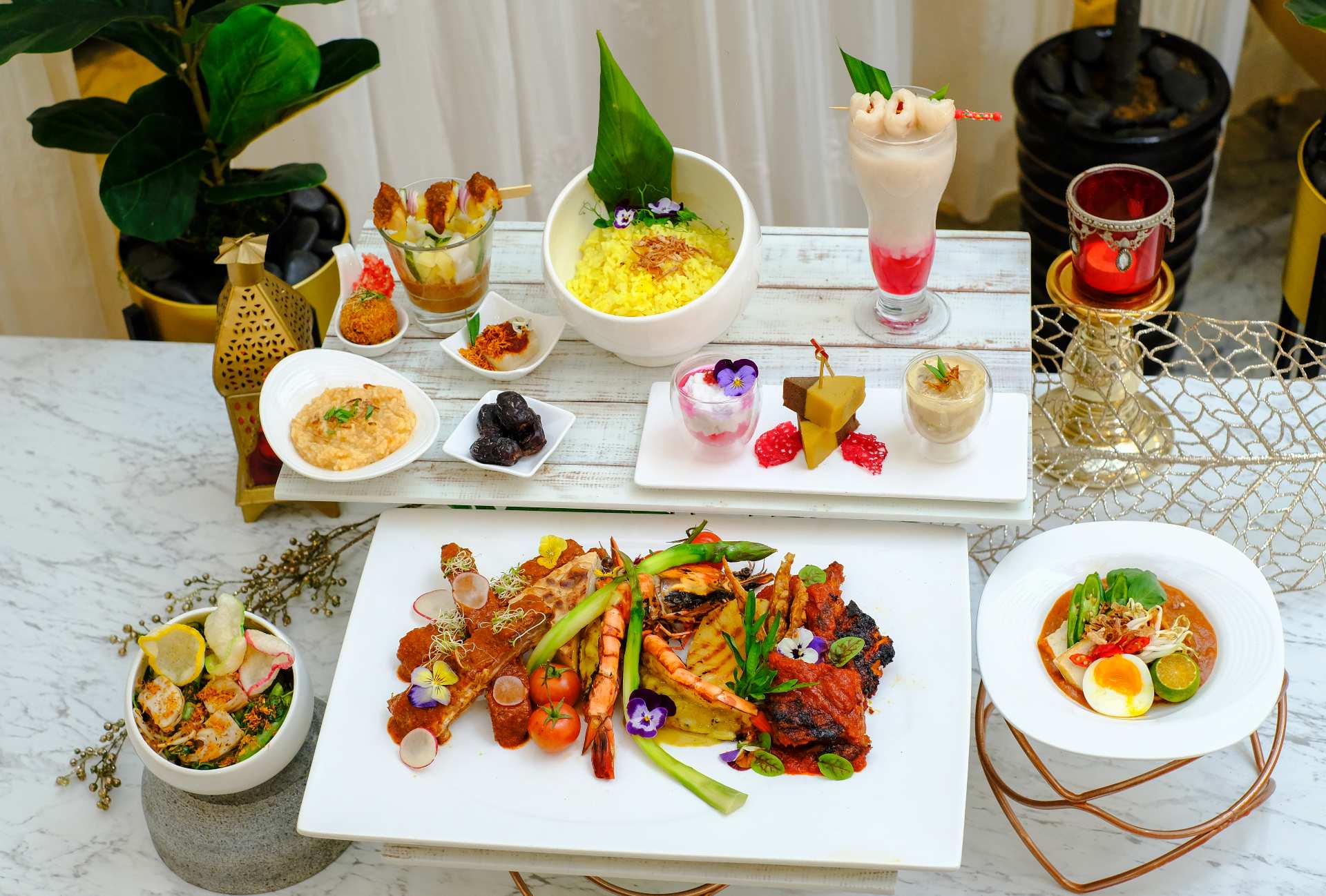 A Nusantara Iftar at Permata Singapore
If you're up for a fancy Nusantara feast, head to Permata Singapore at the historic Gedung Kuning or yellow mansion, which was once part of the royal enclave at Kampong Gelam. Here, chef Mel Dean has put together a menu of celebratory dishes that include lemang and serundeng (glutinous rice cakes with spiced coconut floss) and nasi kuning di raja (fragrant turmeric rice).
Also on the menu is mee maidin, an iconic dish created in 1940s Kampong Gelam comprising yellow noodles in a thick prawn gravy topped with fried bean curd, fried shallots, green chillies and lemon basil.
And we did we mention the Minangkabau lamb rib rendang, Sundanese grilled chicken salad, and baked jumbo prawns with spicy turmeric, basil cream and grilled pineapple among a host of other things? This $78-per-person menu is certainly a meal fit for royalty.
---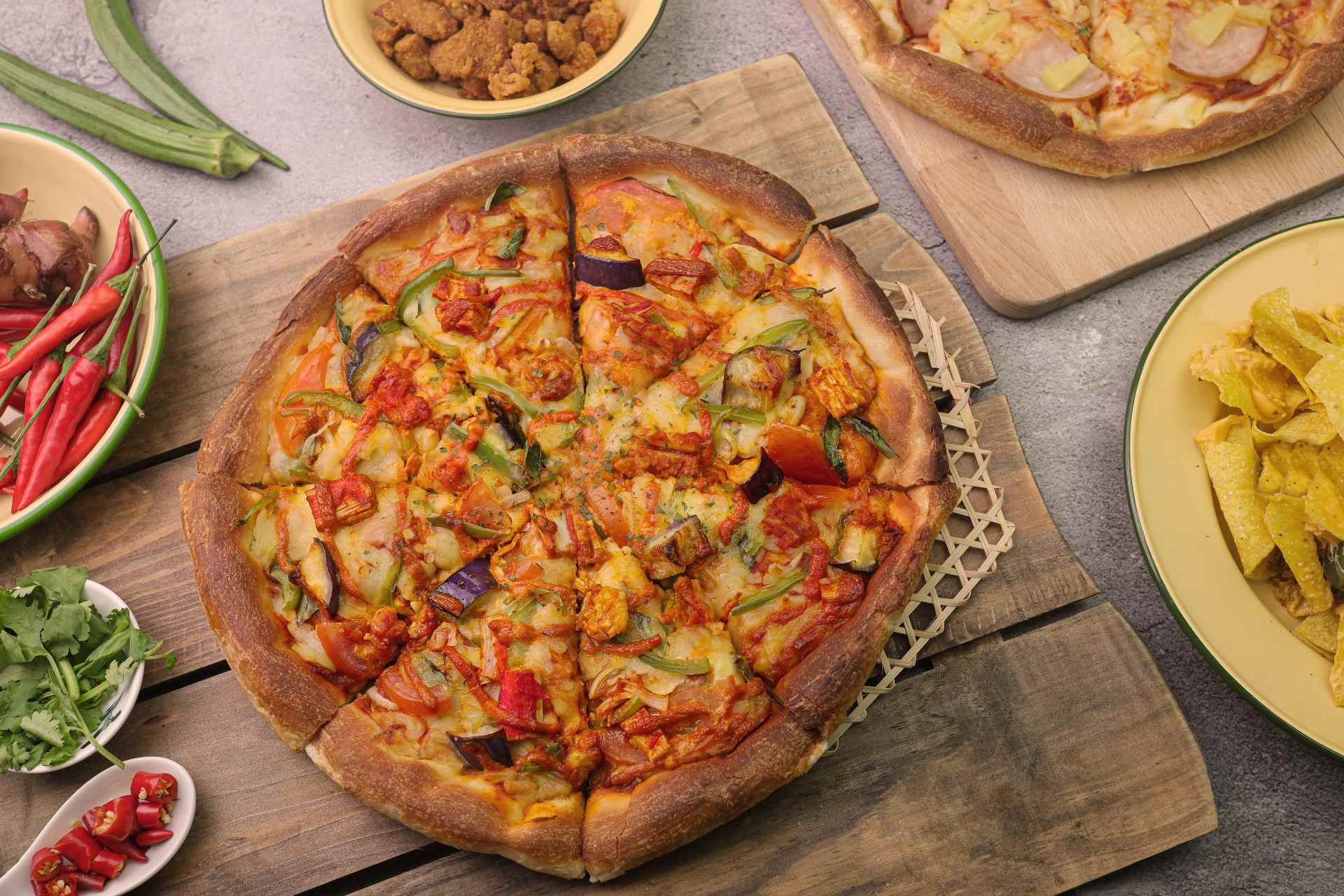 Assam Curry Seafood Pizza From Pizza Arc
Halal-certified Pizza Arc has been known to make fun pizza renditions of our beloved national dishes. Cases in point: yusheng pizza for Chinese New Year, nasi lemak pizza for National Day, and sambal prawn pizza for… well, any old day.
This Ramadan, Pizza Arc has done it again with an assam curry seafood pizza. The crispy-edged chewy dough is first loaded with cheese, generously strewn with seafood and finished off with lashes of spicy assam curry mayo. It's worth a gander for an iftar meal with the fam.
For Hari Raya, Pizza Arc is offering a special $59.90 bundle comprising a 12-inch assam curry seafood Premium pizza, a 12-inch Classic pizza, your choice of nacho chips or satay popcorn chicken, and two cans of VIDA soda.
For the latest updates on Wonderwall.sg, be sure to follow us on Facebook, Instagram and Telegram. If you have a story idea for us, email us at [email protected].