Go There Eat What: Taman Jurong Market & Food Centre
From 22 Jul 2021 to 18 Aug 2021 (both dates inclusive), social gathering group sizes will be reduced to a maximum of 2 persons and dining-in at all F&B establishments will cease. For a full list of safety measures, click here.
The information in this article is correct at the time of publishing.
This series is inspired by the National Heritage Board's new digital photography project entitled "Our Hawker Culture: Built for Great Taste", in which four local photographers have captured oft-overlooked features of 12 hawker centres in Singapore. In each edition, we'll highlight one awesome hawker centre and the mouth-watering makan you can find there.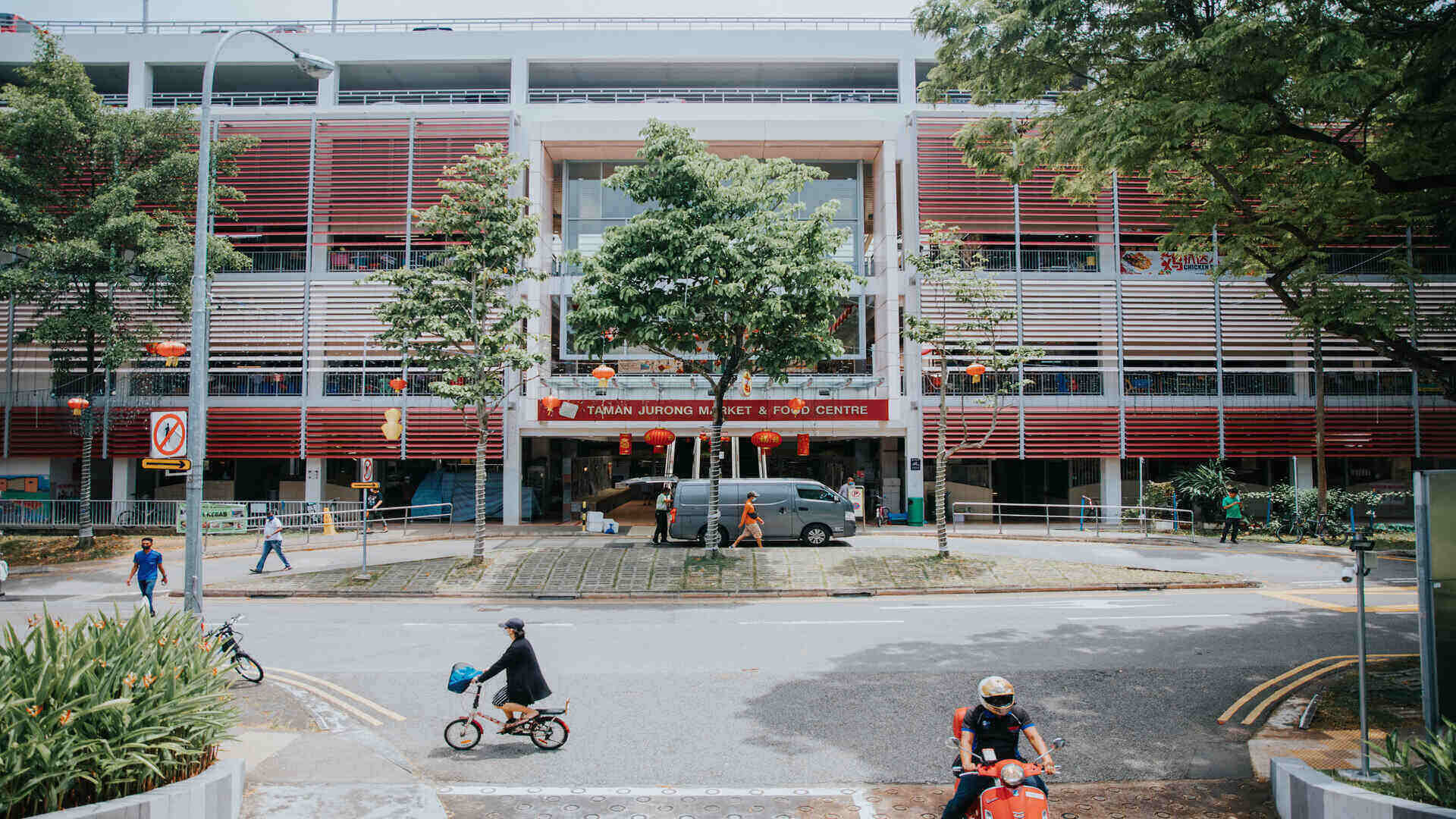 Taman Jurong Market and Food Centre is relatively new when you compare it to other hawker centres, having only been built in 2005 and upgraded in 2019.
Comprising three smaller hubs - Corporation Drive Market, Corporate Drive Food Centre and Yung Sheng Food Centre, it has quickly grown to become a favorite amongst West-siders.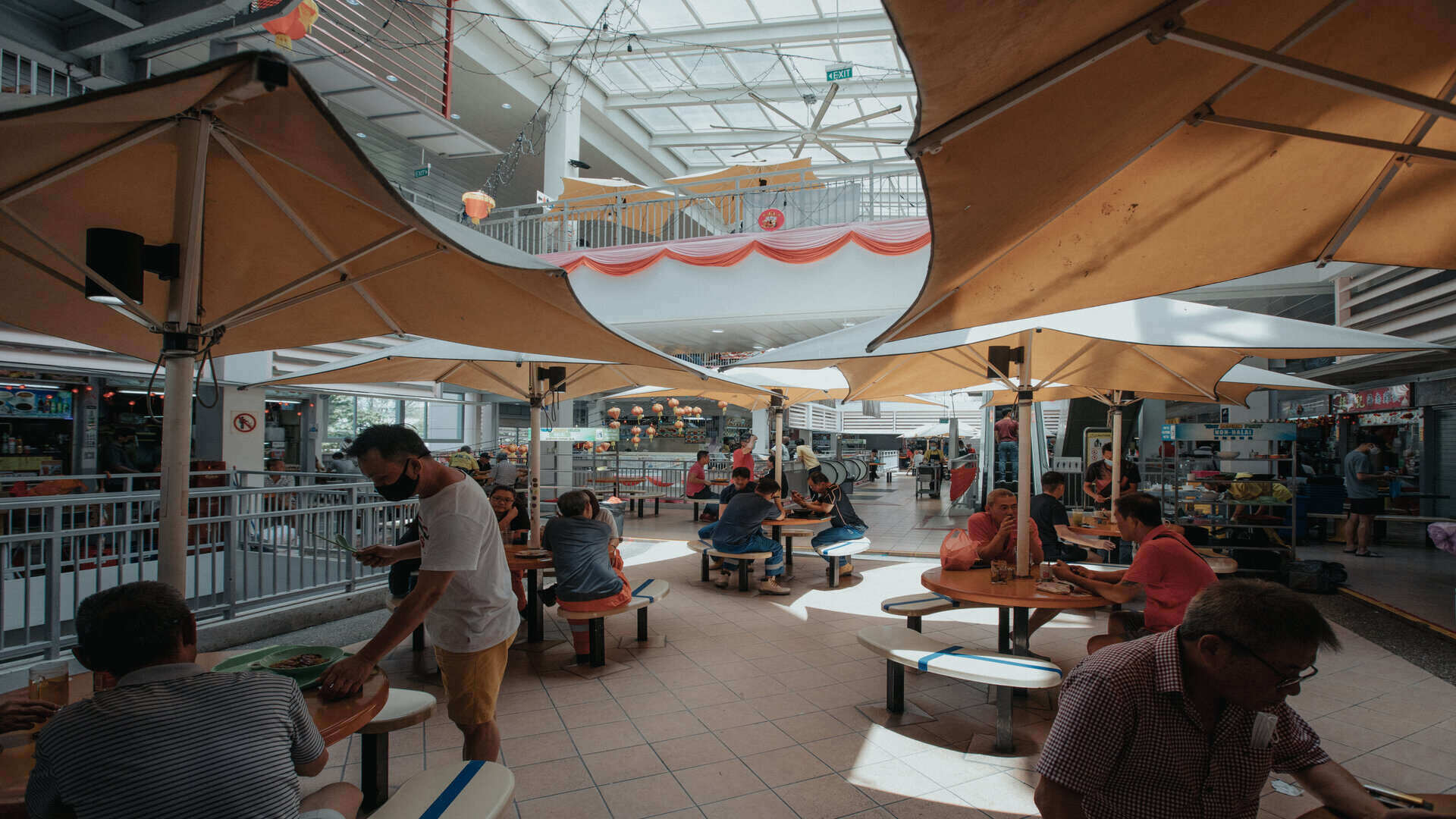 This food centre has great ventilation thanks to the layout, with a variety of seats that cater to families of all sizes. I mean, check out those sweet, white umbrella shelters.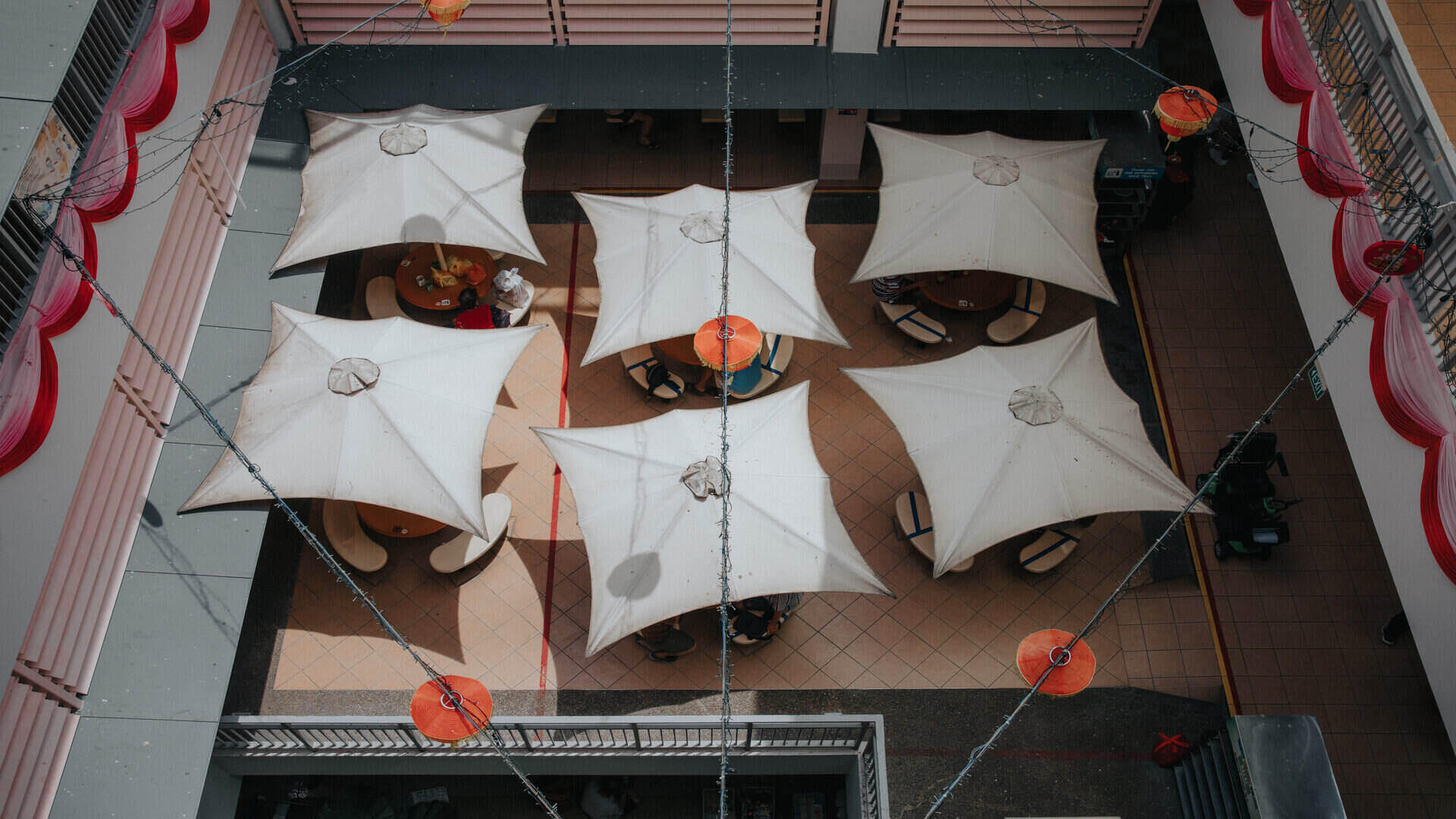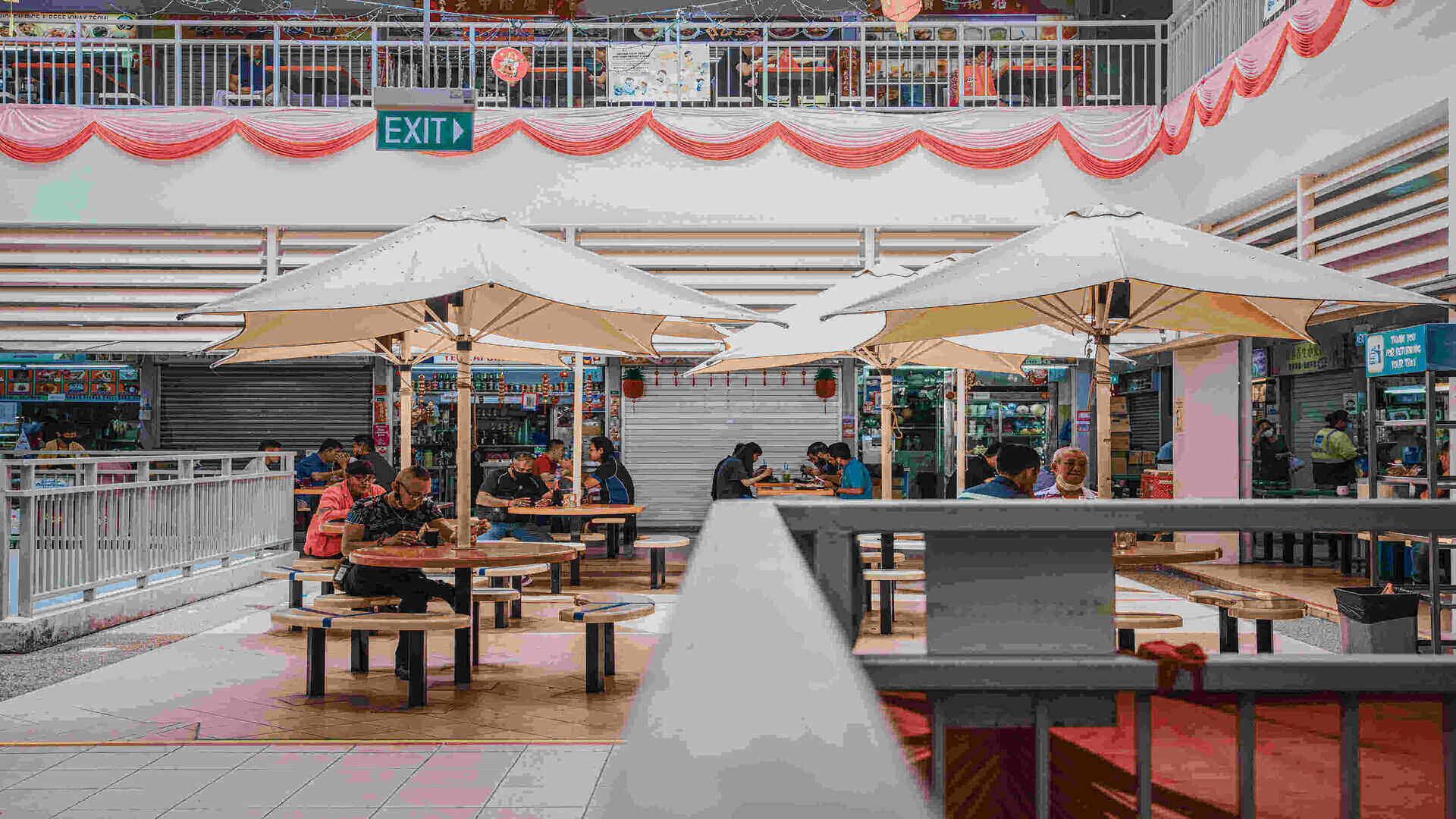 The central courtyard also allows for natural sunlight to stream in, giving off holiday vibes with its al fresco dining area. Self-taught urban photographer Lee Yik Keat manages to capture this heartland gem in all its delicious glory.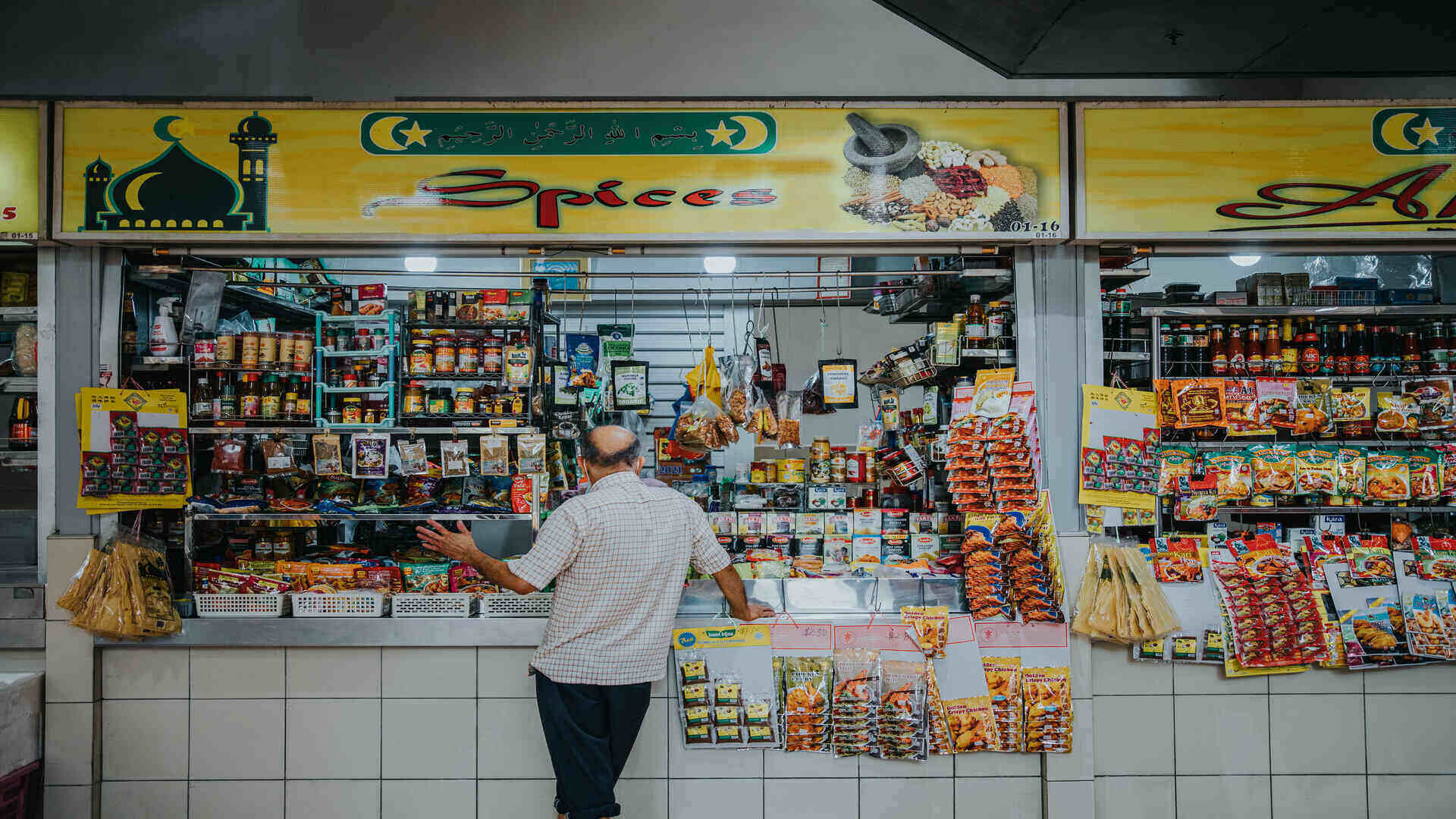 From the old-school tuck shops to its homely interior court yard, Taman Jurong Market Food Centre certainly gives off a welcoming atmosphere.
And the gastronomic offerings here are just as inviting! Here are some makan recommendations for the next time you're in the neighbourhood and want some yummy dapao.
ButterNut
This Western fusion-food stall sells thin-crust pizzas and, boy, their namesake ButterNut Chicken Pizza is worth the trip alone. Rosemary herbs, roasted butternut chunks and oven-baked chicken slices make for a sumptuous concoction.
The butternut is torched after it comes out of the oven and the sweetness mixes suprisingly well with the chicken bits. The crust is absolutely delicious and crunchy. Chef's kiss.
Stall number: #02-108
Yang Jia Fried Hokkien Prawn Mee
The Fried Hokkien Prawn Mee here is slurpy-good! Served wok hei-style, the charred texture and fragrant flavours pack a punch. The chilli is sweet and accompanies the dish well. If you love some old-school coffeeshop noodles, this stall is for you.

Stall number: #02-106

Ng Kee Teochew Fish Ball Kuay Teow Mee
The fishball noodles are generously doused in sauce, blending well with the bouncy, handmade fishballs. There are also fish dumplings and sliced fishcakes added for good measure. For only five bucks, it's reasonably priced.
Stall number: #02-64

For the latest updates on Wonderwall.sg, be sure to follow us on Facebook, Instagram and Telegram. If you have a story idea for us, email us at [email protected].