Go There Eat What: Tampines Round Market & Food Centre
From 22 Jul 2021 to 18 Aug 2021 (both dates inclusive), social gathering group sizes will be reduced to a maximum of 2 persons and dining-in at all F&B establishments will cease. For a full list of safety measures, click here.
The information in this article is correct at the time of publishing.
This series is inspired by the National Heritage Board's new digital photography project entitled "Our Hawker Culture: Built for Great Taste", in which four local photographers have captured oft-overlooked features of 12 hawker centres in Singapore. In each edition, we'll highlight one awesome hawker centre and the mouth-watering makan you can find there.
One of the most recognisable landmarks in Tampines, the Tampines Round Market & Food Centre and its adjacent shophouses have served as a social and commercial hub for Tampines residents since its opening in 1983.
Aspects of its architecture and activity have been captured by local photographer Rebecca Toh in a series of images that are part of NHB's digital photography project, "Our Hawker Culture: Built for Great Taste".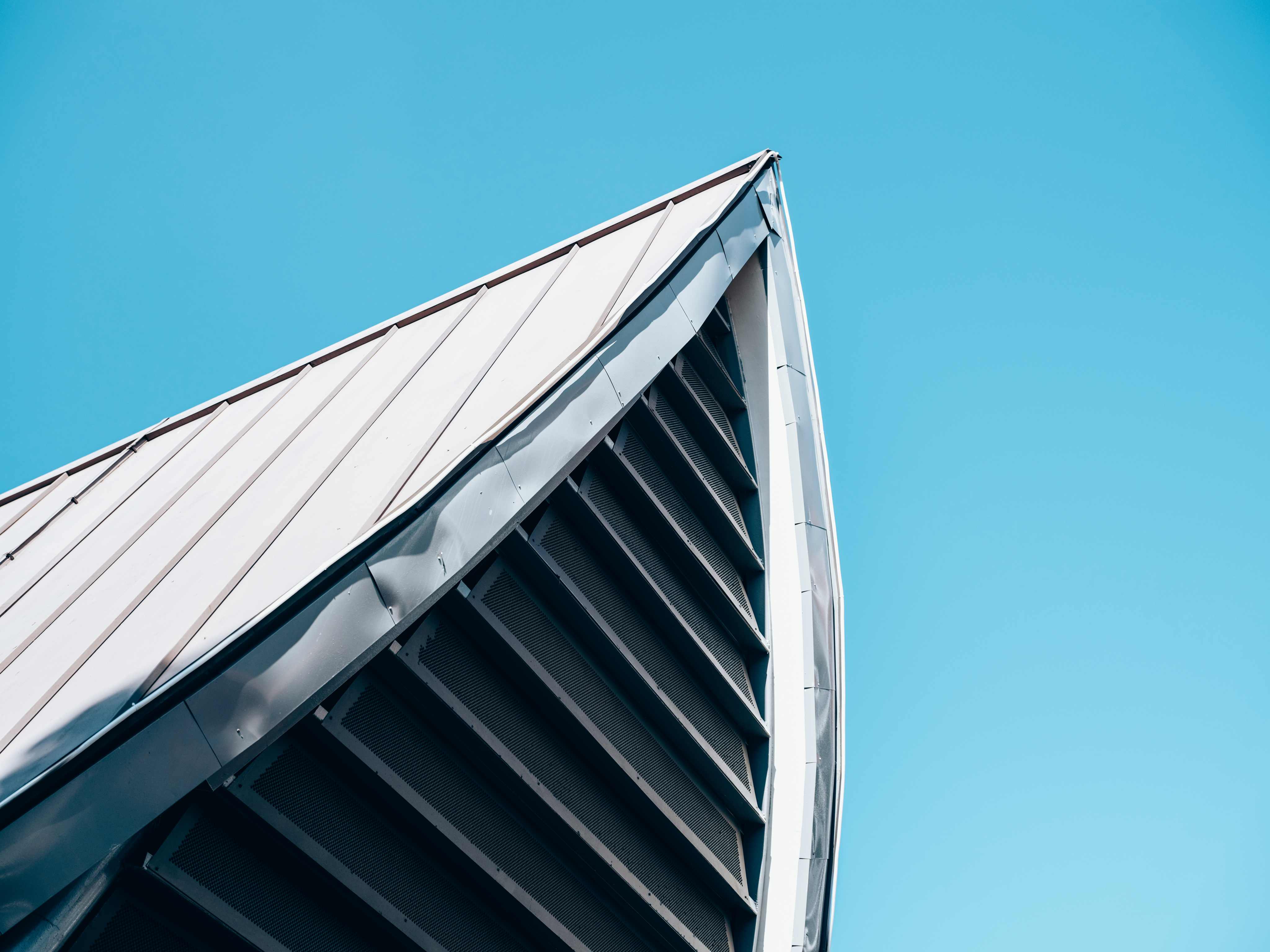 In the early 1980s, HDB envisioned the phasing out of traditional wet markets in response to changing lifestyles and the growing popularity of supermarkets. Hence, the Round Market was expected to be one of the last few wet markets to be built. However, wet markets continued to be popular with residents and HDB reintroduced them in the late 2000s.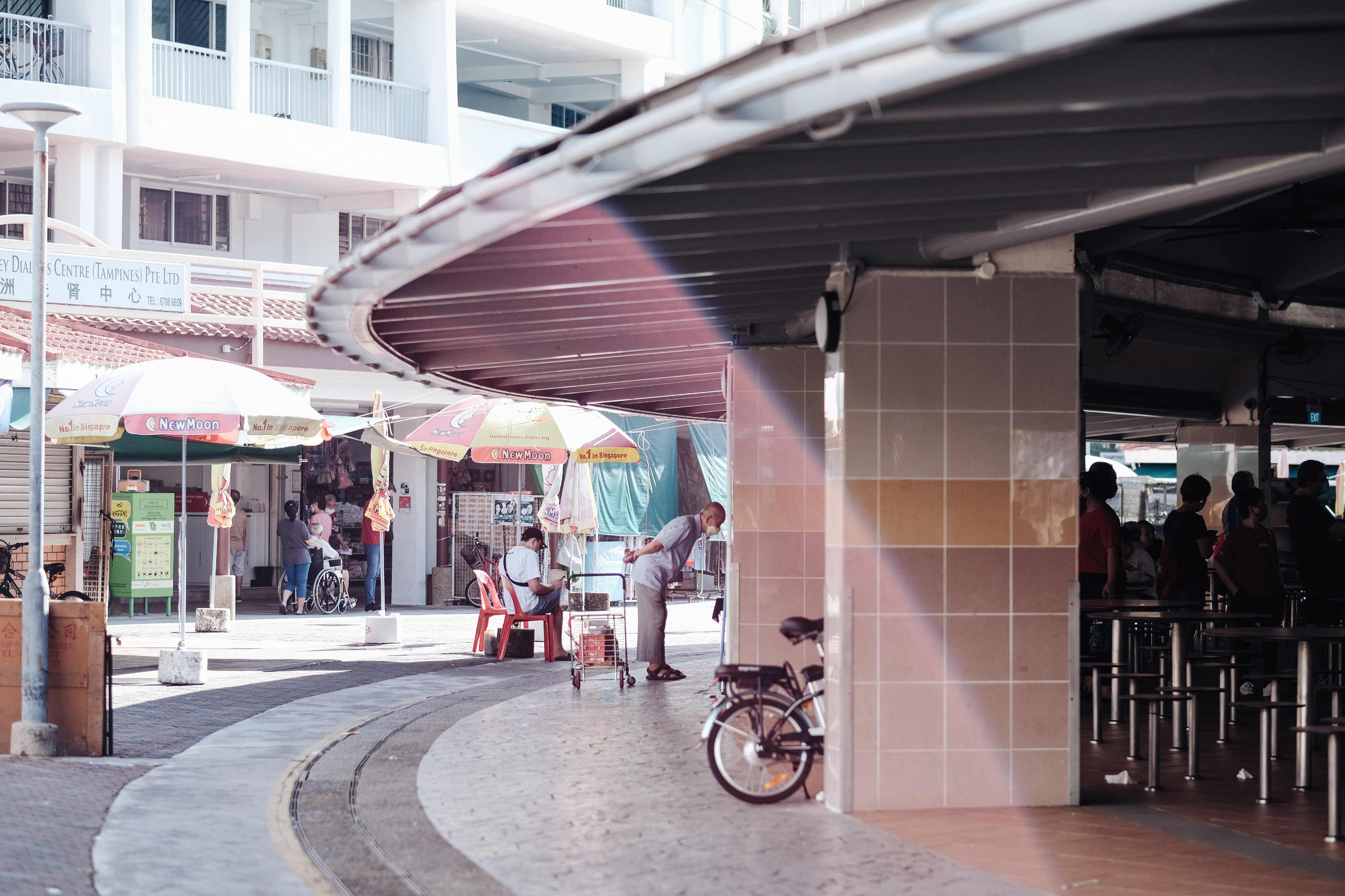 The market is surrounded by a ring of shophouses occupied by businesses such as clinics, bicycle shops, bakeries and hair salons, comprising a mix of amenities and services commonly found in neighbourhood centres.
While the market's hawkers draw customers from all over the island with the quality of their food, nearby banks and shops made this area a bustling hive of activity, especially before the massive shopping malls in Tampines Central were developed.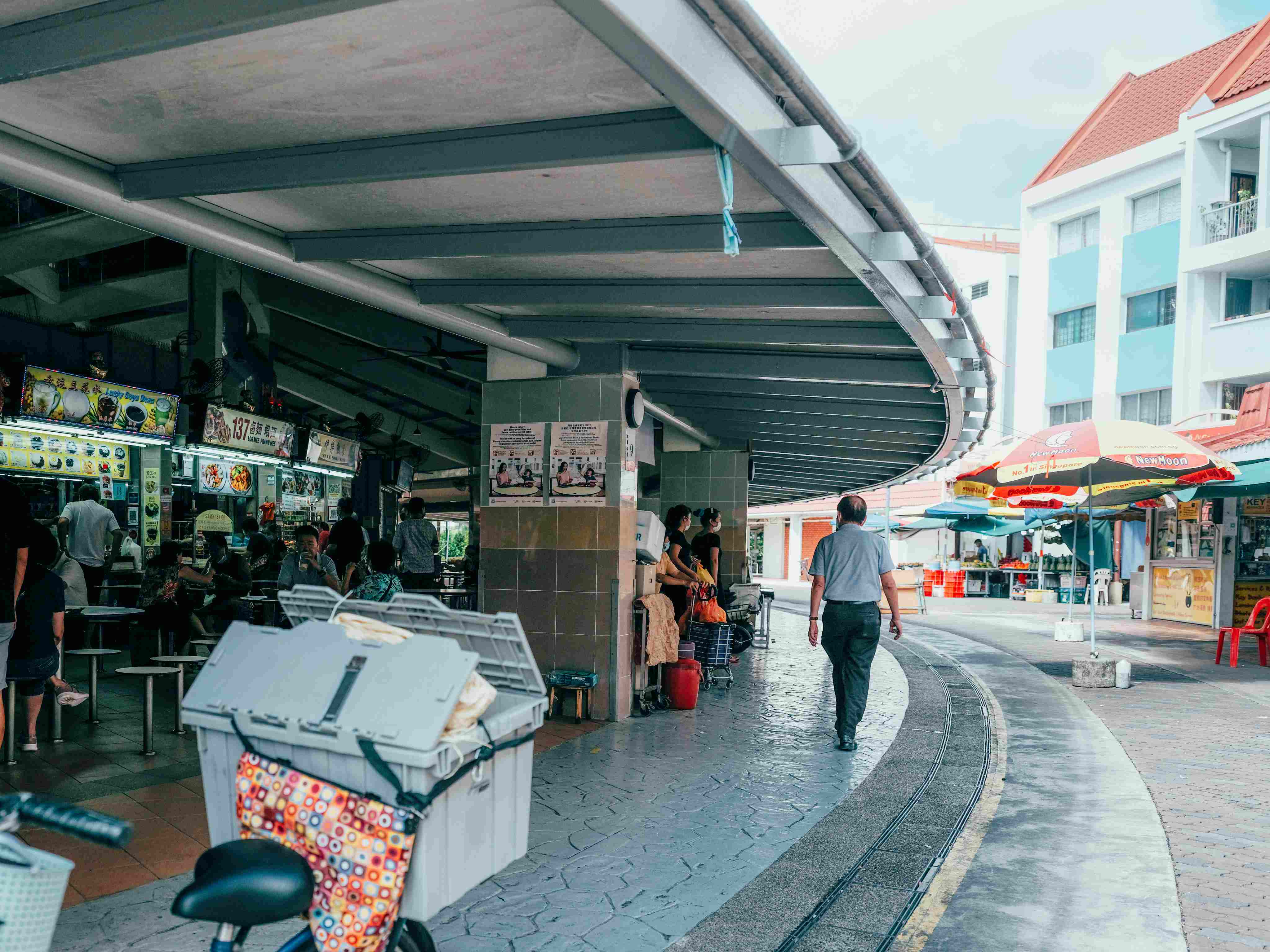 There is also a strong sense of camaraderie amongst the hawkers at the market – some of whom have been operating their stalls for more than three decades. Part of this rapport springs from the fact that 72 stallholders relocated to Tampines as a group in 1983, after the market and hawker centre at Block 176 in Toa Payoh Lorong 2 was demolished to make way for an MRT line.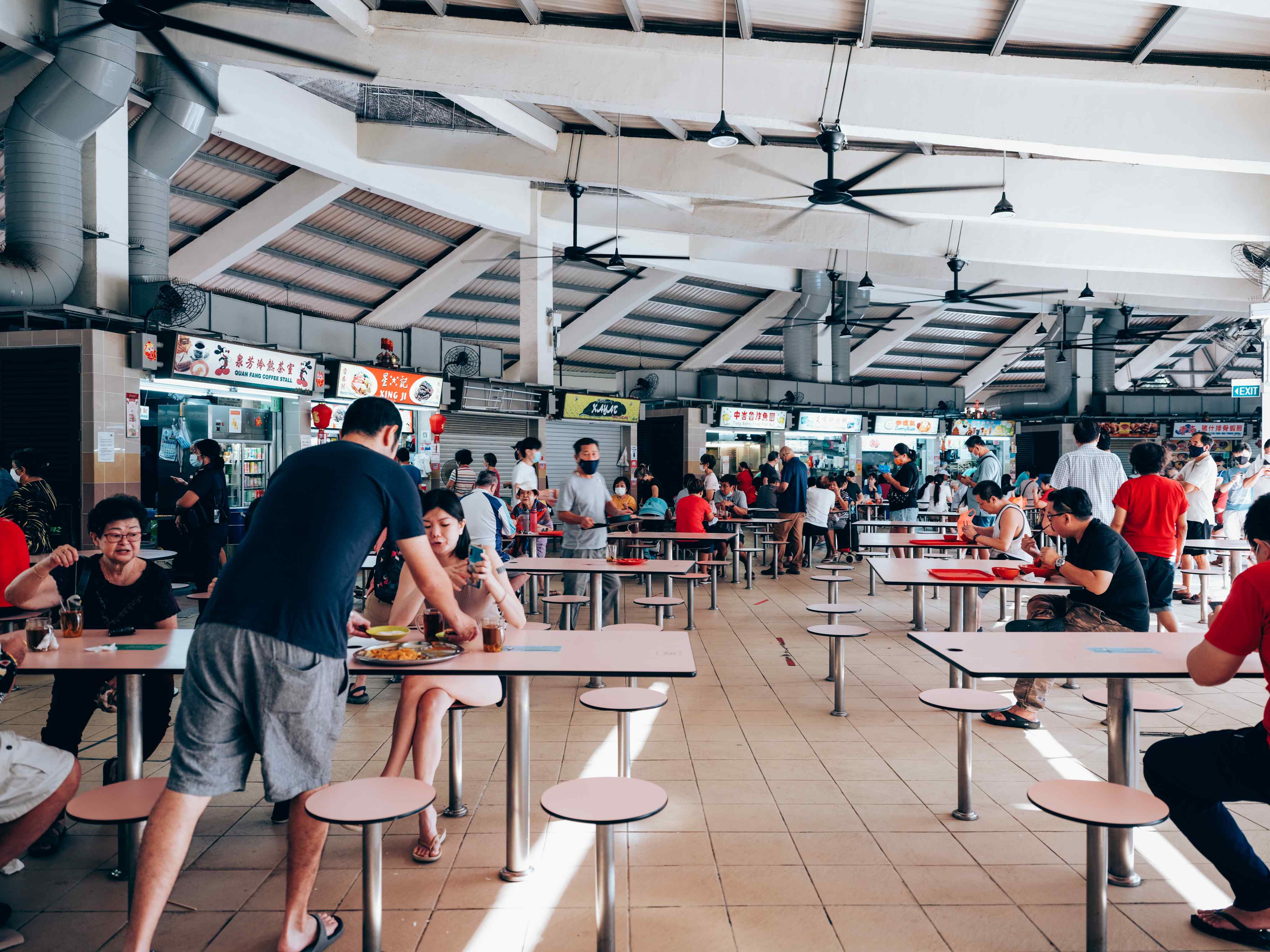 But of course, we both know you're here for the food and to see what's good in the 'hood:
1. Yummy Sarawak Kolo Mee
This bad boy here regularly dishes out mouthwatering Sarawak hawker cuisine. Other than their signature Sarawak kolo mee, they also offer wonton mee, spare ribs noodles, and chicken feet noodles.
The Signature Sarawak Kolo Mee Set is a must try - generous amounts of fried and boiled wontons glisten on top of their succulent char siew and thick pieces of braised pork. The kolo mee is also springy and has that delightful QQ texture to it.
Stall number: #01-45
2. Song Han Carrot Cake
Carrot cake has to be in the S-tier of Singaporeans' list of favourite hawker centre food. And this stall gives that extra zhng to their traditional handmade carrot cake by including curry powder, ending in a plate of heavenly goodness. You can choose either the black or white version. Don't say we never warn: Come early to beat the queues because, boy, the carrot cake here sells out fast!
Stall number: #01-07

3. Rajarani Thosai
More on the health-conscious side? Fret not because the thosai here is made with less oil. Even so, you can still dig into thosai with crispy edges and a moist, smooth center. The versions with egg or onions - equally sedap!
Stall number: #01-33
Ice Watermelon and Tau Suan. Always tasty! Recommended. House of Dessert - Tampines Round Market and Food Centre - Blk 137 #01-02 - 7am to 5pm

Posted by Loneoceans Ggy on Monday, February 10, 2014

4. House of Dessert 甜品之家
Açaí and BBT-inspired desserts are the craze these days, but sometimes, something simple and traditional works best. This place provides comforting desserts like tau suan (the beans are steamed properly to ensure a chewy and gooey texture) and bubor pulut hitam that's prepared with rich coconut milk.
Stall number: #01-21
For the latest updates on Wonderwall.sg, be sure to follow us on Facebook, Instagram and Telegram. If you have a story idea for us, email us at [email protected].