Instant To Instagram: Fried Cauliflower
Did you know: the word "cauliflower" comes from the Italian "caoli fiori", meaning "cabbage flower". But if you go further back in history, it originates from the Latin words "caulis" (cabbage) and "flōs" (flower).
What a mouthful, right? Etymology aside, here's a super easy (and Instagrammable) recipe that will keep your mouth full - of delicious flavour, that is!
This video is part of our Instant To Instagram series featuring IG star and MasterChef Asia finalist Lennard Yeong (@lennardy), who shares quick recipes that taste as good as they look. Be sure to check all of them out here.

Ingredients
1 whole cauliflower
Japanese sesame sauce (goma dare)
Furikake
1 cup flour
Method
1. Break cauliflower into smaller pieces. Bear in mind that they will shrink during cooking.
2. Coat cauliflower lightly in flour, shaking off excess.
3. Heat oil to 180°C.
4. Add cauliflower and cook till brown.
5. Remove from oil and blot on paper towel.
6. Season lightly with salt.
7. Spoon sesame sauce into a bowl.
8. Pile fried cauliflower on top.
9. Sprinkle furikake.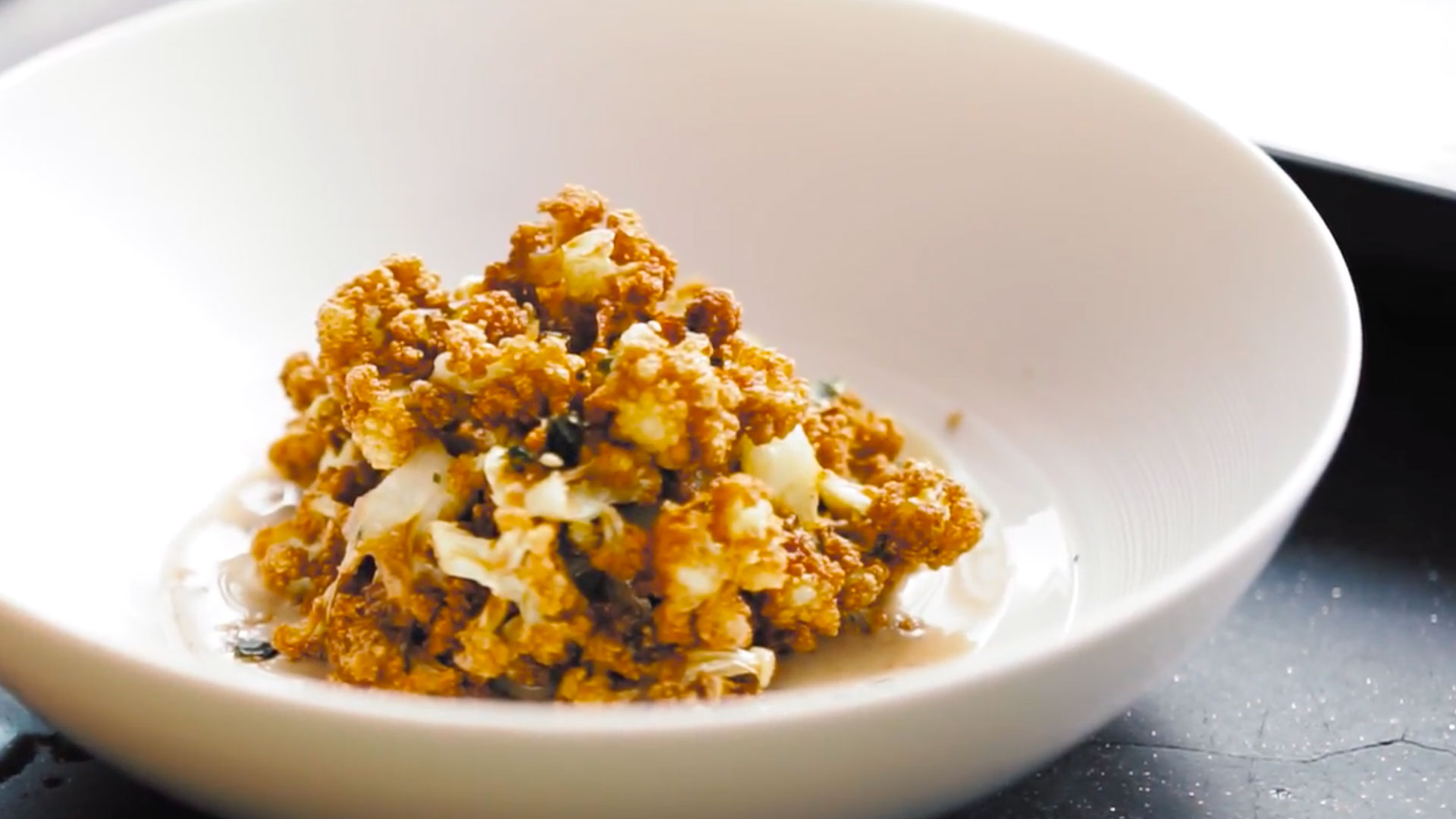 For the latest updates on Wonderwall.sg, be sure to follow us on Facebook and Instagram. If you have a story idea for us, email us at [email protected].