The Struggle Is Real But Can Be Managed: Mental Health Apps And E-Resources
Most of us are aware of how to take care of our physical health, including how to exercise, eat well, sleep, and stay hydrated. But what about our mental health?
A survey by Channel News Asia found that 7 in 10 people in Singapore feel mental health awareness is improving or better now, but 66% of respondents were concerned about the stigma surrounding mental health.
As with physical health, support for mental health helps us feel our best. This World Mental Health Day (10 Oct), seek help if you're feeling stressed, depressed, or anxious. Here are a list of mental health apps and resources that have been developed or made available locally.
---
Safe Space
In a nutshell: A digital platform founded by a millennial (Antoinette Patterson, 33) in 2019. It seeks to be the default digital mental healthcare provider in Singapore by complementing technology with a human touch. How? By providing fast and affordable access to therapy both online and offline.

"Which therapist is best suited for me?" "Are they free to see me now?" "Can someone guide me through the process?" These are some questions a person seeking help for mental health issues are likely to ask, though he or she may not be in the right frame of mind to do so when anxiety or panic attacks hit.
The platform's real-time matching algorithm matches clients to their most suited therapists in seconds after they complete a short questionnaire. Unlike the usual wait time at traditional counselling sessions at a centre or clinic, its clients do not have to wait days or weeks to speak to a therapist.
A 1-hour video counselling session with its therapist costs $80, while a 1-hour face-to-face session costs $120. The client is able to switch between video or face-to-face counselling at any point in time according to their comfort level or preference.
Food for thought: When does a normal amount of stress reach unhealthy levels? Do I need counselling? Find your answers by taking Safe Space's stress test. Safe Space will also launch an updated platform in December to provide a unified space for its individual and corporate clients, as well as therapists.
Where can I get help? Check it out at https://safespace.sg/
---
Joye.ai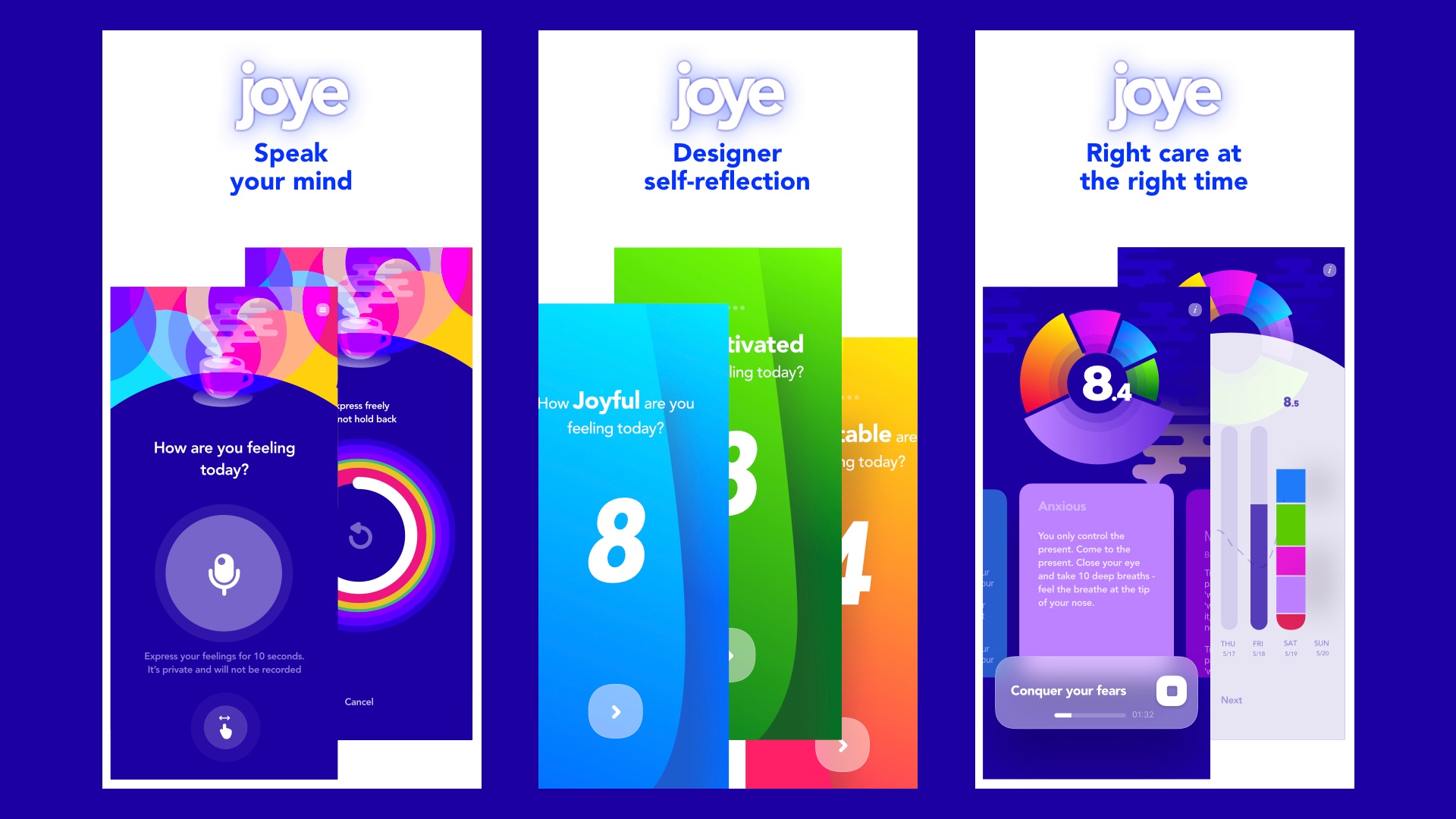 In a nutshell: Joye.ai is a specialist employee mental fitness platform for companies to address the needs of their employees in the new normal. It is the world's first voice-enabled solution to manage mental health on a daily basis, similar to how people work on their physical fitness regularly. Speak your mind to the Joye.ai app and it will respond with tailored suggestions on what you can do to uplift your mood at that moment.

Employees can use Joye.ai for a couple of minutes to stay positive when they feel low or stressed. This encourages the employee to actively seek and get the support they need conveniently.
There is a Joye-level scale that tracks users' mental fitness on a daily and weekly basis. This is meant as a personal benchmark and helps the user to be aware of his or her emotions, and then do something about it. This model of tracking takes inspiration from the concept of 10,000 steps for physical fitness, informing the user of how much more needs to be done to stay fit.
Joye.ai is trained to understand the employee's unique situation privately, and then offer behaviour suggestions and podcasts specifically to address the situation. It consolidates anonymised sentiment analytics at the company level which will help the Human Resource department be more responsive to employees' emotional needs, especially when most of them are working remotely.
Food for thought: Instead of having just a standalone app, the employee can also embed the Joye button in the company's intranet app, chat app, calendar or rewards app – any interface which employees tend to visit most often. This builds the culture of them checking in on their mental health regularly as part of their digital lifestyle.
Where can I get help? This is a B2B solution for companies which then offers it free to their employees. Contact [email protected] for a demo, or find out more on their website.
---
Catholic Family Life
In a nutshell: Catholic Family Life is offering pro bono online para-counselling to anyone who requires a listening ear. The clients are assigned to dedicated counsellors and they can continue to have follow-up sessions, if necessary, with the same counsellors to ensure continuity of the therapeutic alliance. Each session lasts about an hour on Zoom. A follow-up session can only be booked once the session is completed to ensure that all new and existing clients have equal opportunities to receive support.

Food for thought: Family Life Society has been offering free para-counselling sessions at Catholic churches and community centres since 2006. Its para-counsellors are volunteers who have formal counselling training. When Covid-19 put a stop to gatherings, its counselling centres had to close until further notice so the charity decided to shift its sessions online as of October after a trial.
Where can I get help: Get more information and book a session at https://cpc.familylife.sg/
---
ThoughtFullChat
In a nutshell: To cater to the sudden demand for text-based mental health coaching that reached its peak during the COVID-19 pandemic lockdowns in May 2020, Joan Low launched a subscription-based app called ThoughtFullChat. Read our piece on it here.

For $169 a month, or roughly $5.60 a day (the price of a basic fast-food meal), you are free to text your assigned mental health coach at any time of the day should you need a listening ear or professional therapy and coaching.
These certified mental health professionals are on hand to support you, whether it is in the early morning hours before a big presentation at work, or late at night when some of us feel most alone. The mental health coach will also check in with you daily from Monday to Friday to help you work towards your goals.
Food for thought: After working with thousands of people through ThoughtFull's programmes with educational institutions and organisations, her team noticed the depth of mental health needs that were not being met.
"We started flagging one in three individuals to have severe, or extremely severe stress, anxiety or depression – this was amongst 'your everyday high-performing' individuals, mind you, not patients," says Joan.
Yet these people would still be hesitant to work on their mental health, largely part because of the stigma of physically going to a professional.
Where can I get help? Download ThoughtFullChat on the Apple App Store or Google Play, or learn more on their website.
---
Help is just a call away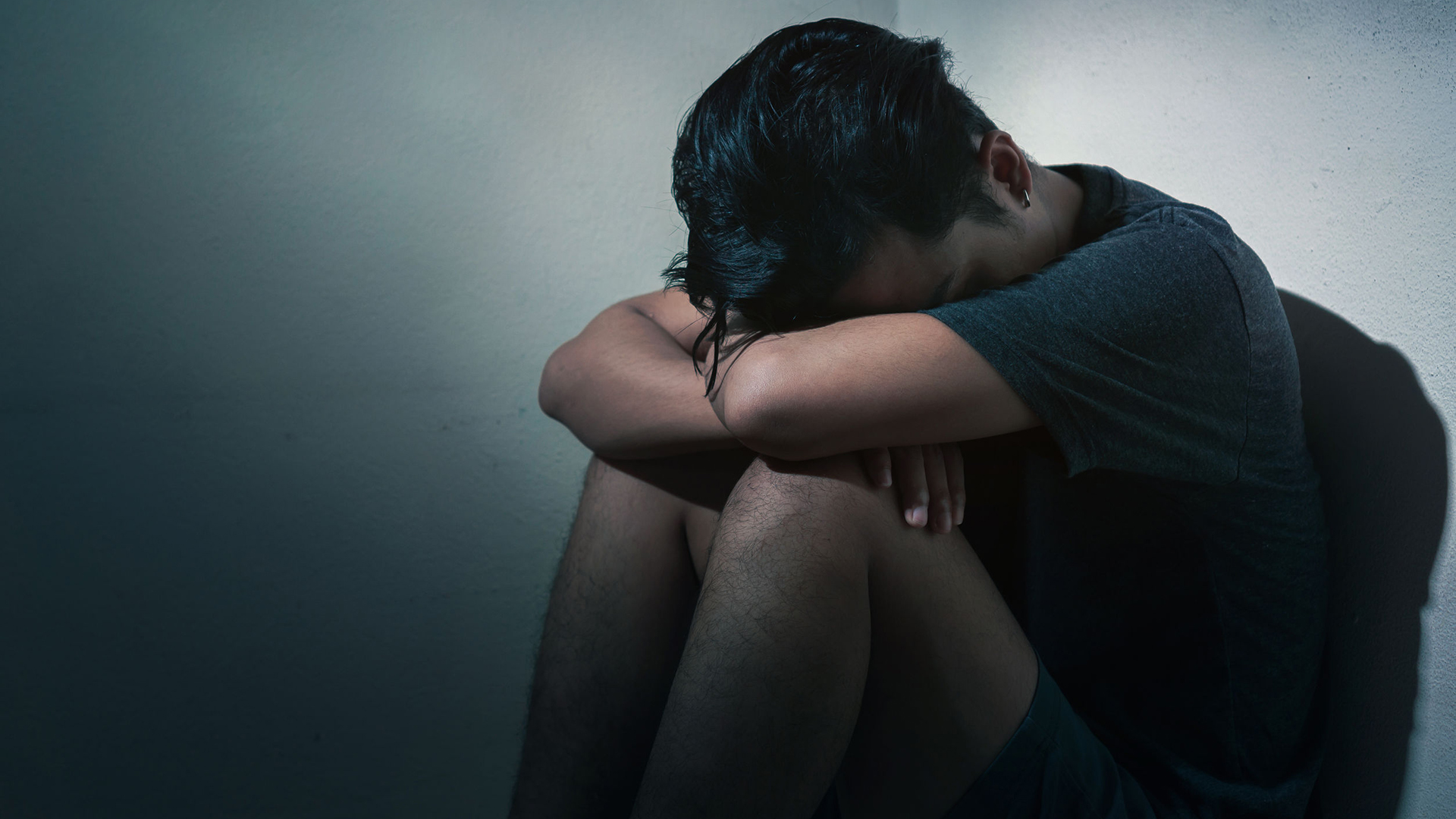 If you find yourself struggling with anxiety and depression during this period, here are some helplines you might find useful.
National CARE Hotline (24/7): 6202-6868
This helpline was set up recently by the Singapore government to help anyone facing stress or anxiety caused by the Covid-19 pandemic.
Institute of Mental Health's Mental Health Helpline (24/7): 6389-2222
Samaritans of Singapore (24/7): 1800-221-4444
Silver Ribbon Singapore: 6385-3714
This charity offers free counselling for those with mental health woes.
For the latest updates on Wonderwall.sg, be sure to follow us on Facebook and Instagram. If you have a story idea for us, email us at [email protected].