9 Things That Happened in 2019 Which Made Us Feel Hao Lian To Be Singaporean
Just some of the news highlights of the year that will make you feel as happy and humblebrag-ish as when the chwee kueh uncle gives you extra chai po.
1) Our passport is the most powerful in the world
Don't hide your precious little red book under some atas Louis Vuitton passport cover but flaunt it proudly instead. After all, the Singapore passport (together with Japan and South Korea's) is the most powerful one worldwide, according to the Henley Passport Index which ranks passports around the world based on the number of destinations that the holder gets to enjoy visa-free or visa-on-arrival access to. And for us, it's an impressive 189 destinations, from Albania to Zambia. No wonder nobody is ever around during long weekends.
2) We celebrated the Singapore Bicentennial
What it means? It has been a whopping 200 years since Sir Stamford Raffles landed on our little red dot. The rest – as they say – is history.
3) 46 countries signed the Singapore Convention On Mediation
Bear with us as we sift through the cheem-ness behind this: it is a process that will allow the enforcement of cross-border settlement agreements across countries. And it's named after Singapore (because we played a key role in the drafting and negotiations of the treaty).
4) Singapore is the 11th most beautiful city in the world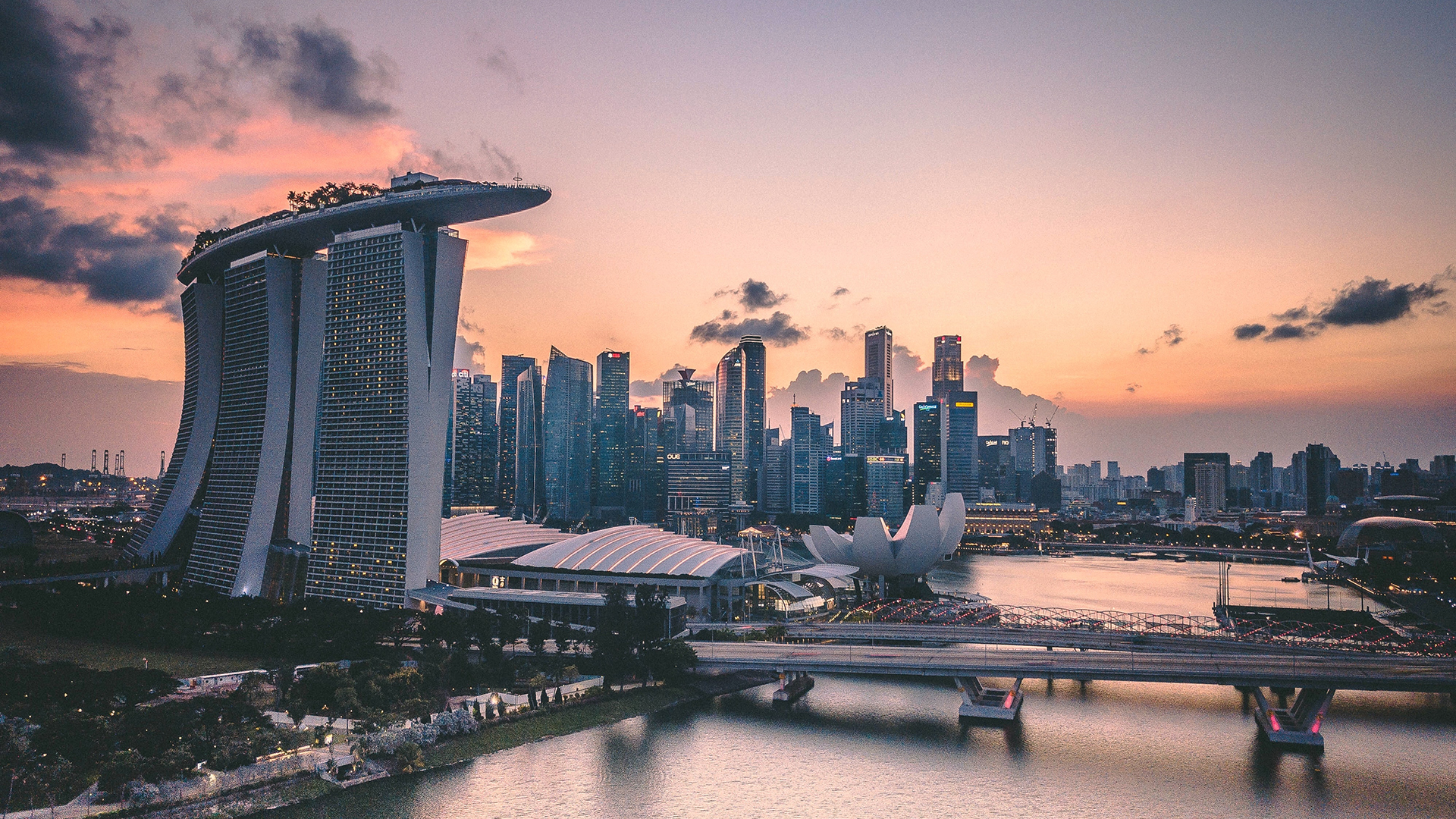 Not we ownself say one. This accolade came from Canada-based online travel agency Flight Network which had 50 cities on its list. And since we were the highest ranked Asian city (even Tokyo, one of our favourite travel spots, came in only at 18th position), that also means we are the most beautiful city in Asia. Was this thanks to the MBS infinity pool, our annual F1 Grand Prix night races or that much-selfied row of pastel Peranakan-style houses in Joo Chiat?
5) Jewel opens at Changi Airport
And made all of us crowd in front of the 40m HSBC Rain Vortex for a wefie (humblebrag fact: it's also the world's tallest indoor waterfall). The Shiseido Forest Valley was also a must-visit for tourists and locals because what's not to like about pretending to trek in a jungle – in air-conditioned comfort? Jewel is also home to many retail and F&B hotties such as Pokemon Centre Singapore, Tokyu Hands, Eggs 'n Things and, of course, Shake Shack. We've never seen that many Instagram #foodporn posts of a burger on our friends' feeds until now.
6) A&W returns to Singapore after a 16-year hiatus
Also at Jewel: comeback kid A&W. So, in 2019, if we weren't queuing up for a ShackBurger at Shake Shack, we were queuing up for a Coney Dog, Curly Fries or a Root Beer Float at A&W. Yay, no need to binge-eat in Bangkok anymore.
7) Nominating our hawker culture for UNESCO status
Just so that the rest of the world knows we do not only queue up for burgers and root beer floats. If our bid is successful, Singapore's hawker culture will join the UNESCO Representative List of the Intangible Cultural Heritage of Humanity. What else is on this? Belgium's beer culture, China's shadow puppetry and South Korea's kimchi making.
8) Dyson moves global HQ from Britain to Singapore
After shifting base to our island in May, the company – best known for its bladeless fans (hurrah, one less thing to clean), $600 high-tech hairdryers (how to go back to $39 ones after this) and cordless vacuum cleaners (look, ma, no tangled wires) – will be setting up home in 2021 at St James Power Station, the former party nightspot. Dyson promises to boost its research and engineering here and double its number of engineers and scientists so one of you could very well be the next person responsible for creating the next big Dyson thing. If you get there, please invent a smartphone that will finally let us smell what we see online.
9) First win for softball at SEA Games… and also for underwater hockey
Our men's softball team took home the gold medal at the SEA Games in New Clark City – for the first time. And so did both the Singapore men's and women's underwater hockey teams. This is the first time that underwater hockey is included in the SEA Games. But wait, what is underwater hockey? Think of it as the love child between ice hockey and swimming, and then add a lot of lung power. And we already gasp for breath climbing the stairs to our second-storey offices.
For the latest updates on Wonderwall.sg, be sure to follow us on Facebook and Instagram. If you have a story idea for us, email us at [email protected]