Safedistancing.sg: This Guy Has Made Tracking COVID-19 Safety Rules So Much Easier
Every time the gahmen announces new safe distancing-related rules, the imaginary collective moan seems louder than when we clapped from our windows last NDP. Leceh lah - have to scroll through Google and sift through all the existing info online that might be outdated.
Recently though, I chanced upon safedistancing.sg, a one-stop portal that present all the latest rules and restrictions related to safe-distancing measures in a simple and clean user interface, that makes the info easy to read, digest and even commit to memory.
This page is truly a blessing - the info is neatly segregated by category (like "social gatherings", "workplace" and "wedding receptions", with the sources linked below. It's perfect.
Definitely must-share in your family WhatsApp group.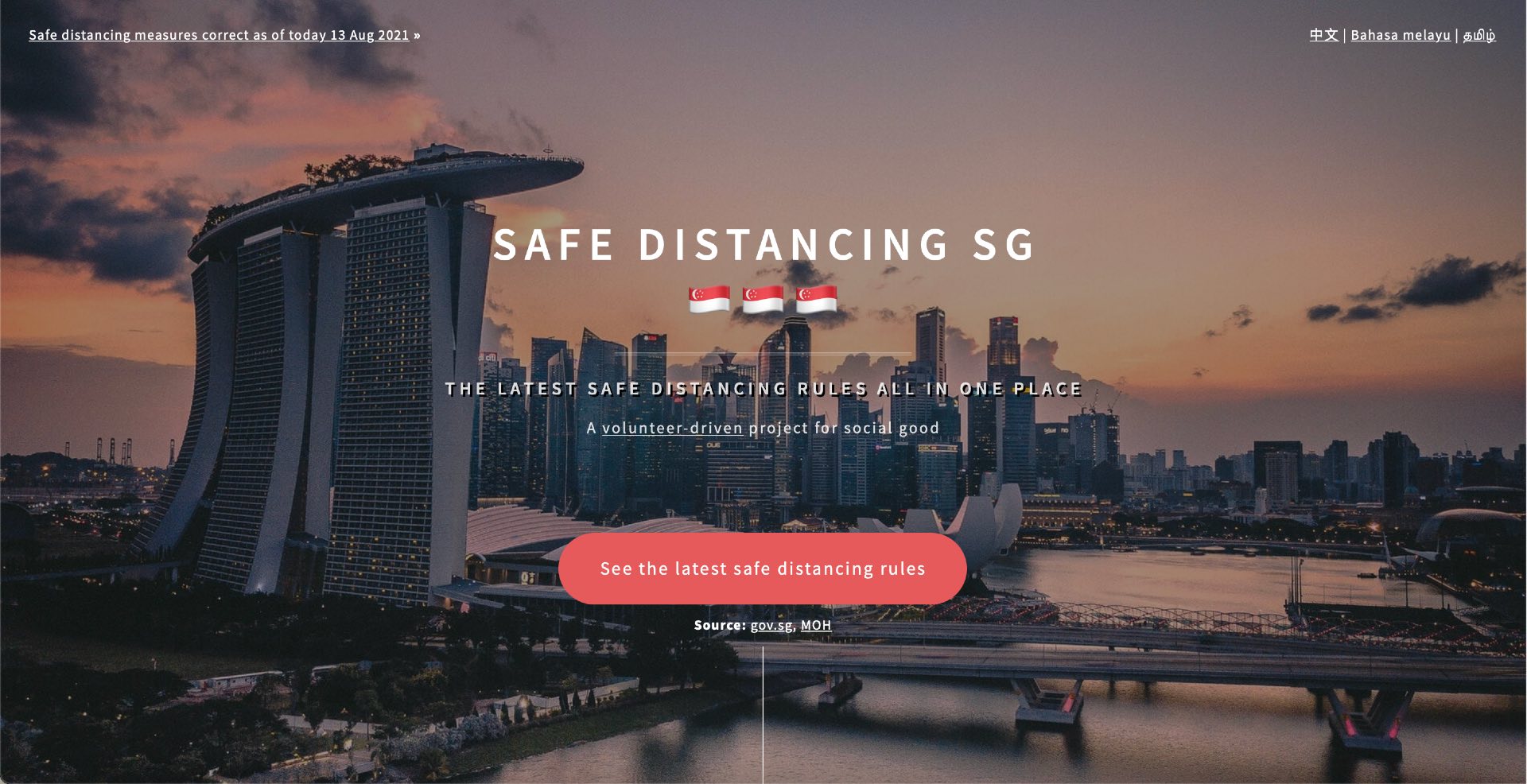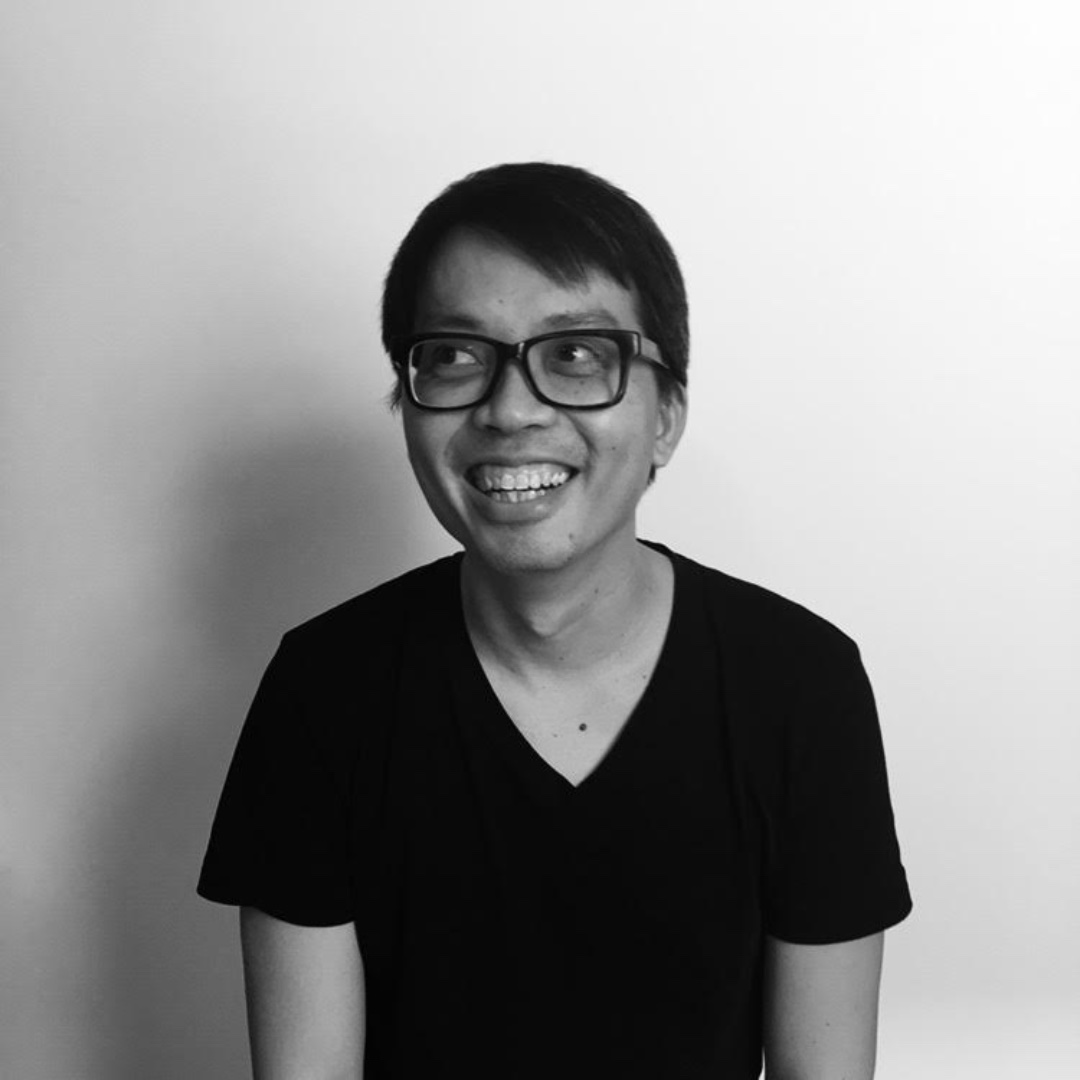 The page was created by Jason Leow, who just like many of us, was getting confused with the outdated news articles and past gahmen press releases.
But this saviour of our confused community decided to do something about it.
Inspired by The Straits Times' and Today's helpful infographics, he created safesdistancing.sg just in time for National Day. Truly a Singapore hero.
This isn't Jason's first COVID-19-related initiative either. During CB, he created other websites such as Dabao Dash, VisualAid, Care Costs Calculator, Majulah Belanja, and Grant Hunt to help fellow Singaporeans in need. And he did it all for free, ok!
We speak to Jason, the founder and CEO of Outsprint, a social enterprise that serves as a design consultancy for effecting social change and for the public good, about his non-profit tech-for-good initiatives and how he finds the time to do it all.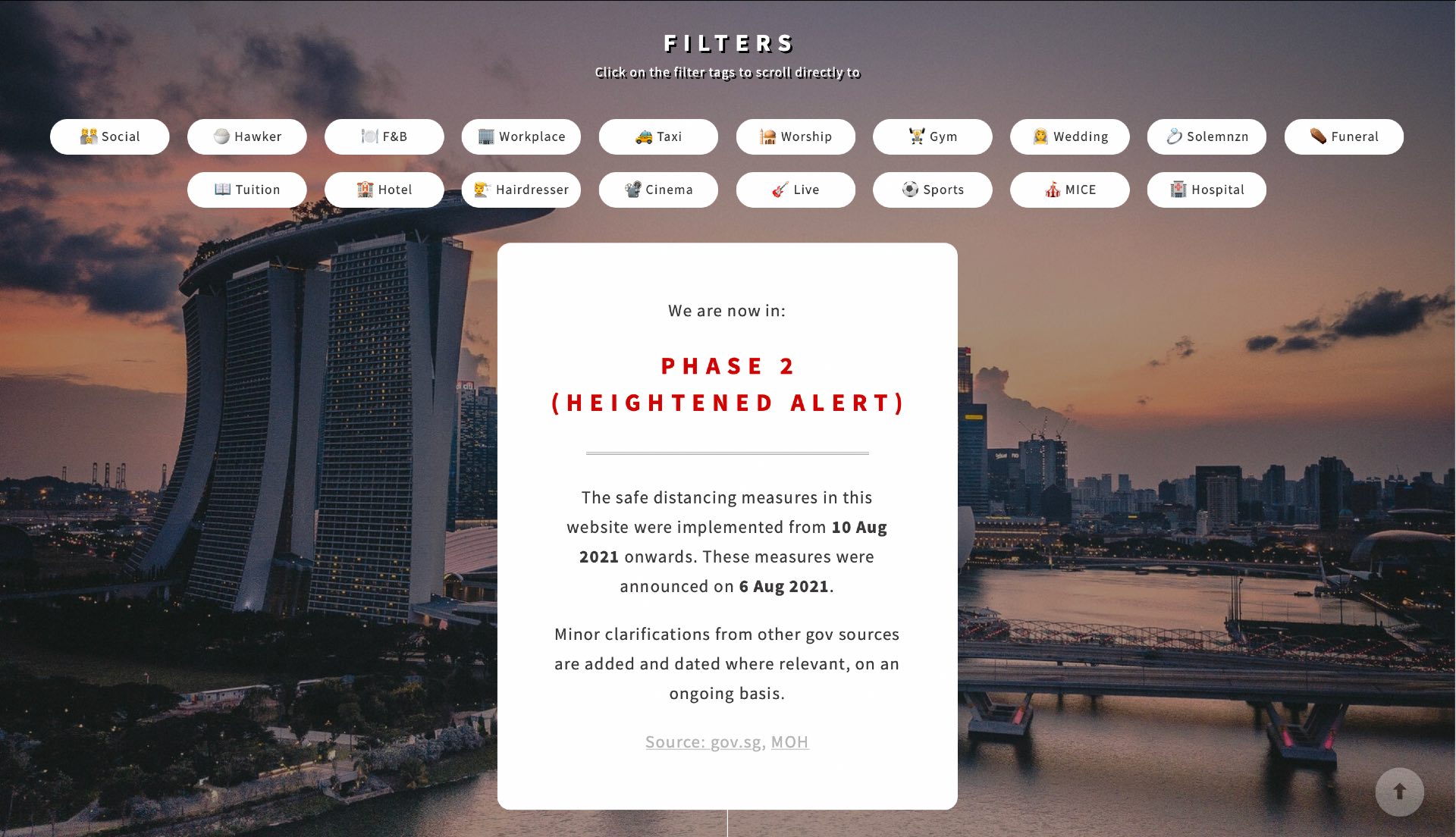 Safedistancing.sg is an incredible initiative. We're curious, how fast did you get it up and running?
Got it up in one day! But I've been adding new data and features in the past few days based on feedback and suggestions from users.
You created so many websites to help others during CB (congrats on your SCS IT Leader Awards 2021 award for all those efforts, btw). What prompted you to want to work on creating social impact and contributing to the public good?
Ah, this came pretty early in my career. Early on, I worked at MNCs and didn't enjoy the profit-at-all-costs mindset. I sought meaning and purpose in my work, hence I got drawn to the social sector.
After some years in the social sector, I joined the public sector to continue with the theme of public-good/social-impact work.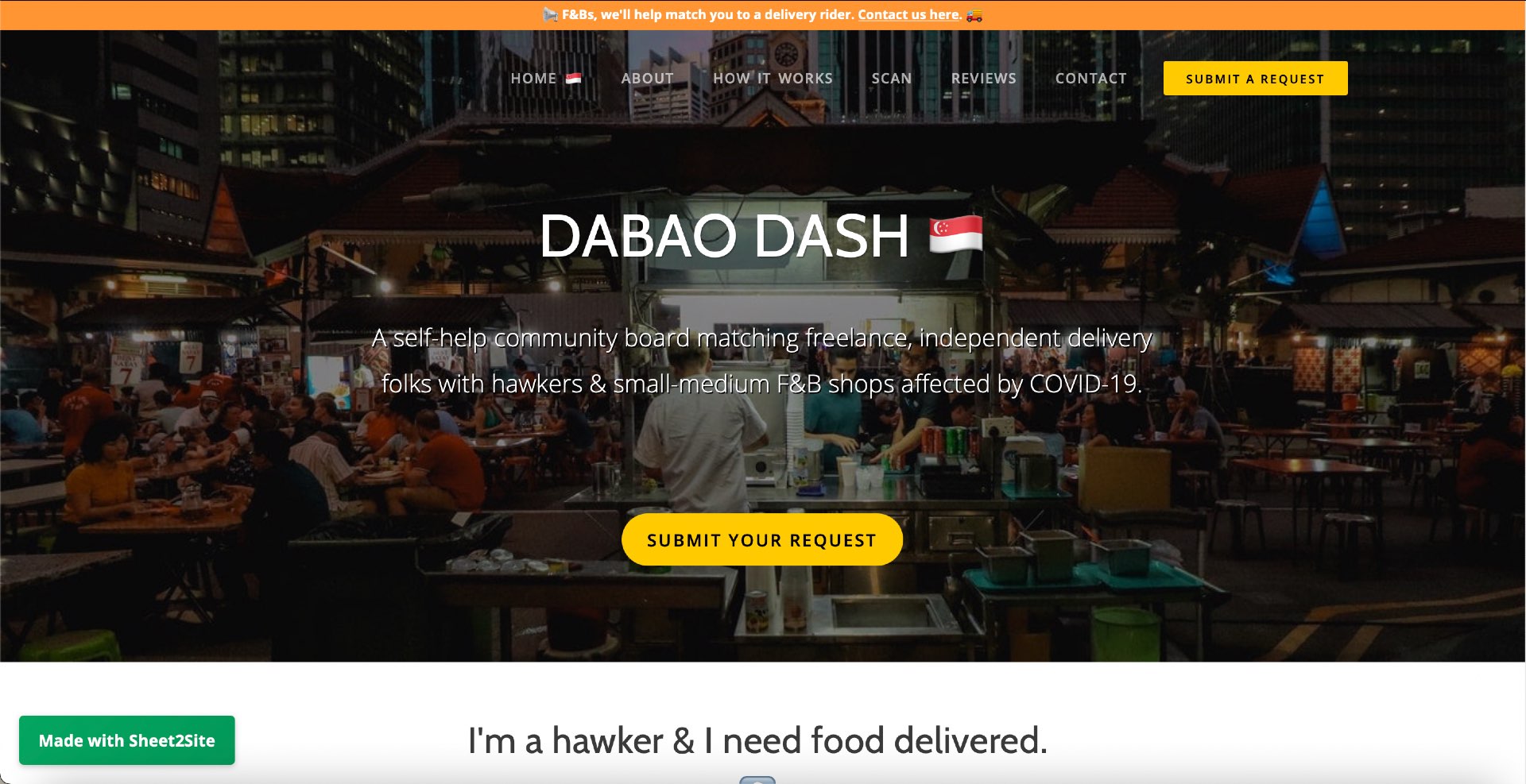 Sounds like you have a ton of projects on your plate. How do you manage to find the time to do them all, and how do you stay productive?
Once [the websites are done and] in maintenance mode, it's actually not that bad. I spend maybe a few days per month on each project.
Being able to have a portfolio of projects helps provide variety, and keeps things interesting and fresh for me.
I do enjoy creating new things, so it actually motivates and energises me.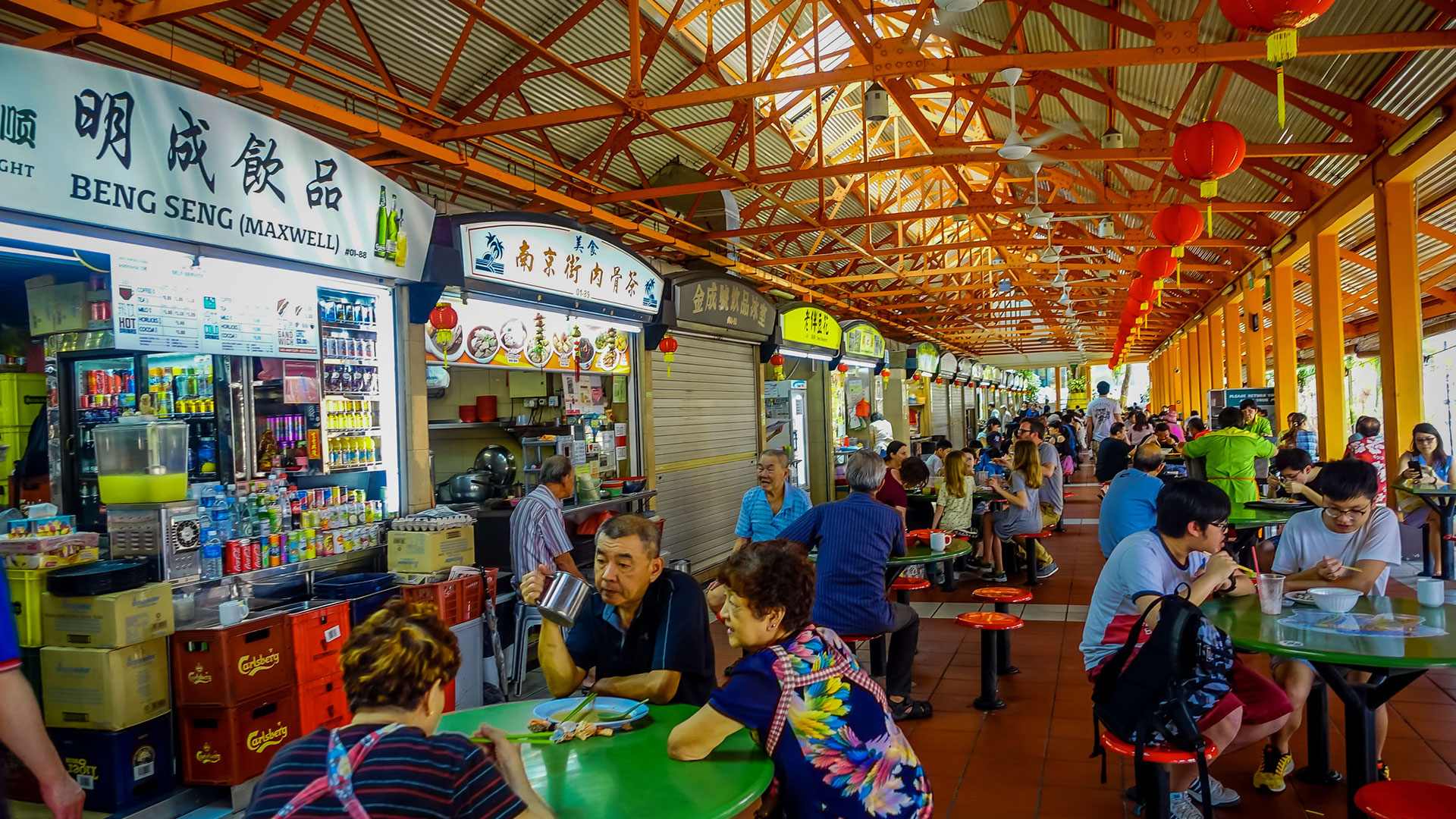 Any there any new initiatives you're working on?
I'm hoping to do a deep-research project for hawkers, to understand the challenges they face (beyond just throwing tech solutions at them), using design/UX research approaches that I am familiar with and use for my consultancy work.
The theme for this year's NDP is "Together, Our Singapore Spirit". What, to you, is the Singapore Spirit?
I always found the translation of "Majulah Singapura" to be inspiring.
"Onward, Singapore" feels like it captures the spirit of our founding fathers well, in terms of how they had no resources and no land, but went ahead to build a country anyway.
This "onward" spirit is what I feel best captures the Singapore Spirit.
---
Help Jason to help yourself and others
Want to support Jason's social impact/public good projects? You can visit this website.
For the latest updates on Wonderwall.sg, be sure to follow us on Facebook, Instagram and Telegram. If you have a story idea for us, email us at [email protected].