Bread For Success: Ex-Bankers Live Out Bakery Dreams, Sell 700 Loaves Daily
Carpe diem. That must have been the life motto of ex-bankers turned entreprenuers Joseph Low and Brian Chen, who quit high-paying jobs to pursue a lifelong dream of owning an F&B business - pandemic or no pandemic.
Their mutual love for food led them to franchise Sugar Toast, an artisanal bakery selling premium-quality Japanese-style flavoured milk bread loaves, and with over 130 outlets across China and two outlets in Malaysia.
Joseph and Brian bought the franchising rights and launched Singapore's first outlet at Wisma Atria in November 2020.
Sugar Toast offers 15 flavours (ranging from sweet to savoury), which include options such as Salted Cheese and Rainbow Cranberry Toast. The loaves cost between $10.90 and $15.90 per bag. Despite being relatively new kids on the block, the Singapore outlet sells up to 700 loaves per day - and counting!
Switching to a completely new industry in such a short period of time might be intimidating for some but not for Joseph and Brian, who considered it an exciting learning experience to gain new skill sets - including trading swanky offices for a life in humid bakeries washing dishes and getting oven-burnt.
We speak to the duo about their entrepreneurial journey and why they aim to make artisan bread a staple in every Singaporean's diet.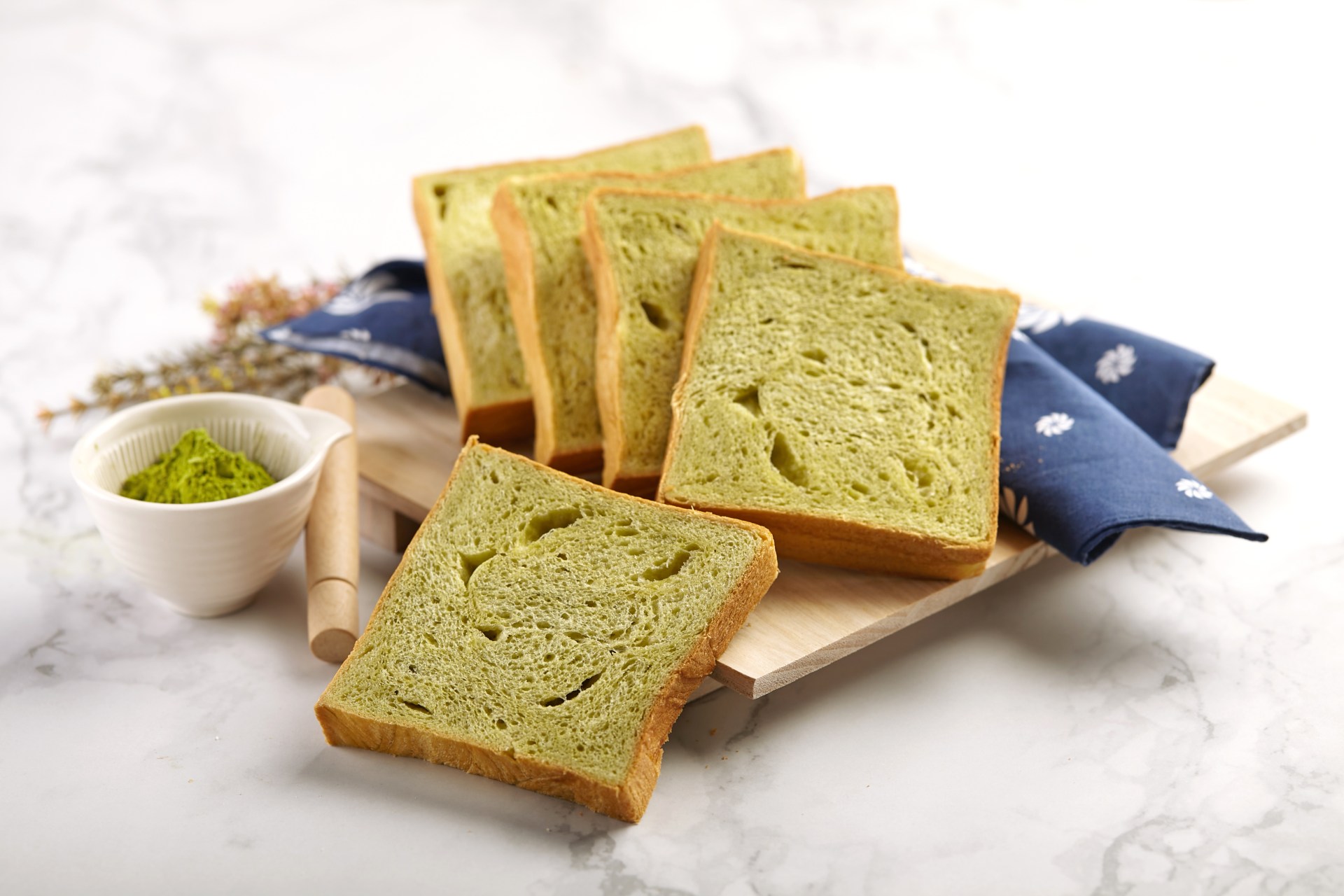 How did Sugar Toast came together, and what attracted you to artisan bread in the first place?
Brian: I've always been a foodie at heart and I love to try the latest food trend. I actually discovered Sugar Toast in Johor Bahru, Malaysia and was enticed by the luminous poster and aromatic smell of Sugar Toast. It was something I'd never experienced before and I went on to purchase almost all of the flavours available. I immediately fell in love with its unique texture and taste.
Joseph: As for what attracted us to artisan bread... we love the quality and variety that comes with it. We wanted to provide good-quality, freshly baked, handmade bread loaves and toast to consumers in Singapore. Also, In recent years, we've seen the rise in artisan bakeries and consumers seeking artisan bread both locally and globally. That actually sealed the deal for us to buy franchising rights for Sugar Toast and to set up the first Sugar Toast store in Singapore.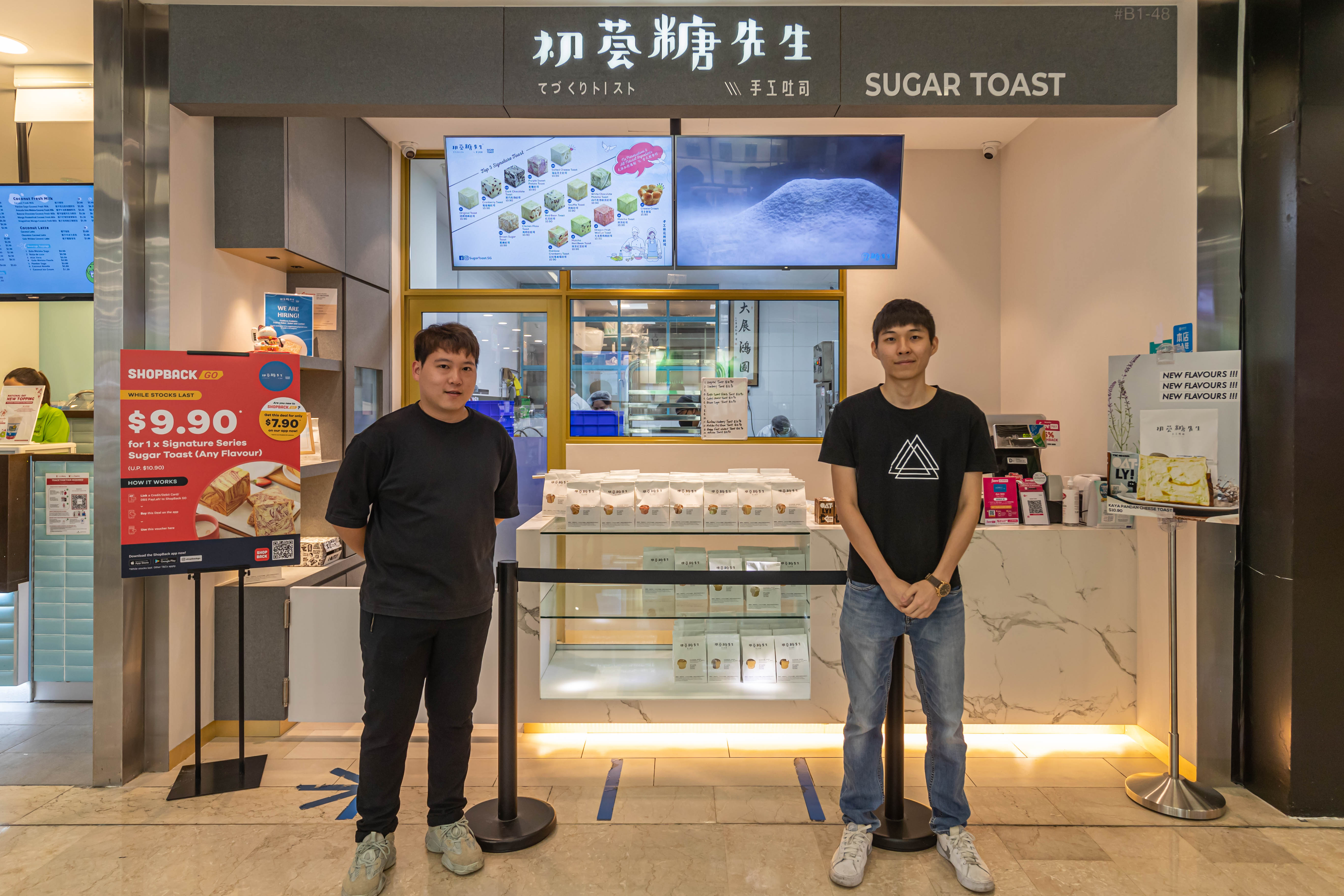 What made you guys make that leap in the dark, and go from the banking industry to embarking on an entrepreneurial journey together in the F&B business - an area you didn't know much about previously?
Joseph: It was definitely a big decision, but deep down I've always wanted to run my own business, particularly in the F&B industry. Growing up, I had conversations with my siblings about running a food business, but as we grew older, it ended up being a childhood dream. So I decided to go into banking right after university.
When I decided to quit, the initial reactions I received from my family were slightly negative, as expected, because I was leaving a well-paying job. But I know it was all out of love as they care deeply about me. Subsequently, they witnessed our passion and hard work, and have been supporting us ever since.
Brian: Similar to Joseph, growing up, I'd always wanted to own a bakery. Plus, I'm a very hands-on person - I'd always been baking and trying out new recipes during my spare time while working as a banker. So when I saw the opportunity to launch Sugar Toast in Singapore, I jumped at the chance.
What challenges did you encounter getting franchising rights for Sugar Toast?
Brian: So, right after my first encounter with Sugar Toast in Johor Bahru, Malaysia, I contacted the HQ in Malaysia. There was a lot of research I had to do to come up with the proposal, especially when I had absolutely no experience in F&B or running a business. Thankfully, we were able to get approval as well as a good location in Wisma Atria.
Joseph: We were supposed to launch in early 2020. However, due to the complications brought upon by the pandemic, we had to postpone it to October last year.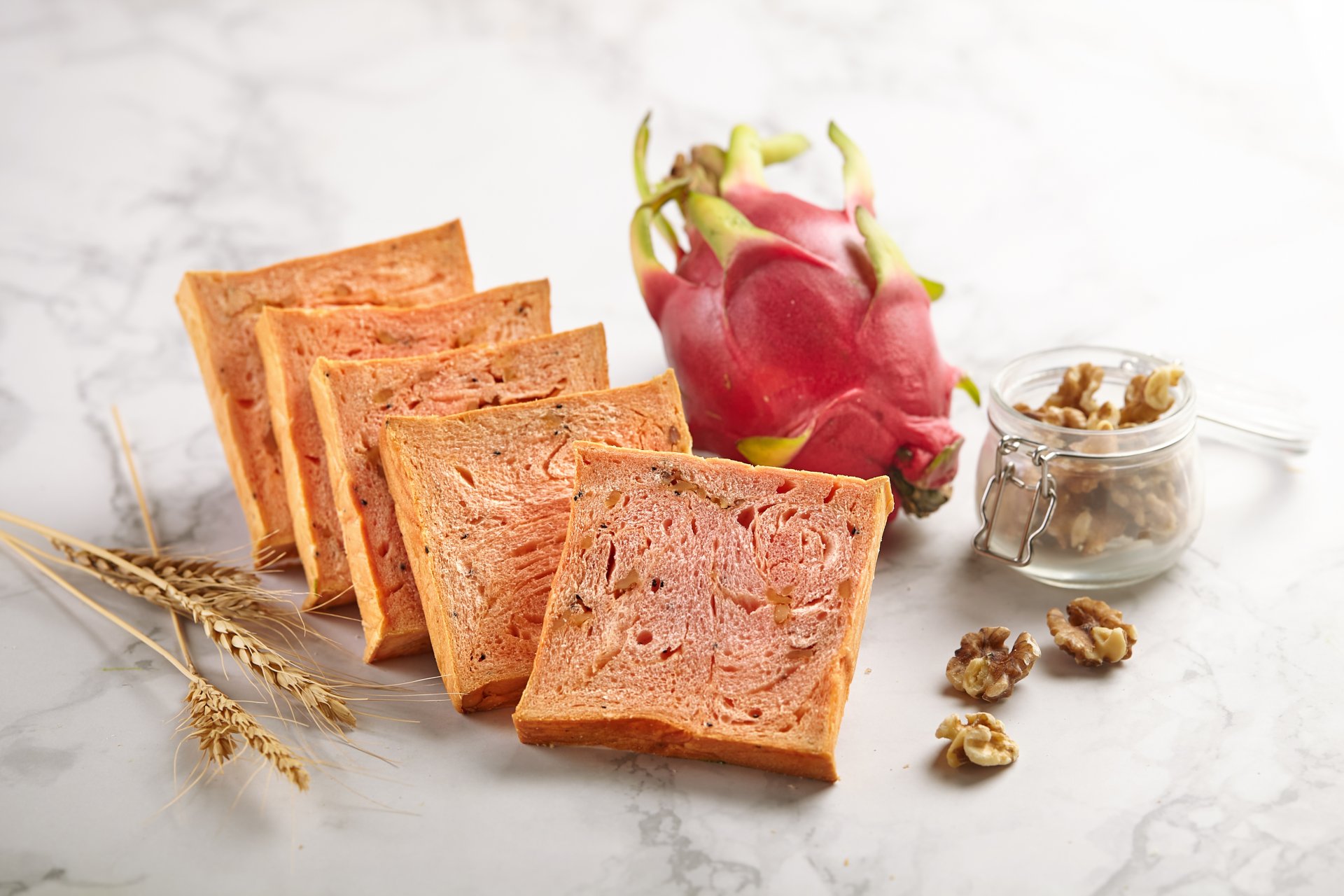 Why should handmade bread be a staple in a Singaporean's everyday diet?
Brian: From the ingredients to the aesthetic, everything is taken care of when it comes to handmade bread. There's a lot more engagement in how it's made and how it turns out. Especially at Sugar Toast, we have a very unique process of bread-making as it's made in a similar manner to how croissants are made. Plus, each batch of Sugar Toast loaves are made fresh daily onsite with preparation of up to four hours and meticulous dough pounding (over 200 times) to ensure maximum fluffiness. You can practically taste the dedication!
What fears did you face launching a brick and mortar bakery amid the COVID-19 pandemic, and how did you overcome it?
Brian: It was definitely nerve-wracking to launch during the pandemic but it was an opportunity that we simply couldn't resist. As we had zero experience in F&B or even running a store, we had to learn a lot of things along the way. But I feel this also gave us an advantage - if we can make it through a pandemic, we can make it through other challenges as well!
Joseph: I think the Circuit Breaker and heightened restrictions definitely increased the uncertainties. As for overcoming our fears... I guess we are very reactive and adaptive. We had to be fast to adapt and cater to the situation, such as [reacting to] the safety measures and guidelines brought upon by the pandemic.
For example, with the recent heightened restrictions, we saw a decrease in physical walk-ins. Therefore, we put more focus in our delivery services so that our customers can still enjoy their beloved Sugar Toast bread in the comfort of their home.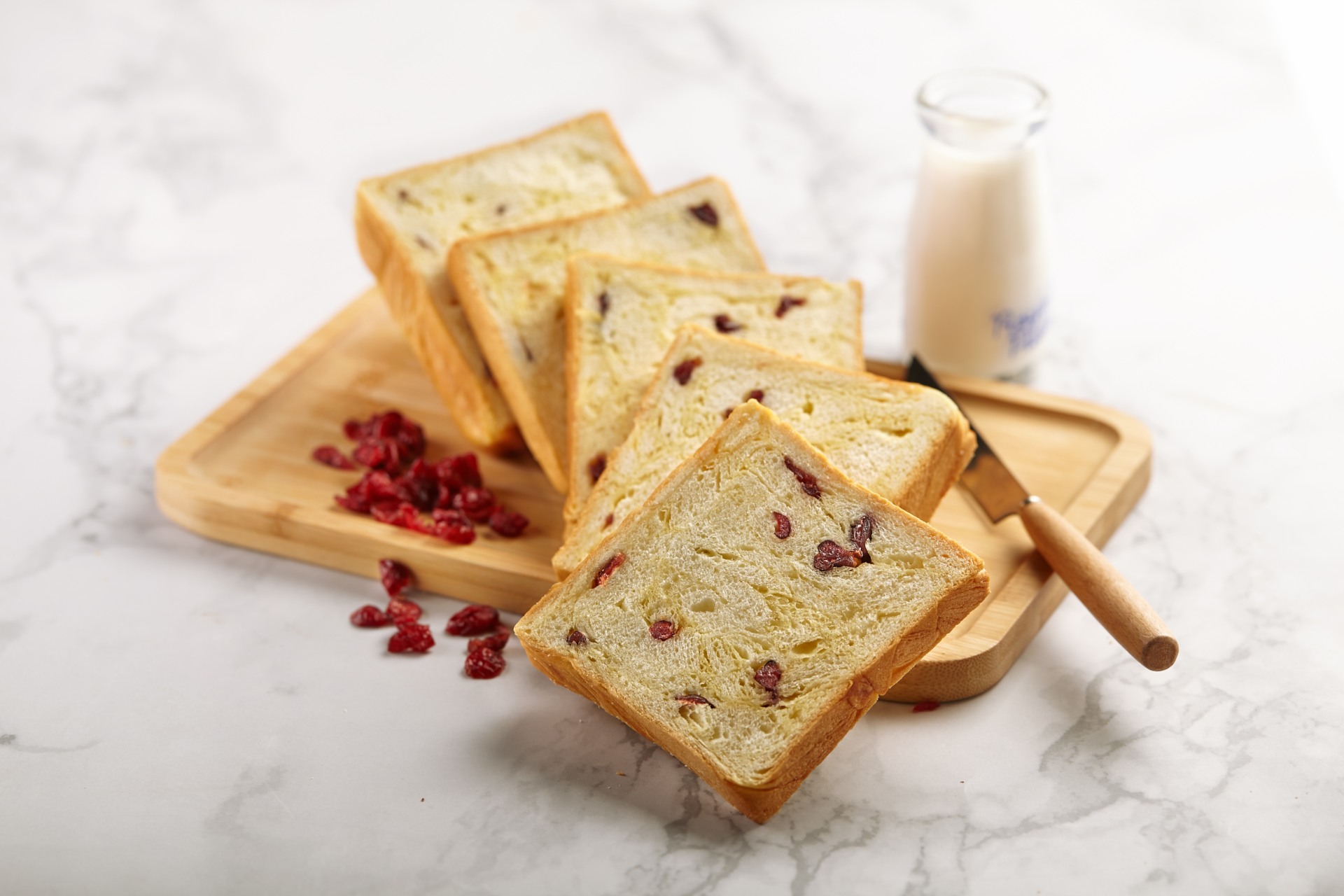 What tips would you give budding entrepreneurs who are looking to start a business at a young age?
Brian & Joseph: Based on our own personal experiences, it was our passion that made us take the leap of faith to leave our stable corporate jobs and enter the F&B industry. If you're really passionate about something, you can almost always find a way to make it work. Having a strong support system is important as well, so surround yourself with the right crowd - your family and friends will be the ones who'll cheer you on when you need it the most!
For more information on Sugar Toast, click here.
For the latest updates on Wonderwall.sg, be sure to follow us on Facebook, Instagram and Telegram. If you have a story idea for us, email us at [email protected].