A Glimpse Through Time: Celebrating LKY's Legacy Through Commemorative Coins, AI, Murals And More
Although our country's first Prime Minister, Lee Kuan Yew, passed away 8 years ago, his legacy lives on. With Mr Lee's 100th birth anniversary this Saturday (16 September), there's plenty of ways to honour his memory, from collecting commemorative coins to visiting an exhibition on his childhood.
Want to know more? Check out these events: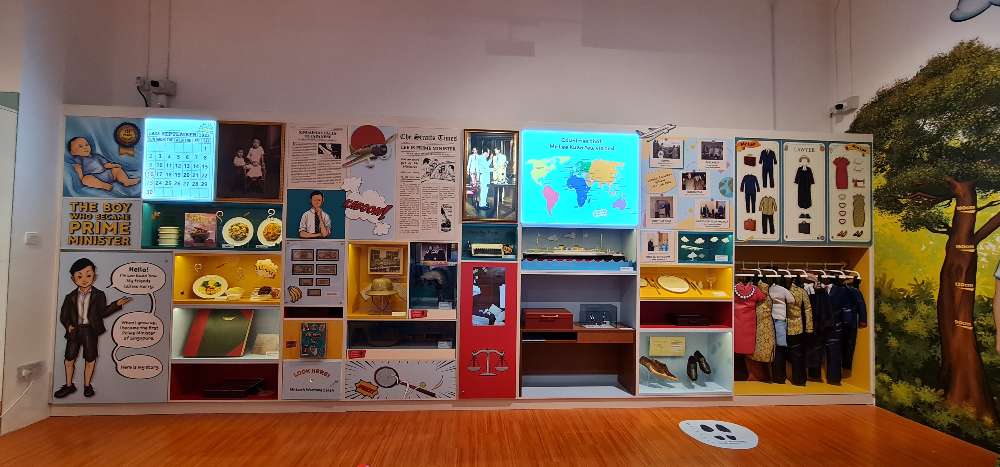 IMAGE: CHILDREN'S MUSEUM SINGAPORE
1. LKY100 – The Boy Who Became Prime Minister
First up, here's one that the kids can enjoy. Children's Museum Singapore's newest exhibition tells Mr Lee's story in a way that's easy for kids to understand, starting from his childhood in the 1920s where he grew up playing with gasing (spinning tops), marbles and fighting fish.
Step into the past with a series of artefacts from various periods in Mr Lee's life, including an admission register from his primary school bearing his name and a tennis racket he used to use. Then follow in his footsteps and hone your ingenuity by making your own glue, just like how Mr Lee helped to develop a glue made of tapioca during the Japanese Occupation.
There are also mural walls that show off milestones in Mr Lee's life while Singapore developed and grew, and a quotes mirror with some of his famous sayings. In addition, you're invited to check out a series of other engaging programmes including interactive storytelling sessions, a unique mystery box challenge that invites your kids to create their own masterpiece using a box of loose craft materials, and more.
Till 14 January 2024
Find out more here
2. Now is Not the Time
Next up is an immersive art exhibition by virtual production and animation house X3D Studio.
Step back in time and watch Mr Lee's life and legacy come to life through cutting-edge technology like virtual production, AI technology, generative art, and much more. There are also film exhibits and a mirror maze installation for you to explore.
Do note that the exhibition is only open to those aged 13 and above.
Till 24 September 2023
Find out more here
3. LKY 100: Life and Legacy of Lee Kuan Yew
Over at the National Museum of Singapore, you're invited to explore the "Semangat yang Baru: Forging a New Singapore Spirit" exhibition through a specially curated digital trail that spotlights Mr Lee's legacy and the values he embodied. You can also redeem a special gift upon completing the trail, inspired by Mr lee's iconic red box.
In addition, be sure to catch a screening of a compelling short film by acclaimed filmmaker Royston Tan, which pays tribute to Mr Lee's enduring contributions to our country.
Till 31 December 2023
Find out more here
4. Commemorative LKY100 Coin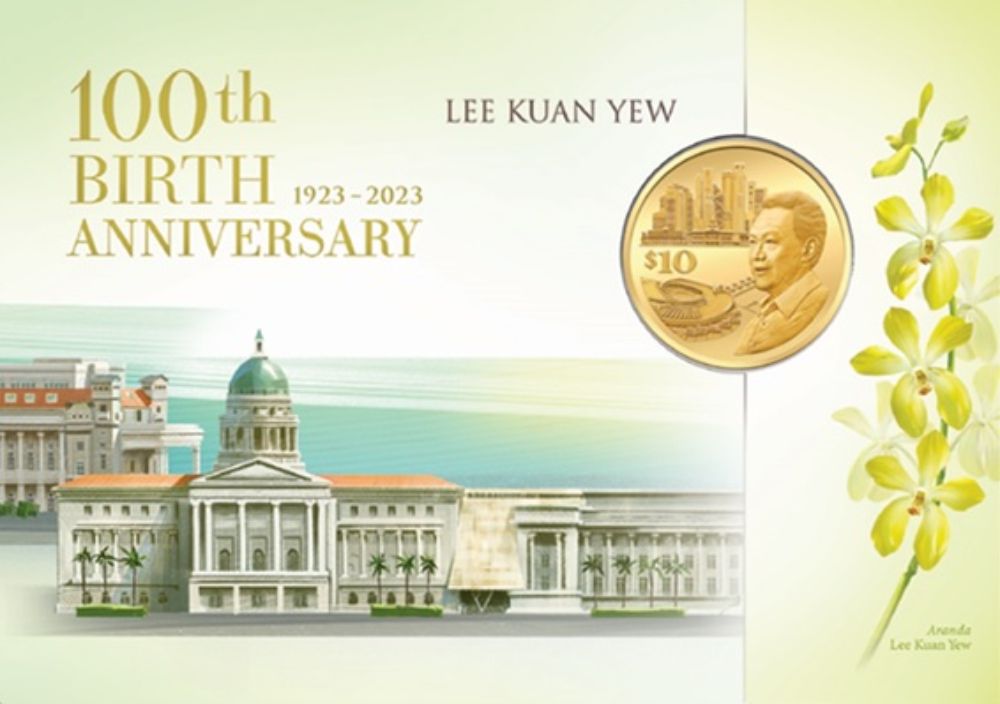 IMAGE: MAS.GOV.SG
Last but not least, here's one for the collectors. The commemorative LKY100 coins minted by the Monetary Authority of Singapore (MAS) in May are now available for collection.
If you successfully applied for the coins earlier in June, you'll be getting an SMS from MAS from now till 30 September, indicating how many coins you've been allocated, as well as when and where to collect them.
You'll be assigned a 2-week time period to collect your coins, falling within now till 26 November. If you miss your 2-week window, you can still collect them from 27 November to 3 December.
Didn't manage to apply for the coins? Not to worry, you can still take home a piece of history. From 4 December onwards, all uncollected and remaining coins will be made available for purchase at selected bank branches.
According to MAS, a total of 4 million coins were minted to meet over 700,000 applications for 3.3 million coins, so you'll still have a chance to get them.
Find out more here
For the latest updates on Wonderwall.sg, be sure to follow us on TikTok, Telegram, Instagram, and Facebook. If you have a story idea for us, email us at [email protected].