S'pore Pro Wrestlers Fight For Healthcare Workers - Literally!
Our healthcare workers have been on the frontlines battling the COVID-19 epidemic ever since the virus hit our shores. While it is unfortunate that some members of the public reportedly shunned those in uniform out of fear, these silent guardians have still gone about their work selflessly.
Thankfully, local businesses have stepped up to lend their support behind these everyday heroes, from Grab offering a special transport service to restaurants providing discounts. One such proponent, however, came from the unlikeliest of sources.
Grapple MAX, a pro wrestling fitness school, is holding a wrestling show to raise funds to benefit medical professionals. The closed door event will be streamed exclusively on Facebook live on 29 February 2020 from 8pm. We spoke to Grapple MAX co-founder and professional wrestling coach Greg Ho about the idea behind this unique fundraising iniative.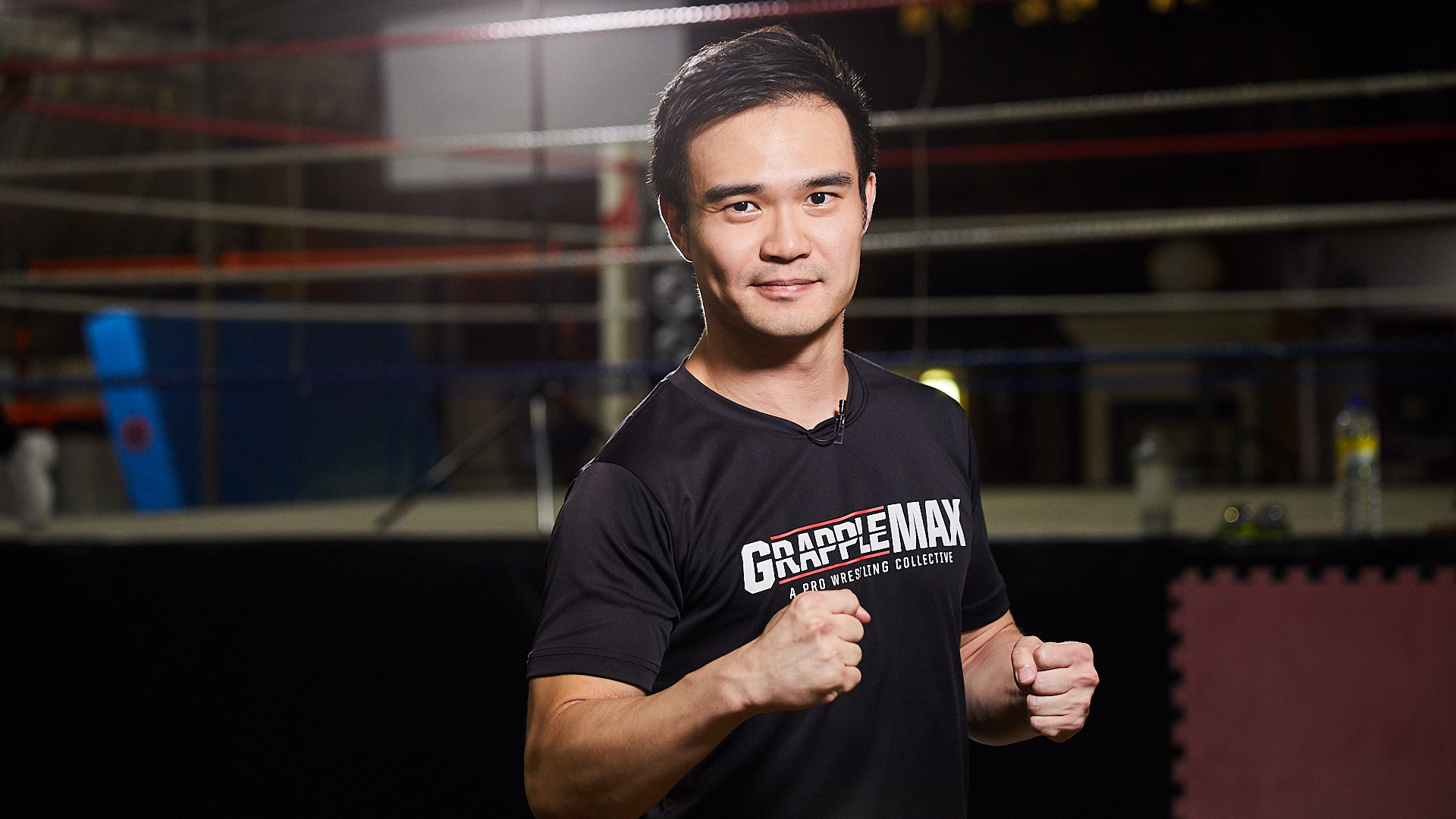 An Initial Setback
The project came about after the cancellation of one of Grapple MAX's sold-out shows that they previously advertised as a precautionary measure over COVID-19 concerns.
"The pivot to a charity online-only pro wrestling event was actually suggested by our students during one of our post-training hangouts," Greg explained, "With this, our students can continue to wrestle the matches they had been training months for and we get to do our part to prevent the spread of the virus amongst our spectators, and also support our healthcare workers."
Raising $5000 In A Week
"We had initially targeted to raise $2000 for the Community Foundation of Singapore's 'Sayang Sayang Fund' over 3 weeks," Greg explained, "but to our surprise, we hit this goal within just 5 hours!"
As of today, that amount has since doubled to $5000. Greg is grateful to his fellow Singaporeans for the support and hopes that they continue to donate generously in the coming days and during the livestream itself.
Precautionary Measures
The safety and welfare of Grapple MAX's students and wrestlers remain a priority as well. The pro wrestling school has been monitoring guidelines from the Ministry of Health closely when it comes to adhering to their health advisories.
"As with other gyms, we have reminded our staff and members to refrain from attending classes should they be showing any flu-like symptoms, and to fill in health and travel declarations prior to visiting the gym. We also regularly clean our training surfaces with disinfectant," assures Greg.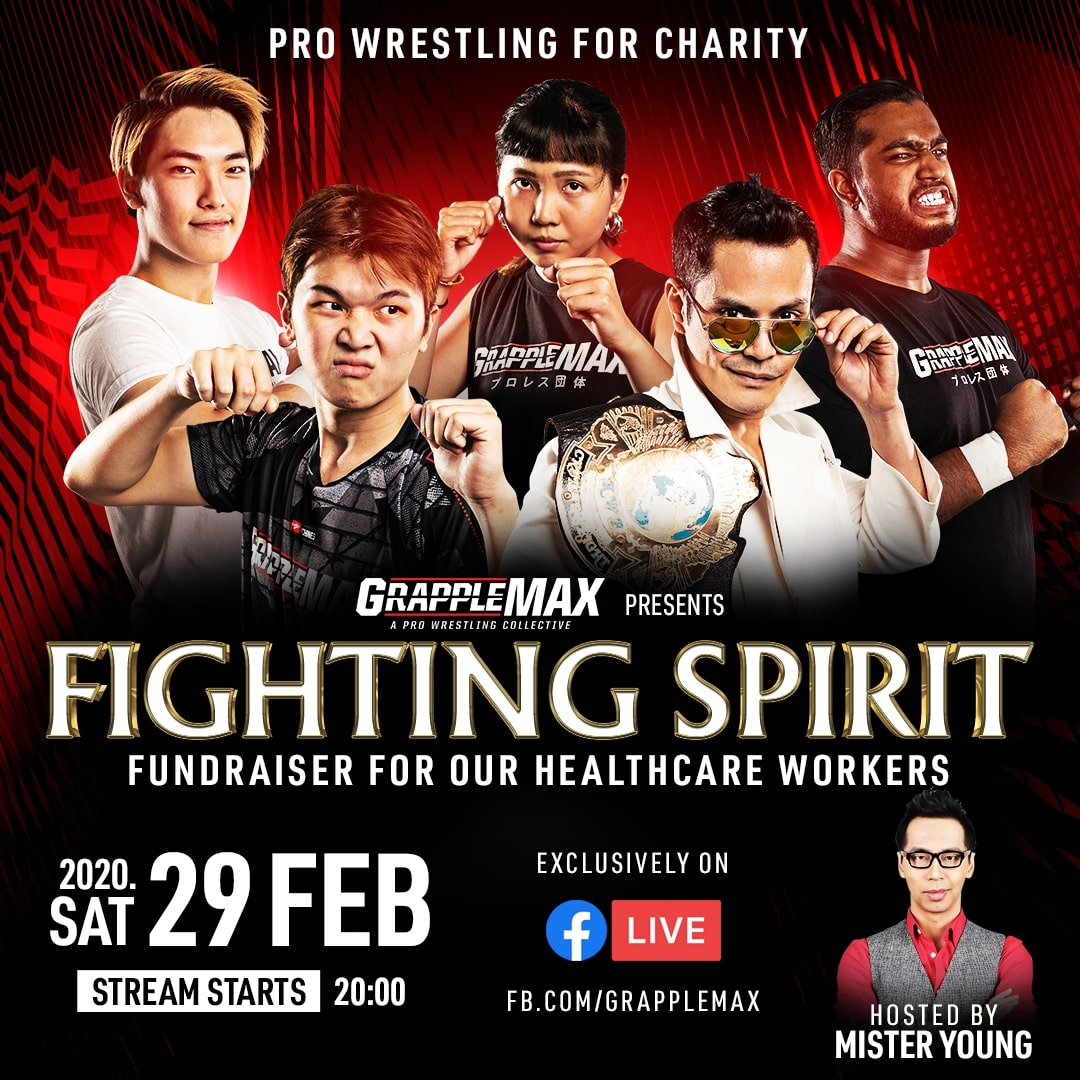 What Spectators Can Expect
Regardless of whether you are a wrestling fan or not, Greg promises a fun night of entertainment and a sneak peek into the future of Singapore's pro wrestling scene.
"The show will feature the entirety of our original Showcase that was meant to be presented to a live audience. We are featuring the largest number of trainees we've ever debuted on the same show."
He also adds that there will be an exciting title match between two of their senior wrestlers plus live commentary to guide you during all the action. "We hope that Singaporeans can show this event and our healthcare workers the same support!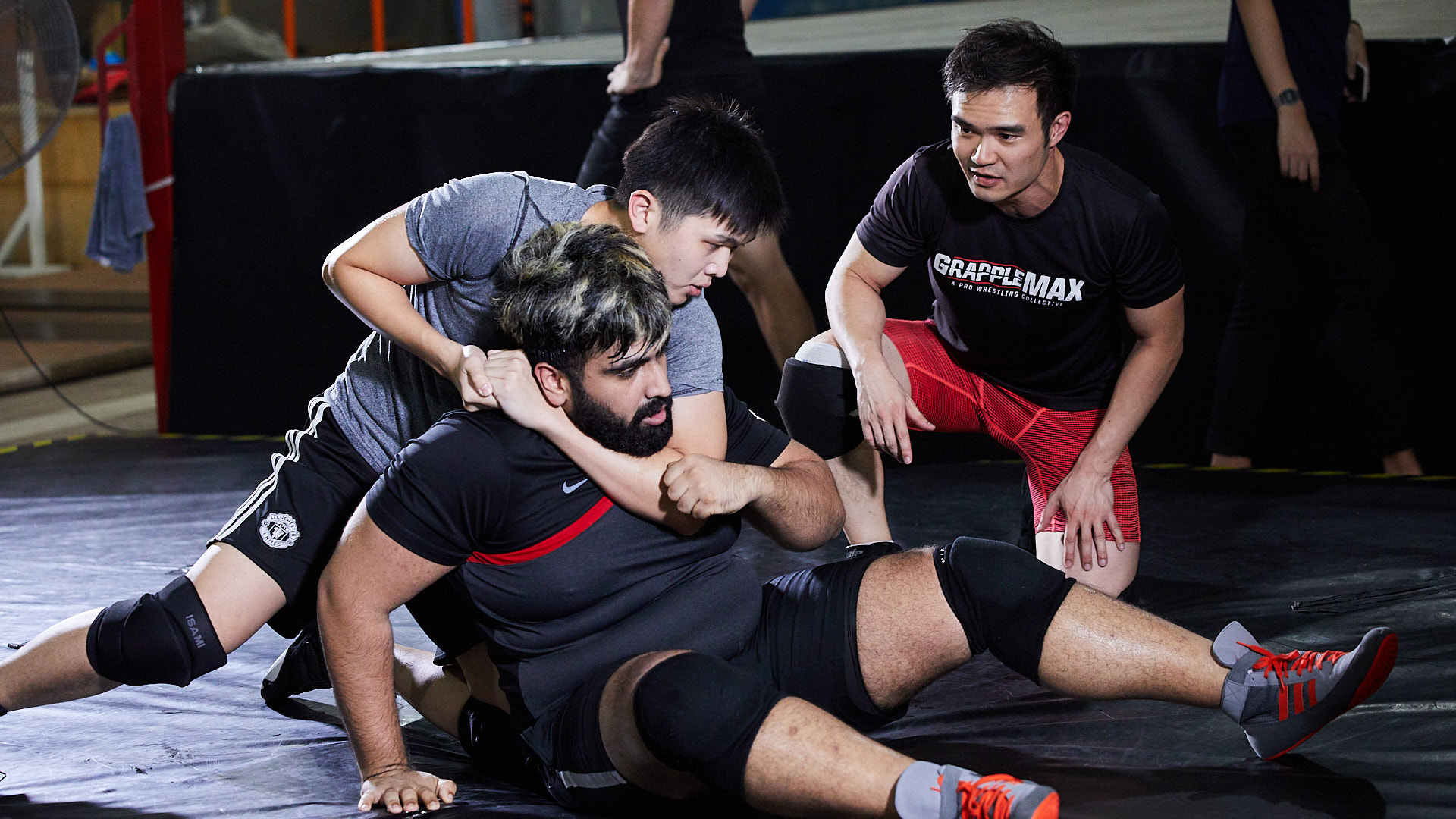 If you would like to show your support for healthcare workers, you can make your donation here. 100% of the proceeds will go to the Community Foundation of Singapore's Sayang Sayang Fund.
To learn more about Grapple MAX, click here.
Got a story idea for us? Email us at [email protected]