Singapore High Jumper Makes Leaps In Helping The Elderly
Kampton Kam may be a familiar name - the 19-year-old has been featured several times in local newspapers for his athleticism - but there's more to this inspiring youth than just his explosive high jumps: his passion also lies in going the extra mile extends to perform charitable acts.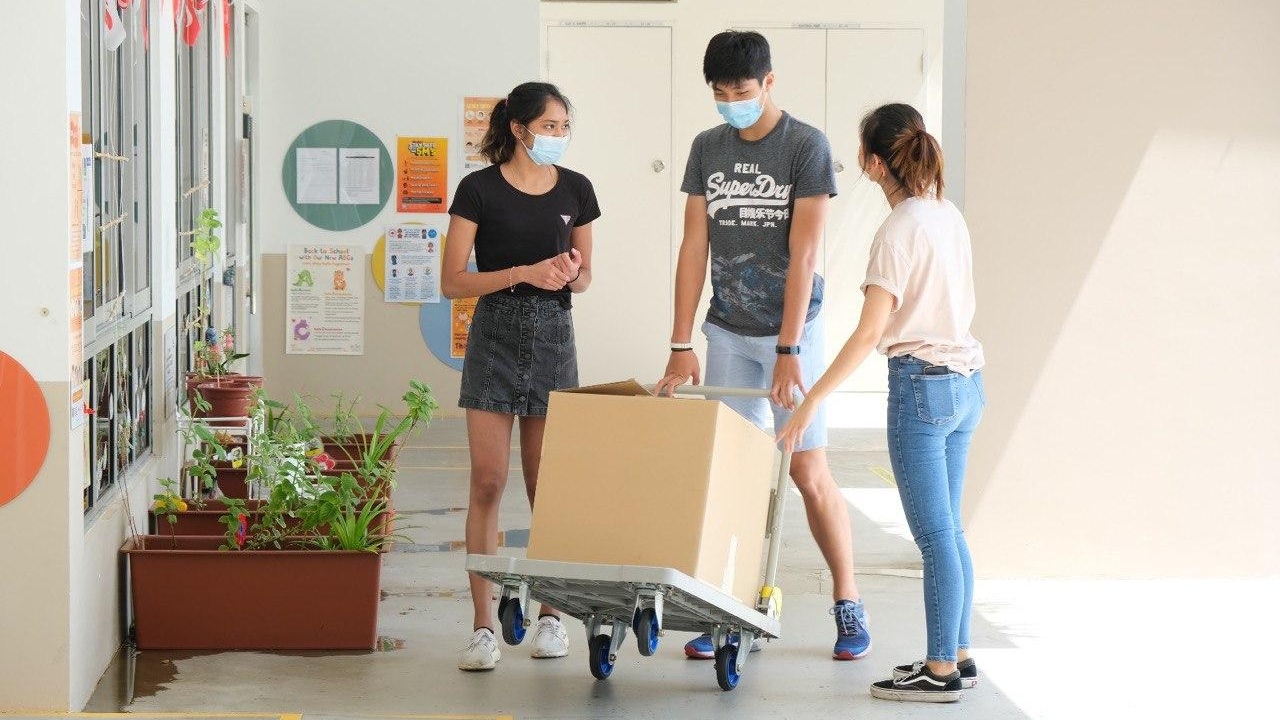 A little gesture of love, a leap for the lonely
The recent Circuit Breaker was a period of loneliness for many - more so for the elderly, many of whom live alone. To ease their feelings of isolation, Kampton and two of his friends began an initiative titled "Team cLOVEr".
The trio's source of inspiration: American surgeon Atul Gawande's 2014 book "Being Mortal: Medicine & What Matters In The End", a non-fiction exploration of illness and death. In it, the author uses nature in nursing homes to remind them of elements of life.
The three friends kick-started Team cLOVEr by reaching out to The Salvation Army to work with those under the organisation's care. The plan: to form and maintain relationships with the elderly, and partnering with The Salvation Army to provide cotton plant seed kits for the elderly to grow. Once grown, Team cLOVEr would harvest the cotton for the elderly to make handicrafts.

Standing tall, standing out (sometimes for the wrong reasons)

The average height for males in Singapore is 1.71m; Kampton is 1.86m. Being tall sounds good but there are pros as well as cons. He enjoys taking longer strides and fewer steps to cover the same distance as others; he is able to find people in crowded places; he can reach for most things in high places.
Kampton jests that the cons include his bunk bed in camp (during NS) barely fitting him, and, once in a while, when he forgets, he'll hit his head in the MRT.

And here's a reality check: in his field, being 1.86m isn't considered tall at all. Kampton admits that it can be daunting to face off against towering opponents (they average 1.93m) and this affects his mental readiness. It hits him the hardest at the start of each competition, when he sees them in real life and lines up next to them.
But in a David-and-Goliath situation, he overcame this anxiety physically and mentally, setting a new under-20 national record (by clearing 2.15m!) en route to winning the A-Division boys' title in 2019.


Watch out for this Singaporean son - you can be sure he isn't going to rest on his laurels, especially with such big dreams (and a big heart), both on and off the track.
For the latest updates on Wonderwall.sg, be sure to follow us on Facebook and Instagram. If you have a story idea for us, email us at [email protected].