World Wish Day: Support "Wish" Kids - Wear Blue And Mask Up With Their Designs
Today (29 April) is World Wish Day, which marks the anniversary of the founding of the Make-A-Wish Foundation, a non-profit organisation that creates life-changing wishes for children with critical illnesses. This year, you can do your part to support these kids too – and here's how.
1. Wear blue and support the #WishesComeTrueBlue movement
Take part in Make-A-Wish Singapore's #WishesComesTrueBlue movement, which encourages members of the public to show solidarity and support for children with critical illnesses by wearing blue today.
Simply post a photo of yourself wearing anything blue on your social media and tag Make-A-Wish Singapore on Facebook (@MakeAWishFoundationSingapore) or Instagram (@makeawishsingapore) with the hashtag #WishesComeTrueBlue.
Why blue, you ask? Well, blue is the primary colour of Make-A-Wish, representing the renewed hope and strength that wishes bring to children with critical illnesses.
---
2. Buy a limited-edition face mask designed by "Wish" children
Add to your mask collection while supporting a good cause by purchasing a limited-edition face mask from Make-A-Wish Singapore. Created by three of the organisation's wish children, the masks' designs are inspired by their hopes and wishes for the world around them.
The masks will be sold at $18 each and are available for pre-order here, with all proceeds going towards Make-A-Wish Singapore's wish granting efforts for children with critical illnesses.
Here are the different mask designs: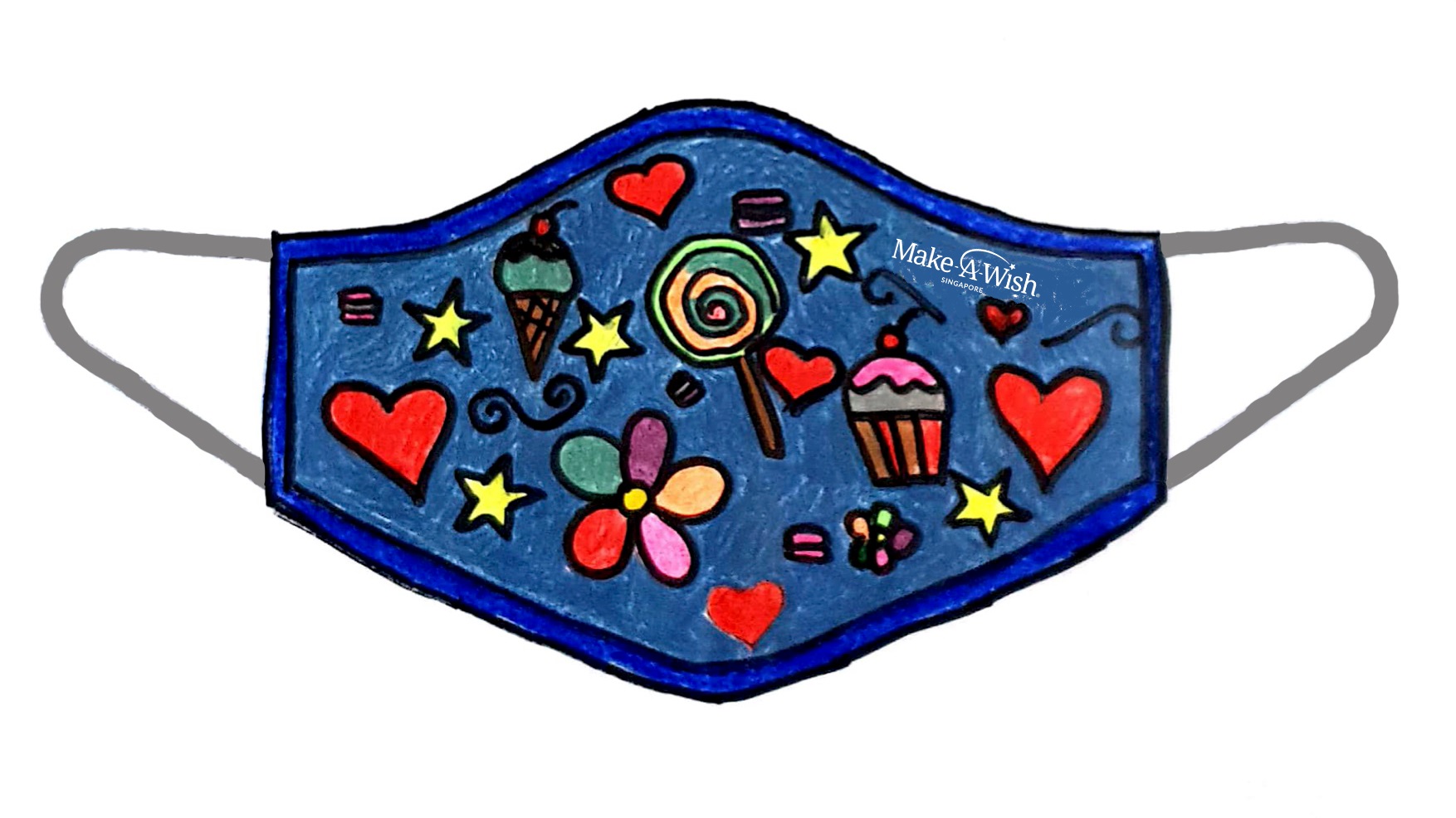 Designed by Yasmin, 6
Sister of Arshad, 8, a wish child with cerebral palsy
As Arshad is a non-communicative wish child, his sister designed this mask on his behalf based on her wish for him. She drew candies and desserts as she enjoys sweet stuff and wishes that her brother could enjoy them with her as well.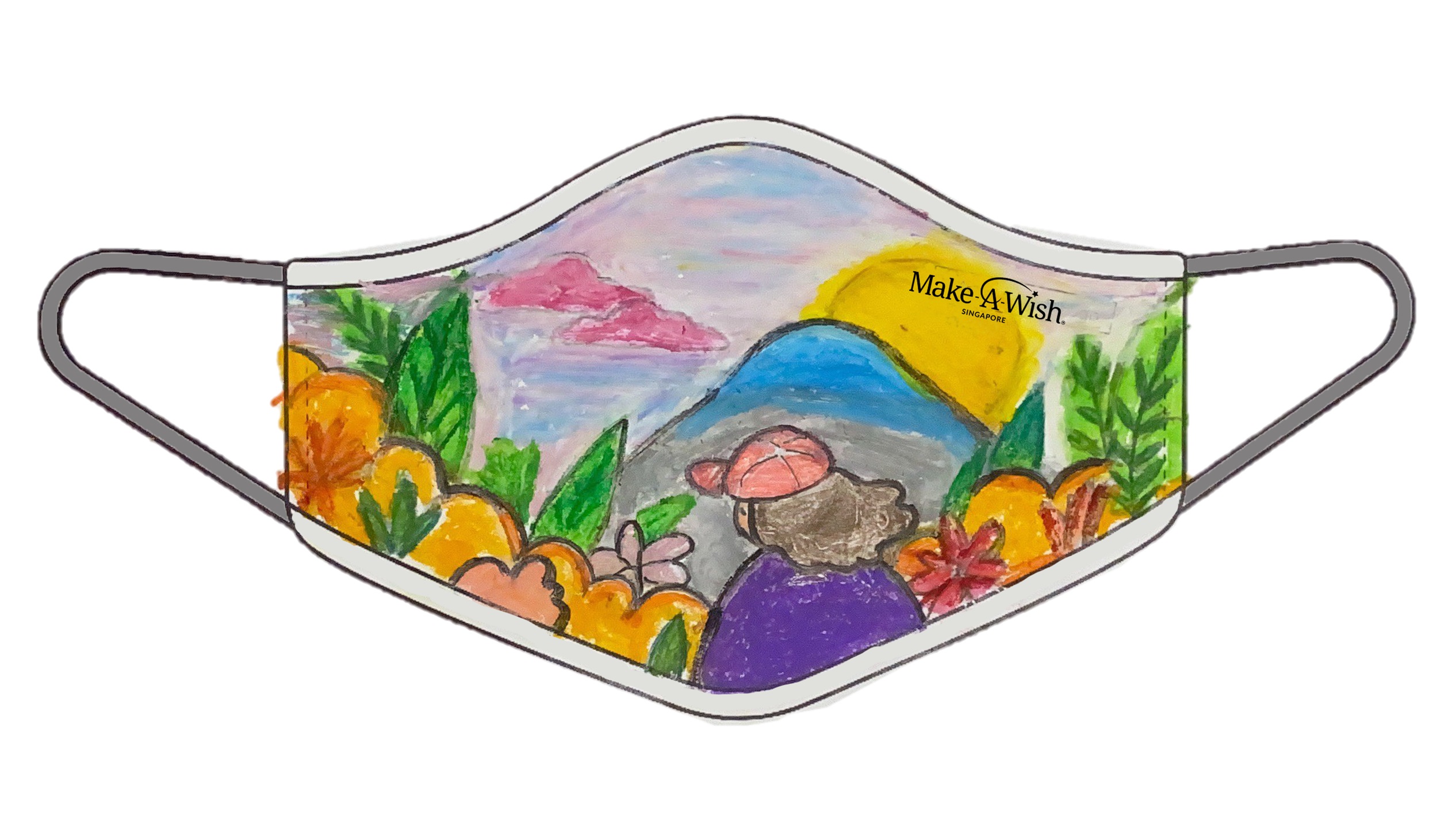 Designed by Amelia, 19, a wish child with congenital heart disease
Amelia's design is inspired by Mount Fuji, as she hopes she can travel to Japan soon in the post-pandemic future. She hopes that everyone will be able to remove their masks one day and breathe in the fresh air.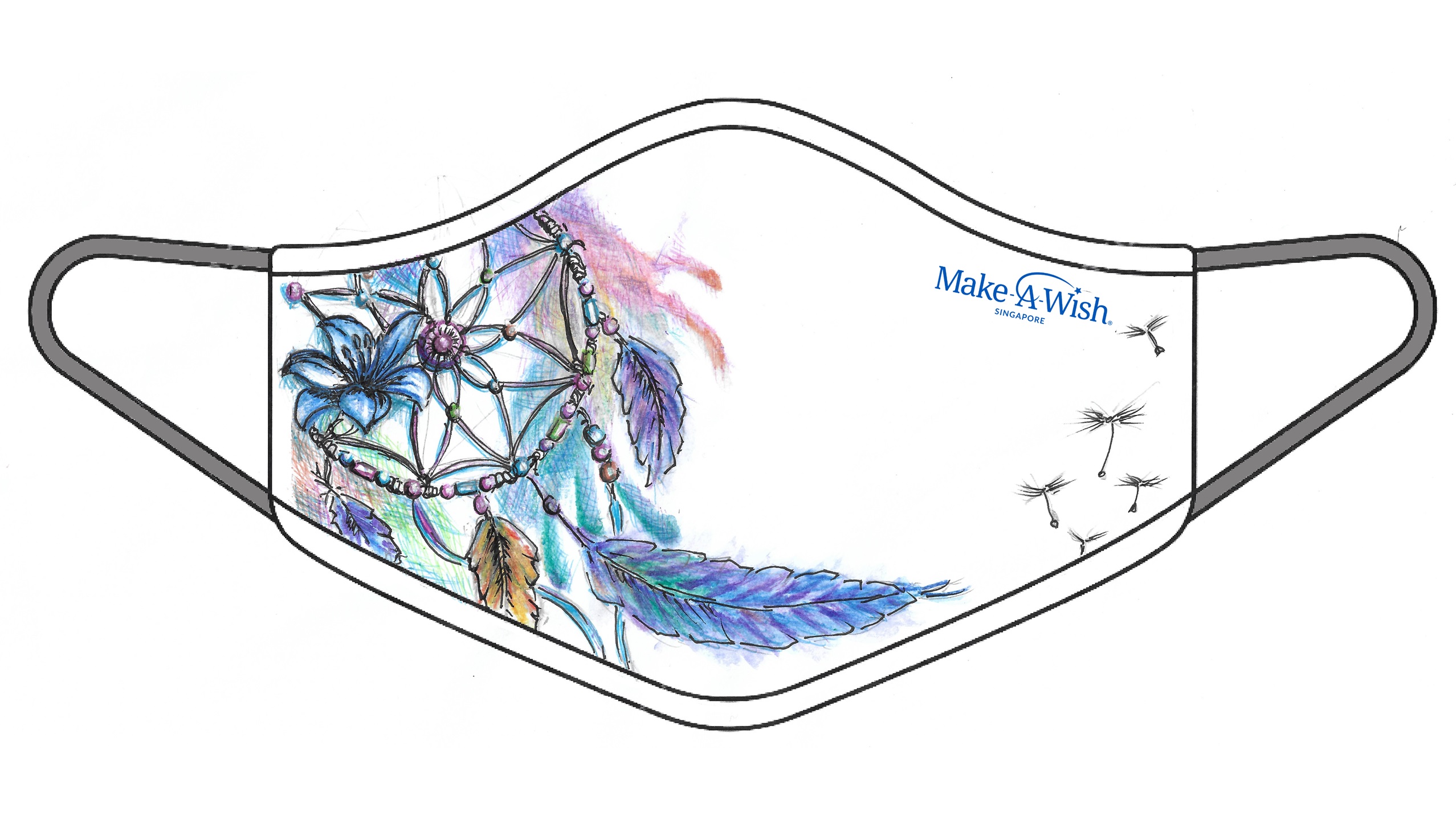 Designed by Joanna, 16, a wish child with medulloblastoma
Joanna's design is inspired by a Native American legend which states that the dreamcatcher's web will filter off all bad dreams. The dandelions represent her hope for everyone to not be afraid to start afresh, while the dreamcatcher illustrates her wish for everyone to only dream about good and positive things.
---
3. Make a donation
You can also make a donation to Make-A-Wish Singapore to support their wish granting efforts. You can choose to donate once or on a monthly basis, and Singapore residents are eligible for a 250% tax deduction for donations of S$50 and above.
---
4. Adopt a wish
Last but not least, you can directly adopt a wish to grant the wish of one of Make-A-Wish Singapore's wish children. Simply choose a wish from the wishlist on Make-A-Wish Singapore's website, fill out the wish adoption form and wait for the organisation to contact you with further details.
For the latest updates on Wonderwall.sg, be sure to follow us on Facebook and Instagram. If you have a story idea for us, email us at [email protected].