World Animal Day: What A Wild Year For Our WRS Parks
The way things have been going with regard to COVID-19, you could say that 2021 has been positively savage.
It's been pretty wild at our Wildlife Reserves Singapore (WRS) parks - Singapore Zoo, Jurong Bird Park, Night Safari and River Safari - this year too, but, thankfully, we mean that in the best way possible!
To commemorate World Animal Day, we celebrate all the births, new additions, fun activities and awesome programmes at our world-class attractions:
NEW ANIMALS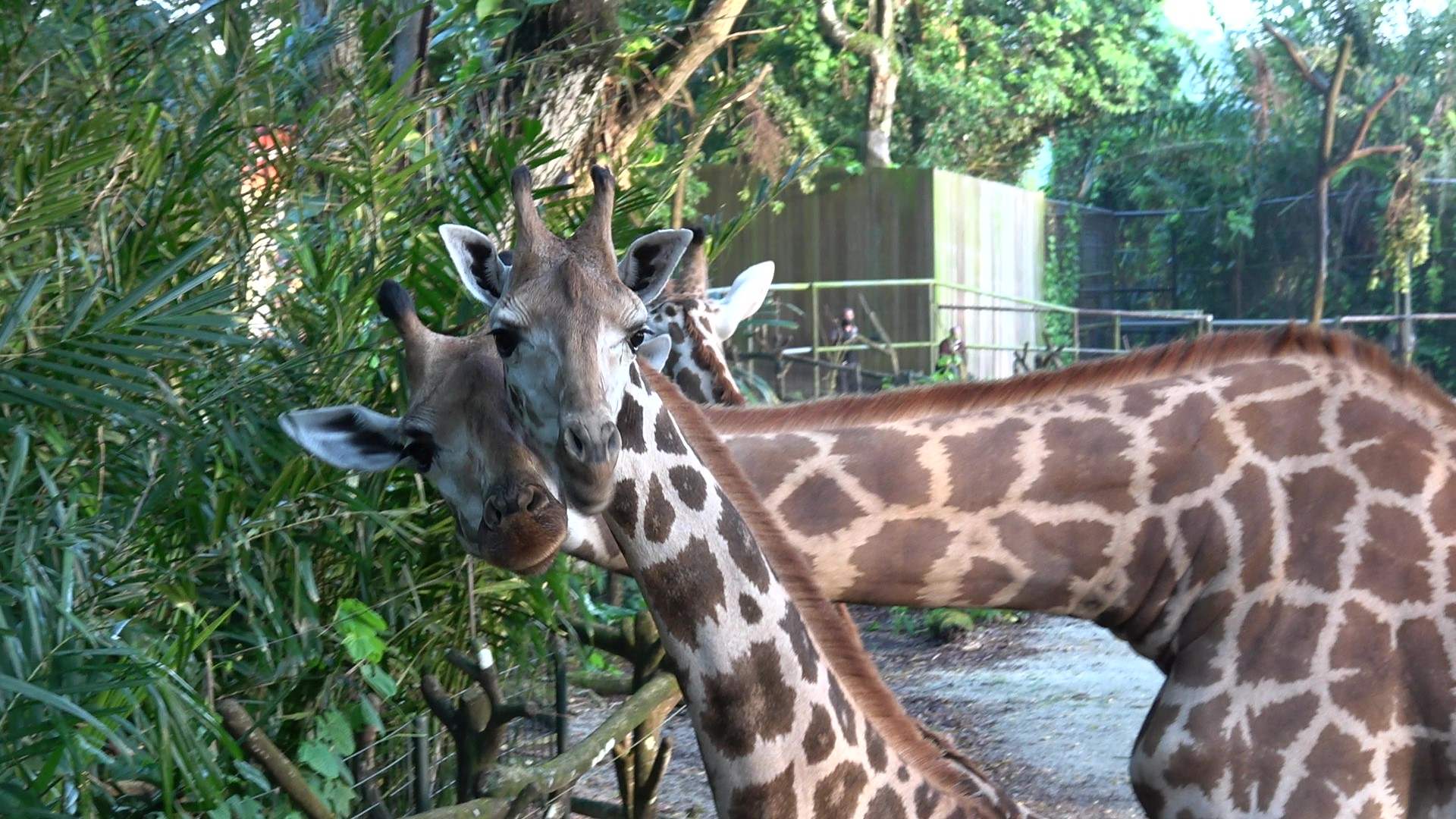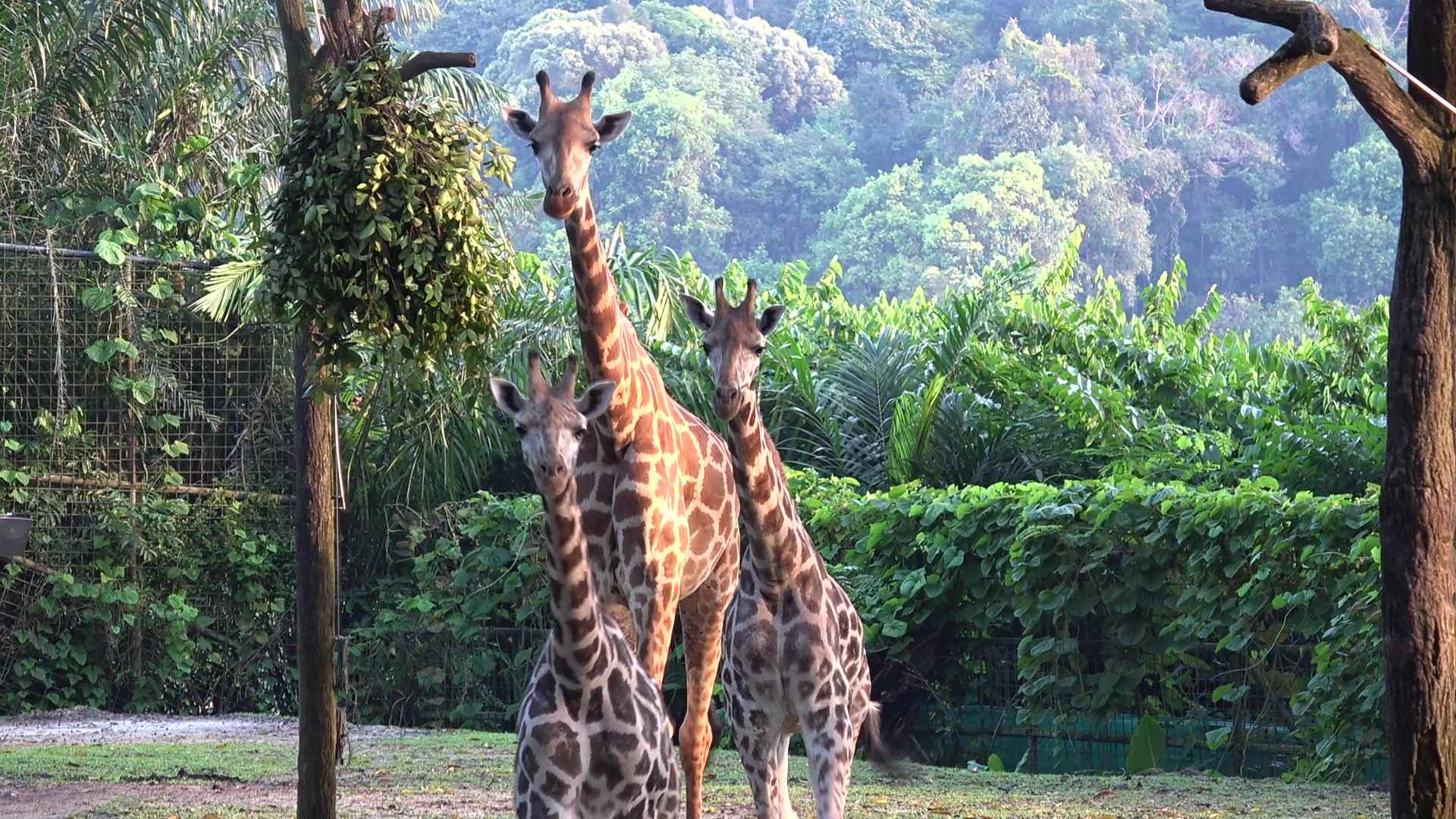 Debut of Rothschild's Giraffes | Singapore Zoo
On 30 Sep, a pair of one-year-old giraffes belonging to an endangered subspecies of giraffes - there are fewer than 2,000 Rothschild's Giraffes in the wild - finally made their debut at the Singapore Zoo after an arduous 22-hour inter-state road journey and seven-day sea voyage, plus a 3-month quarantine.
The pair, which come from India's Mysuru Zoo and arrived in Singapore on 26 May, also have meaningful names: Balaji (which means "strength" in Hindi and is also the name of an Indian prince) and Adhil (the name of a star in the Andromeda constellation).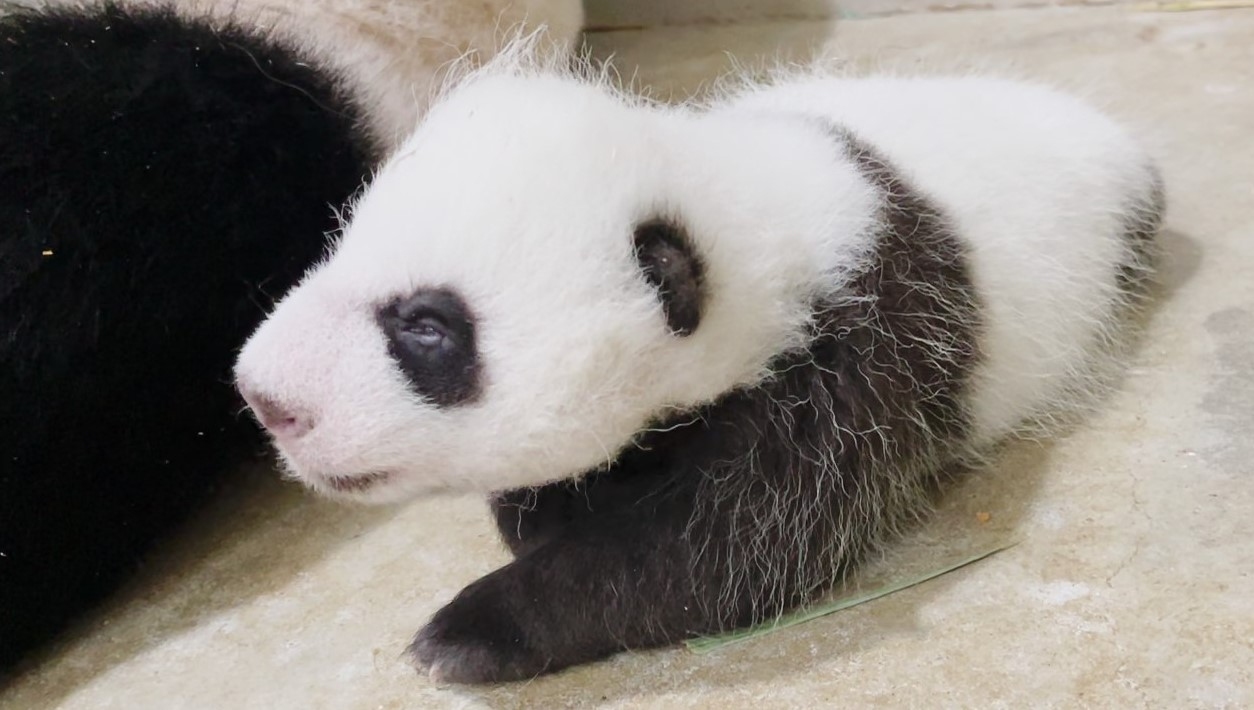 Birth of Giant Panda cub | River Safari
This one no need to say lah - it's been the most pan-tastic piece of animal news this year, considering the birth of this cub was the result of artificial insemination and had been seven breeding seasons in the making. To read all about the little one who was born on 14 Aug, click here.
"If I go to the River Safari, can see the baby or not?" Can. Or rather, maybe. A "live" panda cam gives you a peek at Jia Jia, and you just might catch the cub in her protective embrace on a screen located in the Giant Panda Forest.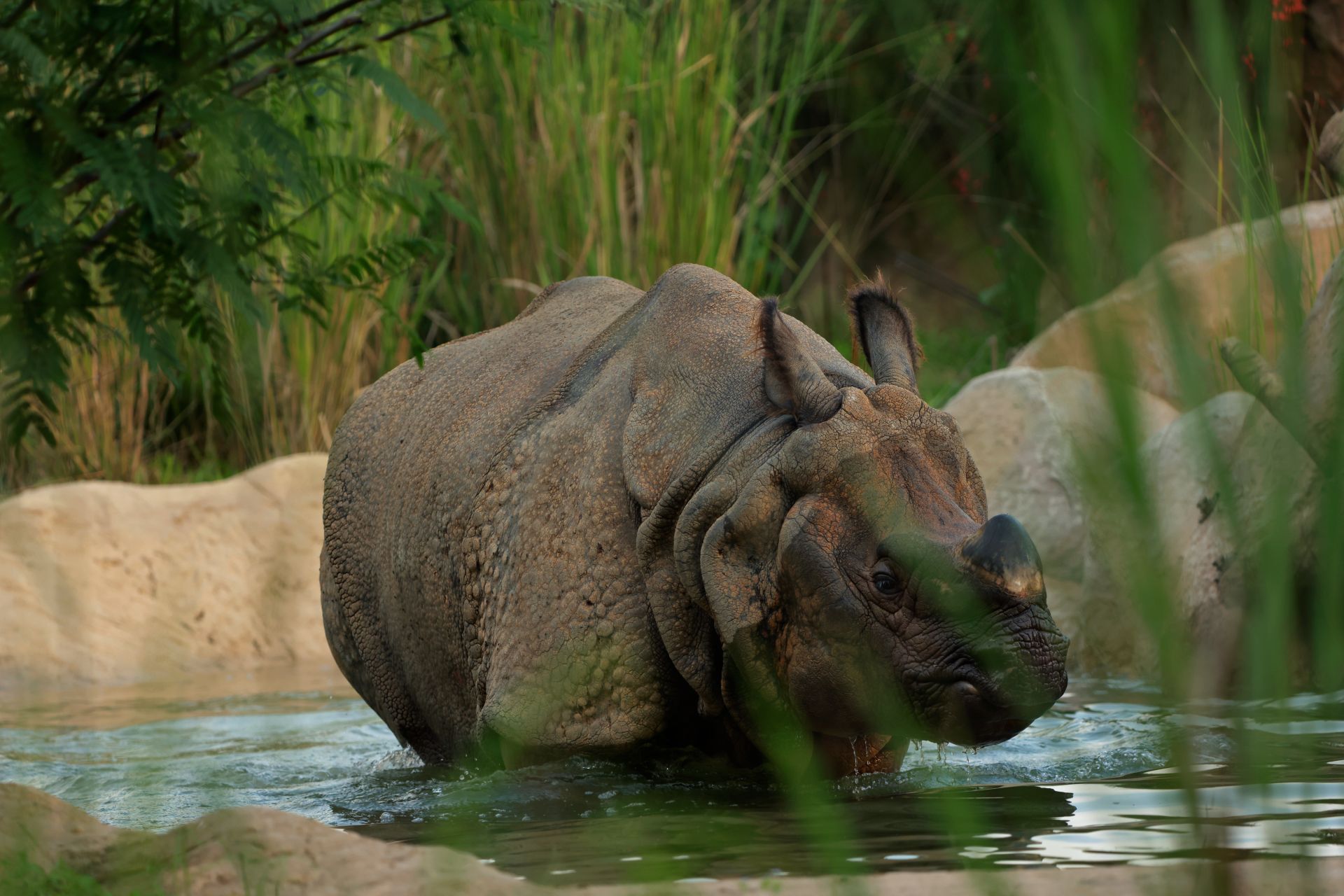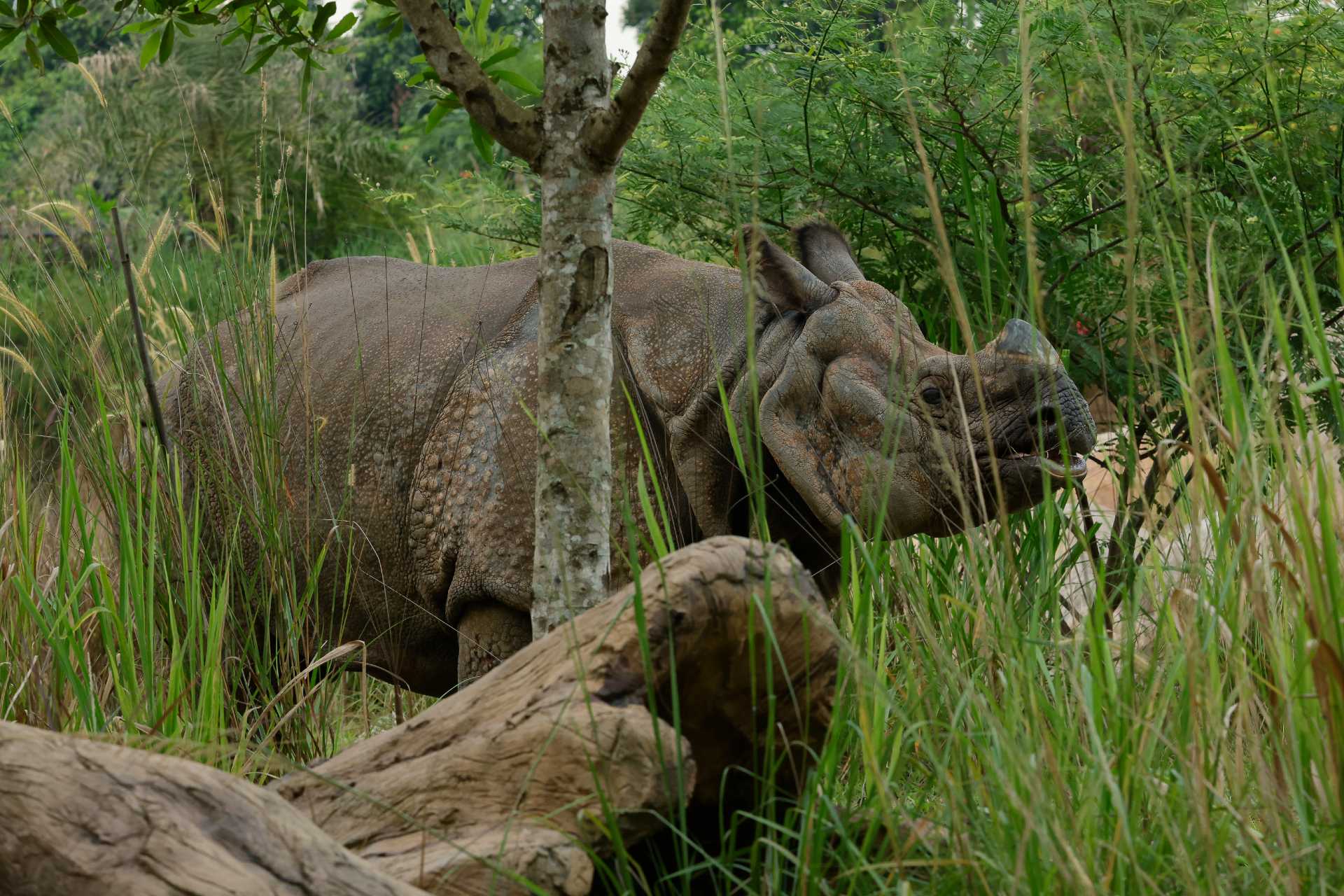 Transfer of Indian Rhinoceroses | Night Safari
This pair of half-brothers - they were sired by different bulls - come from Al Bustan Zoological Centre in the United Arab Emirates. You can catch 7-year-old Thulie and 4-year-old Newari, who made their official public debut at the Night Safari on 29 Apr, simply by walking a short distance from the park's East Lodge.
You can also encounter these majestic beasts on the park's tram ride, and see them in their new 5,800 sqm enclosure (that's the size of four and a half Olympic-sized swimming pools).
"The arrival of these two males is exciting, not only for the animal care team, but also for our guests who have more wildlife experiences to appreciate," said Saravanan Elangkovan, Deputy Vice President, Wildlife Reserves Singapore.
"We look forward to showcasing the new rhino exhibit which has been designed in line with international standards and features that encourage the animals to express their natural behaviours."
---
NEW EXPERIENCES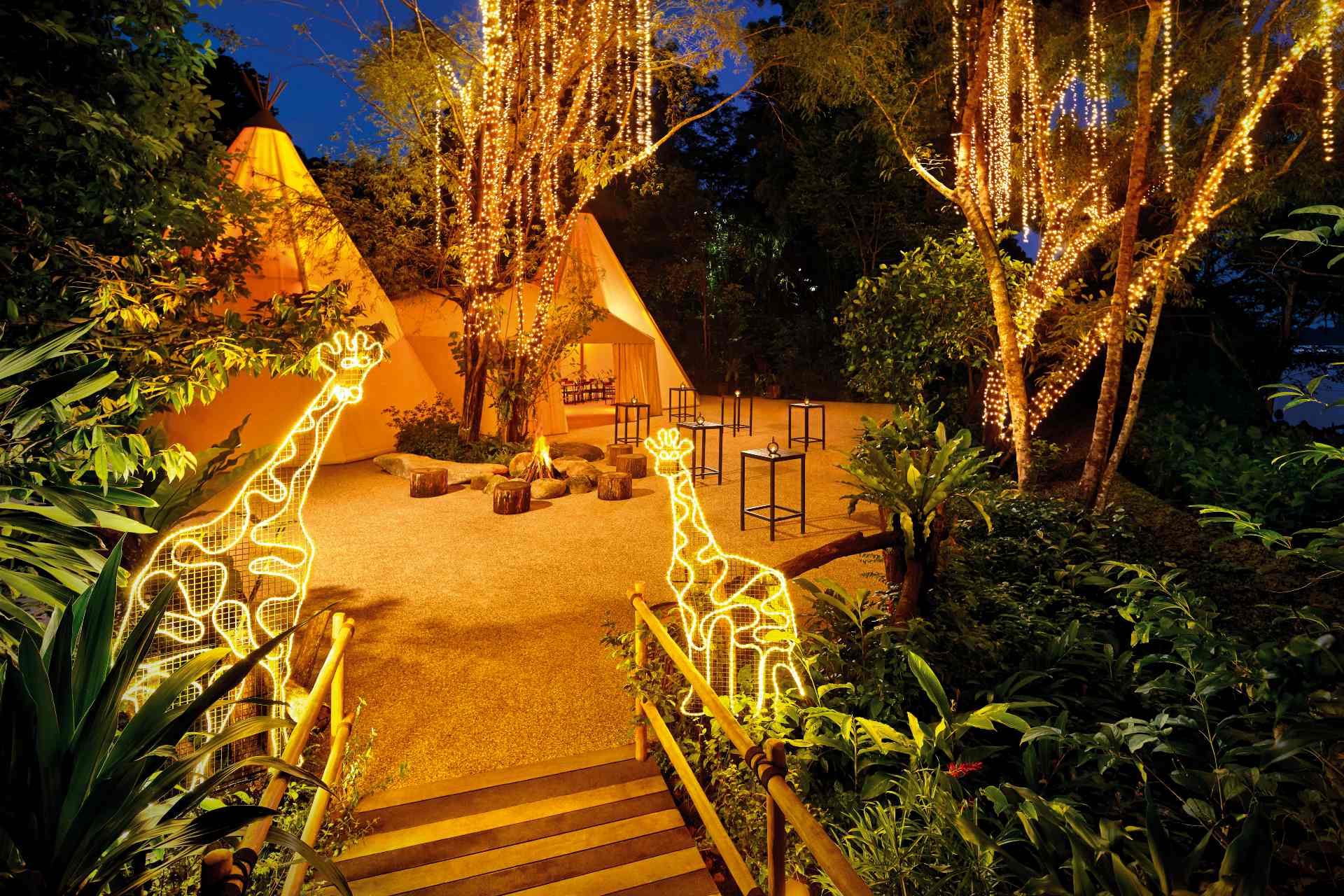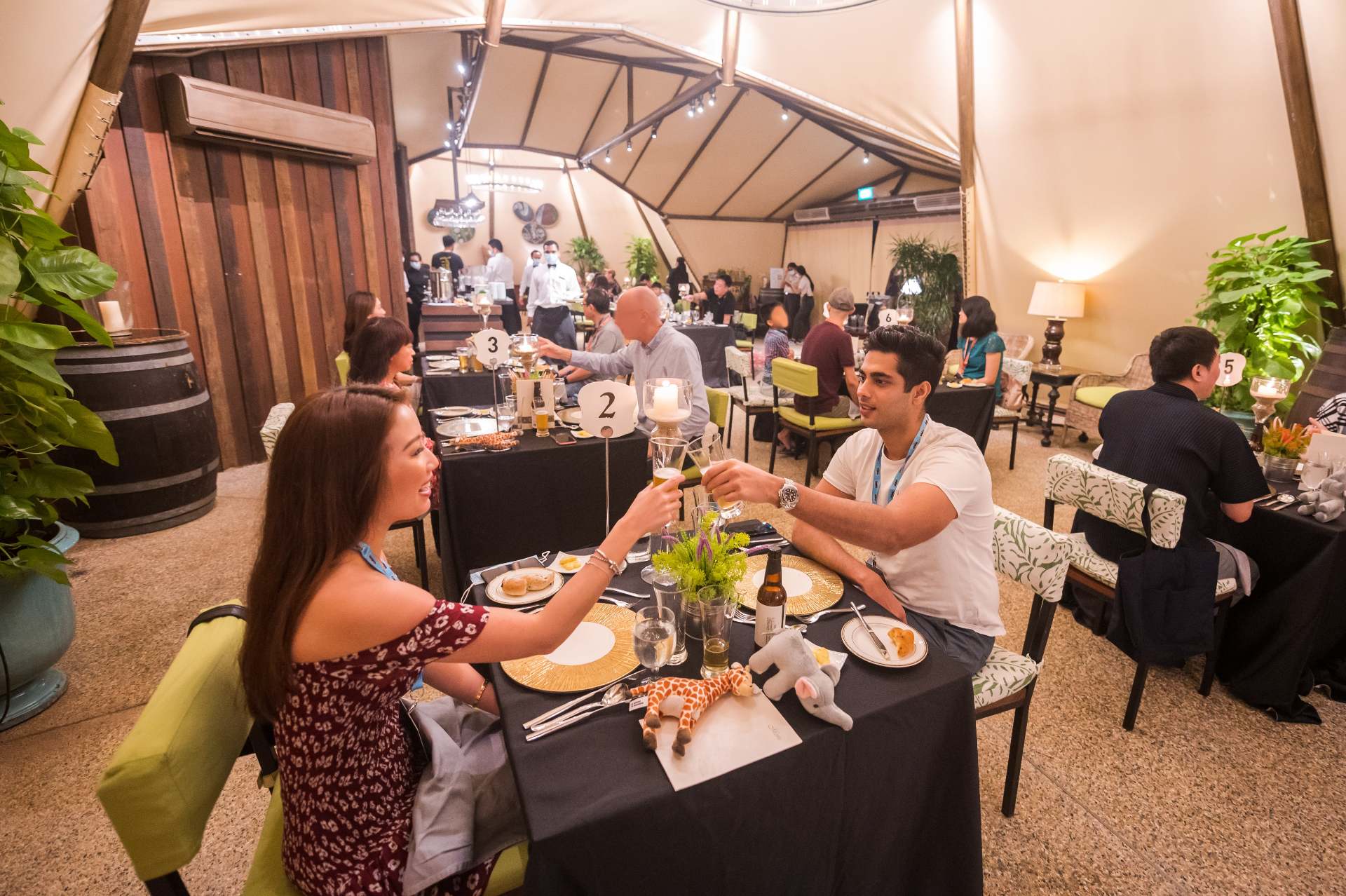 Evening In The Wild with cocktail pairing | Night Safari
Gastronomic adventure meets wildlife encounter, basically. Throw in a cocktail pairing, and you have the perfect "untamed" dining experience.
For $280+/pax, you get:
Admission to Night Safari

A private chartered tram ride through the Night Safari to see its nocturnal wildlife
Exclusive encounters with special animal ambassadors
A sumptuous curated 4-course dinner with cocktail pairing inside the Tipi Tent
Complimentary parking
For more information on this event happening on 15 and 16 Oct, click here.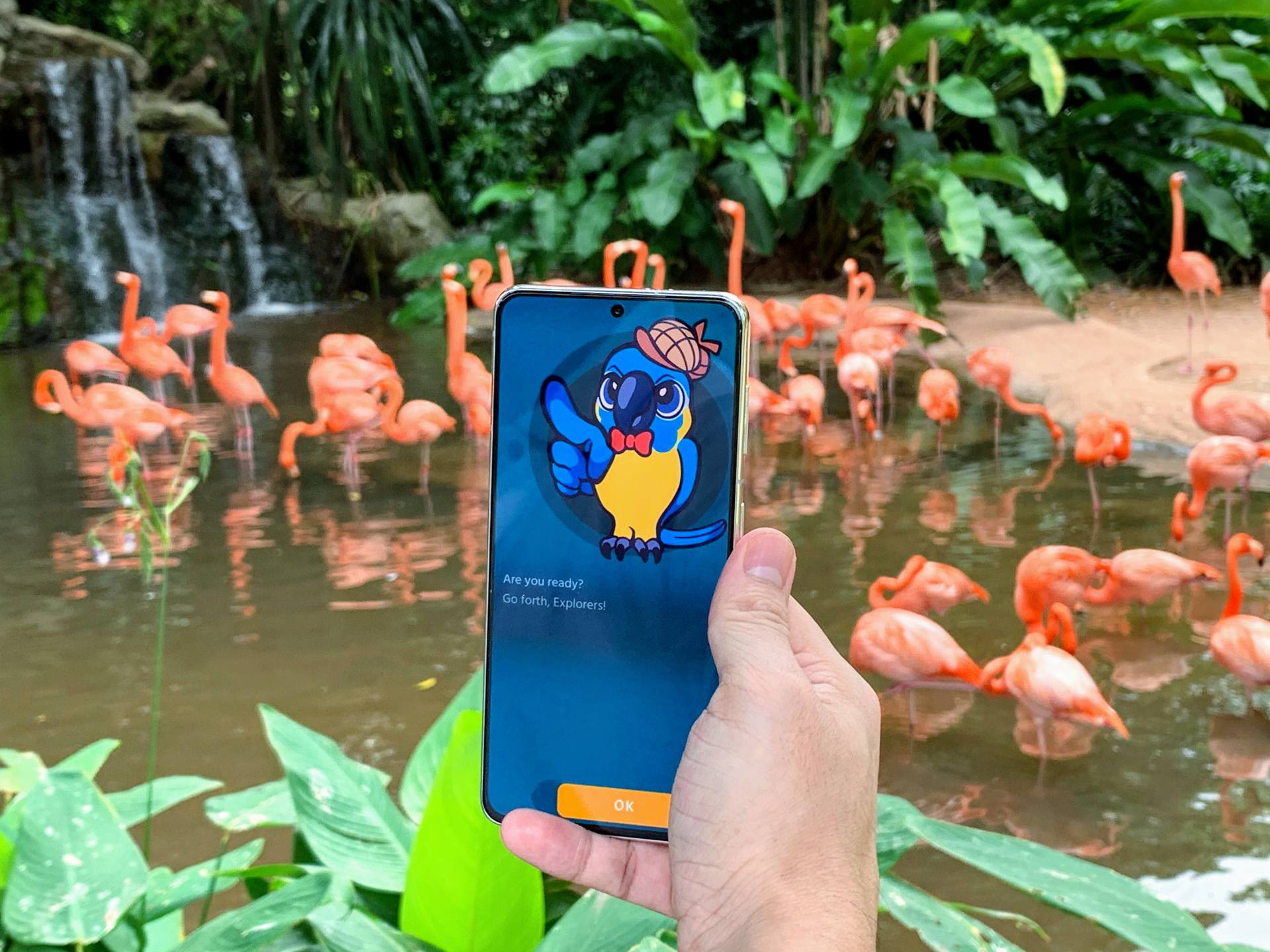 Wildlife Quest with Detective Blue Season 2 | Jurong Bird Park
This digital quest with Detective Blue will add to young ones' feathery fun at the bird park. Play game, win exclusive prizes, and, most importantly, learn more about the characteristics of the avian residents as you explore the park.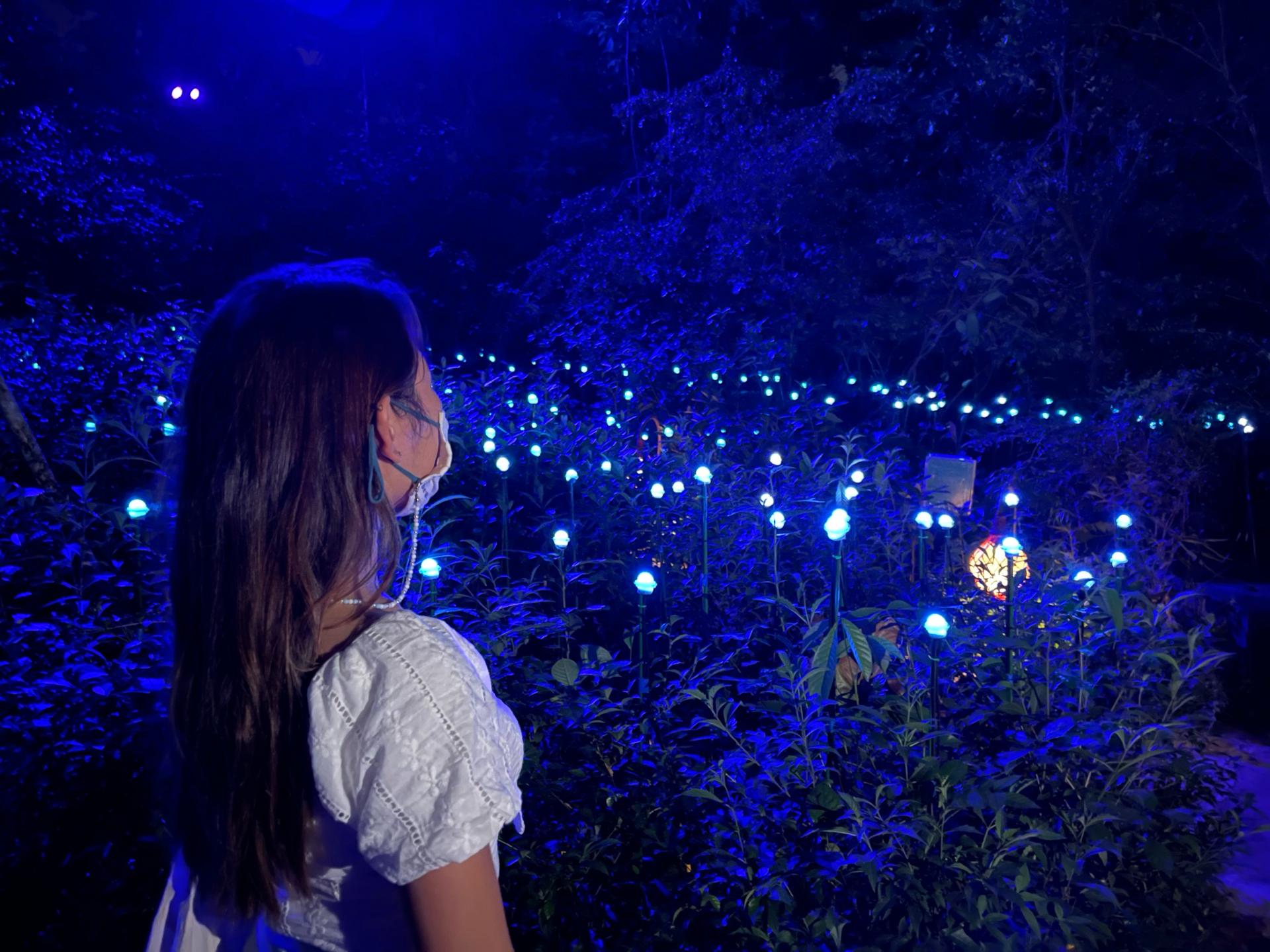 Rainforest Lumina | Singapore Zoo
If you're attracted to light displays like a moth to a flame, check out this multimedia night walk that's filled with clever projection mapping, light shows and virtual characters (who form the Creature Crew), all accompanied by a soundtrack of sounds, noises and music that's positively wild - certain portions of this experience are rather reminiscent of James Cameron's "Avatar". This third season of Rainforest Lumina runs till 13 Feb 2022.
---
NEW PROGRAMMES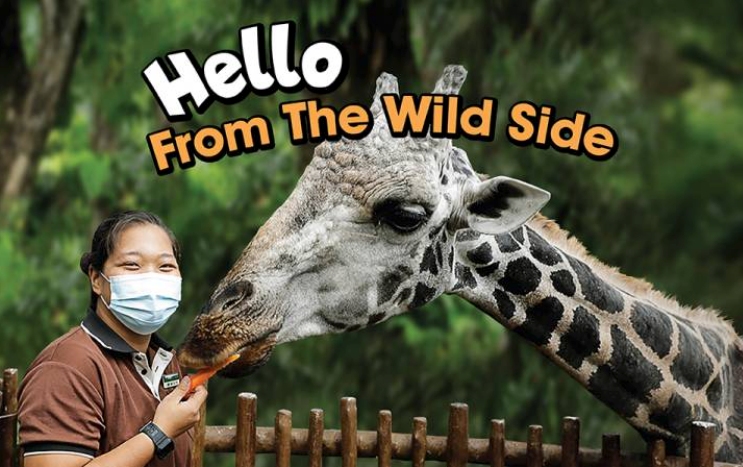 Hello From The Wild Side | Online
This virtual experience helps you discover and get to know not only the animals but also those who care for them at the WRS parks. The Zoom webinars are "live", interactive and conducted in English, and offer a newly curated "Zoo Explained!" segment with limited-edition content that changes every month. Get ready to go behind the scenes, and learn about animal behaviour and animal training:
Animal Behaviour and Training - Raptors (Jurong Bird Park): 23 Oct (Sat), 11.45am
Animal Care - Giraffes (Singapore Zoo): 29 Oct (Fri), 10am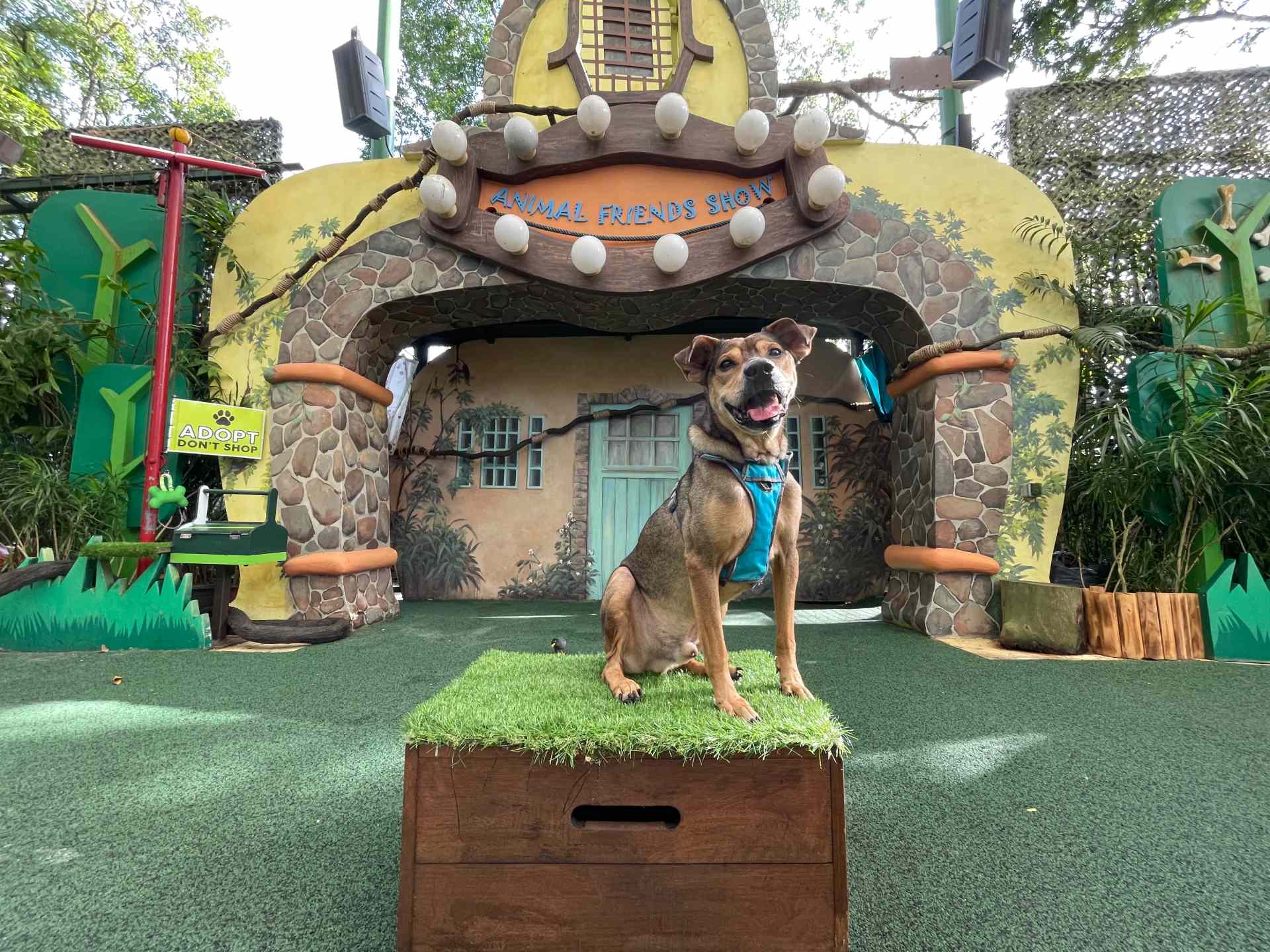 Furever Yours | Singapore Zoo X SPCA
A collab and programme entitled "Furever Yours" and announced in August this year sees certain Singapore Specials get training, fostering and adoption support from the team behind Singapore Zoo's Animal Friends Show. Awesome, right!
The dogs selected for training are, according to Dr Jaipal Singh Gill, SPCA Executive Director, "long-staying shelter residents that have trouble finding homes, even though they are loving".
Positive reinforcement is used, which makes training fun and enriching for both the dog and the trainer, says Gail Laule, Director, Animal Presentations, Wildlife Reserves Singapore.
She adds: "In nurturing a more loving and sociable demeanour in dogs like Bruce (shown above) which have experienced rejection and abandonment, we are confident that they can become adoptable."
For the latest updates on Wonderwall.sg, be sure to follow us on TikTok, Telegram, Instagram, and Facebook. If you have a story idea for us, email us at [email protected].