This Cool Audio Guide Tells You Where To Jalan, What To Makan In Little India
Voltaire once said: "Writing is the painting of the voice." In conjunction with the Singapore Writers Festival, a special audio guide has been produced, so you have an actual voice (or rather, five voices) painting aural stories in your mind as you're guided through Little India.
Entitled "Tekka Food Steps", this audio guide is probably the ideal way during this COVID-19 sitch to spend some Me Time exploring or rediscovering Little India on your own - without really being alone.
Produced by Brown Voices in conjunction with this year's Singapore Writers Festival, "Tekka Food Steps" features five different characters from across two centuries who tell deeply personal stories.
Throughout this self-guided tour, the characters describe their favourite foods, sights, smells, and sounds, and, in doing so, uncover traces of Little India's multi-layered history still evident in its landscape today.
The writers of "Tekka Food Steps" interviewed their family members and other people with connections to Little India. For example, track 2 by Mumtaz is based on her father who worked in Little India's mutton slaughterhouse in the 1950s. Veteran local artiste Re. Sommasundram provides the Tamil voice track.
Vithya Subramaniam, producer and director of "Tekka Food Steps", tells us that the audio guide was designed to be listened to even from home – you will clearly hear the distinctive sounds of Little India isolated in each track.
While you're meant to listen to "Tekka Food Steps" chronologically from tracks 1 to 5, Vithya said the tracks are also self-contained so you can pick and choose which track you want to start with.
You're encouraged to pause at certain points of the track when prompted, and have your fill of the delicious food in the location mentioned. Check it out lah - maybe you'll find your next love at first bite.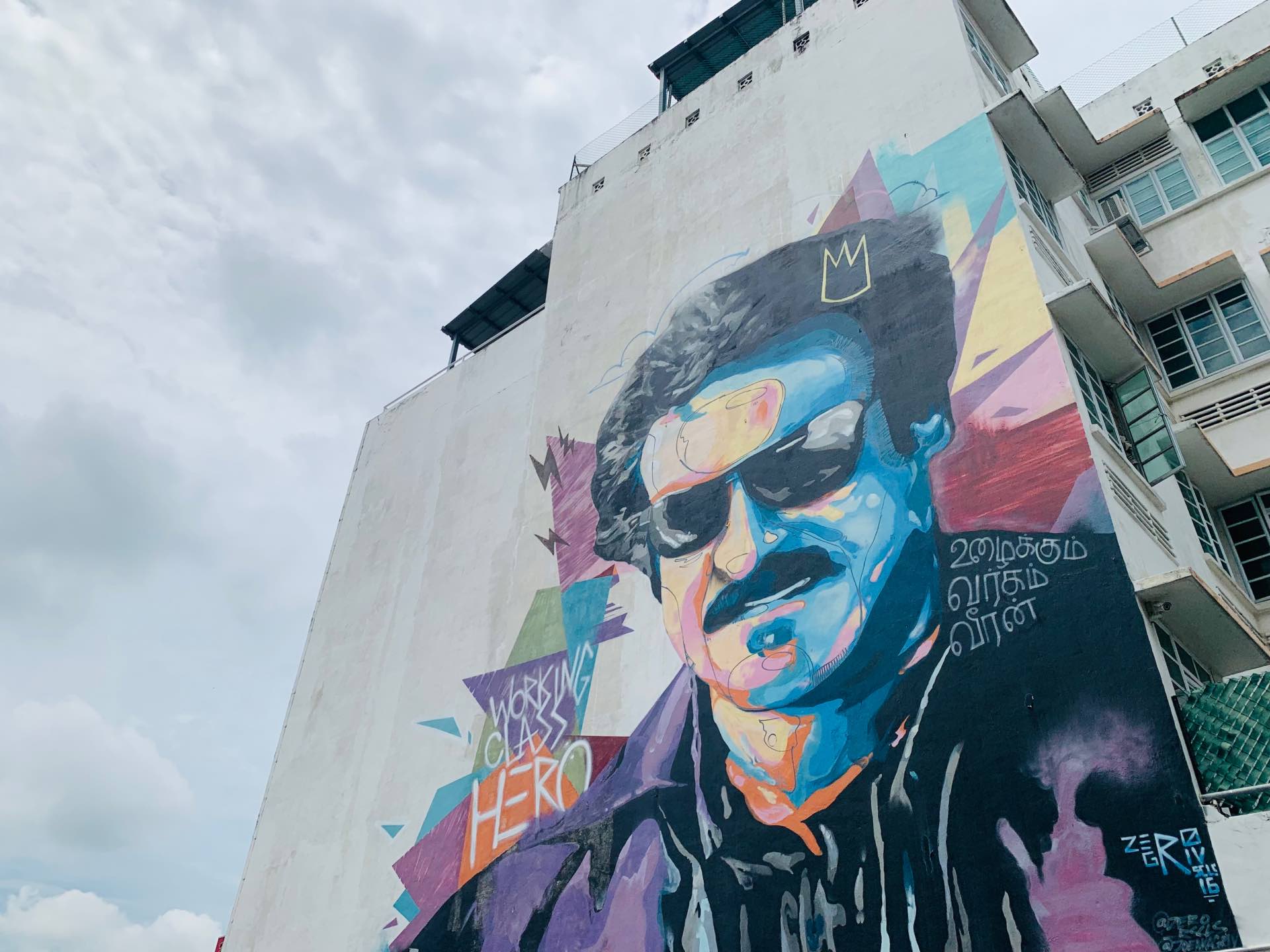 About Brown Voices
Brown Voices is Singapore's first collective of Indian theatre practitioners and playwrights, writing stories from the perspectives of Singapore Indians.
Formed in early-2019 by freelance Indian actor-director-playwright Grace Kalaiselvi, the collective has developed and staged pieces at several local festivals.
Listen to "Tekka Food Steps" here.
---
Here's what to expect in each track:
Track 1: Familiar Strangers - நன்கு அறிந்த அன்னியன்
Route: Lembu Road (Little Bangladesh Square)—Desker Road—Kampong Kapor Road—Syed Alwi Road—Jalan Besar—Desker Road
In this corner of Tekka that has been a source of familiar comfort to South Asian migrants for centuries, Sam finds her own comfort amongst strangers.
Written by: Hemang Yadav
Translation (into Tamil): Karthikeyan Somasundaram
Voiced by: Pramila D/O Krishnasamy
Track 2: Work for Your Meat - இறைச்சியின் கதை
Route: Desker Road (next to Swee Choon)—Rowell Road—Kampong Kapor Road—Norris Road (Azmi Restaurant)
Based on the life of Mumtaz's (writer) father who worked in the mutton slaughter house in the 1950s.
Written by: Mumtaz Maricar
Translation (into Tamil): Karthikeyan Somasundaram
Voiced by: Re. Sommasundram (Tamil) / Karthikeyan Somasundaram (English)
Track 3: Labourer's Rice Bowl - கூலியின் ஒரு வேளை சாப்பாடு
Route: Hindoo Road (carpark)—Kampong Kapor Road—Veerasamy Road—Serangoon Road—Cuff Road—Kampong Kapor Road—Dickson Road—Perak Road—Dunlop Street
Rajini stays inspired by the humble rice meals and social consciousness of his fellow 'Working Class Heroes'.
Written and Voiced by: Karthikeyan Somasundaram.
Song credit: Oruvan Oruvan Mudhalali sung by S. P. Balasubrahmanyam (Muthu Soundtrack, 1995)
Track 4—Sweet Lord! It's Tea Time - இனிப்புக்கு இல்லை பஞ்சம்! இது தேநீர் நேரம்!
Route: Dunlop Street (Abdul Gafoor Mosque)—Clive Street—Campbell Lane—Little India Arcade (via Serangoon Road entrance)—Serangoon Road—Kerbau Road—Chander Road
Childhood memories of the character with their grandfather, drinking tea and savouring on Indian sweets sold in Little India.
Written by: Pramila D/O Krishnasamy
Translation (into Tamil): Karthikeyan Somasundaram
Voiced by: Mumtaz Maricar
Track 5: A Market for All – ஜனங்களின் சந்தை
Route: Belilios Lane (Village Curry)—Kerbau Road—Buffalo Road—Blocks 661 and 662—Tekka Centre wet market—Tekka Centre hawker stalls
On the history of Tekka market (the produce and its people).
Written by: Lewin Bernard
Translation (into Tamil): Karthikeyan Somasundaram
Voiced by: Hemang Yadav
---
Adventures At Home: Let's Rediscover Little India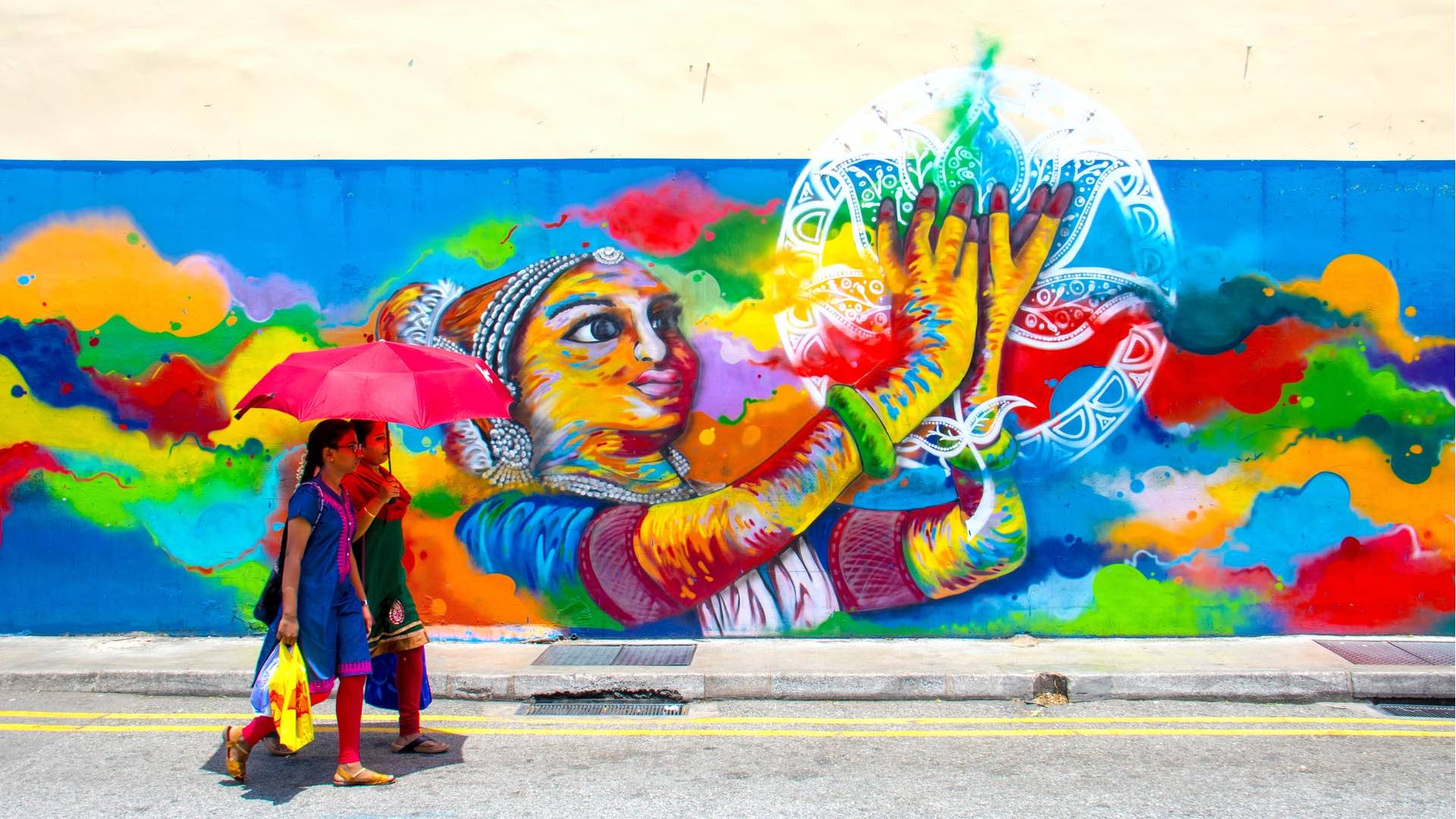 While you're in the area, check out some of the Insta-worthy sights and rediscover the rich heritage of this vibrant neighbourhood in our Adventures At Home guide to Little India.
For the latest updates on Wonderwall.sg, be sure to follow us on TikTok, Telegram, Instagram, and Facebook. If you have a story idea for us, email us at [email protected].