Library Stats In Singapore On A Sharp Rise – 38.6M Books Loaned, 16.5M Visits In 2022
If you thought revenge travel was the only way Singaporeans are making up for lost time during the pandemic, think again. In what seems to be a case of revenge reading, Singaporeans are going back to the library again... with a vengeance!
According to National Library Board's Year In Review 2022, public libraries here saw a whopping 16.5 million visits in 2022 – 5 million more compared to 2021. Jurong Regional Library took the crown as the most popular library with 1.05 million visits, and it's not hard to see why – it's one of the biggest libraries in the Republic. (Psst! Make sure you visit soon before it moves to the Jurong East Integrated Transport Hub in 2028.)
With so many visitors, it's no surprise that 38.6 million books were borrowed last year, 25.6 million of which were physical copies. The rest were e-books.
Singaporeans sure love their ghost stories! "The Almost Complete Collection of True Singapore Ghost Stories: Book 1" by Russell Lee was the most popular physical book borrowed by adults last year. "The Celestial Zone X.II" by Huang Zhanming and "When Breath Becomes Air" by Paul Kalanithi were the 2nd and 3rd most popular books.
As for kids' lit, the Plants vs. Zombies 2 book series by Xiao Jiang Nan took up all three top spots. If you're thinking of bringing your kids to the library, you know what to look out for.
Looking for some great e-books and audiobooks to add to your reading list? Check out these top picks by Singaporeans in 2022: In the e-book category, the top 3 for both adults were "This is What Inequality Looks Like" by Teo You Yenn, "It Ends with Us" by Colleen Hoover, and "The Spanish Love Deception" by Elena Armas.
Meanwhile, here are some of the coolest public libraries on our Little Red Dot: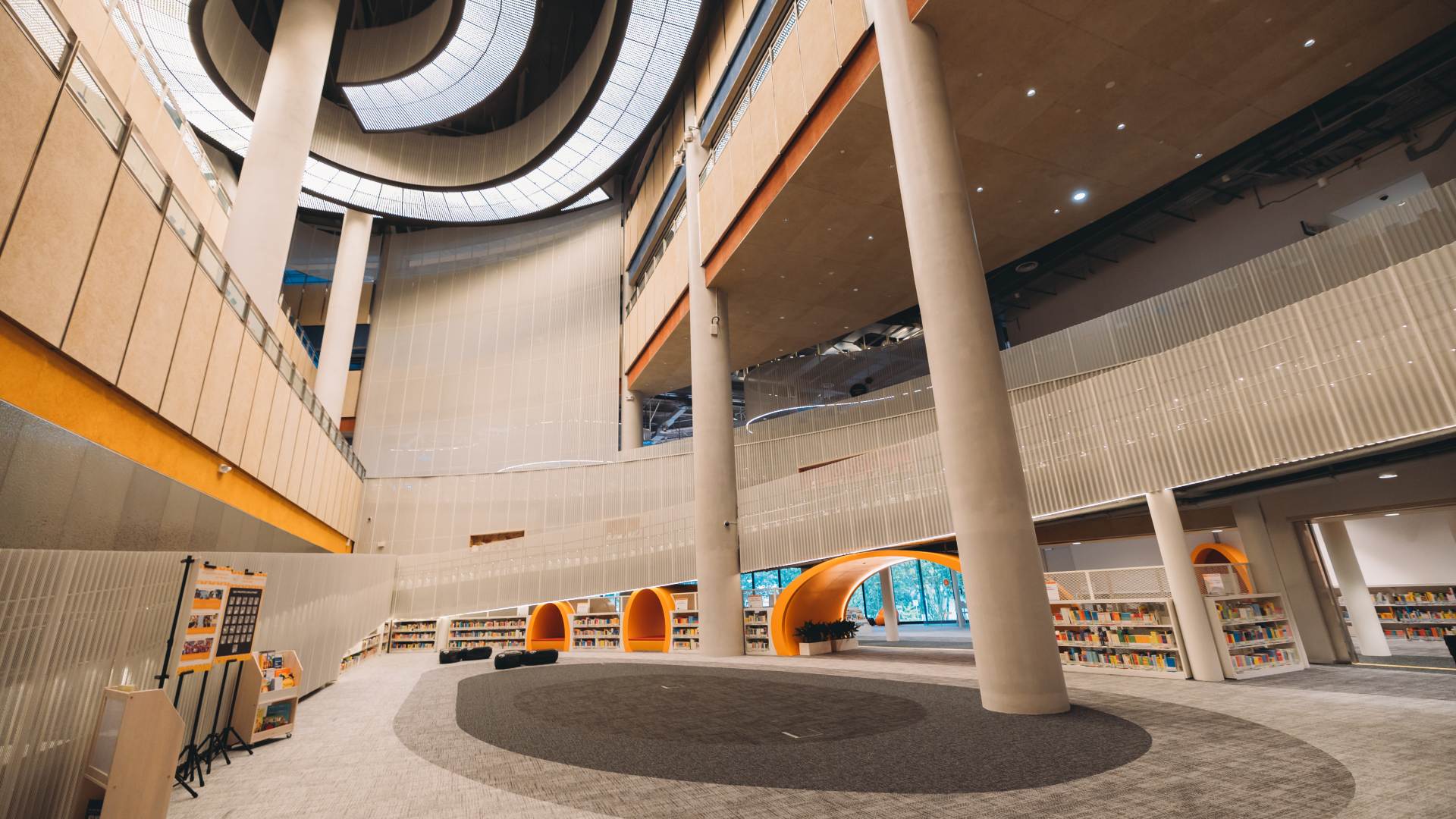 IMAGE: THE NATIONAL LIBRARY BOARD
Punggol Regional Library
1 Punggol Drive, One Punggol #01-12, Singapore 828629
The Punggol Regional Library in One Punggol is dedicated to making learning fun for kids. Spark!Lab allows kids' imaginations to run wild and invent cool things, or visit the Storyteller Cove where kids can role play or make stories to share with their friends. The library was also designed with the disabled community in mind, featuring coloured keyboards with larger keys to aid those with visual impairments, while the Borrow-n-Go station makes it easier for wheelchair users to borrow books by passing through a special passageway. The top floors have co-working spaces, programmes, and activities for teenagers and adults.
The Library of Botany and Horticulture Singapore
Botanic Gardens, 1 Cluny Rd, Singapore 259569
Yes, the Singapore Botanic Gardens has a library! Founded in 1875, it is one of the oldest specialised libraries in Southeast Asia, and houses a massive collection of books on flora and fauna. While you can't take the books home with you, you can peruse the library's collection all day long. Plus, check out the impressive collection of plant-based artifacts on display at the library.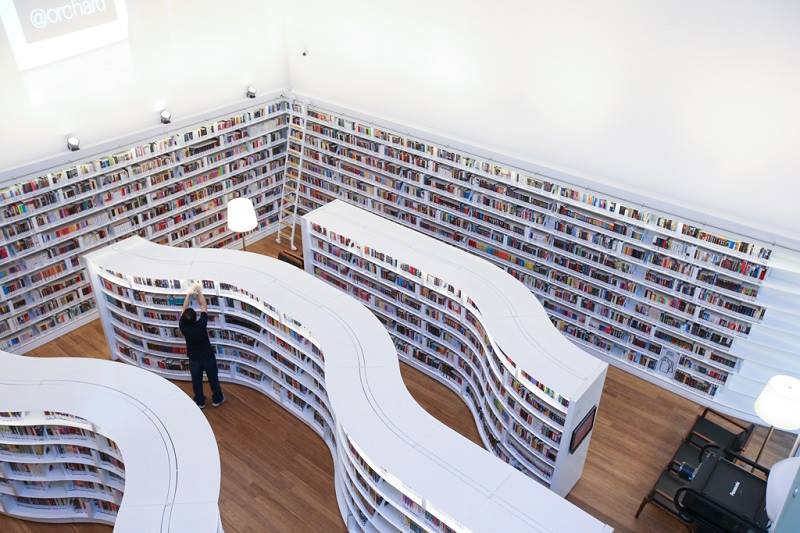 library@Orchard
Orchardgateway, 277 Orchard Rd, #03-12 / #04-11, Singapore 238858
You've definitely seen photos of the curved bookshelves here on your social media feed. And it's no wonder lah – the style of this library focuses on lifestyle, design and the applied arts. The first double-storey library located within a mall won Design of the Year under the President's Design Award Singapore 2015, and was also showcased at the 16th International Architecture Exhibition of the Venice Biennale.
Bishan Public Library
#01-01, 5 Bishan Place, Singapore 579841
With its 16 coloured windows protruding from the side of the building, this library's avant-garde architecture sets it apart from all the other libraries in Singapore. But these aren't just for decoration; the pods are actually quiet reading spaces! It's no surprise that the Bishan Public Library won the President's Design Award and Design of The Year Award in 2007, as well as the International Architecture Award in 2009. It was also listed among Newsweek's top 8 most innovative libraries in 2020.
National Library
100 Victoria Street, #14-01, Singapore 188064
Did you know our flagship National Library building on Victoria Street was constructed with environmentally friendly elements such as automatic blinds, sun shades, daylight sensors, and even rain sensors? It has won several awards for its "green" features, including the Green Mark Platinum Award from BCA Singapore in 2005 and the ASEAN Energy Efficiency Award in 2007. It also houses the World's First Green Library, "My Tree House," which aims to instill a love of nature in children. Even Queen Elizabeth II has paid a visit before.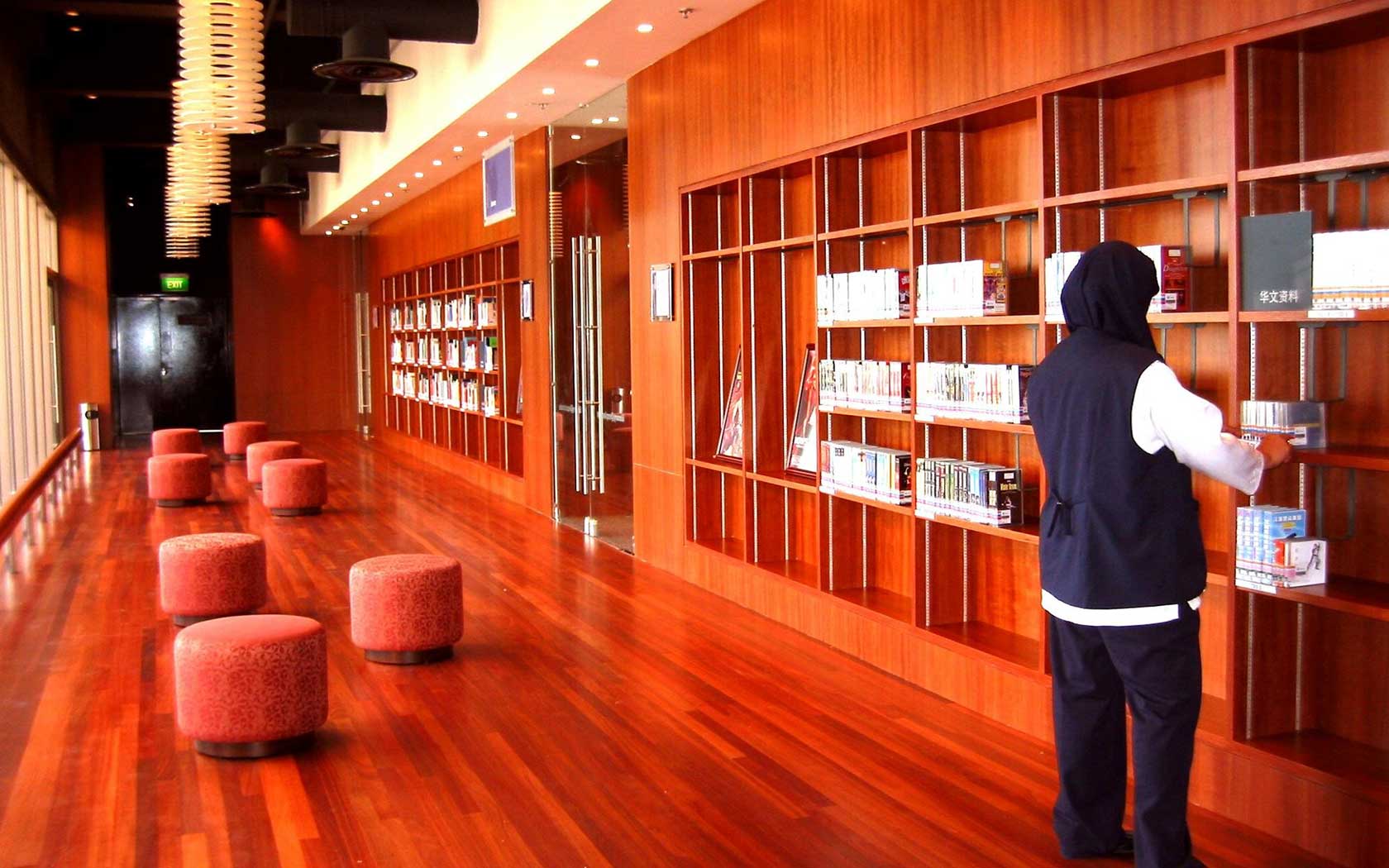 library@Esplanade
Esplanade, 8 Raffles Ave., #03-01, Singapore 039802
Library can borrow CD and DVD meh? This one can! It is one of the few libraries in the world to be located within a performing arts complex, and is dedicated to all things music, dance, theatre, and film. This library inside the "durian" houses an exhibition space, a performing stage, a jamming studio, a piano practice room, screening rooms, and a dance alley. See if you can spot refurbished vintage theatre chairs from the old Capitol Theatre!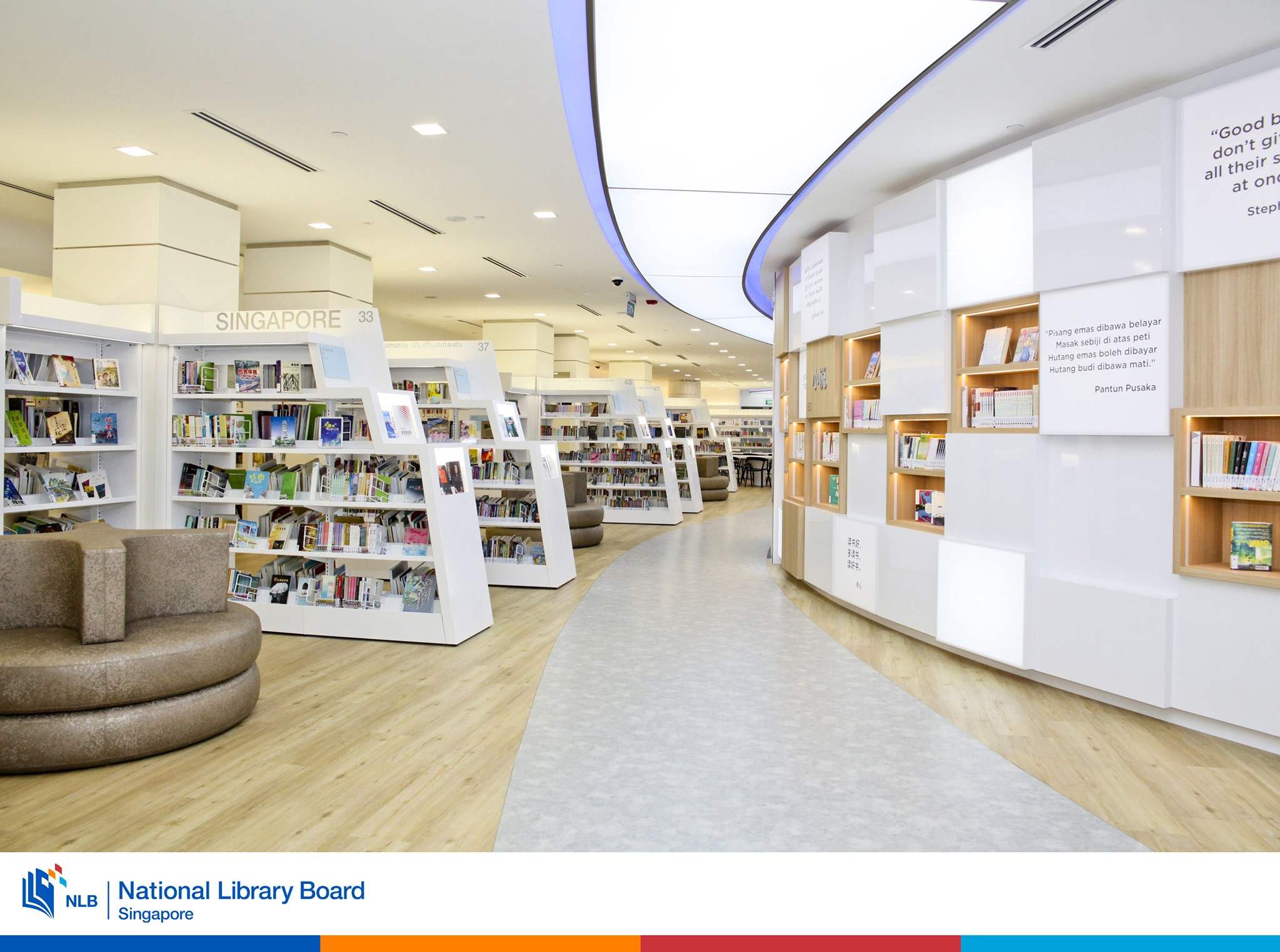 Yishun Public Library
930 Yishun Ave 2 #04-01 North Wing Northpoint City, 769098
Located on the 4th floor of Northpoint City, the interior of this library is inspired by Yishun's past as a plantation and its transformation into a bustling suburban estate. The main pathway is mirrored by a ceiling light panel that directs you to the various sections of the library. Get comfy with a book in hand at one of the library's 26 cosy individual nooks.
For the latest updates on Wonderwall.sg, be sure to follow us on TikTok, Telegram, Instagram, and Facebook. If you have a story idea for us, email us at [email protected].