Not Your Usual Staycation: From Retired Bus To Sustainable Luxury Suite
Are you a bus enthusiast? There are plenty of interesting bus routes in Singapore to explore. But now, you can embark on a new journey with buses that don't move at all, thanks to The Bus Collective.
What is The Bus Collective?
The Bus Collective is a new initiative by WTS Travel that transforms retired public buses into luxury suites. Located in the heart of Changi Village, this upcycled bus resort boasts a fleet of 20 repurposed buses that occupy over 8,600 square metres of land.
"This project aligns seamlessly with the Green and Vibrant pillars of the East Coast Plan, breathing life into retired vehicles and setting a precedent for integrating eco-conscious practices within the construction and hospitality sectors," says WTS Travel Managing Director Micker Sia.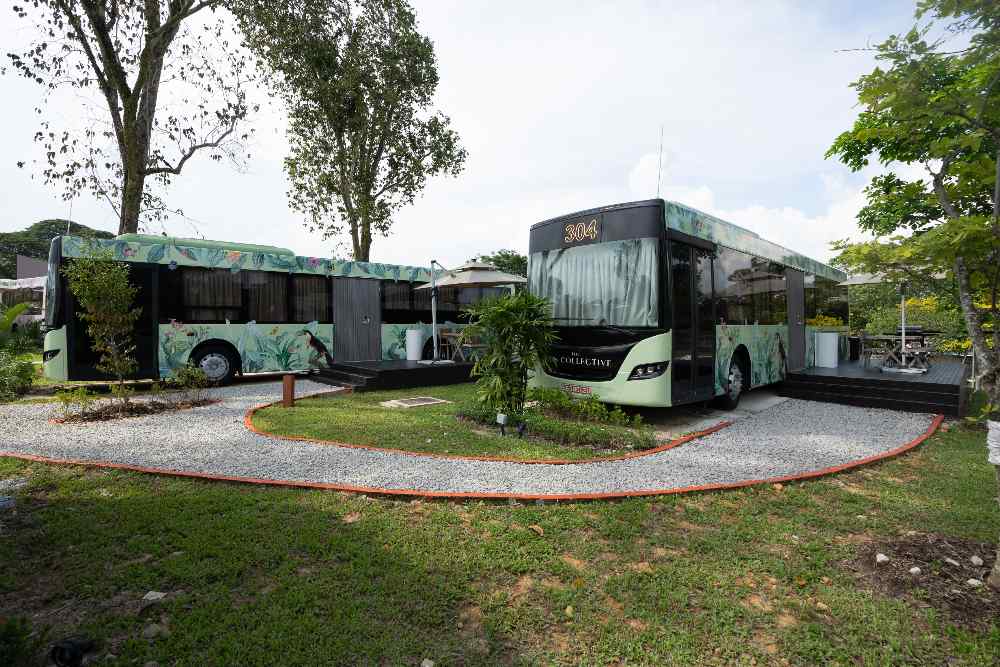 IMAGE: WTS TRAVEL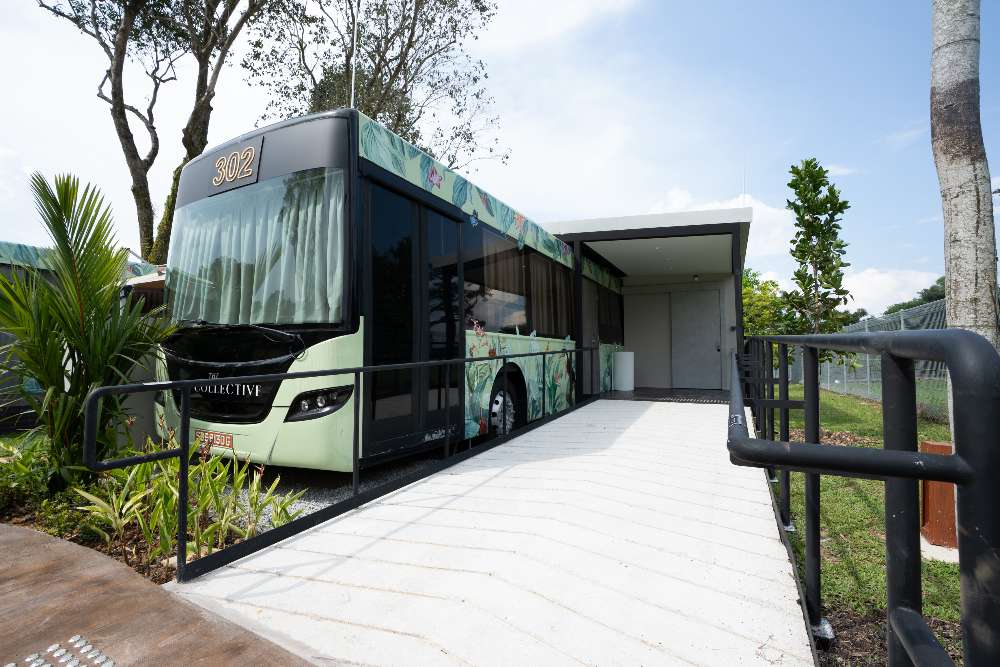 IMAGE: WTS TRAVEL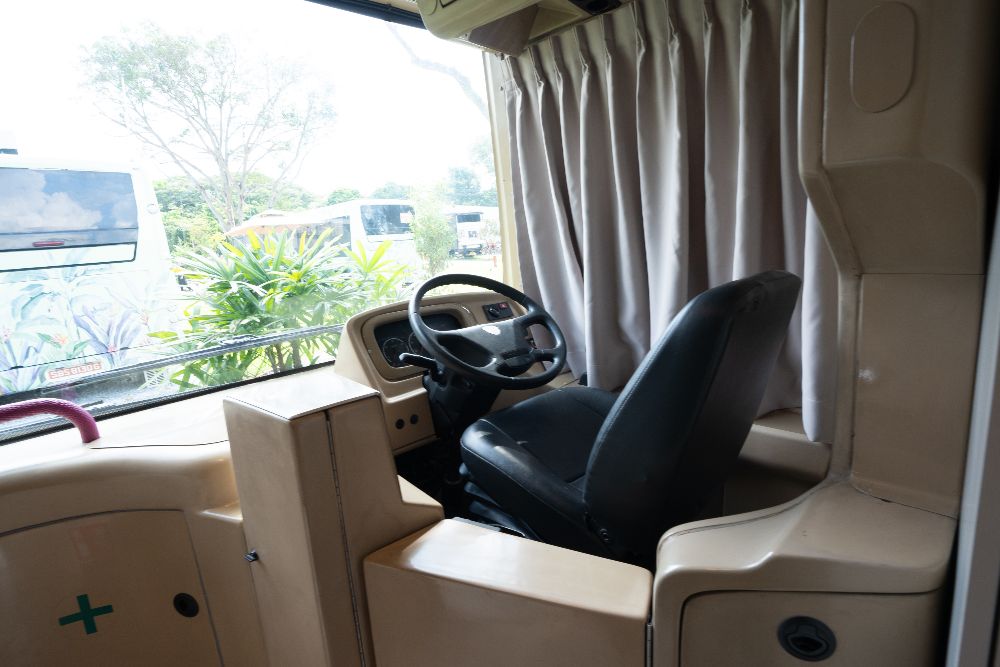 IMAGE: WTS TRAVEL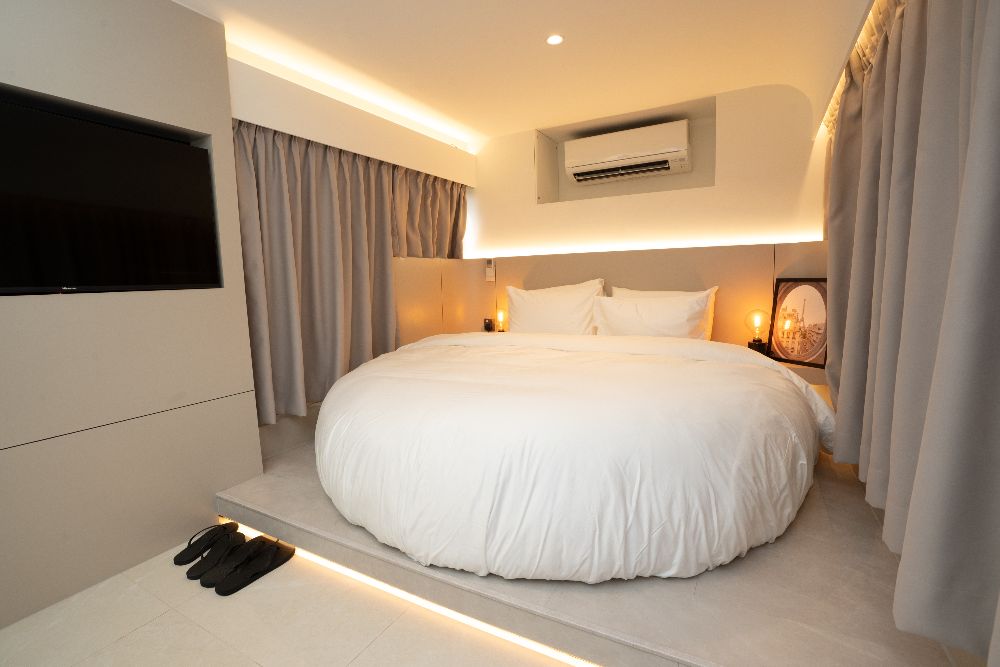 IMAGE: WTS TRAVEL
The 20 guest rooms include a mix of room types:
Queen Victoria: Deluxe Queen with bathtub
King Geoge: Deluxe King with bathtub
Duxton Twin: Deluxe Twin
Adams Drive: Family Room
Clarke Quay: Family Room
Hamilton Place: Handicap Room
Pioneer North: Elderly Room
The various rooms include features like composite lamination, marble tops, invigorating rain showers and sumptuous beds, ensuring you'll be living in the lap of luxury during your stay.
What else does The Bus Collective have to offer?
Aside from these unique rooms, the bus resort also has an Experiences Centre that offers fitness classes and mental wellness workshops to help you unwind and relax during your staycation.
You can also book tours to explore various areas around or near Changi Village, such as bicycle tours of Pulau Ubin and makan trails of various F&B outlets in Changi Village, including the very famous Changi Village Hawker Centre.
Where exactly is The Bus Collective located?
The Bus Collective is situated along Telok Paku Road in Changi Village, not too far from Changi Village Bus Terminal.
How much does it cost, and where do I book?
Room rates start at $398 per night. You can find out more about The Bus Collective, and make a booking at its website here.
For the latest updates on Wonderwall.sg, be sure to follow us on TikTok, Telegram, Instagram, and Facebook. If you have a story idea for us, email us at [email protected].