Southeast Asia's Tallest Fountain To Open In Sentosa
While water attractions are a dime a dozen in Singapore, it seems that as a nation, we can't get enough of water and light shows – and for good reason. They're soothing, they're romantic, and if you're a parent of toddlers, you'll know how effective they are at captivating the kids when you need a few moments' rest.
So here's some good news: Singapore will soon be home to Southeast Asia's tallest water fountain, the 80-metre Sentosa SkyJet, opening in Sentosa's upcoming Central Beach Bazaar in September 2022 (for reference, 80 metres is roughly the height of a 24-storey building).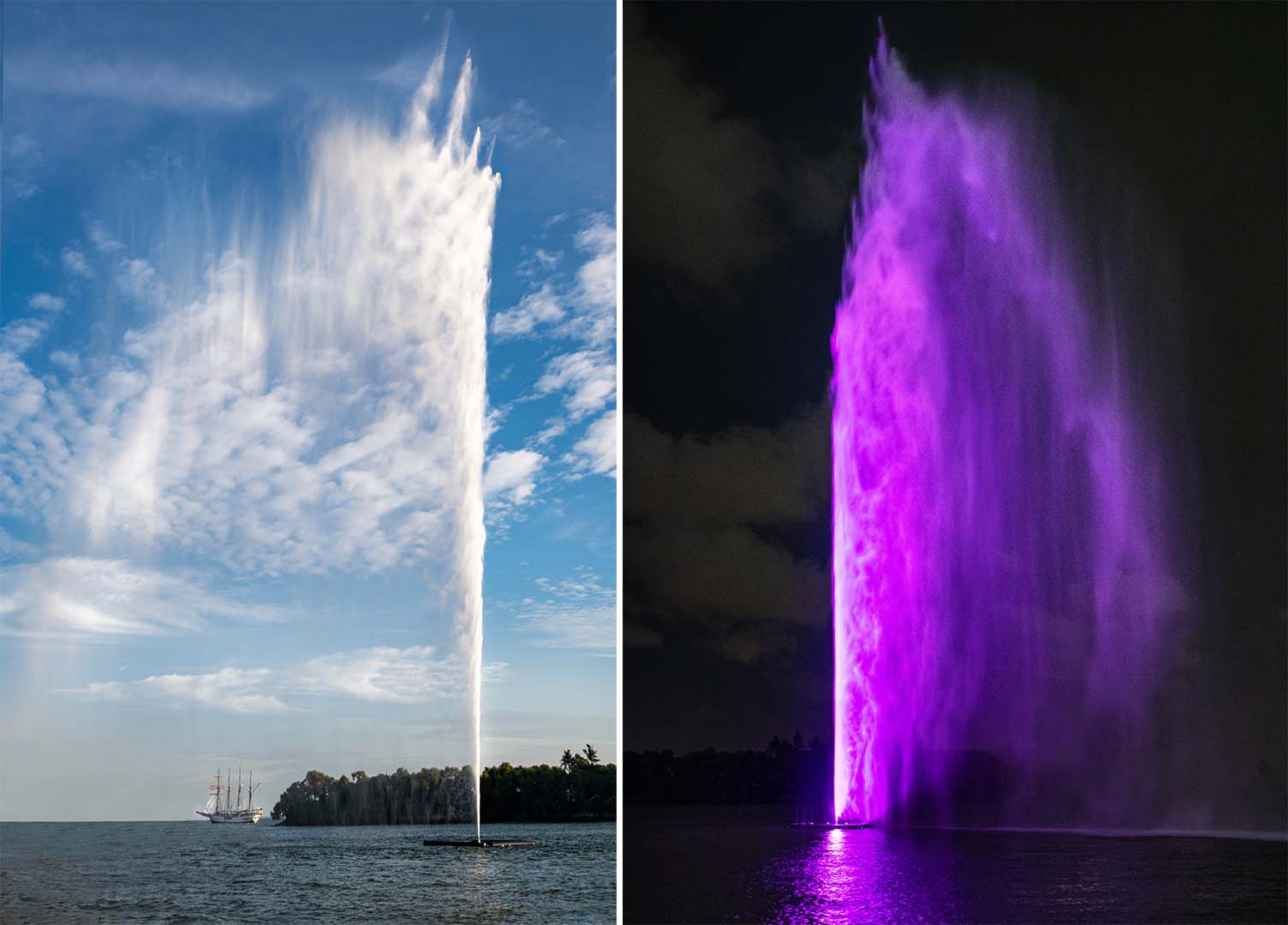 Anchored in place by marine-grade chains and seabed weights, the Sentosa SkyJet resembles an elegant, sail-shaped geyser. And unlike many of its traditional counterparts, the Sentosa Skyjet is eco-friendly: it will not be constructed with any concrete groundwork, meaning that it'll hardly disturb the surrounding wildlife.
Here's what else we know about the fountain:
It will stand alongside Sentosa's new Central Beach Bazaar, a day-to-night carnival experience opening on Siloso Beach in September 2022. In addition to the fountain, there will be new-ish water shows (more on that later!), a new International Food Street replete with upcycled shipping containers and Kombi vans, and a yet-to-be-announced attraction with simulation rides and carnival games.
The Sentosa SkyJet is FREE to visit. But if you'd like a closer view, just spend $5 per person at the new International Food Street to gain entry into the Wings of Time gallery.
The fountain will also light up at night, at the conclusion of the iconic show's dazzling multi-sensory theatrics.
And speaking of theatrics...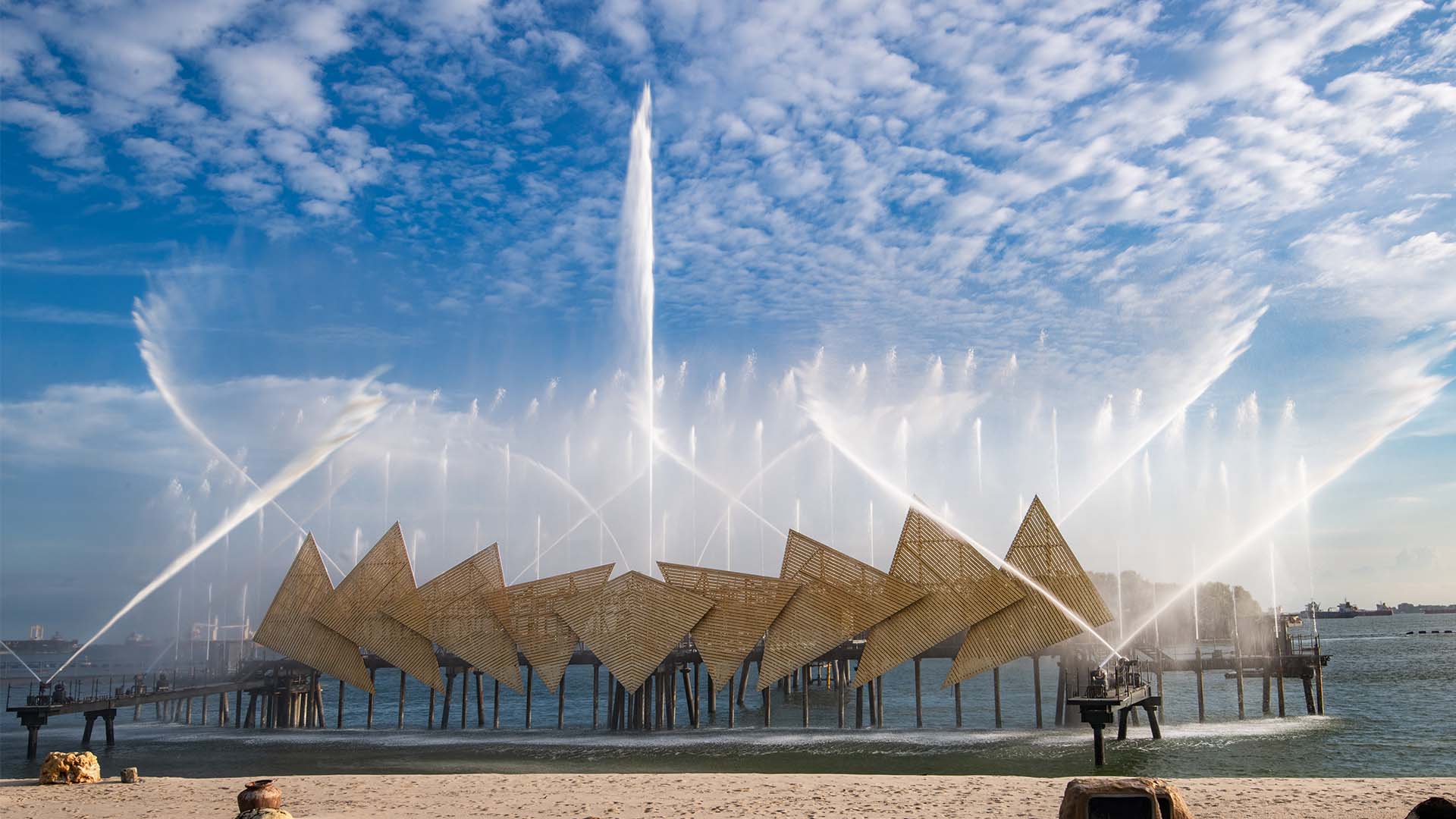 Remember the Sentosa Musical Fountain? A primer for those who don't: the beloved attraction opened in 1982, and closed in 2007, after hosting 25 different water shows. Here's one to jog your memory: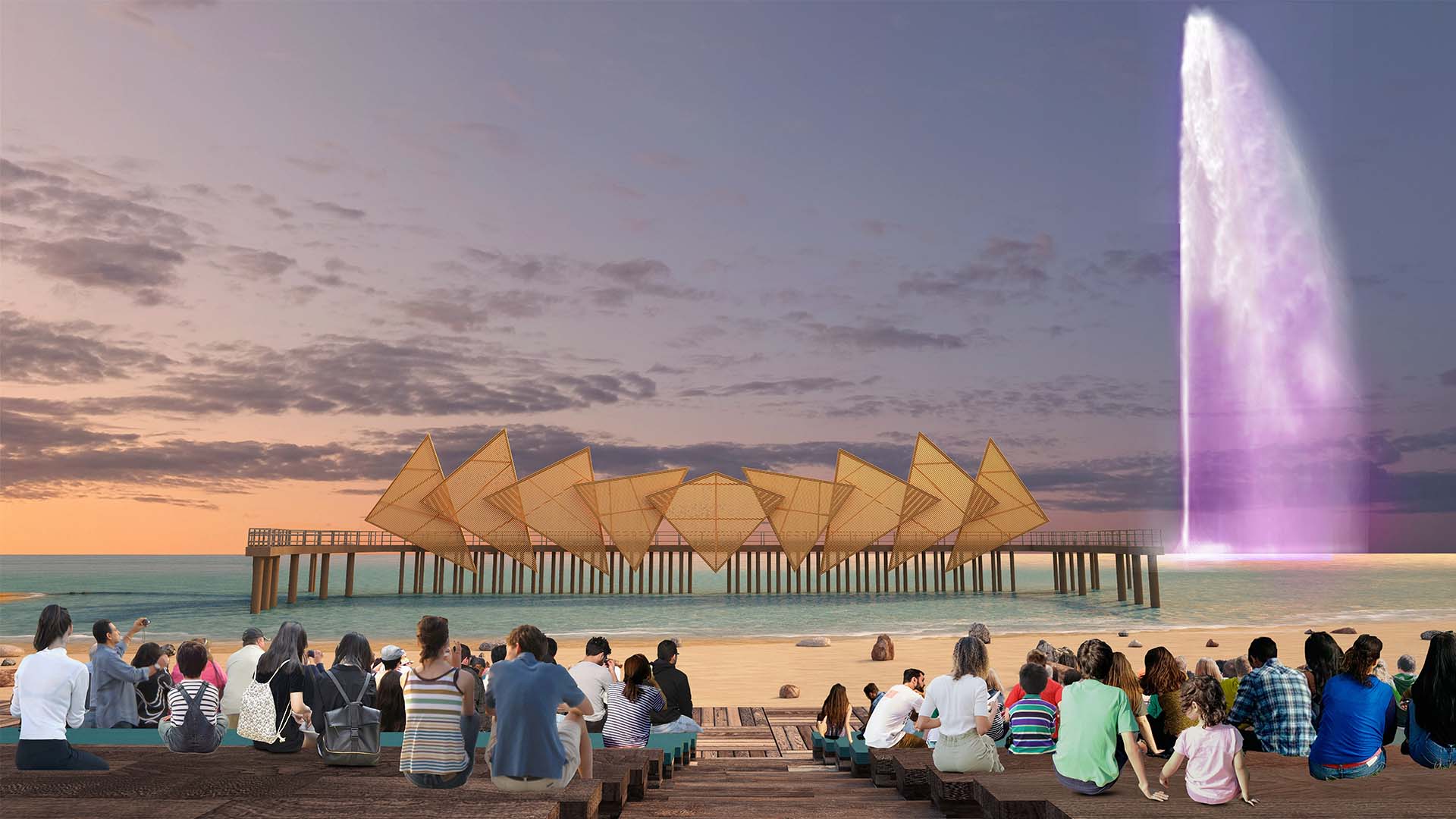 Sentosa SkyJet Operating Hours:
10am to 10pm, except during the Sentosa Musical Fountain and Wings of Time shows
Sentosa Musical Fountain Show Timings:
First Show: 11am
Last Show: 430pm
Two shows per hour, except between 2pm and 3pm
Want more details about what to eat, see, and do in between water shows? Check back here for updates.
Find the Central Beach Bazaar at 50 Beach View, Singapore 098604 when it opens in September 2022
Well, come September, the Sentosa Musical Fountain will be back as a daytime attraction, operating from the Wings of Time stage. 
In true nostalgic fashion, it'll host two shows: one 1990s-themed, and another based on Singapore's classic National Day songs, such as 'Home' and 'Count On Me Singapore'. 
And while September's still a few weeks ago, you can certainly ✨count on us✨ to visit  once these attractions open.
For the latest updates on Wonderwall.sg, be sure to follow us on TikTok, Telegram, Instagram, and Facebook. If you have a story idea for us, email us at [email protected].