EXCLUSIVE: Spotify Spotlight: Blue Tick by FRGN
First things first, let's get the moniker right. "FRGN" is essentially the word "foreign" (and pronounced that way) sans the vowels.
"Other than it being phonetically similar to my name (Farhan), I identify with themes of alienation and how, sometimes, you can feel like a foreigner even among your own circle of friends, family and workplace," says Wonderwall.sg staffer and local hip-hop artist FRGN (aka Farhan Shafie).
"I use it as an outlet to express my innermost thoughts and musings."
His latest single "Blue Tick" featuring local rapper Charles Enero of the Grizzle Grind Crew (the collective that also includes Shigga Shay, Tosh Rock and Fakkah Fuzz) marks a return to music-making and a long-awaited emergence as a creative force amid this ongoing COVID-19 pandemic.
The single is accompanied by this decidedly fun - and sometimes funny - music video executively produced by FRGN and doused in the most delicious hues of pinks, blues and purples:
We speak to our beloved colleague Farhan as FRGN to find out more about "Blue Tick", his other talent as a drummer, and Singapore's burgeoning local music scene.

Farhan, my man! Your hip-hop alter ego FRGN has made his return. Was the Circuit Breaker a catalyst for your boost in creativity and a desire to put out new music?
I wouldn't say it's the main catalyst but it certainly was the rocket fuel that drove me to finish my music projects. "Blue Tick" was a concept I had in mind since the beginning of the year and the lyrics had been completed by then.

But the CB period definitely gave me the focus and free time to get it over the finish line in terms of liaising with my producer to fine-tune it.
How did the collab with Charles Enero from Grizzle Grind Crew come about?
Charles is a dear brother of mine whom I greatly respect and admire. He's the best battle rapper in Singapore and a veteran of the hip-hop scene at this point.
He's paved the way for a lot of the rappers that you see killing it today, like ABANGSAPAU, Fariz Jabba and Yung Raja. I consider him a mentor, and I was honoured that he really liked the concept of the song and was cool with coming on board. We had a lot of fun writing lyrics together, exchanging stories about our love lives.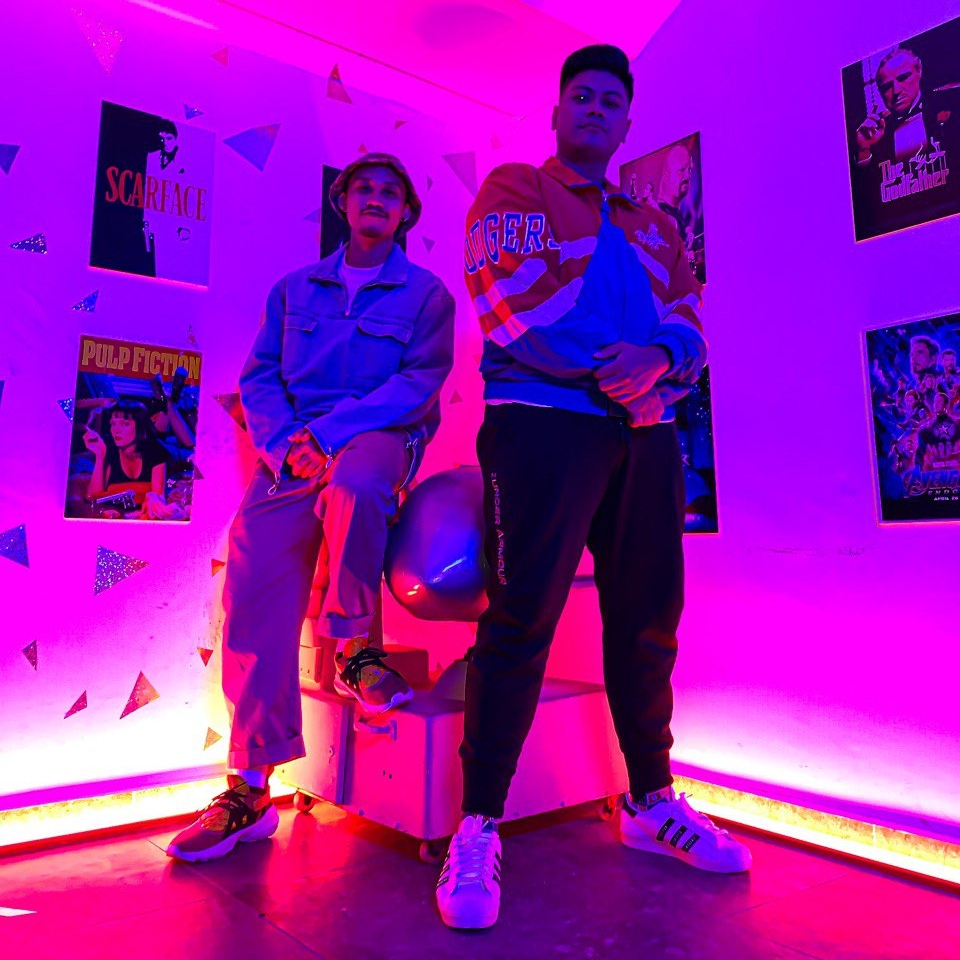 Ok, be honest, what or who is "Blue Tick" about?
"Blue Tick" is just our commentary on the absurdity of modern dating and the ghosting culture. The act of ignoring one's message over WhatsApp these days can be misconstrued as subconscious power play or passive aggressive behaviour.
I've definitely been a victim of it and guilty of using that tactic as well, and so has Charles. So it's just a lot of our dating experiences retold through a self-deprecating lens.
Your 90s influences really come through in your brand of hip-hop. What are some misconceptions Singaporeans have about this genre of music that you'd like to change?
Thank you! Haha being a 90s kid, I definitely enjoyed a lot of early 2000s R&B and hip-hop. I'm also really influenced by Korean hip-hop as well which you can tell by the type of production I'm going for.
I think what a lot of Singaporeans don't realise is that hip-hop can be a powerful agent of change. The best hip-hop lyrics are those that are confessional, where the artistes talk about issues that are close to their heart, be it mental health, violence, social awkwardness, family or love.
Hip-hop is universal in that it can resonate with just about anybody. It's not just all flash and mindless flexing.
You started out being a drummer in bands, but you've slowly delved into lyric writing and now have made your way to the front. How has that helped or changed you as an artist?
I'm definitely more tuned towards the rhythmic portion of composing songs. When writing lyrics, the fun challenge is to be able to weave it in and out of the beats.
But I think coming into my own as a solo artiste instead of being just a member of a band has made me step up in terms of creative expression and finding the confidence to be on stage.
As a writer for Wonderwall.sg, you cover Spotlight Singapore and help us discover the numerous local talents that exist on our Little Red Dot. Do you think social media and streaming apps like Spotify have helped to bring about a revival of local music in Singapore?
Most definitely. It levels the playing field in a sense. Undiscovered artistes can see a pathway for them to put out their music and promote them without going through multiple channels. It brings the focus back to song making. If it's a good song, it will eventually find it's audience.
As a local musician, what is the most encouraging and exciting thing about the local music landscape right now?
How connected yet diverse everyone is. There's always an opportunity to collaborate. I feel it also empowers artistes to have the confidence to put their music out thanks to social media and how convenient it is to produce music from the comfort of your own home these days.
---
Wonderwall.sg on Spotify
Yes! We're on Spotify. Check out our "I M SGPN" playlist comprising all the cool local artists we fetaure in our Spotify Spotlight series:
Click the tag "Spotify Spotlight" below to read all our other Spotify Spotlight articles.
For the latest updates on Wonderwall.sg, be sure to follow us on TikTok, Telegram, Instagram, and Facebook. If you have a story idea for us, email us at [email protected].