Tech Talk: Samsung Galaxy S21 + CES 2021 Goodies
In Tech Talk, our resident techie gives his two cents on, well, everything tech - from the state of gaming to next-gen gadgets and the coolest smart stuff in the pipeline - for modern living in Singapore.

Pre-order the Samsung Galaxy S21 already?
Our first major tech drop of the year is the Samsung Galaxy S21. Samsung's first round of flagships usually get announced in February, so its surprising that we're getting one earlier this year. Ready your wallets, as it will be available in Singapore starting 29 Jan 2021.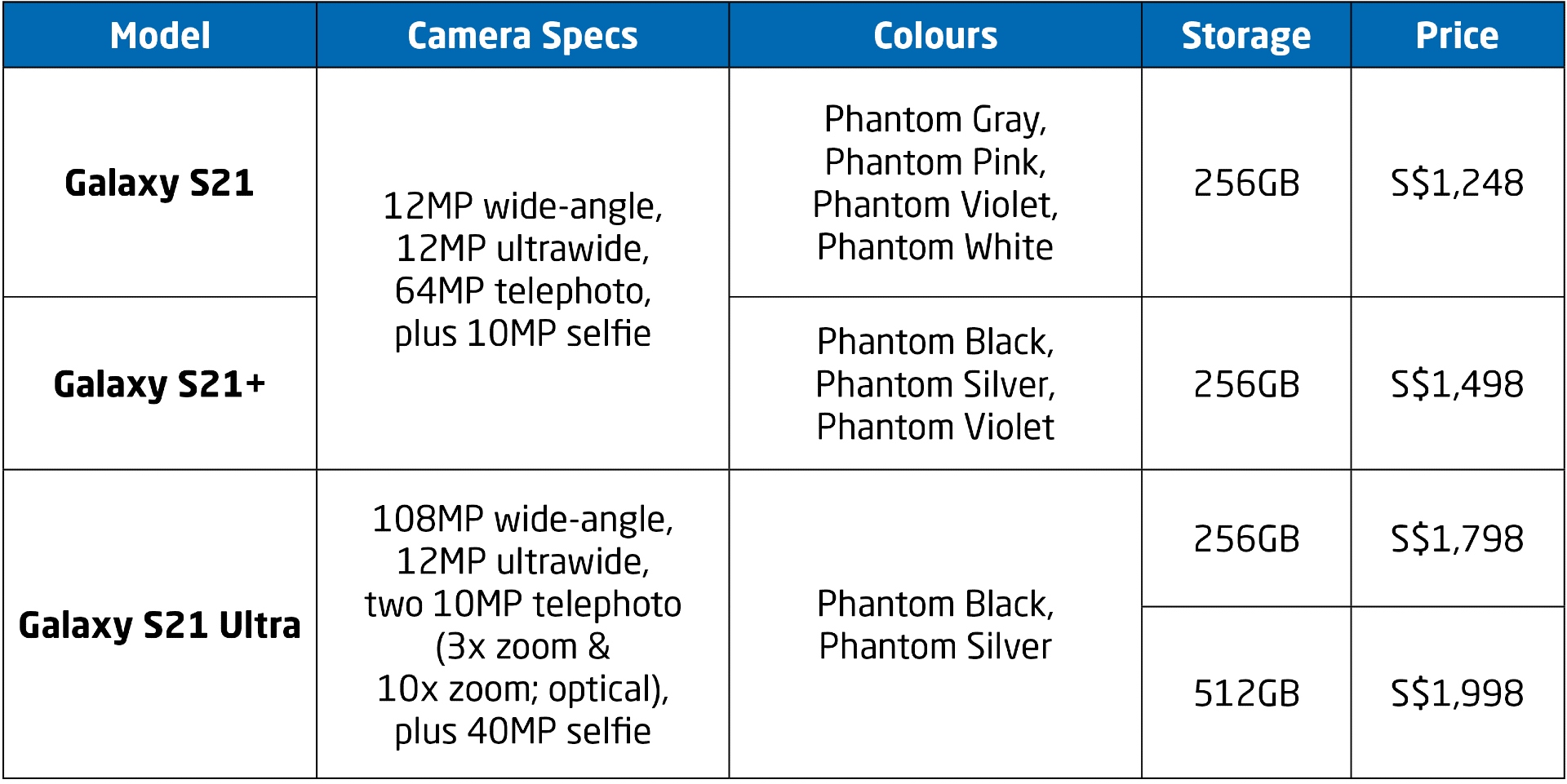 Unfortunately, we're not getting the same price cuts as the US. But at least prices in SGD remain the same as last year's Galaxy S20 (except the Galaxy S21 Ultra, which starts at S$100 less!). We do get bigger storage space by default (the Galaxy S20 had 128GB). Samsung did remove expandable storage, but I think 256GB is plenty - plus, I'm not sure who still uses microSD cards?
The 6.2-inch Galaxy S21 and 6.7-inch Galaxy S21+ are largely the same inside, with the difference being the battery - 4000mAh vs 4800mAh, with the Galaxy S21+ getting a glass back over the Galaxy S21's "reinforced polycarbonate" (plastic). Don't diss the plastic though, it's lighter and should be able to take a bump better than glass.
Cameras on both models have also been zhng-ed with improved night modes and no more over-smoothed faces (yay). I highly recommend the Phantom Violet shade, as it's the only two-tone variant with the camera bump having a gold/bronze finish.
As for the mighty Galaxy S21 Ultra, its top-of-the-line quad HD 120Hz screen, 5000mAh battery is super atas - the best you can buy now. Its crazy 108MP wide angle camera makes a return from the Galaxy S20 - improved and comes with a better face detection auto-focus (which was a big issue in the S20).
The impressive (but creepy) 100x Space Zoom is back too, but way steadier than last year's. Just don't use it to peek into your neighbour's HDB ah.
And the rumours were indeed true - the Galaxy S20 Ultra does work with the Galaxy Note's S Pen (although sold separately). However, it feels more like an add-on than a natural inclusion. There are no gesture controls à la la Harry Potter wand-waving magic like on the Note. There is a specialised case available to carry the S Pen that adds bulk to an already big phone.
The nail on the coffin for pack-in phone chargers has been confirmed too with no more chargers included in your new Samsung Galaxy S21, but that's a rant for another month.

There are several pre-order bonuses if you do so before the release date. Here's what you get if you want to sign a contract with telcos:
✅ Galaxy S21 5G: Galaxy Buds Live (black) and Galaxy SmartTag (black) worth S$336

✅ Galaxy S21+ 5G and Galaxy S21 Ultra 5G: Galaxy Tab A7 10.4 (64GB) Wi-Fi (dark gray) worth S$448
But you get better bonuses IMO if you buy direct from a Samsung Experience Store or the official Samsung online store:
✅ Galaxy S21 5G and Galaxy S21+ 5G: Galaxy Buds Live (black) and Galaxy SmartTag (black) worth S$336 plus 1-year Samsung Care+ worth S$100

✅ S21 Ultra 5G: Galaxy Buds Pro (silver) and Galaxy SmartTag (black) worth S$356 plus 1-year Samsung Care+ worth S$100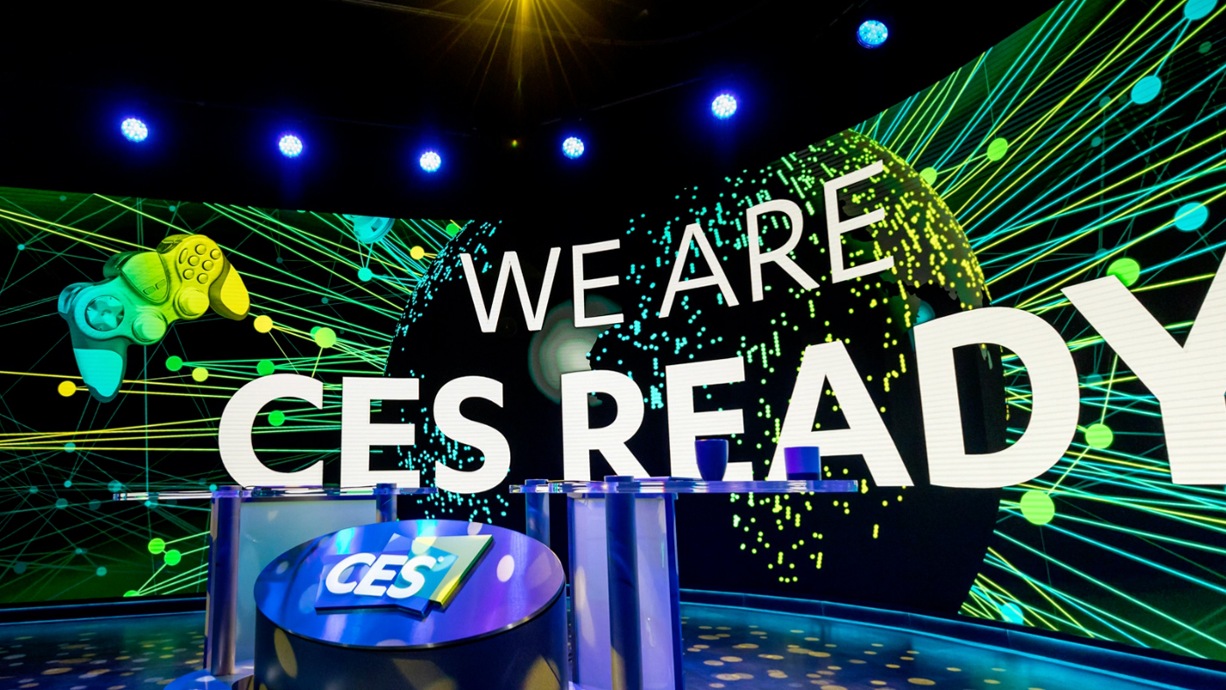 So much techie stuff at CES 2021!
First, what's CES? It's the first major tech event of the year, which usually happens in mid-January at the Las Vegas Convention Center. But because of ­you-know-what, CES this year has gone digital. That doesn't mean we didn't get some interesting gadgets though. Here are some of the highlights:


TVs are always the highlight of every CES event. Thankfully, manufacturers are focusing on better quality and true-to-colour screens this year rather than gimmicks.
First up, Samsung is upgrading its TV line, with its flagship 8K (QN900A) and 4K (QN90A) models using its own Quantum Mini LED tech that they dub "Neo QLED". This should give you deeper blacks and way brighter highlights, with less "halo-ing" as seen on the LCD and QLED TVs.

For the Crazy Rich Asians, there's the first consumer micro-LED TV line called the Samsung MicroLED TV in 110-inch, 99-inch, and smaller sizes by the end of the year. Samsung touts MicroLED technology to last longer compared to OLED, without burn-in or colour drift issues after years of use. It's a large screen, so Samsung has also introduced Quad View so you can split the screen up to four views, each with its own input. Means what? Means... while bae is watching Netflix, you can be playing FIFA 21 at the same time. Win-win.

Oh BTW, their new remote controls are solar powered too. Neat.


More on TVs, LG also flaunted more of its transparent screen - which it suggests can be placed on the foot of your bed, or used as a windowpane for trains so it doesn't block your view of the outdoors.

Speaking of rollable screens, we got more talk about rollable smartphones in CES. Both LG and TCL have released teasers on their rollable concepts. LG phone rolls from a regular smartphone screen to a tablet sized screen, while TCL's version rolls from a regular smartphone size to a smaller pocketable square. But with news that LG could be exiting the smartphone space next year, could this be LG's last hurrah?
In other news, Samsung wants to make our futuristic robot maid dreams come true. Meet the Bot Handy that can do your dishes, the laundry, and bring you a drink. Like most CES stuff, this is more of a concept than an actual release, so don't get your hopes up - for now.

Another cool concept introduced at CES is this Razer face mask. It's clear at the mouth area, plus it has an air filter and a voice amplifier that's being tuned so it matches your actual voice sans mask. Because it's Razer, it's equipped with customisable RGB lighting too. Please make this real.

This other Razer concept on the other hand is super cheem. A gaming chair with a screen that folds out into a 60-inch OLED display? Definitely not something we'll see in the near future but imagine doing away with screens entirely.

Even Sony has joined the drone race with their Airpeak. Unlike popular DJI drones, this doesn't come with a camera - you need to mount your Sony Alpha series onto it. It's also not for the regular enthusiast as the Sony Airpeak is aimed more at professional filmmakers.

And finally, the new AMD Ryzen 5000 7nm chips are set to take over your high-end gaming laptops (H-series) and thin ultrabooks (U-series). The top of the line here is the Ryzen 9 5980HX with eight cores and 16 threads. Will AMD continue to stay one step ahead of Intel? We have a long 2021 ahead of us to find out.
For the latest updates on Wonderwall.sg, be sure to follow us on TikTok, Telegram, Instagram, and Facebook. If you have a story idea for us, email us at [email protected].