COVID-19 Affecting Your Business? Here's A Chatbot To The Rescue
"Business as usual" is sometimes easier said than done in light of the ongoing COVID-19 outbreak, especially for actual businesses. To ease the disruptions faced by businesses and provide smoother access to information, the government has created an official chatbot to lend a helping hand.
Chatbot? What is it?
Created by the Ministry of Trade and Industry (MTI) the Government Technology Agency of Singapore (GOVTECH), this chatbot provides businesses with information about the ongoing COVID-19 outbreak and the measures they should undertake during this period.

How can it help me?
The chatbot answers programmed questions about the current situation and the help available for different sectors and businesses. This also includes information on the measures implemented by the 2020 Budget to aid people and businesses affected by the virus, such as a $4 billion package to help stabilise the economy.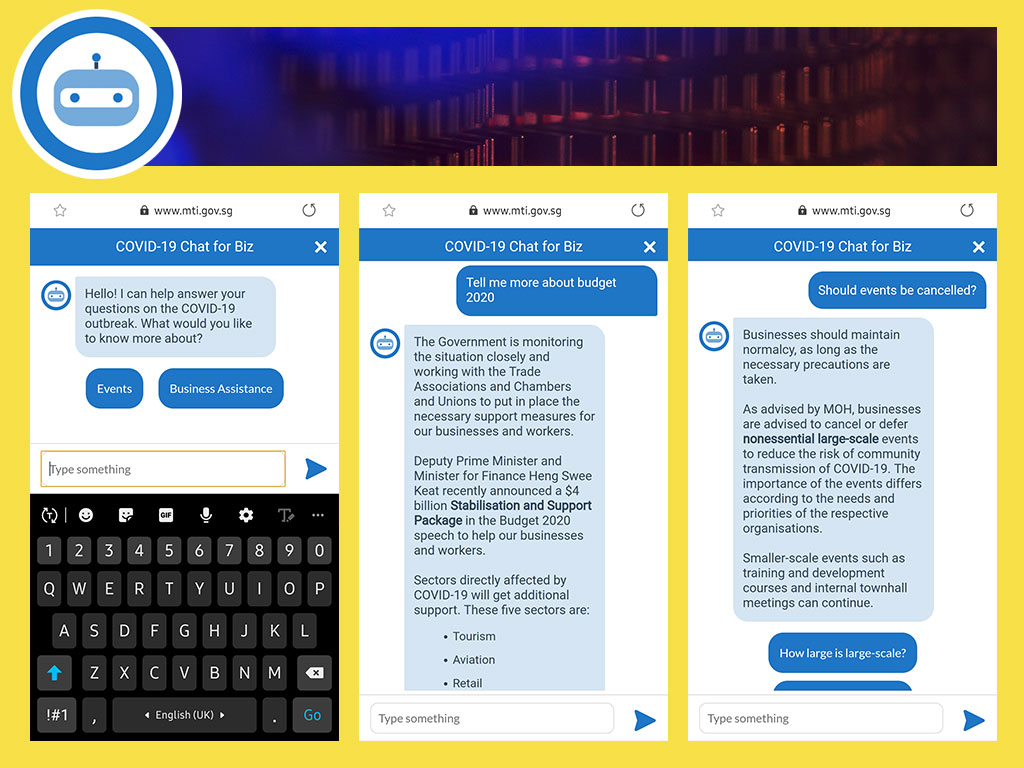 Where can I find it?
You can access the chatbot by visiting https://www.mti.gov.sg/Chatbot/chat.
For the latest updates on Wonderwall.sg, be sure to follow us on TikTok, Telegram, Instagram, and Facebook. If you have a story idea for us, email us at [email protected].