Discovery Of The Week: Harris Bin Potter Book Review
What: Harris bin Potter and the Stoned Philosopher poses a question that nobody asked; what if Harry Potter was a Singaporean? This hilarious parody reimagines the popular book series for a local audience, with a generous dose of Singlish and heartland humour.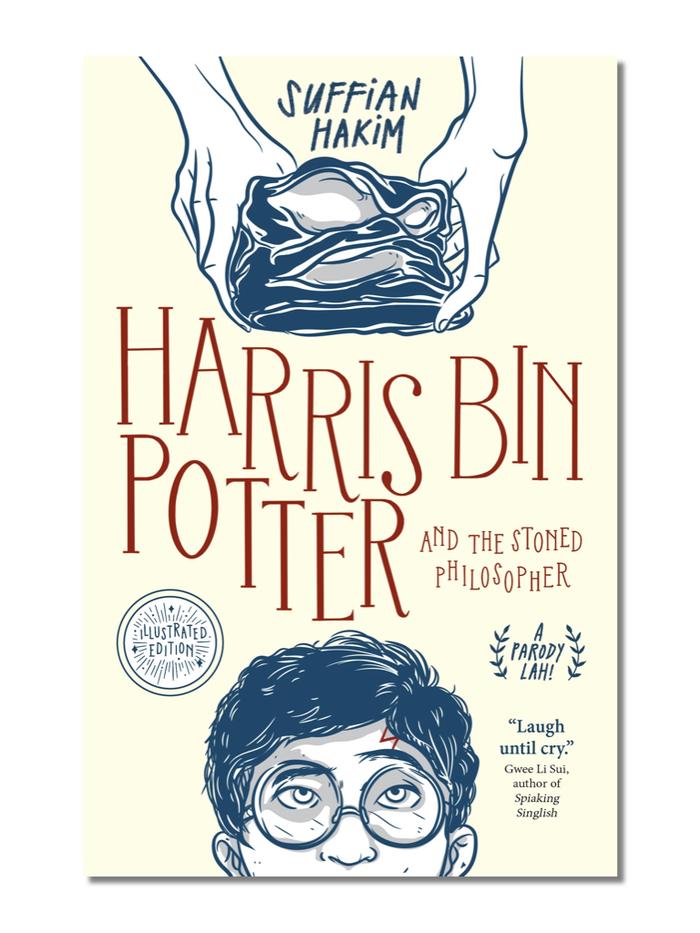 Harris bin Potter is a bespectacled orphan who loves his void deck football... naturally. He soon learns about his magical lineage and enrols at the MOE-approved Hog-Tak-Halal-What School of Witchcraft and Wizardry. A whole lot of craziness ensues as Harris has to team up with The Stoned Philosopher to save Singapore's magical folk from being turned into kosongs (muggles).
Where: Published by Epigram Books, Harris bin Potter and the Stoned Philospher is available at their flagship Huggs-Epigram Coffee Bookshop, online bookstores or wherever local books are sold. It has even made its way across the Causeway, recently launching in Malaysia.
When: Conceived as an idea almost a decade ago by author Suffian Hakim who uploaded it to his blog, it soon became a viral sensation. This led him to self-publish the initial run of the book which became a sleeper hit. Two more print runs followed, including an illustrated edition that was released in 2019.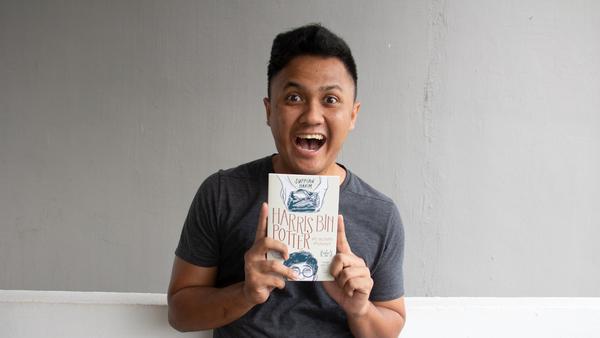 Who: Harris bin Potter and the Stoned Philosopher is the brainchild of local writer Suffian Hakim. The 33-year-old has worn many hats in the media industry, from being a screenwriter for the well-loved TV comedy The Noose to writing for other mediums, such as magazines and advertising.
Suffian's talent and love for storytelling blossomed as a child, when at the tender age of 10, his primary school submitted his composition for a national essay competition. While he intended to pursue literature in Junior College, he admitted that peer pressure led him to other subjects. It was only during his National Service that he reconnected with writing and started publishing his stories on his blog. The rest, as they say, is history.
Why: If you love Harry Potter and can appreciate local humour, give this book a try. If you worry that some of the colloquial terms or Malay slang will go over your head, fret not. The author has included footnotes to clue you guys in. And if you think it's all fun and games, Harris bin Potter and the Stoned Philosopher is filled with some surprisingly poignant social commentary as well. If you're not busy guffawing, of course.
For just a taste of the ridiculous Harry Potter references that are weaved into the story, Hermione in this version is called Her-Aku-Punya-Lutut ("Aku punya lutut" literally translates to "my knee" in Malay) while the Sorting Hat is now the Sorting Songkok (the traditional head dress worn by Malay men during Hari Raya or weddings). Oh, and for some reason, Hagrid is now recasted as a janitor with a Jamaican accent and Voldemort is known by another frightening name... Chan Mali Chan.
So don't be a kosong! Pick up Harris bin Potter and the Stoned Philosopher now and find out for yourself why it's one of the most popular fictional novels in Singapore.
For the latest updates on Wonderwall.sg, be sure to follow us on TikTok, Telegram, Instagram, and Facebook. If you have a story idea for us, email us at [email protected].