Inch Chua X AKINN Collab Is A Perfect Earth-Friendly Fit
Want to look good, feel good, and #supportlocal? Then this new fashion capsule collection titled "AKINN 2.4: Kind Earth" is next on your shopping list! It's the birthchild of two local heavyweights in the arts scene: Wykidd Song aka creative director of AKINN, and musician Inch Chua.
The collection is centred around the idea of sustainability, and features 11 unique pieces with earth-friendly fabrics such as viscose, tencel, and cotton. Plus, they are designed in classic, timeless silhouettes, so the fashionista in you doesn't have to chase trends or seasons lah!
Wykidd, a veritable and renowned laojiao designer who has been in the industry for more than two decades, co-founded the fashion label Song+Kelly in 1995. It was the first Singapore ready-to-wear brand sold internationally – think Harrods, Selfridges, Barneys New York – and put our Little Red Dot on the global fashion map.
Inch has also brought her #sgpride overseas, carving out a career as an international award-winning recording and performing artist who has performed at numerous festivals around the world.
Inch also has numerous accolades to her name: She was a recipient of the National Youth Award in 2018 for her contributions in the arts and was recently awarded Best Sound at the 2020 LIFE! Theatre Awards for her multisensory theatrical music production in "Til The End Of The World, We'll Meet In No Man's Land".
We spoke to Inch to find out more about this cool AF fashion-music alliance.
Your recent single, 'trees' is credited as part of the inspiration for this collection. How did it all start!
I was introduced to Wykidd previously by a dear mutual friend. I've also worked with the agency who markets AKINN on several occasions. With AKINN, they have always been at the forefront of combining exceptional craftsmanship and timeless design, as well as working as a collaborative platform that goes beyond fashion, with other creative disciplines.
When Wykidd reached out personally about the collection, it couldn't have come at a better time with my recent new releases that were in line with AKINN's direction, and my love for exploring different creative forms.
I'm very honoured to have this opportunity to work with Wykidd on this collection.
Share-share any possible collabs for the future leh!
Clothes, like music, are an avenue of creative expression, and this collaboration was a great opportunity to marry them both. My approach to collections has a lot to do with chemistry and aligned ethos.
I'm very lucky to have connected with Wykkid and collaborated on this super fun and meaningful collection. Purpose and intent are key considerations, so if the right opportunities present themselves, I'll definitely be up for it.

---
DESIGN DEEP-DIVE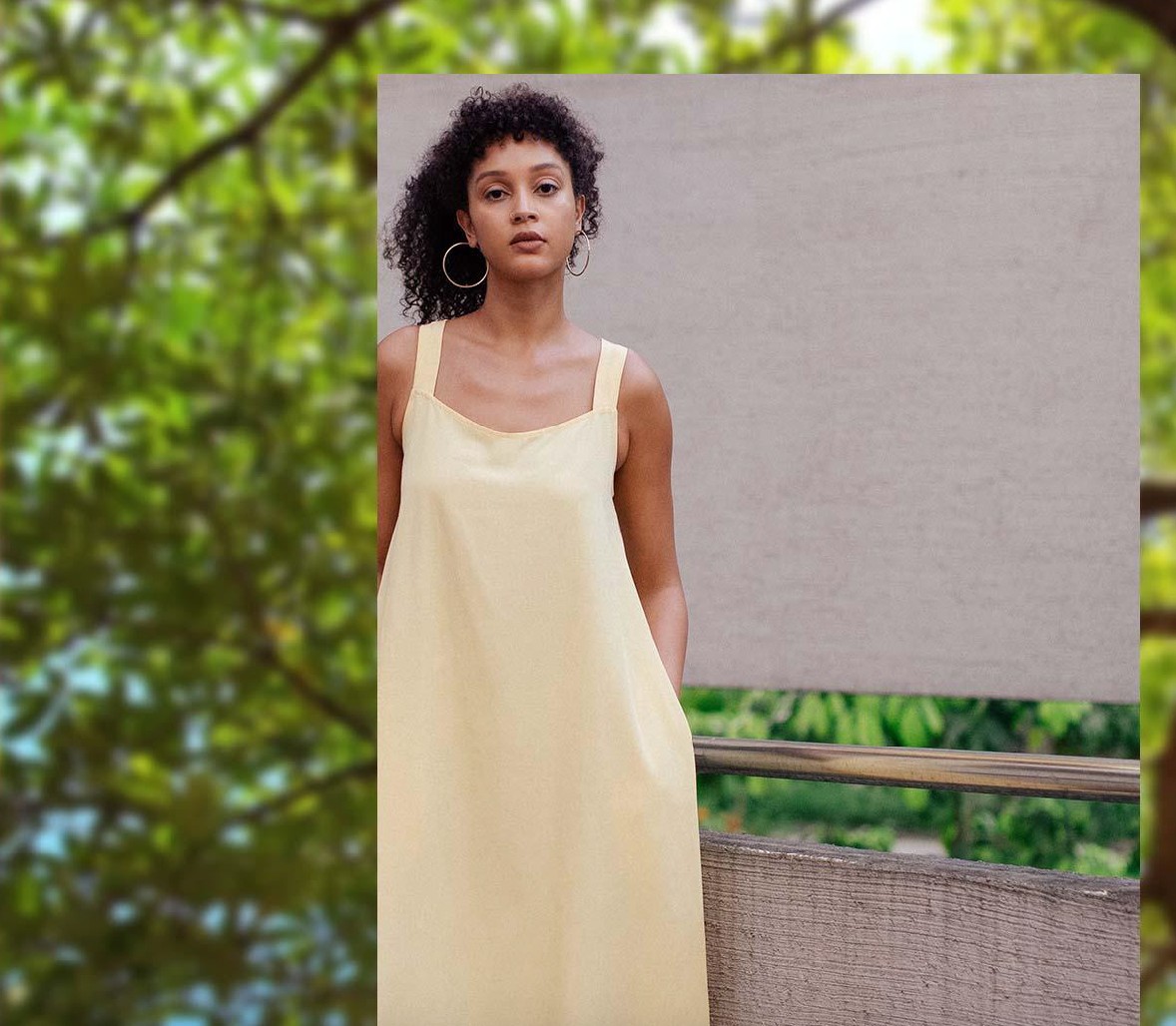 Did you know: This dress is made of lyocell and linen. Lyocell is derived mostly from eucalyptus trees and is hypoallergenic. Linen is made from a plant called flax, and is reputed for its strength and durability while also being the oldest fabric that comes from nature.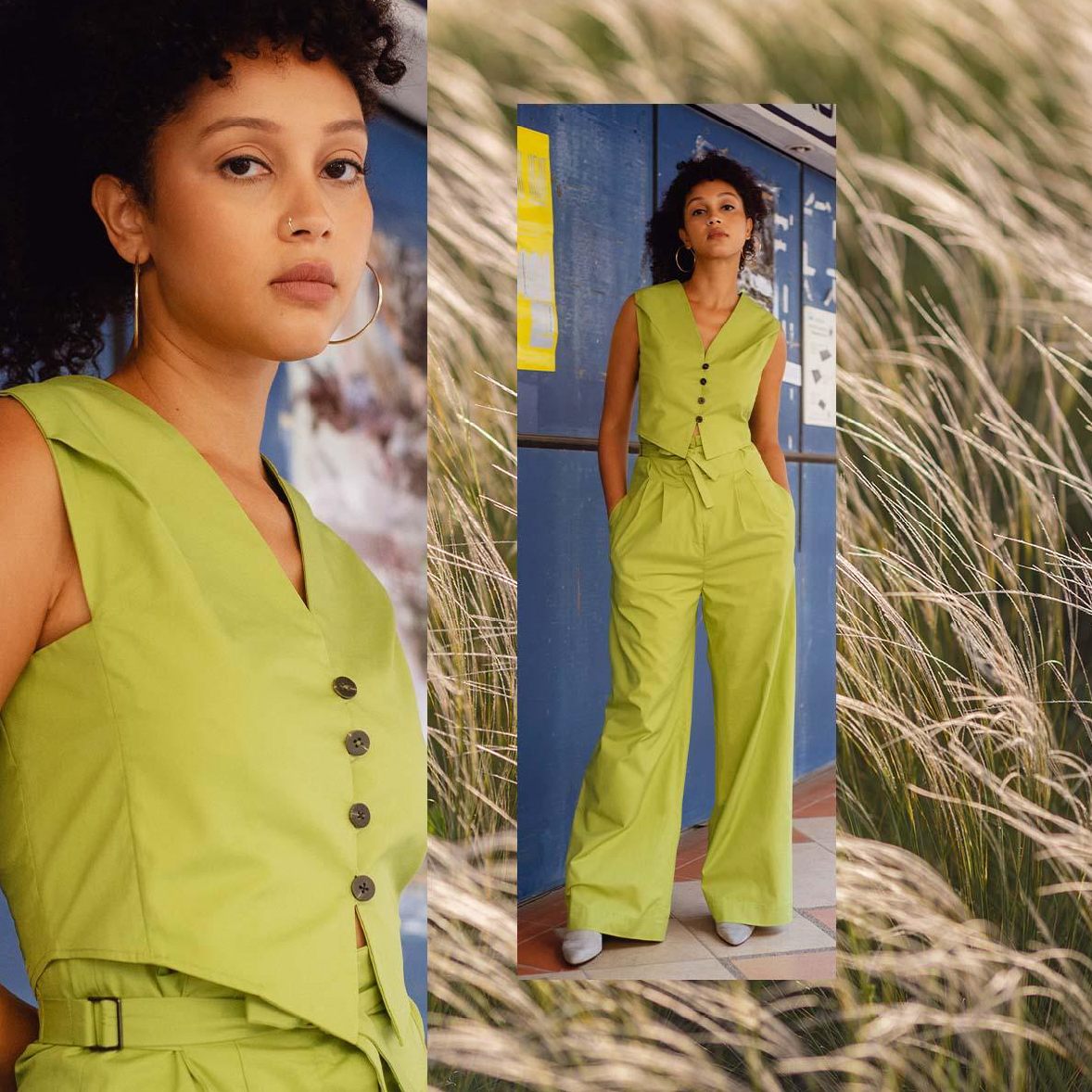 Did you know: Both are made with Tencel aka a brand name for a set of cellulosic fibers of botanic origin. It's earth-friendly and blends well with other fibres.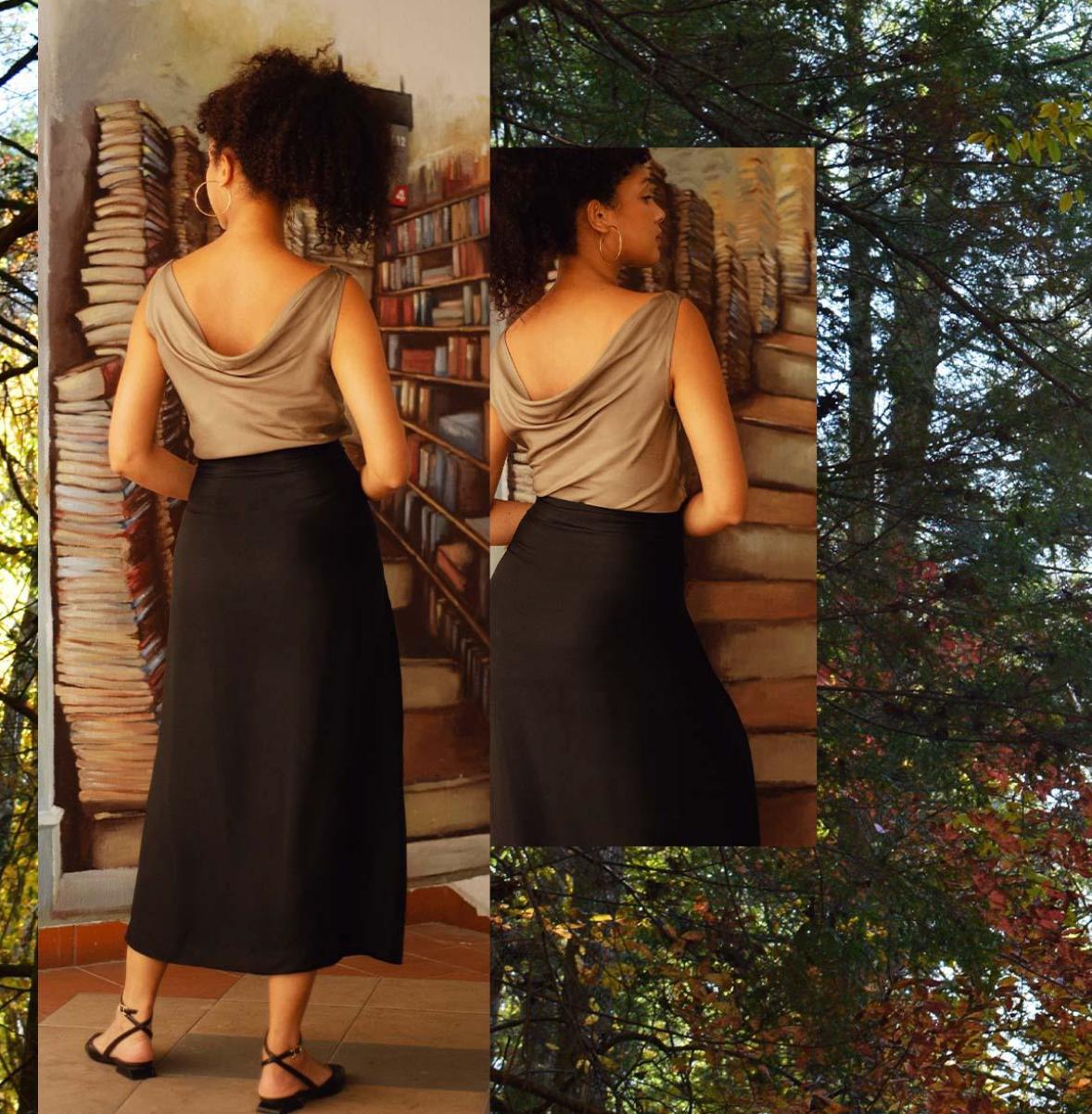 Did you know: Both are made with viscose - a sustainable material from cellulose fibres derived from wood pulp. Also, the garment was created with the zero-waste fashion mentality, using the pattern cutting process to utilise as much of the fabric as possible.
The collection will be available for pre-order on AKINN from 15 October 2021, and can be purchased later in the month at the AKINN showroom, Design Orchard, and Trixilini.
For the latest updates on Wonderwall.sg, be sure to follow us on TikTok, Telegram, Instagram, and Facebook. If you have a story idea for us, email us at [email protected].