Inside The Singapore Together Pack: Heart, Joy, Pride And Strength
National Day Parade 2020 is going to be a truly unique one. According to the Minister For Defence, Dr Ng Eng Hen, the format for NDP will be adapted in light of the COVID-19 pandemic.
A small scale parade at the Padang, no spectators and a studio show featuring local artistes and interactive elements. And yes, there will be fireworks to cap off the event.
A bonus (for those who want it): A Singapore Together Pack to show solidarity and resilience during these trying times. Designed with reusability in mind, it is a tote bag that can be folded into a built-in pouch for easy storage or transportation while also doubling up as a grocery bag.
Best part: It comes with meaningful and thoughtful gifts that reflect the true Singaporean spirit.
HEART: The bag is designed by the differently abled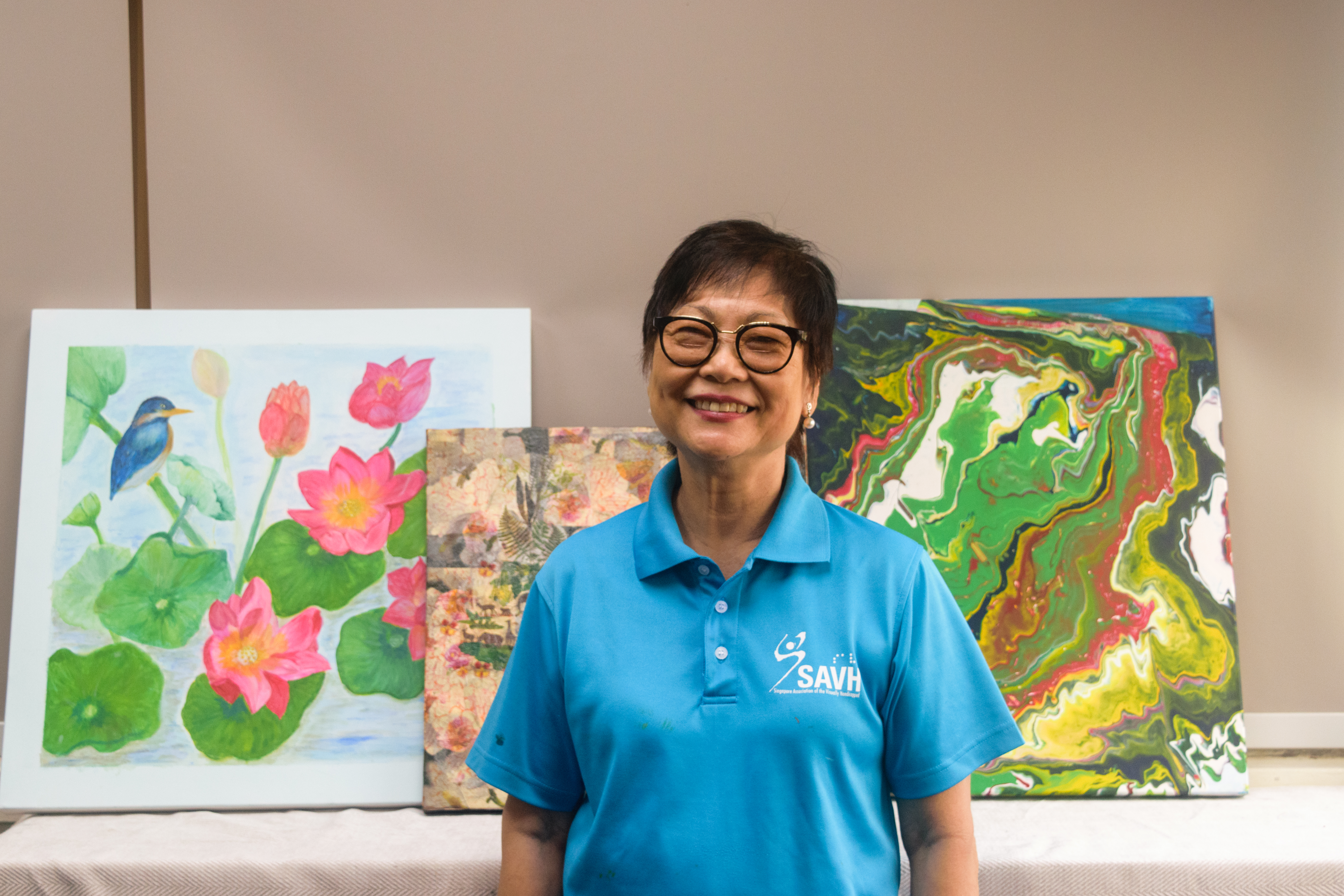 In partnership with SG Enable, an agency that is dedicated to enabling persons with disabilities, aspiring artists from several Social Service Agencies have contributed to the various designs on this year's bag along with Primary 5 students.
Ms Katy Lee, who is a volunteer at the Singapore Association of the Visually Handicapped (SAVH) hopes to inspire others throught her art and handicraft. "My disability makes me think not just about myself but how I can help other people."
JOY: Putting the "fun" in "celebration"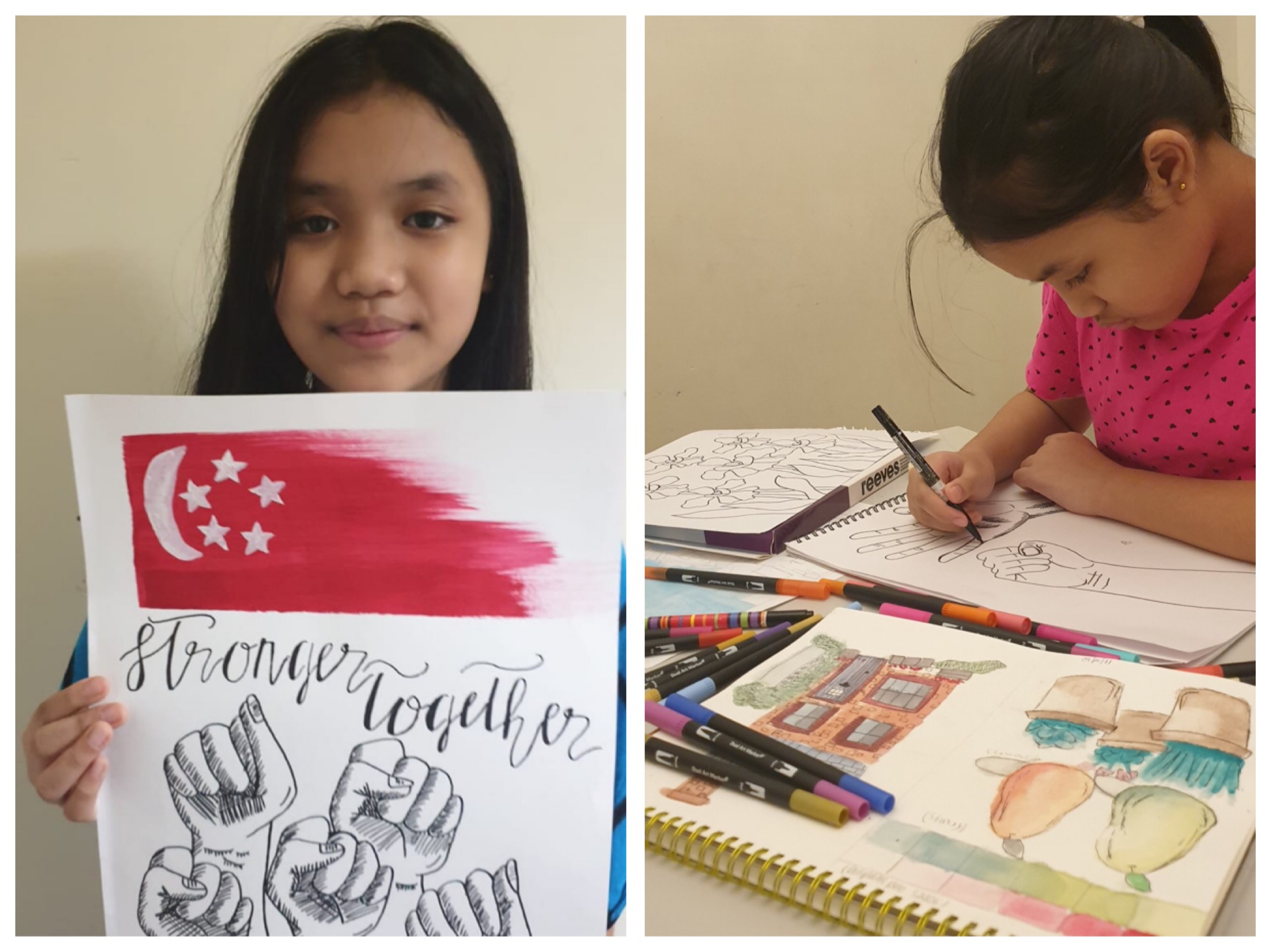 There are 12 items compared to the usual 20 to 25 items in previous years. While it makes sense to do away with clappers, light sticks and bands, there are still enough goodies to put you in the NDP spirit.
Think handheld flags, face tattoos and even red filters for phone torches to help you join in during a special "light up moment" segment.
PRIDE: Putting the "together" in "Together Pack"
You will also be given a State Flag (don't anyhow play around with this one ah, guys), an iron-on flag that you can attach to a face mask or other personal items, a magnet and also a "Our Heart For Singapore" card as a way to express support for frontliners.
Here's hoping all our HDB flats will be clad in red as a show of solidarity for these heroes in what promises to be a powerful moment.
STRENGTH: Arm yourself in the fight against COVID-19
While most Singaporeans are expected to stay at home on 9 August, it is still important that we take precautions and remain vigilant against COVID-19. This year's pack will also include a face mask, hand sanitiser and thermometer to ensure that we're all protected.
---
Collection info
The Singapore Together Pack will be available for collection at your nearest Community Clubs (CCs) or Residents' Committee (RCs) centres from 20 July to 2 August if you choose to collect it.
Dr Ng has reiterated that the number of packs produced is catered to only 80% of Singapore and PR households and collection points will also be set up where the public can return selected items for re-distribution or re-use.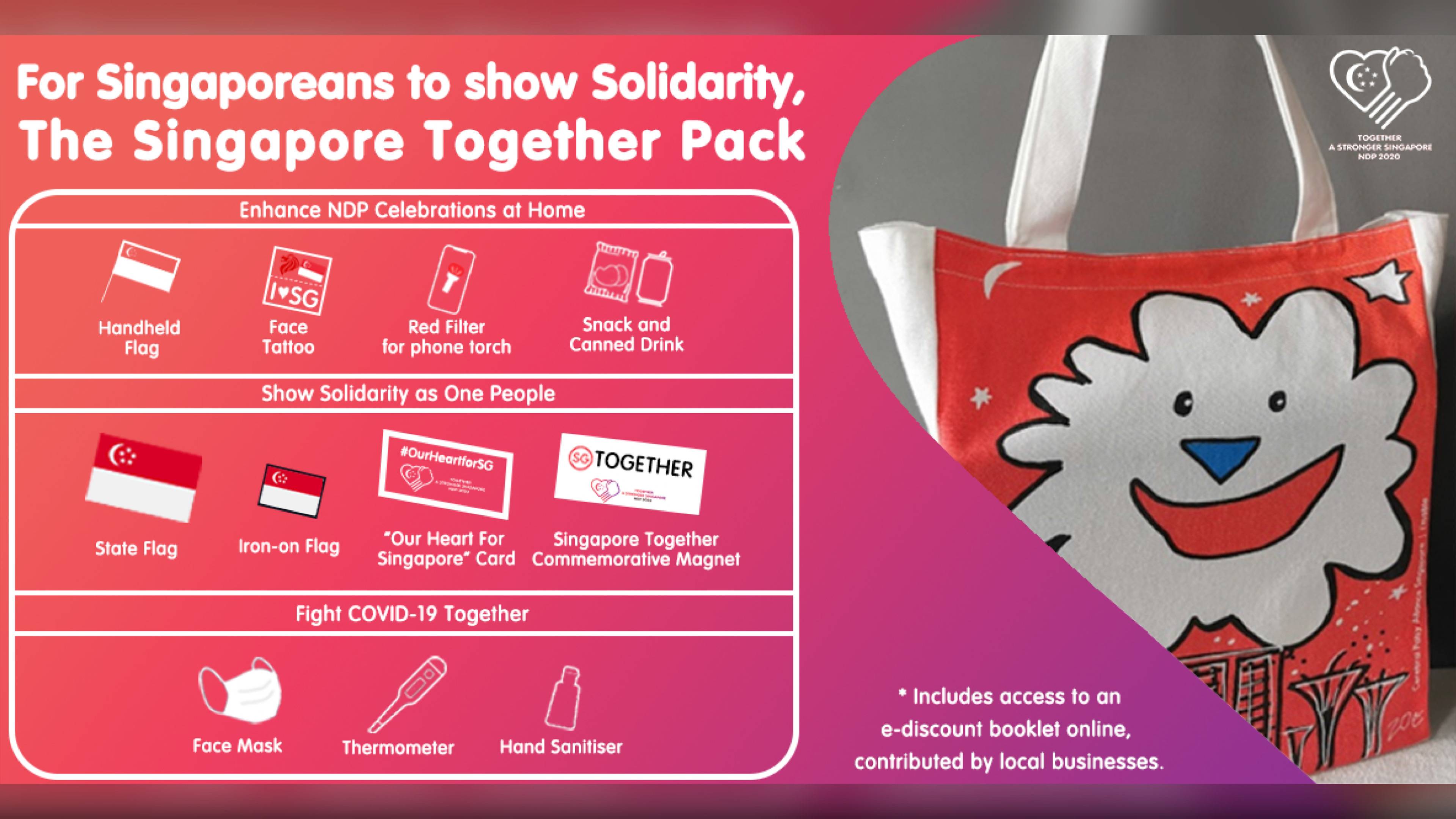 For the latest updates on Wonderwall.sg, be sure to follow us on TikTok, Telegram, Instagram, and Facebook. If you have a story idea for us, email us at [email protected].