SingPost(er) Boys And Girls: Stylo Lah, This New Attire
Two things:
1) Be honest, how many of us even know that there's a World Post Day, and that it's today! Celebrated every 9 October, it commemorates the anniversary of the Universal Postal Union's (UPU) creation in 1874, and was declared an international day of observance by the 1969 Universal Postal Congress in Tokyo. And very importantly, World Post Day aims to "bring awareness to the Post's role in the everyday lives of people and businesses, as well as its contribution to global social and economic development". Indeed, how often do we take our postmen and postwomen for granted?
2) Also, how many of us work for organisations like SingPost who are cool enough to a) think about the wellbeing of their staff by coming up with new work attire that truly melds form and function (and will be worn by over 1,000 uniformed SingPost staff members from today), and b) conduct cool photo shoots involving staff just because? Respect.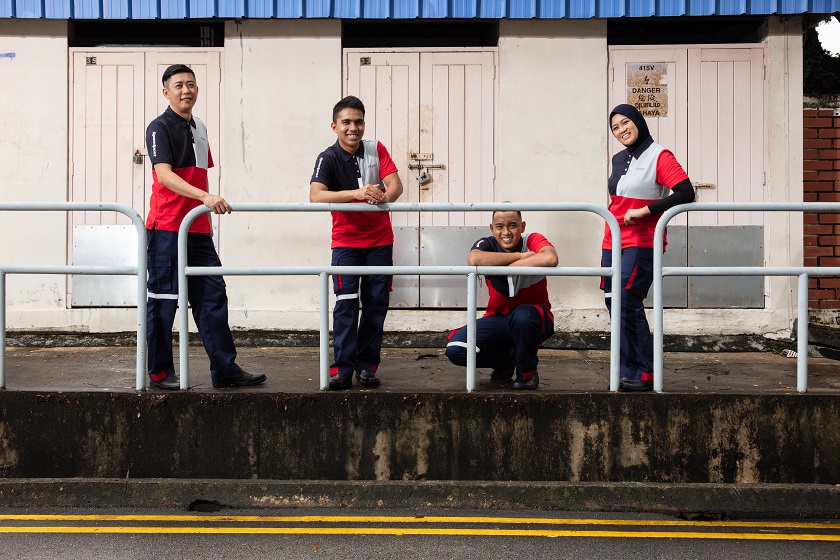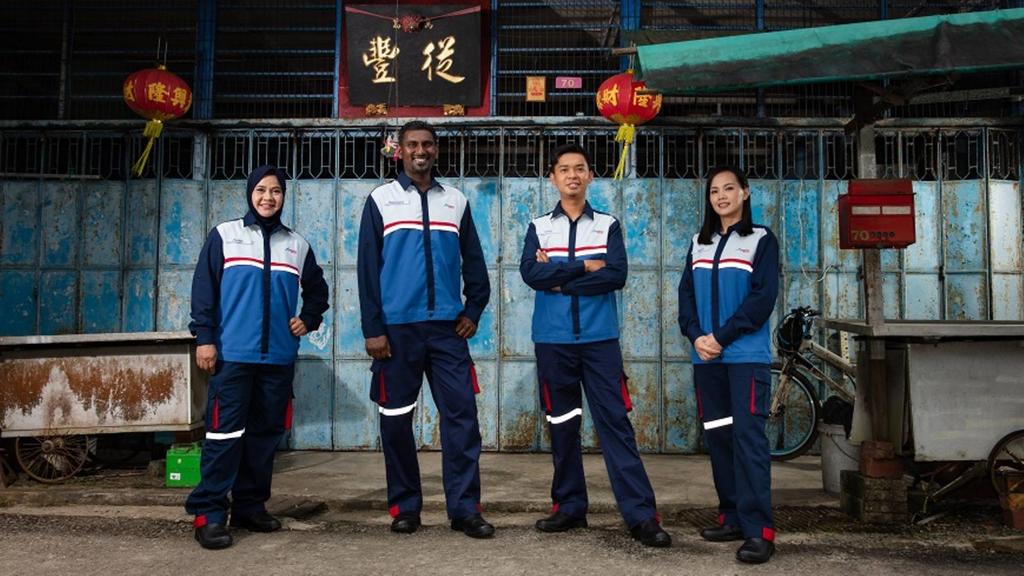 Even more impressive is that the uniform was designed in consultation with SingPost's postmen, so that the result was something that was not only contemporary, it would also facilitate postmen's duties in practical comfort.
Made of polyester, viscose and cotton, the uniform is breathable and, more importantly, keeps its wearer safe with the inclusion of prominent reflective strips.
To handle our torrential rain and scorching Singapore sun, the postmen and postwomen have also been issued a lightweight windbreaker.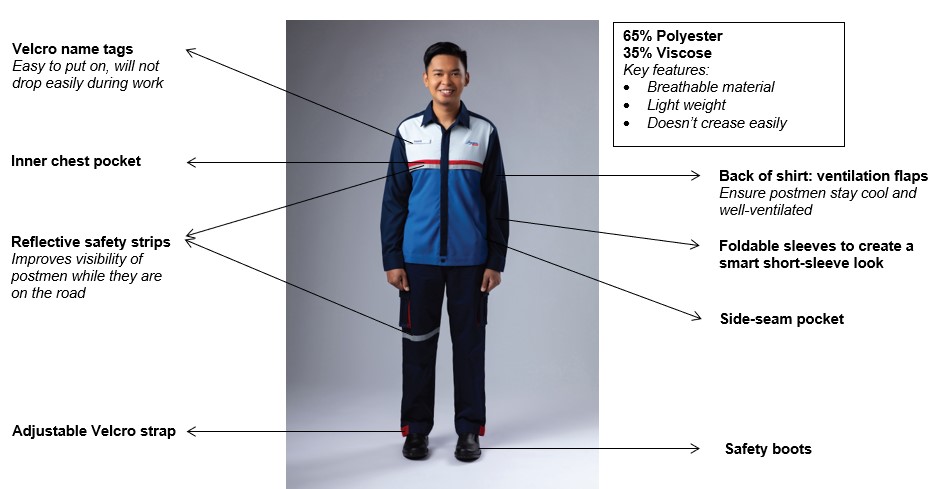 "This new look is an important milestone for us as we press on with the next lap in this Future of Post journey, representing the bold and bright vision that we want to achieve as a team. The use of strong colours is a deliberate choice in portraying our postal team as an energetic force, as we elevate our team and equip them with new skill sets towards the launch our Smart Letterbox," said SingPost Group Chief Brand and Communications Officer, Robin Goh, in a statement, adding that the new uniform was a mark in the new era for the company.

"Most importantly, we want every single SingPost staff – from postmen, parcel ambassadors, post office ambassadors to processing facility team members – to feel a sense of pride when wearing their new uniform."
Watch the "Work Smart, Wear Smart" video released by SingPost below:
Work Smart, Wear Smart - Postman New Uniforms

Practical, contemporary and comfortable — we proudly unveil new uniforms today for our team members across the company in celebration of World Post Day. A year in the making, these new uniforms are designed to be bold, symbolic and unified, so as to present a modern take on the history of Singapore's postal service, even as SingPost embarks on Singapore's urban transformation with its Smart Letterbox initiative and the job upskilling for the postman.

Posted by Singapore Post on Tuesday, 6 October 2020

And watch the video below to go behind the scenes to see how the photo shoot was conducted. Cool hor?
For the latest updates on Wonderwall.sg, be sure to follow us on TikTok, Telegram, Instagram, and Facebook. If you have a story idea for us, email us at [email protected].