New Gen Z-Curated Exhibit Asks, "What Is Singapore Fashion"?
What is Singapore fashion? The first iteration of the Asian Civilisations Museum (ACM)'s #SGFASHIONNOW showcase – a collaboration with LASALLE College of the Arts' School of fashion, and the Textile and Fashion Federation (TaFF) – explored the concept by reinterpreting the design of cheongsams, kebayas, and other traditional costumes.
This year's edition, which was also curated by a team of Gen Z fashion students, revisits the question with a new theme: Architecture of Drape.
If you're wondering what that means, consider the draping and wrapping required in the sarong, the sari, and the hijab. Then take a look at the ensembles below. In each of them, local designers navigate parallels between architecture and fashion by experimenting with shapes and with fabric manipulation.
The result is a showcase that 1) celebrates the diversity of Singapore via a diversity of designs, and 2) that gives a platform to both established and emerging designers. Ultimately, it "imagines the Singapore fashion industry as a construction site, for it is an ongoing project."
In other words, rather than giving definitive answers, #SGFASHIONNOW invites visitors to have a conversation about Singapore fashion – it's a work in progress, much like our individual identities, and our identity as a nation.
Check out some of the designs here: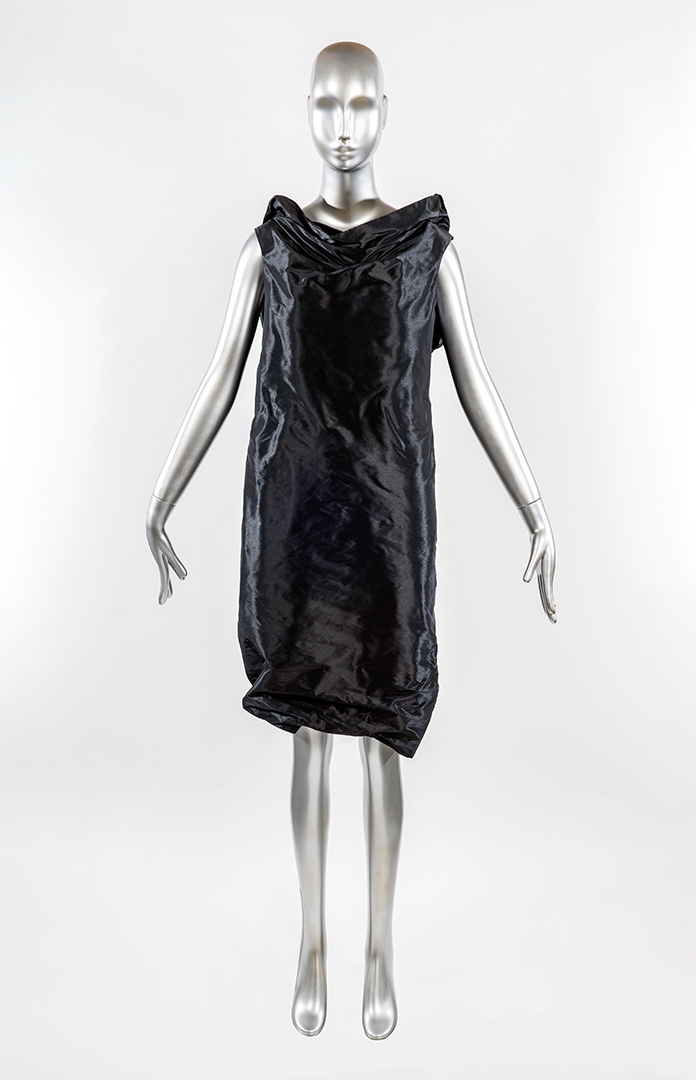 Fun Fact: While designing this dress, "King of Jacket" Thomas Wee eliminated all the elements he considers unnecessary, such as zips, buttons, hooks, belts, and joints, until all that was left was a piece of fabric and a single seam.
Read more about this piece here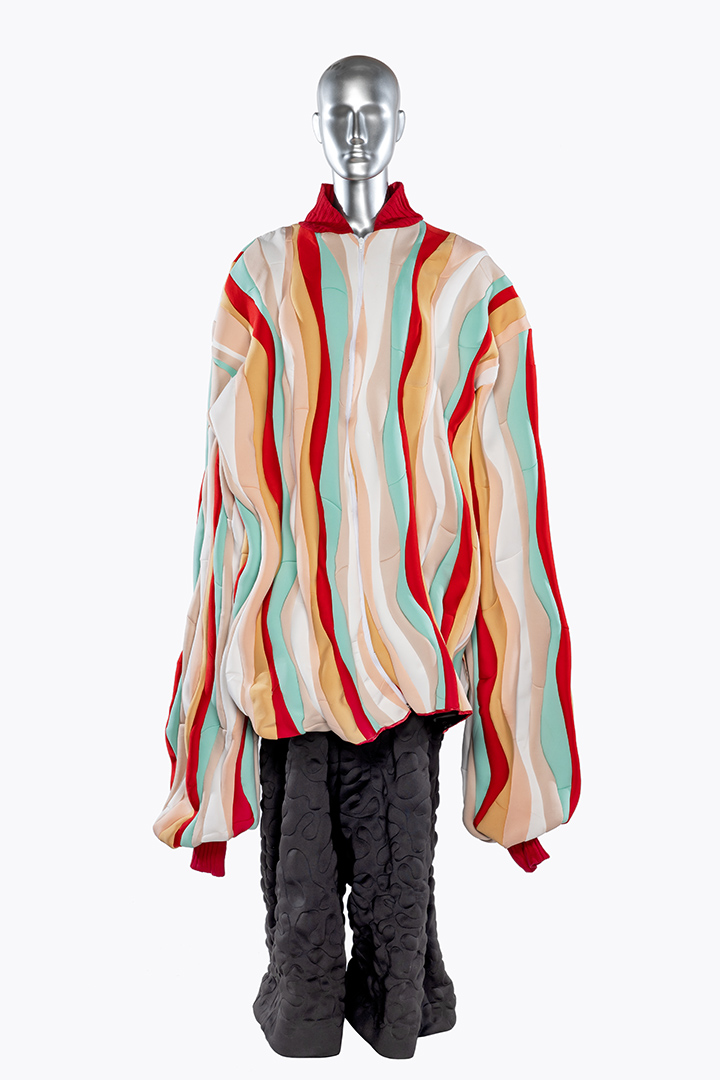 Fun Fact: Labal designer Latika Balachander was inspired by the skin's natural folds, as well as its droopiness and sagginess, while creating this piece.
Read more about this piece here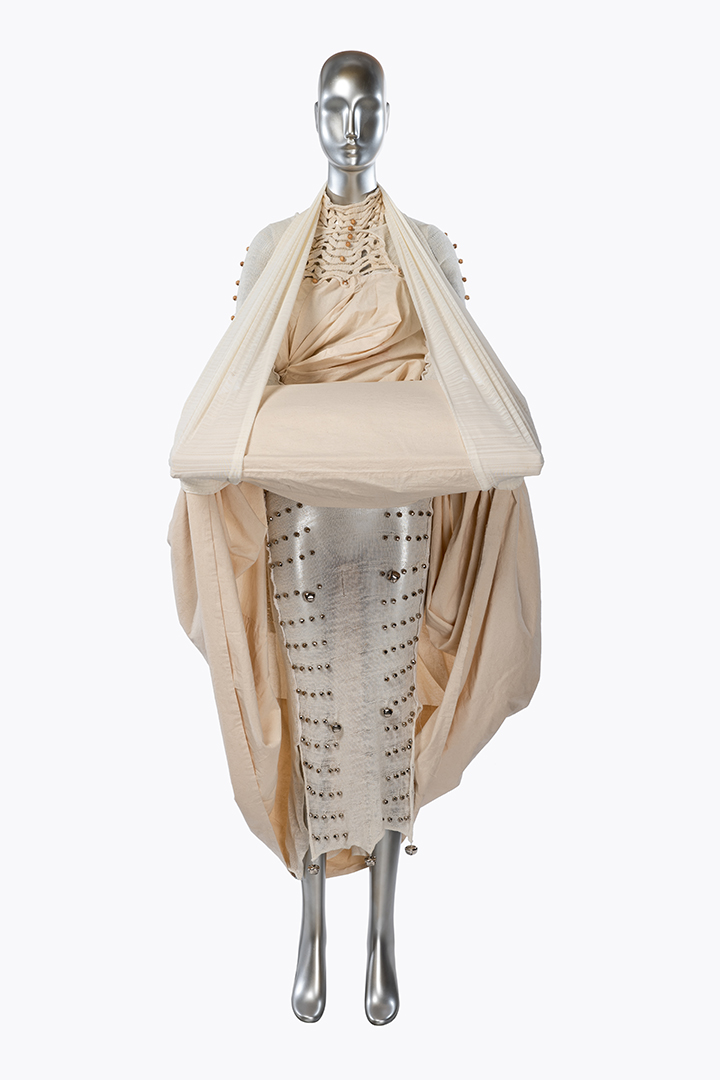 Fun Fact: Inspired by his mother's relationship with Catholicism, designer Bryan Yeo created an ensemble that could function as a portable praying altar.
Read more about this piece here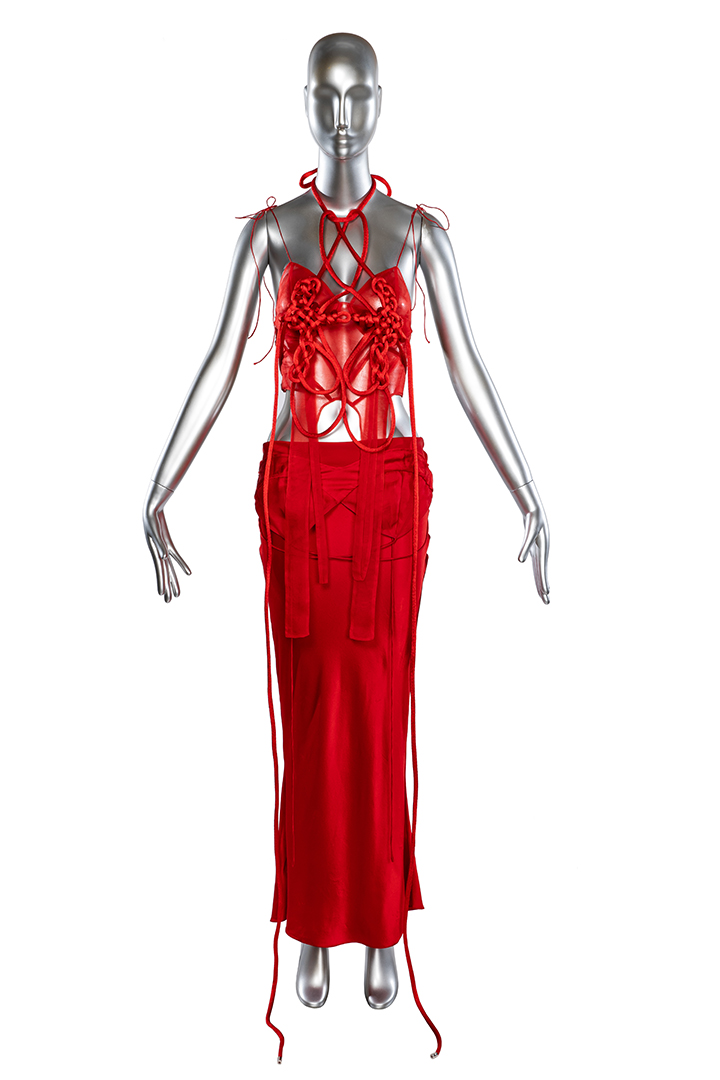 Fun Fact: The butterfly knots at the halter pay homage to the Chinese legend, 'Butterfly Lovers'.
Read more about this piece here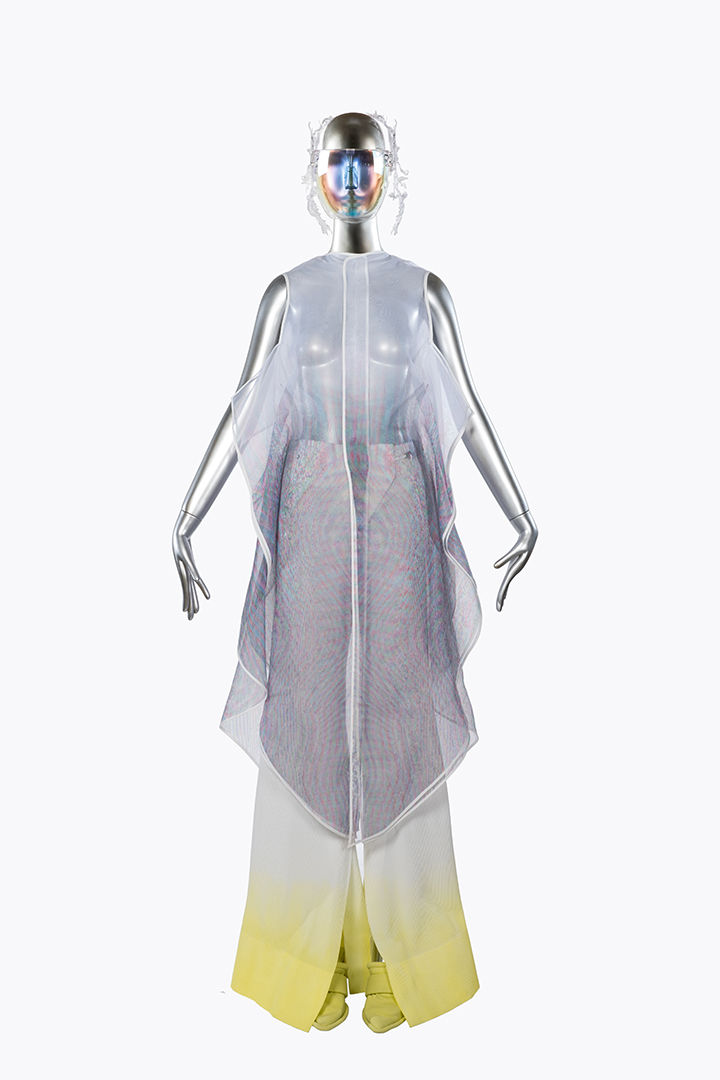 Fun Fact: Singapore Stories 2021 winner, Jon Max Goh, created this garment as a futuristic, androgynous take on the form of a kebaya.
Read more about this piece here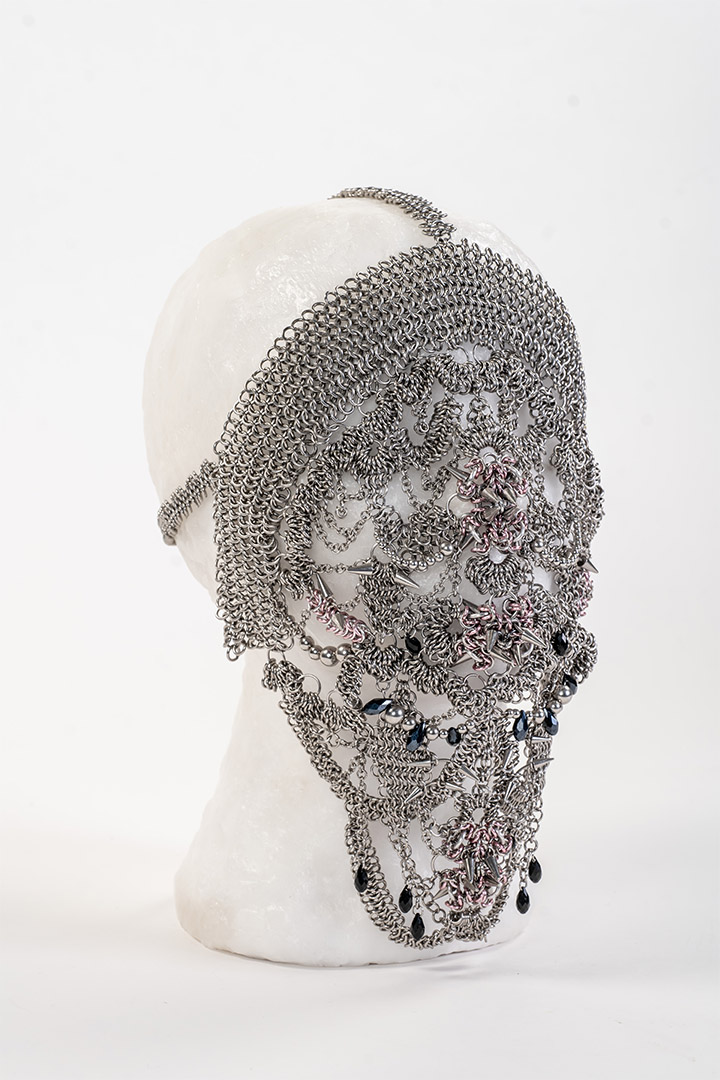 Fun Fact: This lace-like chainmail mask, designed by Closet Children's Rachael Cheong, draws inspiration from the iron maiden, a medieval torture device.
Read more about this piece here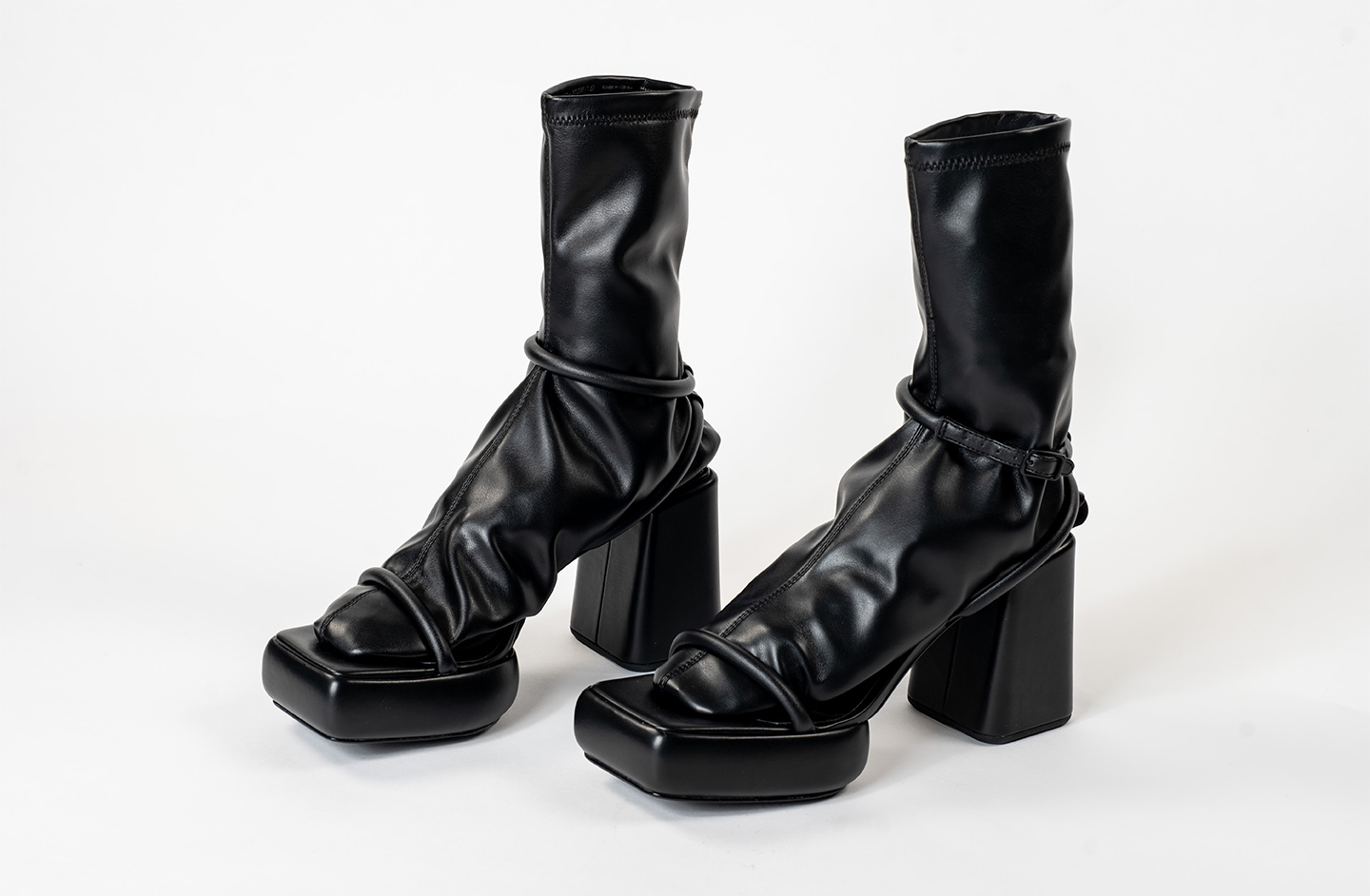 Fun Fact: Look closely and you'll notice that the Lucile Platform Calf Boots from Charles & Keith are comprised of two parts: an inner piece that can be worn as socks, and a pair of sandals as the outer piece.
Read more about this piece here
#SGFASHIONNOW is currently being showcased at the Asian Civilisations Museum (ACM) until 16 October, 2022

For the latest updates on Wonderwall.sg, be sure to follow us on TikTok, Telegram, Instagram, and Facebook. If you have a story idea for us, email us at [email protected].